Is the Mimaki UV Printer the Right Choice for Your Printing Needs?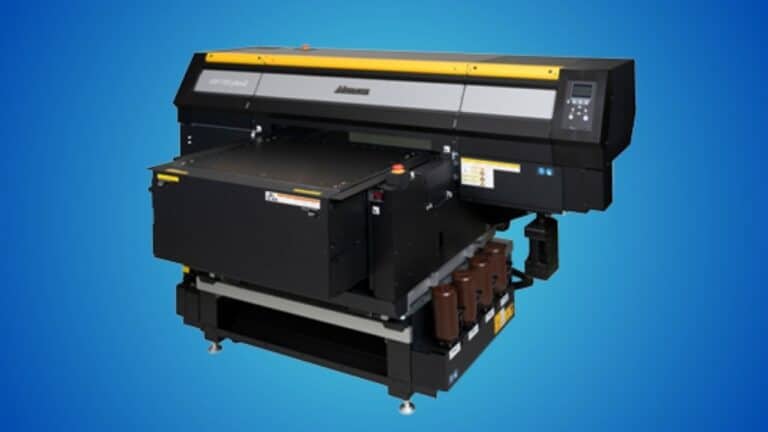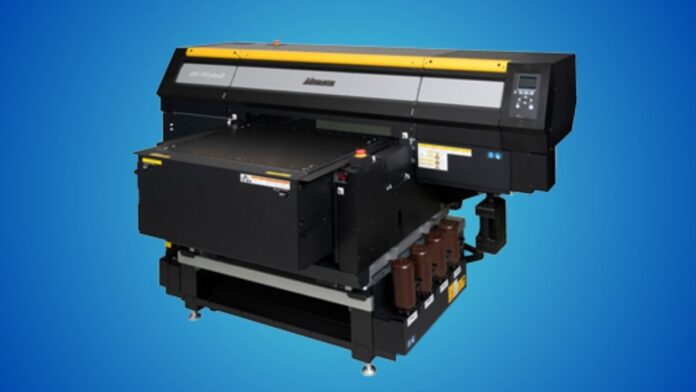 When it comes to printing needs, there are several factors to consider. One of these is the type of printer that will get the job done effectively and efficiently. If you're looking for a printer that can print on a wide range of substrates and produce high-quality prints with rich colors and fine details, then the Mimaki UV printer could be the right choice for your printing needs.
This blog talks about the Mimaki UV Printer in detail and informs about its benefits. 
What Is a Mimaki UV Printer?
Mimaki is a Japanese manufacturer of digital printers that specializes in industrial-grade printers for various applications. The company produces a range of printers, including eco-solvent, solvent, and UV-curable inkjet printers. However, today, let's focus on their UV technology. The Mimaki JFX200 series and UJF small format flatbed series printers use LED curing lamps to dry ink quickly without heat- thus being able to handle different materials such as glass, metal, or wood.
Why choose Mimaki UV Printers?
1) Wide Range Of Substrates: 
One of the most significant benefits of using a professional Mimaki UV printer is its versatility in handling almost any type of substrate, from plastics to metals, wood, and even flexible PVC up to 2 inches thick, depending on model selection. This feature makes it ideal for those who need to print on unique items or materials rather than typical paper products.
2) High-Quality Prints:
The use of state-of-the-art printhead technology allows these machines to produce photo-quality graphics with precise detail lines that will leave no one indifferent when passing next to them. Thanks to their ability to hold whites extremely well as they go through different production stages, it gives impressive results. Additionally, these Mimaki printers can handle vibrant colors as well, giving them an extra layer of durability. This makes sure your prints last longer while seeming flawless across all media types and clear substrates.
3) LED Curing Technology:
Mimaki's innovative use of LED curing lamps means that prints are dried instantly and without any heat. Unlike other curing systems such as mercury lamps, LED curing is environmentally friendly and poses no risk of heating or scorching of media – this ensures there will be no cracking or peeling on your print's surfaces.
4) Cost-effective:
Mimaki UV technology allows reduced ink consumption thanks to the curing process being so effective at drying the inks. This lowers the production cost, too. Additionally, you don't need to change parts too often, given Mimaki runs an efficient self-maintenance every time it's switched off or restarted. If you want you can also read – Top Things to Know About Digital Printing Evolution
5) Versatility:
Mimakis' UV printers produce multiple applications for a wide range of markets, from the packaging industry to multimedia signage displays for exhibitions, events, and decoration. Additionally, these printers can produce vinyl movies, fashion apparel, graphic arts for vehicles, etc. This makes it a valuable tool in printing houses that want lots of versatility with just one machine.
6) Durability
Due to its resistance against fading caused by sunlight exposure and water sunscreens- your prints will last significantly longer than other forms of printed media. You'll also notice that these UV inks can withstand rough handling, scratches, or liquid spills, ensuring your work stays pristine no matter how many times it gets touched.
How Does It Compare To Other Printers?
Compared to traditional printers like screen printing machines or offset presses, where the price tag alone ranges in tens if not hundreds thousand dollars and requires considerable amounts of space – Mimaki offers a more affordable investment option. Plus, they take up minimal space because they are relatively small compared to their larger counterparts.
For high-quality short-term outdoor graphics – traditional solvent-based large format printers may be preferable due to their lower price per square foot. However, if you're looking for long-lasting beautiful signs that are able to stand up against extreme weather conditions outdoors, then Mimaki's UV inkjet printers may be the better choice. 
Should You Invest In a Mimaki Printer?
If you're in the printing business or in need of a reliable printer that will handle various substrates efficiently and at an affordable cost – then we recommend investing in a Mimaki UV printer. Not only will it save you time, but it's also ranked well due to its low running costs while producing high-quality prints with crisp lines and vibrant colors. Mimaki printers are packed with features that offer versatility, precision, and speed combined with durability, which makes them perfect for almost any printing applications you may encounter.
Conclusion
Mimaki's range of UV printers are versatile machines that can print on almost any substrate at a fraction of normal costs while producing professional quality graphics specifically designed for durability. This makes it ideal for use across numerous industries, including packagers, sign makers, those involved in fashion apparel, retail exhibitions, events, decoration, vinyl movies, graphic art, and many more.
Investing In a Mimaki UV printer is definitely worth considering if you're looking to maximize your production efficiencies without sacrificing quality standards when catering to complex requests filled with creative ideas from your clients. Your clients will definitely be amazed by how effortless several designs/materials can now be achieved impressively when handled via this machine compared to the other printing technologies on the market today.