Top Sports Stories 2022: Roger Federer's Retirement to Football King Pele's Death
Listen to Podcast:
From the moment Lionel Messi raised the World Cup, the one big award he had been missing, to the moment Roger Federer laid up his tennis racket, 2022 was a memorable year in sports.
Death of Pele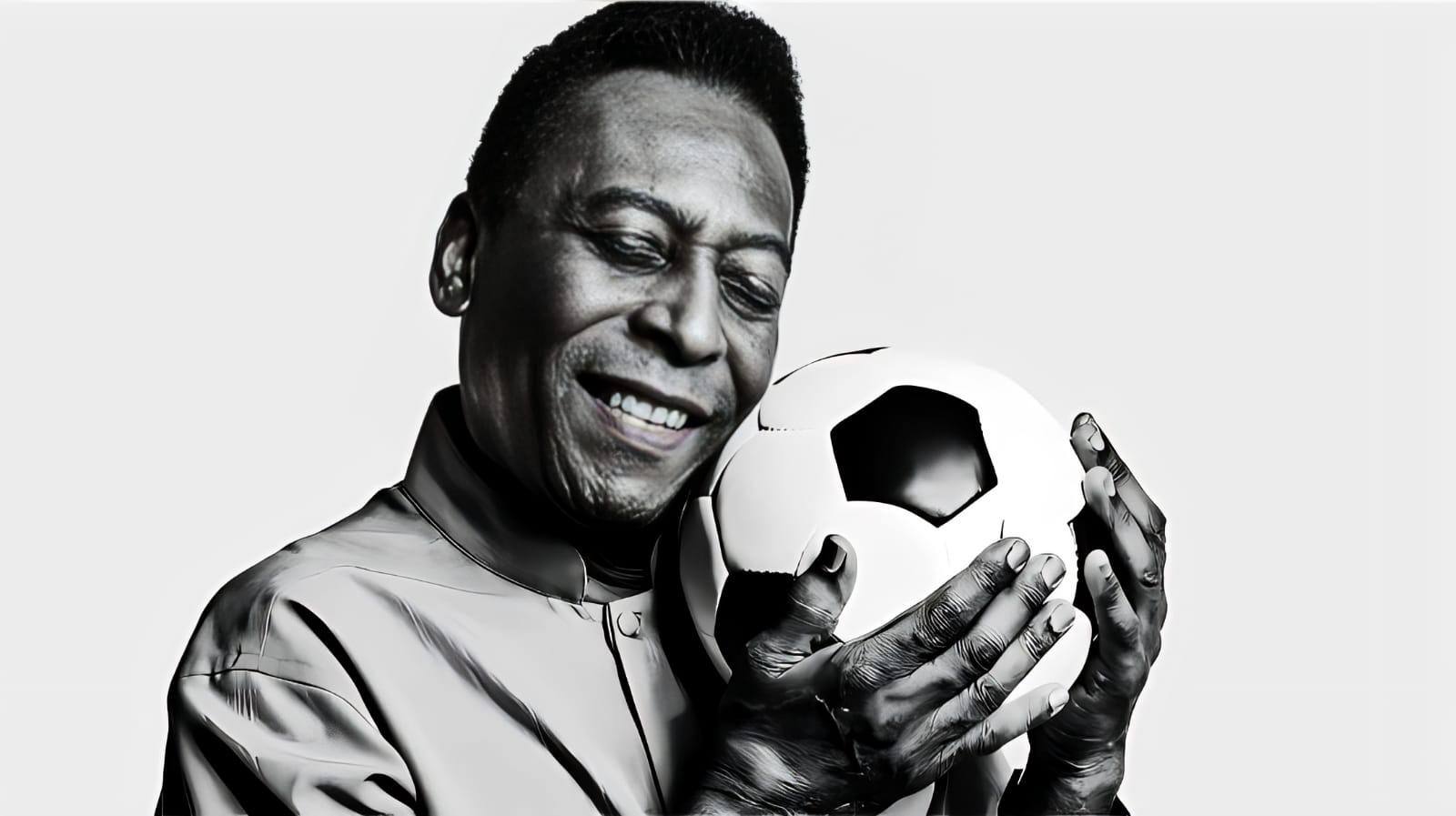 Everyone in football had been dreading this moment of sadness. On Christmas Day, his family gathered around his hospital bed to spend time with him. On December 29, Pelé, the king of football in Brazil, died at the age of 82. He had been sick with cancer of the colon.
When Pelé died, the Spanish newspaper El Pais wrote in a headline that he was "football in four letters." This was the best way to describe how important he was to the beautiful game.
Read More: Famous Sports Person 2022
The Brazilian legend was the best when it came to speed, finishing, and, most of all, knowing how the game would go before it happened. Pelé became a famous person all over the world when Brazil won the World Cup in 1958 when he was only 17 years old. He had scored 100 goals for his favorite team, Santos, which was a big deal.
Pelé helped Brazil win the World Cup three times, in 1958, 1962, and 1970. Pelé scored five goals in the same game six times. He also scored 30 quadruples and 92 hat tricks over the course of two great decades.
Six times, Pelé scored five goals in the same game. He also scored 30 quadruples and 92 hat tricks over the course of two great decades.
Didier Deschamps, the manager of France, said, "Like all legends, the King seemed to have no end." "He made people dream, and he kept doing that for many generations of people who liked our sport. Who didn't want to be Pelé when they were a kid?
Roger Federer Retires
Roger Federer's amazing tennis career came to an end at the end of September. In his last match, he played doubles with Rafael Nadal, a longtime rival and friend, at the Laver Cup in London.
The famous Swiss tennis player, who is 41 years old, said something very moving about how thankful he was for his time in tennis. Federer wrote, "This is a sad decision because I will miss everything the tour has given me." "But at the same time, there's a lot to be happy about. I think I am one of the luckiest people in the world. I was born with a special talent for tennis, and I played at a level and for a longer time than I ever thought possible.
Federer shot to fame when he won Wimbledon in 2003. He was only 21 years old at the time. Federer was known for the elegance and grace of his game. At his best, he dominated the most prestigious tennis tournament, Wimbledon, which he won five times in a row from 2003 to 2007.
Read Also: World Cup 2022 Golden Ball Winner
During his long career, Federer won a total of 20 titles and a record-setting 369 Grand Slam matches. He also won six Masters titles, one Davis Cup title, and one Olympic gold medal.
When Federer announced his retirement, Nadal paid him a touching tribute: "Dear Roger, my friend, and rival. "I wish this day had never come," he wrote in a tweet. "Today is a sad day for me and for sports all over the world.
"Spending all these years with you and experiencing so many amazing things on and off the court has been a pleasure, an honor, and a privilege."
To my tennis family and beyond,

With Love,
Roger pic.twitter.com/1UISwK1NIN

— Roger Federer (@rogerfederer) September 15, 2022
England's Lionesses win Women's Euro
In 1966, the England men's team won the World Cup. It wasn't until July, when the England women's team beat Germany 2-1 in the final, that England finally got a trophy again. The fact that more than 87,000 people went to Wembley to watch the Lionesses play shows how popular women's football has become, especially in the UK.
Queen Elizabeth II understood how important the Lionesses' win was in history. "The Championships and the way you did in them deserve praise. But your success is much bigger than the trophy you worked so hard for," she told the team in a message she sent a few months before she died in September.
"You have all set an example that girls and women today and in the future will look up to. I hope that you will be as proud of your impact on your sport as you are of the result today."
Messi's Argentina win the World Cup
The men's World Cup final was less than two weeks ago, but it seems like it's already a part of history. It was one of the best games ever played. Not for the first 80 minutes, when Argentina was in charge, but for sure after Kylian Mbappé scored from the penalty spot and gave both teams a spark.
It was Mbappé's day, and he became the second player after England's Geoff Hurst in 1966 to score a hat-trick in a World Cup final. But it was Lionel Messi's night, and Argentina kept their cool and won on penalties. After getting everything he wanted in club football, the little genius was beaming with happiness when he finally won the one thing that had gotten away from him.
During the tournament, the 36-year-old scored seven goals and was the driving force behind many of Argentina's goals. It wasn't a surprise that he won the Golden Ball for being the best player in the tournament. He was the first person to win the prize twice.
The Argentinian win was a turning point for a country with a lot of economic and political problems, but where people still love their national football team and their best player. On December 20, when the team got back home, there was a victory parade in Buenos Aires. More than five million people took part, and the government made it a national holiday. Local media say it was the largest gathering of people in Argentinian history.
The last time Argentina won the World Cup was 36 years ago. Diego Maradona led them to victory. He is one of the few players in the history of the sport who can challenge Messi's claim to be the best player ever.
Morocco's Astonishing World Cup run
Morocco was the first African and Arab country to make it to the semi-finals of the World Cup. France knocked them out of the tournament, making them the first African and Arab countries to lose.
Walid Regragui's team beat Belgium, Spain, and Portugal, which shocked the footballing world. They became a huge source of pride for both Africa and the Arab world.
Before Qatar 2022 began, not many people thought Morocco would make it to the final four. But they showed great teamwork and tactical skill by defending with skill and courage and then going on the counter-attack to beat their opponents.
When the Atlas Lions got back to their home city of Rabat, hundreds of thousands of people took to the streets to give them a standing ovation. King Mohammed VI also met with the team and held a ceremony to honor their historic achievement.
France's Six Nations Victory
The Rugby World Cup, which will be held in France from September 8 to October 21, 2023, makes it clear that 2023 will be a big year for French rugby. Before that, in 2022, the French rugby team sent a strong message to the rest of the rugby world.
Les Bleus won the Six Nations tournament in March with ease, beating Italy (37-10), Ireland (30-24), Scotland (36-17), Wales (9-13), and their biggest rivals, England (24-30). (25-13).
Former France international Philippe Saint-André told FRANCE 24 that the French national rugby team has an "exceptional generation of players who are both technically skilled and have great attitudes."
In November, Les Bleus beat Japan for the 13th time in a row in the Autumn Nations League. This is a record-breaking streak that France hopes to keep going until at least 2023, and maybe even longer.
🙌 Notre #XVdeFrance conclut cette tournée d'Automne avec 𝐮𝐧𝐞 𝐧𝐨𝐮𝐯𝐞𝐥𝐥𝐞 𝐯𝐢𝐜𝐭𝐨𝐢𝐫𝐞 ! 🤩
La 13e consécutive pour nos Bleus !🔥🇫🇷#FRAJPN #NeFaisonsXV pic.twitter.com/X9cdzWAv6M

— France Rugby (@FranceRugby) November 20, 2022
Senegal win first ever African Cup of Nations
Senegal won their first African Cup of Nations when they beat Egypt in a penalty shootout. Sadio Mané, a star player who has been with the team for a long time, scored the winning goal. It was a huge win for the Teranga Lions, who had been trying to win the trophy for a long time, even though it had been 57 years since their first competition and they were known as one of the best African teams in international football.
After Senegal won, their coach, Aliou Cissé, said he was "joyful" and "proud" to bring home the trophy. It showed how good the players were and how well they worked together as a team, fueled by fierce team spirit. Along with Mané, their biggest star was goalkeeper Édouard Mendy. Eight years ago, his career looked like it was going to end in failure, but he went on to become one of the best goalkeepers in the world.
Women's Tour de France made a Huge Comeback
The last women's Tour de France was in 1989, which was 33 years ago. It started again on July 24, the same day that the men's race ended.
Over the course of a week, 144 female cyclists (109 at the end) competed in eight stages. The last stage was a huge climb at the Planche des Belles Filles in the hilly Vosges region of eastern France, and it was the biggest climb of the whole week.
Annemiek van Vleuten, a Dutch cyclist, was one of the favorites going into the race. She won easily, taking the title from Jeannie Longo, who won in 1989. At this year's tournament, there was a huge gap between the big names and the rest of the competitors. All of the stage wins went to the 14 most famous cyclists.
The women's Tour de France drew a lot of attention. As usual, crowds lined the paths, and between 2 and 3 million people watched each stage on TV. The women's competition is now going to be held every year. The 2023 Tour will go from Clermont-Ferrand in the Auvergne region of central France to Pau in the Pyrenees.
Benzema wins Ballon d'Or
Karim Benzema, a French striker for Real Madrid, won the Ballon d'Or on October 17. He has been in great form for a long time and keeps getting better as he gets older. After a decade in which Messi and Ronaldo were the best players, Benzema was the clear favorite to win the prize for best player. Last season was Benzema's most productive in terms of scoring goals. He scored 44 goals in 46 games, which was the most in his career.
"This award makes me feel very proud," said Benzema. "I never gave up, because it was a childhood dream. I had a hard time when I wasn't on the France team, but I worked hard anyway. I thought about how much fun it was to play football. I'm very happy with how I got here."
At age 34, Benzema became the second-oldest player to win the award, after the English legend Stanley Matthews, who won the first award in 1956 at age 41.
The Real Madrid star became the fifth Frenchman to win the Ballon d'Or, following in the footsteps of his former club manager Zinedine Zidane, who won the trophy in 1998 and gave Benzema this year's prize.
Benzema was hurt and didn't play in the 2022 World Cup. Shortly after the tournament, he said that was the end of his international career.
France's Caroline Garcia wins WTA Masters
It was the best tennis match France played all year. Caroline Garcia beat Aryna Sabalenka of Belarus to win the WTA Masters in Fort Worth, Texas, at the start of November. She was the second Frenchwoman to do this after Amélie Mauresmo, who beat Mary Pierce in an all-French final in 2005 to win the trophy.
After years of doubting whether the 29-year-old from Lyon could become a top player, she earned this win. In May, Garcia was ranked 79th in the world, but she has shot up the WTA rankings like a rocket and is now number 4.
So Garcia has a good chance of winning the Australian Open in January, which is the next Grand Slam. If she did, it would be the first major title for French women's tennis since Marion Bartoli won Wimbledon in 2013. That would be like how Mauresmo won the WTA Masters and used it as a springboard to win the Australian Open right after.
CHAMPIONNNNNN 🤩🙌🏻🦁🐝🏆🎾

@WTAFinals pic.twitter.com/gcchYYadF6

— Caroline Garcia (@CaroGarcia) November 8, 2022
Denmark's Jonas Vingegaard wins Tour de France
Jonas Vingegaard won the 2022 Tour de France on July 24. He came in second in the 2021 Tour de France.
As the race began in his home country of Denmark, the 25-year-old had to go head-to-head with Tadej Pogacar, who at the time was the two-time defending winner. But the Slovenian couldn't quite get Pogacar to give up the yellow jersey.
Vingegaard won the time trial after he took the lead in the Alps and made it bigger in the Pyrenees. This happened after a tough race through beautiful but exhausting landscapes during a heatwave.
But a great moment of fair play may be what people remember most about the Tour: when Pogacar fell at full speed and Vingegaard waited for him to catch up, they briefly held hands.
Subscribe to Our Latest Newsletter
To Read Our Exclusive Content, Sign up Now.
$5/Monthly, $50/Yearly