Top 11 Free Plagiarism Checker Tools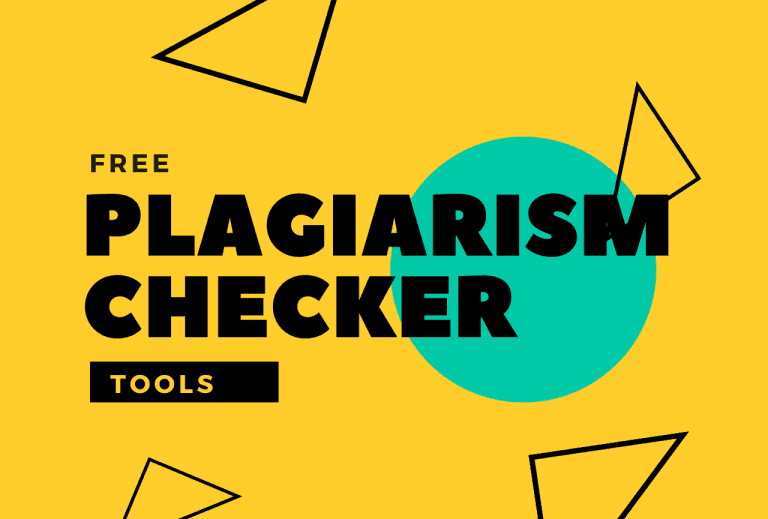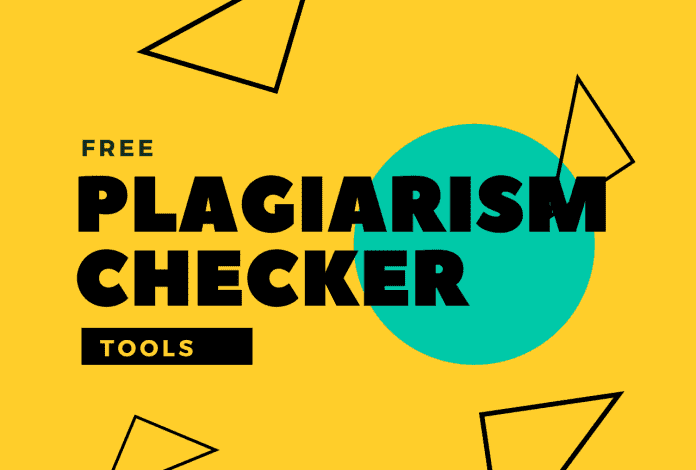 Plagiarism checkers have become increasingly popular tools. As science and technology develop the access to information has become an easier task than it ever was. You can retrieve thousands of sources, including web sources and academic papers, within seconds. However, that doesn't mean that you can copy whatever you want from them and use them for your purposes. 
Plagiarism is using someone else's work for your motives. It is considered a theft of academic property, and the person could end up facing severe consequences if found guilty.  While educational institutes consider it academic misconduct, it is also a breach of writer ethics.
It is necessary to ensure that your content is genuine and authentic, and for the purpose, you will need a plagiarism checker tool. Our list emphasizes the…
Top 11 plagiarism checkers that are available online and without any cost.

Research Prospect
https://www.researchprospect.com/plagiarism-checker/
The plagiarism checking software by Research Prospect is one of the most advanced tools currently available in the market. The software is adept in identifying plagiarized content as well as the source of the plagiarism. The Research Prospect Plagiarism Checker will scour all the academic documents and identify plagiarism in the paper.
The best thing about this software is its responsiveness, user-friendliness, and easy to understand reports. The software will generate an easily comprehendible report so that the reader can get a fair idea of where the plagiarism is coming from and what are the most significant sources of plagiarism in their document.
Research Prospect Plagiarism Checker is equipped with an AI-assisted algorithm that will understand the significant sources and highlight the copied content (source-wise) in the document and detect citation errors. You can use the recommendation of the report to reduce/ remove plagiarism from your essays, papers, and dissertations.
PrePostSEO
https://www.prepostseo.com/plagiarism-checker

PrePostSEO.com offers one of the best and most reliable plagiarism checkers online. The tool is straightforward to use and gives a significant amount of importance to the user content's privacy. The file that is inserted in it is not saved nor shared without the owner's permission.
It has an extensive database that has access to thousands of online sources and academic material, which it uses to scan the inserted content. The file can be uploaded by either copying or pasting it into the tool or uploading it in different formats like doc, docx, txt, and pdf. 
The report generated is hugely detailed. The copied text is highlighted in different colors, and sources provided next to it. The similarity percentage expresses how much of the content resembles origins. It remains among the best and most efficient tools online for plagiarism checking. 
PlagScan lets you compare content in contrast to its database, liberally available online sources, and private, scientific research content from collaborating with producers and academics. PlagScan can also be used for cross-checking multiple documents. 
It offers a paid version since you can only scan 2000 words in the free text. It provides an inclusive plagiarism recognition services without the user having to download any sort of software. You have the choice of inserting a file in every standard file format. 
The reports are pretty efficient, and you can make changes to your content based on them. The copied area is highlighted to make plagiarism easier to spot.
Plagiarism Software
https://www.plagiarismsoftware.net/

The plagiarism software tool for checking plagiarism is successfully being used by students, teachers, and other people looking to ensure the authenticity of their content. It analyses inserted manuscripts into sentences with almost ten words and concludes if each sentence is plagiarized or distinctive.
The tool is extremely fast with the capability of delivering results within minutes. It has intuitive software that is known for producing accurate results. There are several choices for inserting text; you can use the one that you find most convenient. 
You can either copy the manuscript and paste it in the tool or upload the file in TXT or DOCX format.
The Quetext plagiarism checker tool combines speed with the precision of Deep Search™ expertise. A substantial amount of importance is given to the confidentiality of the file that is uploaded in the tool. The site ensures its users that they are entirely aware of the privacy required for content by every category of people, whether they are students or teachers etc. to access their tool. 
The Quetext algorithm is developed based on the Deep Search technology. It operates by relative analysis, word assignment, which makes plagiarism scanning not just comfortable but additionally pretty fast. 
Quetext has presented one of the most efficient and reliable tools for checking plagiarism. 
Myassignmenthelp
https://myassignmenthelp.com/plagiarism-checker.php
Myassignmenthelp offers a remarkable tool for online scanning of plagiarism with a percentage. One of its several advantages is that it doesn't put a limit on the scan by enforcing a word limit. Thus academics can scan the entire assignment directly.
Content can be inserted in numerous formats, which are most generally used. They include txt, ppt, pptx, Docx, Doc, and pdf. After the content is uploaded effectively, all the user has to do it press the ''Check plagiarism'' button to begin the search.  Apart from providing complete content privacy, a very reliable report is produced after the scan is completed. 
The copied area is highlighted in the final report, and similarity report provided, making it easier for the editor to make the required changes. 
Cite4ME
https://cite4me.org/plagiarism-checker/
Cite4ME is mainly a site for citation, but it also presents its users with a resourceful plagiarism checker tool. The tool, apart from offering uncomplicated usage, is available online for free. 
The tool presents you with an exhaustive report that joins the outcomes of automatic plagiarism examining and editor's annotations. Every plagiarized part is highlighted and complemented by suggestions. The tool also doesn't save the uploaded file.
To insert a file, you simply have to copy it and paste it into the engine. You also have the choice of uploading an entire file at once. It depends on the user's preference to choose the method they find best.
PaperRater
Paper Rater proposes free of cost scrutiny of unlimited content for tutors, instructors, and apprentices.
The Plagiarism checker tool functions via Artificial Intelligence in addition to Documents Science. The submitted content is evaluated extremely fast, with a report being generated generally within 15 seconds after submission. 
The software scans intensely into the composition and arrangement of your content, deprived of the requirement to download any software or sign up or log in. There aren't many tools out there proposing grammar check, plagiarism examination, automatic proofreading, and programmed recording that can explore your manuscript this rapidly.
StudyMoose
https://studymoose.com/free-plagiarism-checker
StudyMoose preserves an extraordinary precision level suggesting the writer a systematic exclusivity ratio. 
The tool's unique algorithm is deliberate in a certain way as to perceive any category of plagiarism. The file can be inserted in different formats like txt, docx, and pdf.
The Online free plagiarism checker tool is protected and is particularly reliable; the generated reports prepared after the scan are highly thorough and downloadable. The word limit is high enough to permit the consumers to scan high volume research papers simultaneously and get proficient results. 
StudyMoose is a popular choice among students, teachers, and organizations. 
PlagTracker
The PlagTracker free online tool has established recognition from all sorts of writers and academic institutions as a reliable software answer to scan plagiarism.
It allows users to either upload or copy-paste content with up to 5000 words to operate the tool for checking plagiarism. There is a free version of the software available though you can also opt for the paid subscription for scanning files with more than 5000 words.
Although the tool performs a great job of examining plagiarism, it is moreover premeditated to prevent plagiarism. The software can be used by writers before the final submission of their content to get rid of any existing plagiarism and getting suggestions as to how they can remove it. It is an excellent way of certifying that your content is entirely authentic. 
UNICHECK
https://unicheck.com/free-plagiarism-checker-online
The plagiarism checker tool offered by UNICHEKC has an exclusive algorithm. It scans over 40 Billion sources, both online and other private material that isn't disclosed to the public. 
All the sources are examined to produce a resourceful report that comprises of the copied area highlighted in multiple colors. The tool offers easy application, and anyone with basic computing knowledge would be able to carry out a scan successfully. It makes an excellent choice for younger students that might be writing their homework and want to ensure they haven't copied anything. 
It can also be used by teachers and University students to verify research papers and other essential documents like a dissertation.
Subscribe to Our Latest Newsletter
To Read Our Exclusive Content, Sign up Now.
$5/Monthly, $50/Yearly