4 Tips to Prioritize Travel in 2023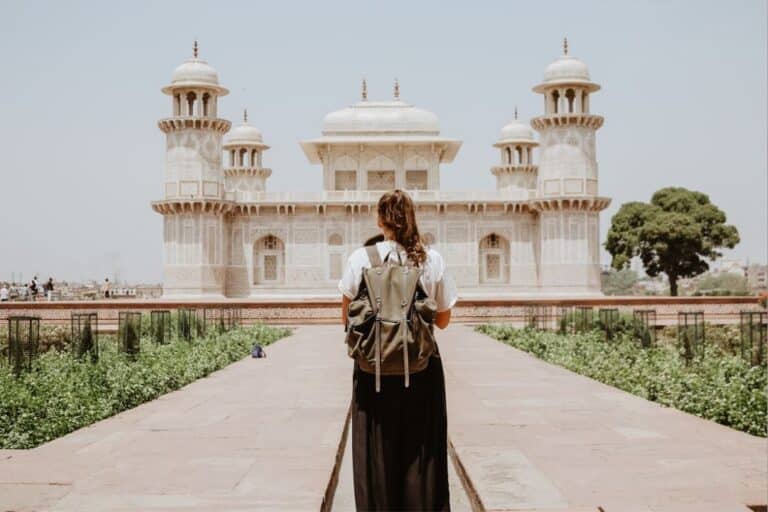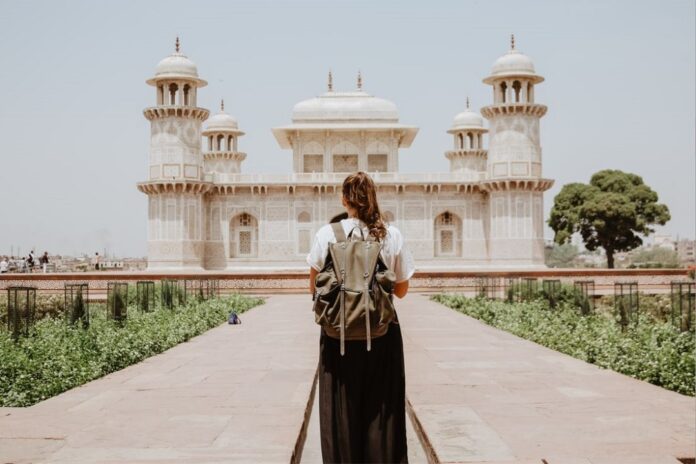 Listen to the Podcast:
Many people want to prioritize travel in their life, with some even making it part of their New Year's resolution. But, when push comes to shove, dreams of sunny beaches and misty mountains often get put on the back burner. If you're tired of delaying a well-needed vacation, then make 2023 the year you finally prioritize travel. It will take an active mindset to do so, but it's possible if you're willing to commit to the process. Here are four tips to help make 2023 the year you finally enjoy an adventure.
1. Focus On Your "Why"
First and foremost, it's important to make sure you have a solid reason for why you want to travel more. This reason doesn't have to be anything complicated or deep (though, of course, it can be), but it must be clear.
Perhaps you want to visit distant friends or family you haven't seen in years, so you can call them and plan a week to visit. Perhaps you've always wanted to learn to surf, so you can research the best places to learn in the world. Maybe you want to scout a potential market to expand your business, so you can book a ticket for a conference there.
People often end up shelving their travel plans for a later date because they don't have a solid reason to prioritize them. The clearer your reason is, the more small steps you can take toward achieving your goal. Set a departure date, talk to travel partners, book hotels — do whatever you need to get your plans in motion.
2. Keep Yourself Committed
Another tip for prioritizing travel is to commit yourself to it by putting some skin in the game. Just like people go to the gym more often when they buy a membership, the same is true of travel. If you have the resources, you could invest in a travel property that you can return to again and again. You may feel more motivated to visit the beach knowing you've got a nice bungalow there waiting for you.
That said, you might feel that investing in a property proposes a significant barrier to entry. That's why some people are turning to co-ownership to support their vacation home dreams. By choosing co-ownership, you'll enter a brokered legal agreement with another party for joint ownership of a property.
Co-ownership can increase the freedom you enjoy from owning a vacation property while easing the burden, both financially and in terms of upkeep. Depending on who you co-own with, you may even be able to turn a profit by renting the place out from time to time. Owning a vacation property is just one great way to commit yourself to travel, encouraging yourself to prioritize it.
3. Be Honest About Your Finances
While property ownership could work for some, it's a bit out of reach for many others. Part of making your travel dreams a reality is facing your financial reality. It's no secret that travel can be expensive, but that doesn't also mean it has to break the bank. And though budgeting may sound boring, one of its big benefits is that you can spend the money you've budgeted guilt-free.
Depending on your financial situation, a trip to Europe might not be as possible as a trip to another state. Alternatively, you can postpone your trip to the end of the year so you can save up in advance. The most important part of budgeting is being honest with yourself about what you can and can't afford. And, using different savings techniques, you may be surprised what you can actually afford.
For example, many banks allow you to create "buckets" to deposit money into for a savings goal. Think of them like virtual piggy banks. You can set up your account to automatically deposit some of your income into your travel bucket every payday. Using buckets is just one savings technique that will give you something to work toward, and your vacation will be your sweet, sweet reward.
4. Get a Travel Rewards Card
Considering long-term solutions and budgeting appropriately is important for prioritizing travel. But equally important is taking advantage of low-hanging fruit whenever possible. And making sure you're using the right credit card is a juicy plum just waiting to be plucked.
If you're not already, you can easily sign up and get yourself a travel rewards card. The points that these cards award you are worth more when redeemed for travel. You can also get extra points when using them to make travel-related purchases. And you'll still get regular points when you make non-travel-related purchases, so you don't need to worry about missing out.
These kinds of credit cards are great because they reward you for doing what you're already doing. You don't need to go out of your way to start collecting points. And if you save up enough, you may even be able to fund your entire trip with points. Imagine: you could enjoy an entire vacation without spending a single extra dollar!
Travel in a Way That Works for You
Prioritizing travel can appear difficult when it's not a regular part of your routine. But there are lots of ways that you can tweak your lifestyle to make it a priority. You could make a big play and go in on a property, or simply save a few dollars here and there that add up over time. One of the great things about travel is that there's no one right way to do it. And you'll be surprised how easy it is to prioritize when you have a solid reason to go somewhere and the commitment to follow through.
Subscribe to Our Latest Newsletter
To Read Our Exclusive Content, Sign up Now.
$5/Monthly, $50/Yearly