Essential Study Habits for Successful Students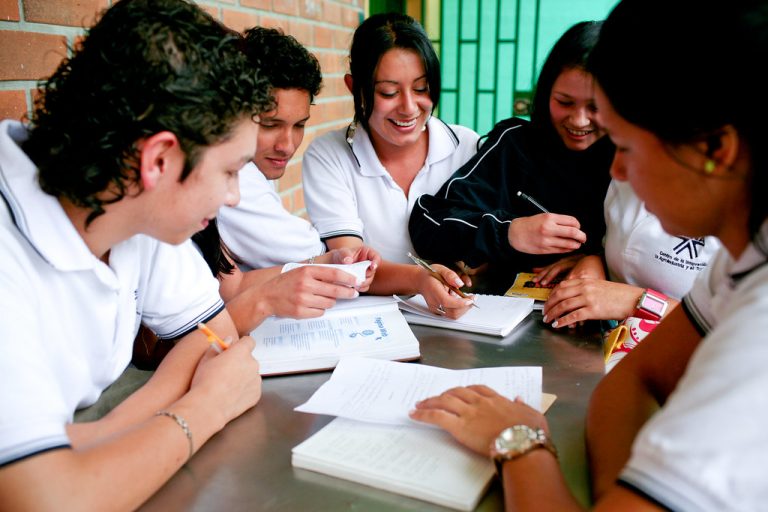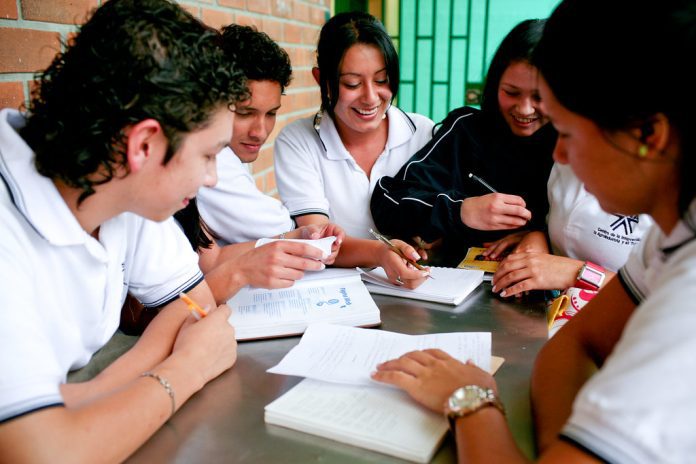 The most important study habits that you should use during your academic journey to ensure that you get the best results and become a successful student.
The traditional classroom environment can affect a student`s ability to perform well in a world where there are many obstacles, distractions, and strict deadlines. In the current generation, most students are striving to perform well academically without directing the focus towards other non-academic activities. With the many activities that should be completed within a short deadline, it also becomes challenging to advance other non-academic skills. The good thing is that customized academic writing companies are willing and ready to help students handle their massive workloads of assignments. Peachy Essay happens to be one of the most legit companies that offer students' academic help. Whenever you find it difficult to complete your assignments because of one reason or another, you may consider requesting assistance. This article shall discuss essential study habits and how students can incorporate them into their schedules.
Have a mentor
Having a mentor will significantly assist you throughout your academic journey. Mentors aid in empowering learners into becoming autonomous students. These are people who have already experienced what you are going through. Therefore, they have a good understanding of the challenges you are likely to encounter and how to overcome them. In essence, if you want to succeed in your academics, you may consider having a mentor. By having a mentor, you will have someone that you can always look up to and depend upon as you study. Your mentor will help you have a clear picture of what you want to achieve in the future as well as the kind of person that you would want to become as a professional. When you work and study without a mentor, you are not able to focus your dreams which will likely affect your performance.
Study for at least three hours' daily
The one rule which every student must have while in school is regarding their studies routine. College life is busy, and there are high chances that a student can go several weeks without completing their assignment. Therefore, you must spare at least three hours to study and complete your assignments. Regardless of how busy you get; you should commit yourself to those three hours. The important fact about reading on a daily basis is that you will always cover more information. You will also be able to remember what you learned for much longer which will make it easier to do well in essays, assignments, and exams. Students that read at least three hours each day have demonstrated better performance and a higher amount of productivity.
Avoid procrastination
We have all heard of the common phrase that procrastination is a killer of productivity and creativity, which I believe to be true. If you are fond of postponing everything, the chances are high that you may never get anything done. Students are fond of procrastinating their activities, and within no time, they realize they have a massive pile of assignments. Students who desire to accomplish more in life must ensure that they avoid procrastination at all costs. The issue with pushing things forward is the fact that you never get anything done on time and your workload will keep on piling up. Unfortunately, most of the things that we tend to push forward are the most important which always has a negative impact on how well you perform in the end. Watching TV and movies will always seem more enjoyable, but remember that you will still have to submit that essay before the end of the semester. It would be best if you wrote it first and watched TV after you are done.
Maintain a balanced sleep schedule
Sleep is an essential element to those who would wish to succeed in life. It enhances an individual`s productivity and creativity. Apparently, maintaining a balanced sleep schedule does not necessarily mean that an individual should go to bed at the same time daily. There should be a balance between your sleep and class schedule. If a student has a class in the morning, they should sleep early to concentrate on their lessons easily. Enough sleep has been associated with better performance because you will be able to focus on what you are doing, including your studies.
Work smarter and not harder
Working extra hard is not a guarantee that you are going to attain good results. However, students who work smartly have many rewards to benefit from compared to those who work harder. Students should develop the habit of practicing effective studying habits. These may include habits such as changing your studying locations, spacing your studying schedule, and challenging yourself. Instead of wasting too much time studying using the wrong methods, you must take your time to master effective studying skills. Create a solution that works for you without having to work too hard. You don't have to read up to the wee hours of the morning to score good grades. Reading a few hours each day and knowing exactly what to read will prove much more effective.
Avoid comparing yourself to others
It is one of the most challenging habits to adopt. However, its effects are equally rewarding. Apparently, although students may be pursuing the same career or course, they must never forget that different students have unique abilities. Therefore, what may seem as easy to you may be difficult to another person. The only time when you should make a comparison is where you are currently versus where you would wish to be in the future. When others seem to be achieving more than you academically, do not despair or lose hope. Instead, try and adopt proper learning methods and you will be able to do well in school.
Seek help
You should develop the habit of always seeking help from the professor or your colleagues whenever you encounter a difficult situation. Requesting assistance is an excellent way of interacting with the adults and gaining a few techniques on how you could improve your grades. Always remember that if you are confused about specific essay questions, the chances are high that other students may also be confused. However, if you develop the habit of requesting help, you will also be assisting the other students who are scared to ask a question. In cases where you are not comfortable asking questions directly, you can try and get help from the internet. This is a great resource and there are many student help tools that are specifically designed to help people like you solve their academic problems.
Exercise
As mentioned above, students have so much to complete within a short duration. Sometimes, the total hours in a day may feel like that are not enough for an individual to accomplish all that they have in their schedule. As such, due to time constraints, it may be difficult for students' exercise. Exercising plays an essential role, and the benefits may include increased productivity, concentration, and creativity. Although exercising may seem challenging to start at first, you will begin enjoying the entire process when it becomes a habit.
Seek first to understand
One thing students must never forget is that college life is different from that of high school. The assignments are more involving, and the lecturers require the students to have in-depth explanations to the essay questions. If you are fond of providing shallow answers, the chances are high that you will not score excellent grades. Instead of starting your essays blindly, you should take enough time to understand all the instructions. Try and listen to other people`s ideas, view things from a different perception, and develop the habit of listening to others within interruptions.
Be open to receiving feedback
When you receive feedback, it is an excellent opportunity to get things in the open and identify effective ways of resolving them. On the same note, with regular feedback, you will be preventing the occurrence of conflicts or resolving them before they escalate into something bigger. Here are a few things you should do when receiving feedback: listen actively, ask questions, make a follow-up, and recognize that they are for good intentions. In case you have difficulties completing your assignments, you can have more tips on how to write your assignments by clicking the link.
Regardless of whether all the above strategies or just a few of them work well for you, I hope that you gain inspiration to change your studying routine and work towards your overall well-being. It is well-known that college life will not last forever. Therefore, you must make the most out of every opportunity that comes your way.
Apart from this, you can also read entertainment and Tech articles here: Google Pixel 5a Review, NBA Stream XYZ, CCleaner Browser review, Avocado Calories, Bear Grylls net worth, Rihanna net worth 2021, Dry white wine, Highest Paid CEO, The 100 season 8, Sundar Pichai net worth, Legacies Season 2, Grimes net worth, Oscar Isaac height, Arnab Goswami Salary, Bhushan Kumar net worth, Prabhas wife name, Konosub season 3, Good Omens season 2, F95Zone, how to change MSI keyboard color, Microsoft Office Suite, how to block subreddits, How to Share Netflix Account, how to change Twitch name, The Last Airbender 2, Sherlock Season 5, Homeland cast, Now you see me, Love Alarm season 2, Young Justice season 4, Shield Hero season 2, Salvation season 3, the feed season 2, Taboo season 2, Jack Ryan season 3. 
Subscribe to Our Latest Newsletter
To Read Our Exclusive Content, Sign up Now.
$5/Monthly, $50/Yearly