All about Standalone Own Damage Insurance Cover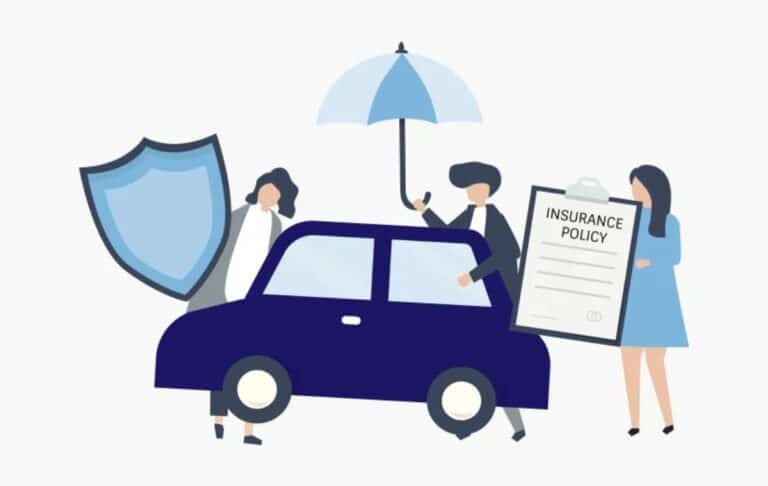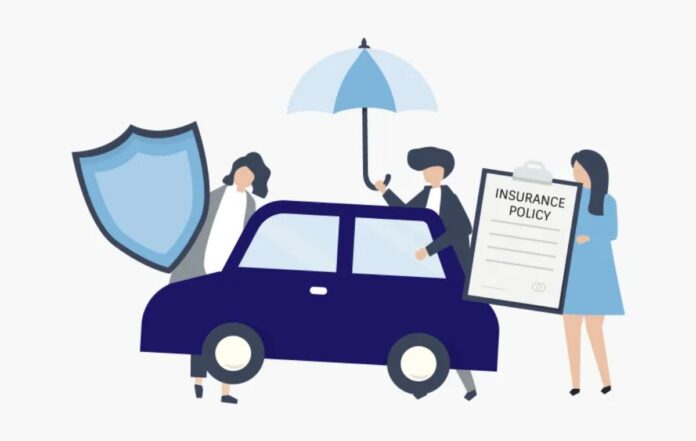 If you want to increase your insurance coverage to include damage to your bike in addition to third-party liability, choose a standalone own damage coverage. It protects your two-wheeler against its own damage and is less costly than a comprehensive insurance policy. Want a clear plan of action? Here is all the information you want about Standalone Own Damage Bike Insurance.
What is a Standalone Own Damage Cover?
In order to ride a bike on the roads of India, it is required by law to have bike insurance. Also, purchasing two-wheeler insurance online protects you financially from any costs incurred if you get involved in an accident while riding a bike. A third-party bike insurance plan is essential to satisfy the legal need. However, this only shields you from responsibility for harm to the other individual and their bike. You must choose a standalone own-damage bike insurance plan along with a third-party insurance plan if you want to safeguard your own vehicle and do not want to pay for repairs, component replacement, and spare part procurement from your pocket.
 Benefits of Own Damage Cover
The advantages of purchasing your own damage coverage include the following:
Wide coverage: Personal damage insurance offers all-encompassing protection since it covers natural and unavoidable circumstances that might harm your automobile. On the other hand, when you have damage coverage, the insurance company covers the repair expenses, providing you with financial comfort.
Insurance against theft: Theft results in a substantial financial loss. Own damage insurance provides you with financial security and compensation to buy a new automobile if such financial loss is covered.
Additional advantages: You may locate various add-on coverage advantages that assist in broadening the extent of coverage under your Own Damage Bike Insurance.
Discounts: Based on your own damage two-wheeler insurance online, you might get premiums at enticing prices. Savings are available for adding safety features to the vehicle, choosing voluntary deductibles, becoming a member of a vehicle association, etc.
 Eligibility of Own Damage Cover
Any person with a bike may purchase their own damage cover. Comprehensive insurance that includes third-party liability may be purchased to provide the coverage. But before choosing the plan, you must have third-party coverage if all you desire is standalone OD insurance. You may get OD insurance if you provide evidence of active third-party protection on your bike.
All bike owners may benefit from their own damage insurance policy since it offers a broader range of coverage. The coverage covers losses incurred due to natural or man-made disasters. Additionally, if your bike is stolen, the insurance provider will also provide cash support to compensate for the financial loss.
 Inclusions in Own Damage Bike Insurance
You are protected against damage to your motorcycle in the circumstances listed below.
Accidental damage: OD Insurance will pay for the cost of repairing or replacing any motor components injured in the accident.
Theft: Losing your two wheeler is a huge loss. However, you can rely on the Own Damage Insurance plan.
Explosion and fire: These two events might harm your bike and result in monetary loss. The Standalone OD plan might cover such damages.
Natural disasters: The damages to your bike will be covered by the OD plan if they are caused by floods, earthquakes, cyclones, etc.
Man-made disasters: The OD plan provides coverage for losses brought on by calamities that are not natural, such as riots, vandalism, terrorist acts, and strikes.
Exclusions in Own Damage Bike Insurance
The Standalone Own Damage Insurance does not provide coverage in the following situations.
Drunk driving: The plan does not cover damage to your bike sustained when you drive in the prevalence of alcohol or other intoxicants.
Driving Without a License: Driving without a legal driving license (DL) is prohibited in India. The OD Plan does not cover any losses to your bike under such circumstances.
Third-party Obligations: The Standalone OD policy excludes coverage for third-party liabilities, including those involving third-party injuries, deaths, or property damage.
Mechanical/Electrical Failure: Under the OD insurance plan, damages brought on by electrical or mechanical failure are not covered.
Other Use: The insurance excludes coverage for any damages incurred while the vehicle was being used for activities not covered by it and the depreciating cost.
 How to Reduce Own Damage Insurance Premium?
Choose the appropriate IDV: IDV and insurance premiums go hand in hand. Given the fact that decreasing the IDV will result in reduced premiums, it will also result in lesser claim payouts, and likewise. Therefore, choosing the appropriate IDV to balance the plan's price and coverage is crucial.
Choose the suitable deductibles: Another element that affects the premium is the voluntary deductibles. The premium will decrease if the deductibles chosen voluntarily are raised. However, your out-of-pocket costs will rise in line with the settlement of your bike insurance claim.
Take advantage of the No Claim Bonus (NCB): Because you didn't file any claims throughout the policy term, you get the NCB discount. Additionally, the discount might increase to 50% if you go five years without making any claims.
Select useful add-Ons: Adding features like Zero Depreciation coverage or Bike Key Protect coverage will raise the subscription cost. Therefore, it's crucial to evaluate your demands and choose practical add-ons that increase coverage for the OD plan.
 Factors Impacting Own Damage Insurance Premium
You should be aware of the numerous elements that influence the cost of own-damage auto insurance. As follows:
One of the criteria affecting the bike's current market value determines the premium for an own-damage insurance policy.
Displacement is another name for a bike's cubic capacity. It depends directly on the vehicle's speed. The own damage premium amount will thus be on the greater side since the risk will increase as the cc increases.
The type of vehicle is also crucial when determining the own-damage insurance plan's premium.
The value of older automobiles tends to decline. Therefore, the age of your bike is essential when determining the premium.
The no-claim bonus % will assist the policyholder in lowering their own damage premium cost if they have no claims throughout the year.
The customer's own damage coverage premium is directly impacted by the type of add-on they choose.
In case of an accident or mishap that has caused damage to your car, notify the insurance company at the earliest. Bring your vehicle to the mechanic, and your insurer's surveyor will look at the damage. The claim would then be granted once the survey report is submitted. Following approval, the garage will get instructions to begin the vehicle's repairs, and the insurance will be responsible for paying the expenses. You may get your automobile whenever the claim is resolved. Report any theft to the authorities by filing an FIR. Now that you are well aware of the significance of your own damage cover, and how to claim it, get your own damage bike insurance at the earliest. 
Disclaimer: The above information is for illustrative purposes only. For more details, please refer to policy wordings and prospectus before concluding the sales.
Subscribe to Our Latest Newsletter
To Read Our Exclusive Content, Sign up Now.
$5/Monthly, $50/Yearly