How José Mourinho Earned the Adoration of Roma's Passionate Supporters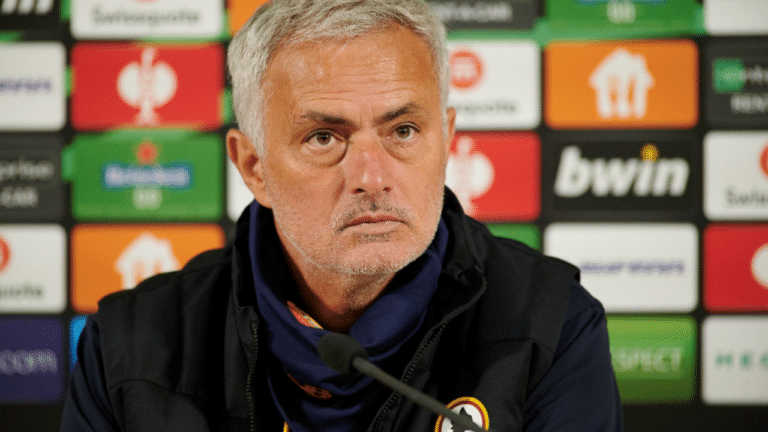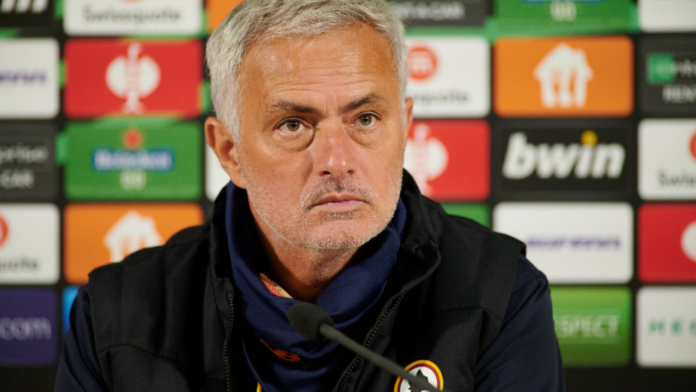 Renaissance painter Giotto di Bondone once described Rome as 'the city of echoes, the city of illusions, and the city of yearning', and it is that latter word that perhaps best defined A.S. Roma's passionate supporters when José Mourinho took the reins at the club last summer. This was a team defined by near misses in the modern age, and by failures to fulfil their potential, forever burdened by the echoes of past glory. There was a hunger for trophies that infected every fan.
One year later, Mourinho has carved out his own footballing Roman empire, delivering Roma's first meaningful title in 14 years, and gloriously bringing to an end a period of mediocrity and frustration. Their win in the inaugural edition of the Europa Conference League was celebrated as if it was the Champions League, but that just shows how much winning matters at this club where history breathes down the neck of each player as they walk out of the tunnel.
Roma were favourites in the football betting before the final against Feyenoord, and they duly delivered with a performance perfectly reflective of the qualities their coach possesses. After taking the lead in the first-half, Roma's display was one of defensive assuredness, percentage plays, and tenacity, and their Dutch opponents just couldn't find the answer. Cue the celebrations, as Roma's Portuguese coach toasted another title to add to his glittering collection. 
When Mourinho arrived at Roma last summer, it was with a fire in his belly. Successive failures at Manchester United and Tottenham Hotspur had left many wondering if his time at the elite level of football management was at an end. The likes of Jürgen Klopp and Pep Guardiola had brought a whole new definition to the role of a head coach, and Mourinho was at risk of being left behind.
His decision to bring Tammy Abraham to the Stadio Olimpico raised eyebrows, but it has been a happy marriage, with the English striker bagging 17 goals in Serie A and nine in the Conference League. Combined with the sensational form of club captain Lorenzo Pellegrini, and the resurgence of Chris Smalling in defence, Roma has found a formula that has brought them success in Europe, if not in Serie A, where they finished sixth.
Mourinho brings a winning mentality wherever he goes, and a demand for 100% effort and commitment from every player and staff member. Indeed, he possesses the same yearning for silverware that all Roma fans have in their hearts, and that is perhaps the reason why he has endeared himself to the club's supporters so quickly.
The Europa Conference League triumph brought the club a moment of celebration and elation — a feeling that has been hard to come by in recent years. Now, Mourinho must use this success as a springboard for better things next season. Their sixth-placed Serie A finish means they will qualify for the Europa League, and you can bet that the Portuguese coach will be targeting his third title in that tournament.
They'll be pushing hard to upset the status quo as far as the top four is concerned. There was rarely any doubt towards the end of the campaign that any of AC Milan, Inter Milan, Napoli or Juventus would slip out of the Champions League positions — Mourinho's quest is to barge in and lead his team back to the top tier of European football.
On a personal level for Mourinho, the Conference League victory was much needed. At both Manchester United and Tottenham, he often cut a forlorn and frustrated figure, his temper rising at the slightest provocation. With another trophy in the bank, he can rest a little easier, and gee himself up for what promises to be an exciting campaign in the Italian capital next season. That age-old yearning for glory has been satisfied for now. 
Subscribe to Our Latest Newsletter
To Read Our Exclusive Content, Sign up Now.
$5/Monthly, $50/Yearly