Personal Injury New Jersey: What Happens After You Get Injured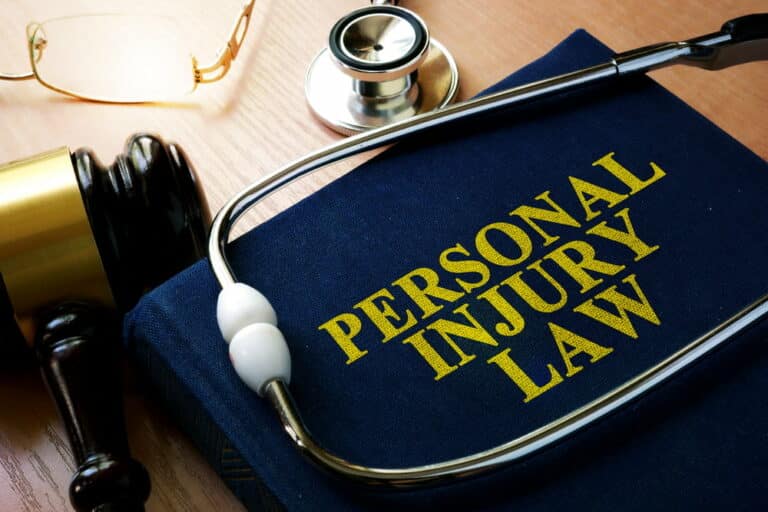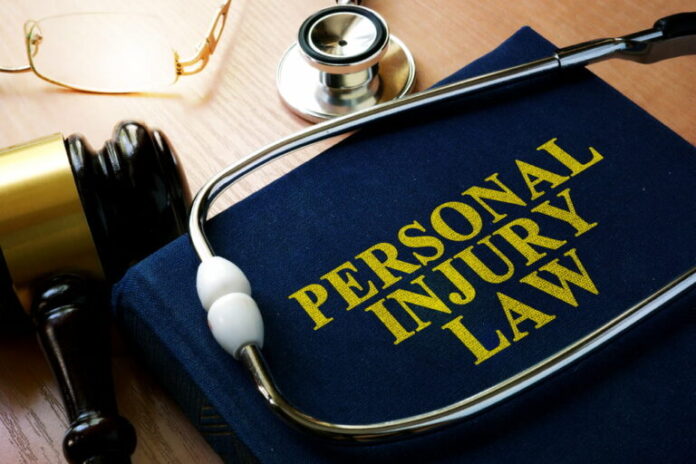 At any given moment, thousands of people in New Jersey suffer from personal injuries. These injuries can result from motor vehicle accidents, defective products, falls at work or in public places, and more. According to data from the CDC, one in six Americans will sustain a traumatic brain injury or another type of personal damage over their lifetime.
 What Happens When You Get Seriously Injured?
It's critical to comprehend what happens after a significant accident if you've been hurt. Getting medical help is the first thing to do. It is necessary not only for your health but also for building a solid personal injury case. Your medical records will be critical evidence of your injuries' severity and how they've changed your life.
 Once you've seen a doctor, you'll need to gather other evidence types. An accomplished personal injury attorney can assist you with this process and ensure that all the necessary evidence is gathered. It includes photos of the accident scene and your injuries, witness statements, and anything else that can help show what happened and who was at fault.
 Once you have all the evidence, it's time to start negotiating with the insurance company. It can be a complex process, as insurance companies are often more concerned with their profits than paying out fair settlements. An experienced lawyer can help you navigate these negotiations and fight for the compensation you deserve.
 Suppose an insurance company refuses to offer a fair settlement. In that case, your only choice in that situation might be to bring a personal injury lawsuit. Suppose you or a loved one has been seriously injured. In that case, they can help.
New Jersey injury lawyers at Sattiraju & Tharney, LLP have experience representing clients who have been seriously injured. They will fight for the compensation you deserve and hold the responsible party accountable.
 How to Handle Life after Injury
Nobody ever plans on becoming hurt in a collision. However, if it does, it's essential to know what to do next. Here are some critical steps to take after sustaining a personal injury:
Seek medical attention immediately. Even if you don't think the injuries are severe, it's always best to avoid caution and get checked out by a doctor. It is paramount – your health and well-being should be your top priority.
Gather evidence and document everything related to the accident. Take pictures of the accident scene. Get the contact information for any witnesses, and keep all medical records and bills related to your injuries. It will be crucial when filing an insurance claim or personal injury lawsuit.
Contact an experienced personal injury attorney who can assist you in navigating the legal system and ensuring you receive fair compensation for your injuries. An attorney can also handle all communication with insurance companies on your behalf so that you can focus on healing from your injuries.
Follow your treatment plan and keep track of your progress. It's essential to follow through with whatever treatment plan your doctor prescribes to make a full recovery. Keep a journal documenting how you're feeling daily and any changes in your symptoms – this will be helpful information for your doctor and, as you proceed with your case, an attorney.
 What Types of Injuries are There?
Accidents can lead to a variety of different kinds of injuries. The most common type of injury is a personal injury, which is any physical or emotional injury resulting from someone else's negligence.
 Other common types of injuries include:
Whiplash: This neck injury occurs when the head is suddenly jolted forward or backward. Symptoms can include neck pain, headaches, and dizziness.
Traumatic brain injury (TBI): This severe form of brain damage is possible after a head injury. Symptoms can range from mild (such as a concussion) to severe (such as coma or paralysis).
Broken bones: These injuries can occur after a fall, car accident, or another impact. Common symptoms include pain, swelling, and bruising.
 Soft tissue injuries are injuries to the muscles, tendons, and ligaments. They are common in car accidents and can cause pain, stiffness, and limited range of motion.
 What Damage Can an Injury Cause?
A person may become injured due to another party's carelessness in many different ways. Some of the more common injuries include:
Whiplash
Broken bones
Dislocated joints
Sprains and strains
Tendon and ligament damage
Muscle damage
Nerve damage
Concussions and other types of brain injuries
Each type of injury can cause different levels of pain, suffering, and other forms of damage. An injury can sometimes result in permanent disability or even death. When another party's negligence results in someone being injured, that party may be liable for the victim's damages.
Conclusion
In conclusion, if you have been injured in New Jersey, you must understand your rights and the actions you must take to safeguard yourself. By consulting with a personal injury attorney, you can ensure that you are taking the necessary steps to seek the compensation you deserve.
Subscribe to Our Latest Newsletter
To Read Our Exclusive Content, Sign up Now.
$5/Monthly, $50/Yearly