Cute Nursery Decor Ideas to Try This Year
All the decor ideas to match the overall theme of the nursery go hand-in-hand. We wish the room looks easy on the eyes & in sync with each other. For this, we first start with finalizing a theme for our nursery. We choose our furniture, wall decor, & other accessories that blend with our nursery theme.
Choosing the theme for the nursery:
We spend most of our time stuck on this step. Every Pinterest photo looks aesthetically pleasing. After looking at thousands of ideas, we want to try all of them in each corner of the room.
We suggest you narrow your nursery style preference to two or three options by the end. We can help you on this one with these cute suggestions that you can try this year:
1. Tropical Theme:
With broad green leafy tall trees, a tropical forest theme gives an allure of living in a place where it is about to drizzle.
2. Stars & Moon:
Tiny, adorable yellow stars & white crescent-shaped moon on a night-sky blue background will never stop being cute.
3. Dinosaurs in the Room:
Dinosaurs impress the most at that stage. The fascination of growing up with dinosaurs may inspire the baby to become a paleontologist someday.
4. Moroccan all the Way:
Moroccan theme may come with loud, shiny colors & bold prints. But you can choose a neutral color palette matched with palm trees & camels also.
5. Coastal colors:
Beach, sand, soft blue water, & some mollusk shells can have a soothing effect on the mind.
While selecting a theme for the nursery we have to ensure that it does not make the room look cramped & overwhelming. Thus, we can avoid the disproportionate number of color choices in the same room. Bold & bright colors which do not complement each other may also overwhelm a baby.
The nursery should bring a sense of calm to both you & your baby. Therefore it is crucial to choose the right color palette becomes.
Picking a color:
The baby may not be able to distinguish the colors in the room. But the colors surrounding us can affect our emotions. The same is true for a baby. The color can influence the mood, emotional well-being, & a baby's learning curve.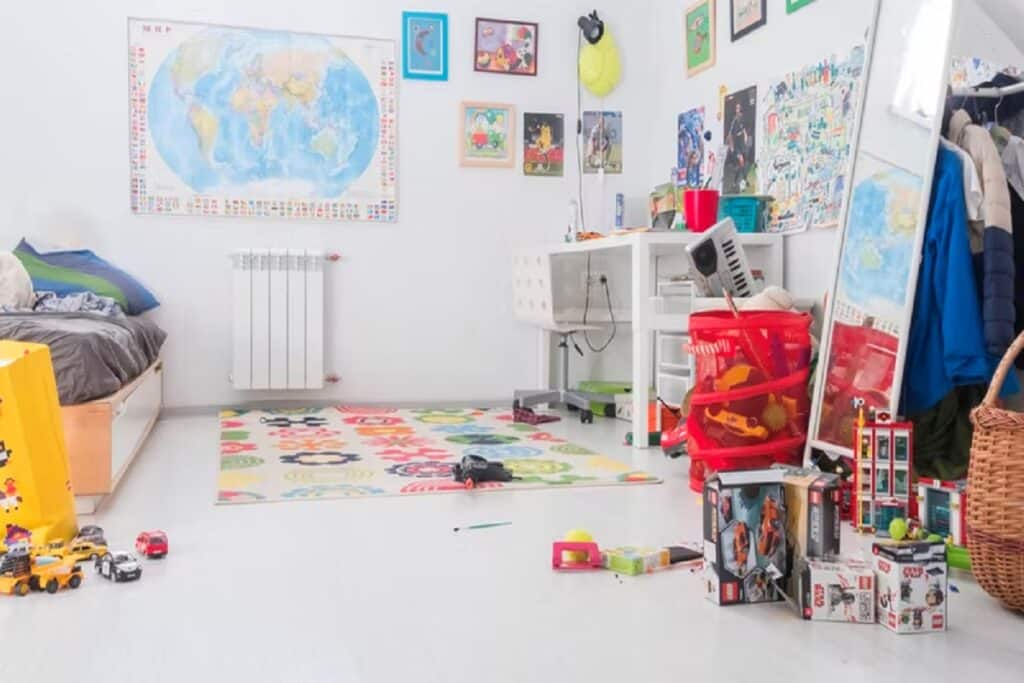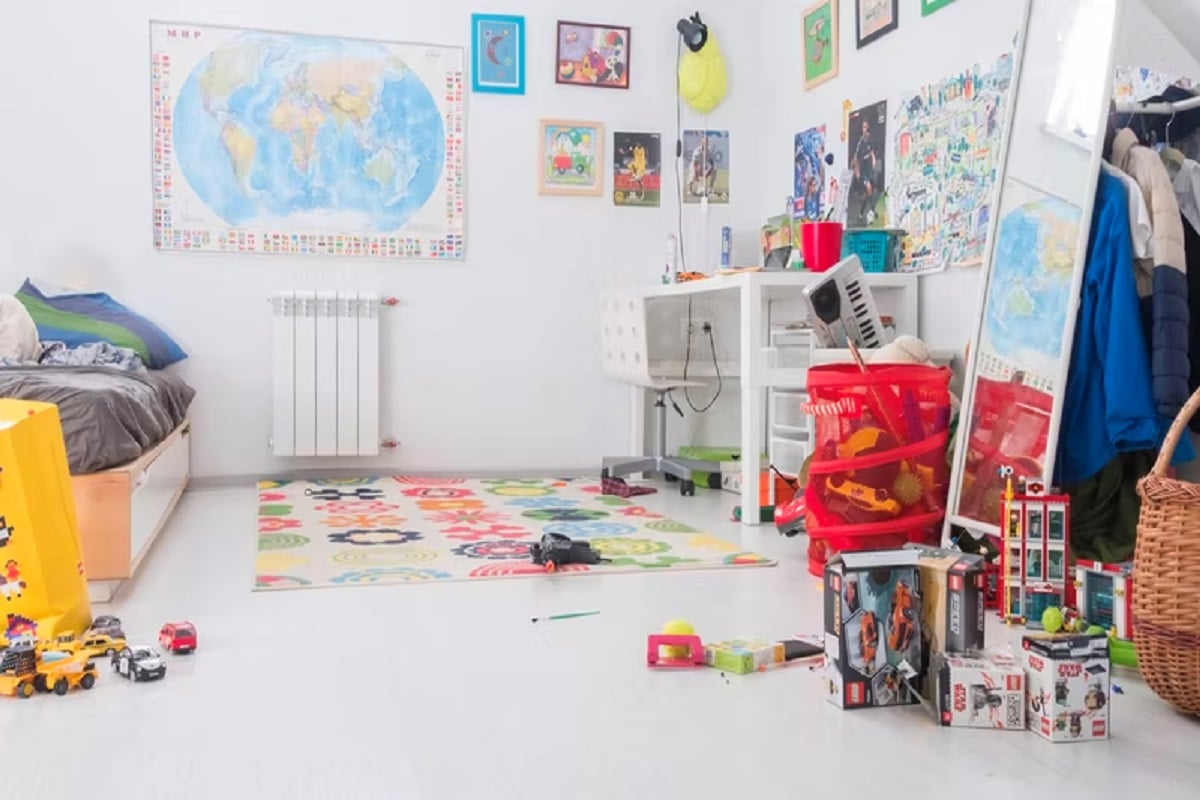 Here, we bring to you a few ideas on which color may look amiable in your nursery:
1. Pink:
The soft pink color radiates peace & playfulness. If you want to keep it gender-neutral, you can use pink in portions or limit it to the ceiling.
2. Blue:
You can combine navy blue with white or choose a light blue color for the sea & sky to go with a sunny day at the beach theme. This way it remains a gender-neutral theme.
3. Yellow:
Yellow with a shade of orange here & there can make the room look alive & full of activity. Yellow does not tire or bore as it is a color associated with happiness.
4. Green:
It is a color that we associate with digestion & health & is also said to improve concentration. To keep the room delightful, we can pair shades of green with white on walls or light-colored decor accessories.
5. Pastel colors:
Pastel colors give a minimalist feel to a room. If white scares you the stain marks, a pastel color can work as an alternative to white. Without overwhelming one's senses, they bring calmness & elegance.
Selection of Decor Accessories:
From playpens & bassinet to framed photos, we have cute nursery decor ideas for you that can complement your nursery-style theme. Speaking of photo frames, Canvaspop offers a wide range of art & decor options, including framed prints & designer wall art pieces. They can create a custom portrait of your pet or convert your favorite quote into a word art print.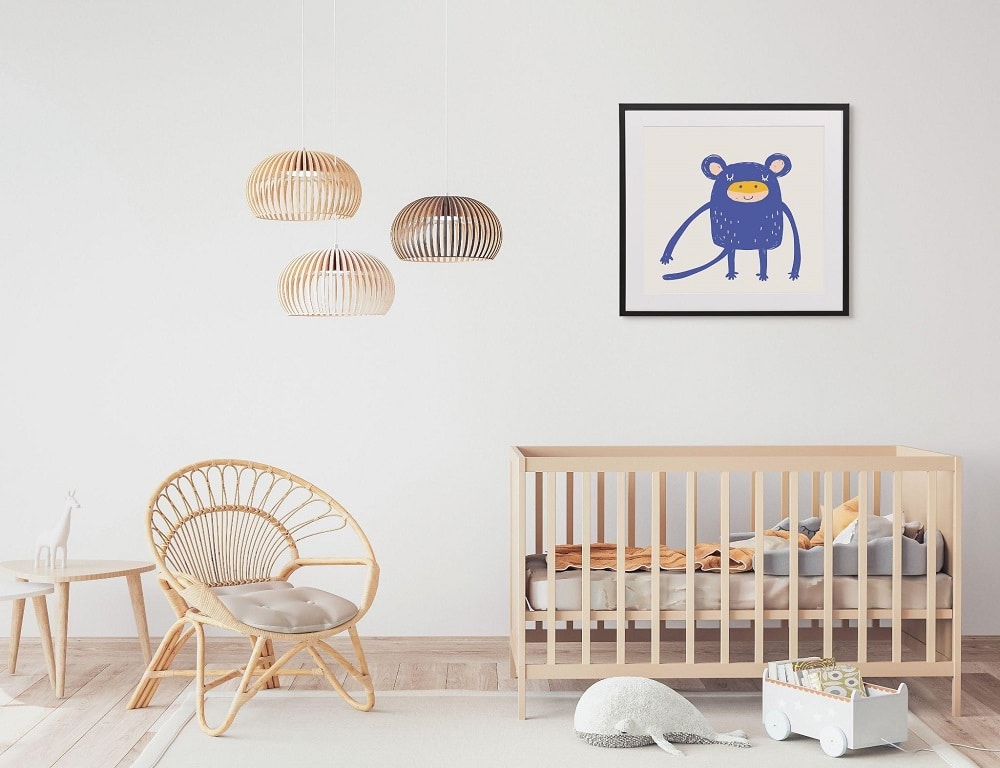 1. Framed Photos:
A baby begins to recognize faces & other stuff by two-fourth months. Keeping framed pictures of close people & memories in the nursery can help a baby recognize & remember things.
One way to uplift the same photo again & again is to try out different frames. These are some ideas for the picture frame that you can try out this year:
Wooden hanging frames & clothespin frames look stylish & super cute.
These frames can go well with your Moroccon-styled theme or Dinosaur theme.
Acrylic Picture frames look minimalist & ultra-modern.
These frames can go well with your coastal or beach-themed style & with pastel colors.
Framed Canvas can go well with any theme & color palette. These have a slightly higher price than the others mentioned as it depends mainly on the size & quality of the frame.
2. Furniture:
If your room has a limited space you may need to make conscious choices in the furniture department. But this does not mean we can not do this in a cute & chic way.
There are many multipurpose furniture ideas available in the market for nurseries.
You can choose a crib or bassinet with drawers underneath. The crib does not necessarily have to be plain white-colored & boring & you can order a customized crib matching the overall theme of the nursery. Or the bassinet may have a built-in basket or bin.
Instead of buying new furniture, you can also remodel or transform your old furniture. That way you can save money & do not have to part with the old memories attached to it.
Convertible furniture fulfills the purpose of being a piece of multipurpose furniture & they save so much space.
3. Some other ideas:
We heard the sconces are back in vogue. It is an interesting idea that frees up some space on the tabletop.
If proper lighting can make an impression on other rooms, a fun lighting set-up can uplift the whole mood of the nursery.
Washable, waterproof wallpapers are an excellent idea. They come in myriads of mural patterns & colors.
You can also install a lovely library beside the reading nook to keep all the bedtime story books & otherwise.
Muted yellows & browns can give a vintage feel to the nursery with the appropriate wooden furniture set & wallpapers of that era.
At each stage of decoration, you may want to take a step back & think from a baby's perspective. Ideas which look fun & cute & do not overpower the senses of a baby are worth considering.
Subscribe to Our Latest Newsletter
To Read Our Exclusive Content, Sign up Now.
$5/Monthly, $50/Yearly