Neymar Becomes Brazil's All Time Leading Scorer by Overtaking Pele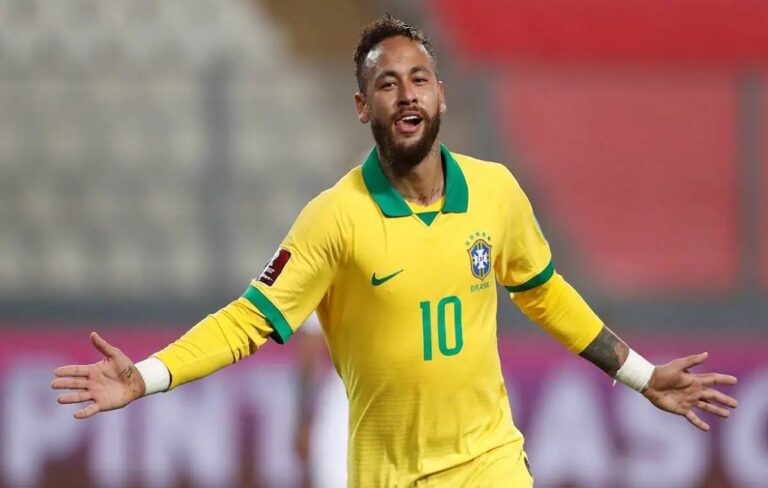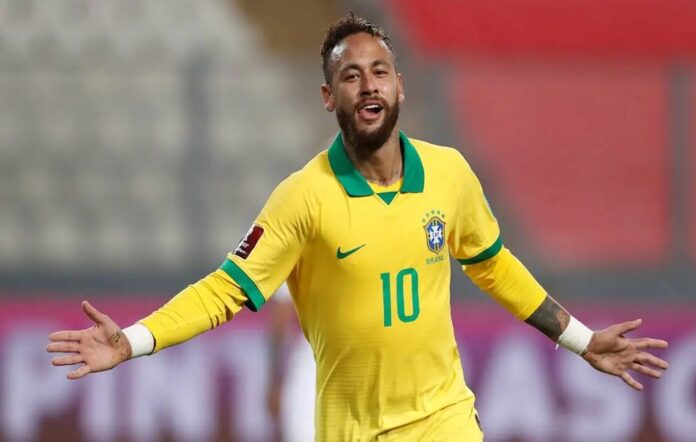 Neymar has surpassed Pele in a remarkable feat to become Brazil's all-time leading men's scorer. He achieved this milestone by netting two goals during Brazil's dominant 5-1 victory in a World Cup qualifying match against Bolivia, held in the Amazon city of Belém.
Neymar, who plays as a forward for Al Hilal, embarked on the World Cup campaign trailing Pele by just two goals. Pele had an impressive record of 77 goals for Brazil, which he amassed between 1957 and 1971. However, Neymar has now etched his name in history with 79 goals in 124 international appearances.
It's worth noting that Brazil's all-time leading scorer, across both men and women, is Marta, the talented forward of the women's national team. Marta has an astonishing record of 115 goals in 171 games.
Neymar's historic goal materialized from a low cross delivered into the penalty box, a chance he clinically converted from close range. His celebration, a triumphant punch in the air, paid homage to the iconic style of Pele.
In the earlier moments of the match, Neymar had an opportunity to bolster his goal tally further but missed a penalty in the 17th minute. The opposing goalkeeper, Guillermo Viscarra, managed to save Neymar's attempt.
Pelé's Foundation has extended heartfelt congratulations to Neymar Jr. for his remarkable achievement in surpassing the legendary King Pelé's goal record for the Brazilian National Team in official FIFA matches. They acknowledged and stated, "Surely Pelé is applauding you today!"
Pelé, an iconic figure in football history, passed away on December 29 in Sao Paulo at 82, leaving behind a legacy Neymar has now etched his name into.
Rodrygo, another striker who contributed two goals against Bolivia, expressed his admiration for Neymar, emphasizing that he remains a genuine fan of the prolific forward. He described the day of Neymar's historic achievement as exceptionally special and memorable.
Brazil's new coach, Fernando Diniz, praised Neymar's dedication to the national team and his drive to score goals and break records. Diniz acknowledged Neymar as a great hero and emphasized that the adoration he receives from fans is a testament to his natural talent.
Neymar's journey with the Brazilian National Team faced uncertainty after the World Cup quarterfinal loss to Croatia. He had left Qatar with doubts about his future in the national team and had not participated in Selecao's first three games this year. However, his recent triumph has reaffirmed his significance and commitment to the team's success.
Neymar, the former star of Santos, Barcelona, and Paris Saint-Germain, debuted for the Brazilian national team in 2010 during a friendly against the United States. His journey with the national team has been notable, marked by various accomplishments.
In 2013, Neymar played a pivotal role in guiding Brazil to victory in the Confederations Cup. However, despite his exceptional talent, he has yet to lead the team to a World Cup final. Brazil reached the quarterfinals in both 2018 and 2022, and in 2014, they made it to the semifinals but faced a humiliating 7-1 defeat to Germany on their home turf.
Neymar's absence from injury in Brazil's 2019 Copa America campaign was a setback, although the team emerged as champions. In 2021, Brazil found themselves on the losing side in the final against Argentina.
The 31-year-old has achieved numerous honors throughout his illustrious club career, including two La Liga titles, a Champions League trophy, five Ligue 1 titles, and a Copa Libertadores victory.
Subscribe to Our Latest Newsletter
To Read Our Exclusive Content, Sign up Now.
$5/Monthly, $50/Yearly