Moving Interstate- The Thumb-Rules of a Successful Interstate Relocation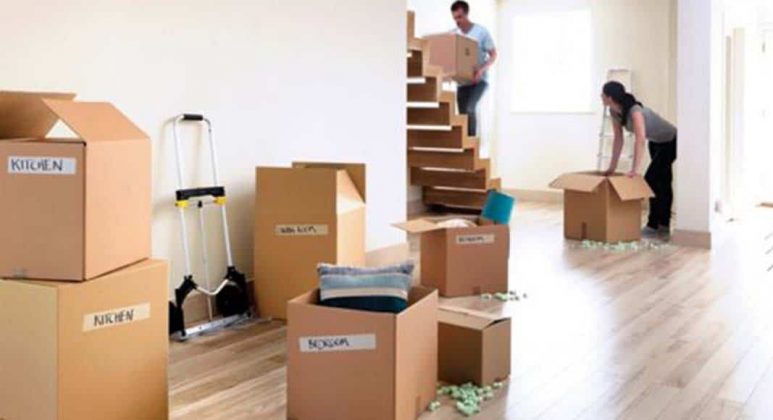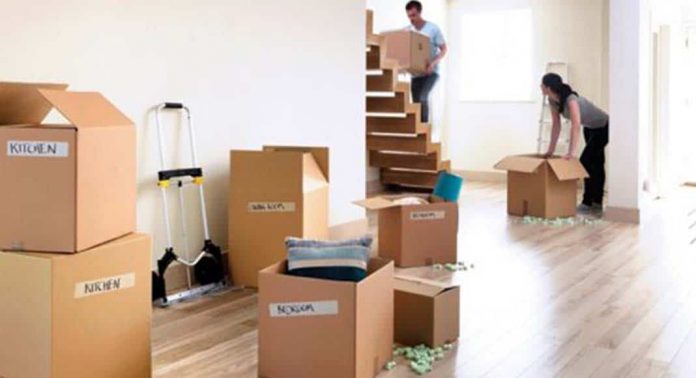 Many people secretly wish to relocate to another state to experience larger life. Honestly, it is both fun and a headache to move to another state. No matter, if you are a recent pass-out college graduate or a midcareer professional, relocating to a new place has always been challenging. Pulling up your roots from your hometown and settling at a new place is hard but that doesn't mean you should not move to another state. As per the leading moving companies in the network of moving feedback, moving with preparation and planning is the key to a successful move and after-move set-up.
So, before you start dreaming about a fairy tale life in your new state, let us discuss some very basic rules that you should follow to have a smooth transit.
Save for Your Upcoming Move
Money is the first and foremost need when we think of relocating as it hits our budget hard. It is wise to start saving for your upcoming move as soon as you get to know about it. There are so many upfront expenses associated with moving so making a budget and having savings will help you in an easy moving process.
Housing Market
The housing market varies from place to place especially when you are moving interstate. Sometimes it varies to an unimaginable level and renting or buying a house at a new place may shock you immensely. You can also know how to do your home with a luxury look.
Know the Cost of Living of Your Chosen State
This is one of the most basic rules of relocation to a new place. Knowledge of the cost of living of your chosen place is a must even before you plan your move. Make a list of things to be considered that may include costs like grocery, gas, utilities, and house rents. These costs vary from state to state so it is significant to know your cost of living to avoid any financial burdens in the future.
Employment
If you are moving to a new state immediately after college in search of a job then it is wise to know the employment prospects in your chosen area and state. It is advisable to move only after securing a good job.
Check how much Your Employer Cover will
If it is an official move then many companies cover relocation costs. The relocation cost cover varies from company to company so it is right to know the exact costs covered by your company. Almost all companies reimburse costs such as packing services, transportation, and travel expenses. But some companies also provide realtor assistance, temporary housing, lease cancellation fee, and storage. So it is advisable to know the exact costs are covered in your company's relocation policy.
Hire Professional Movers
A DIY move can be a success when you move locally but when you are opting for an interstate move, it is wise to hire a long distance professional moving company. Make sure you research enough before hiring a moving company. A full moving service company will pack, load, ship, and even unload your belongings safely. You will only have to give them directions for the right placement of your belongings.
Find at least three moving companies, you can find them online or with reference. Call their experts for an on-location survey before they quote you any price. Now, compare their prices with their services and of course, do not forget to read all the reviews and ratings of your chosen company. It is your right to know the working permit details of your movers. Also, check if they have the work permit for your destination state too.
Insurance is Important
Transportation of your valuable goods from one place to another may damage them. Generally moving companies provide basic insurance policies which are included in your moving cost package, but it is right to get extra insurance if the need be.
Know Your Partial-year State Taxes
If you are relocating midyear then you may have to file taxes for both the states as you earned in two different states in one fiscal year. As the state taxes vary from state to state, it is highly recommended to know your partial-year state taxes well before the filing time.
Weather
It may sound a small thing but knowing the weather of your new place is very important. Make sure you research average seasonal temperatures as this will not only impact your monthly utility bills but will also be needed to prepare for the weather changes at various times of the year.
 Culture
Recreational activities and fun are equally important in life as work. It is good to know the culture of your new place so that you can adjust well to your new place. Music, sports, food, weekend culture, and art, everything is important when you decide to live at a certain place.
These are some of the basic rules that one must follow when moving interstate.  With the right approach, you can ensure that the moving experience is great for you and you enjoy relocating to a new state with your friends, family, or alone.
Subscribe to Our Latest Newsletter
To Read Our Exclusive Content, Sign up Now.
$5/Monthly, $50/Yearly