3 Tips for Improving Your Home on a Budget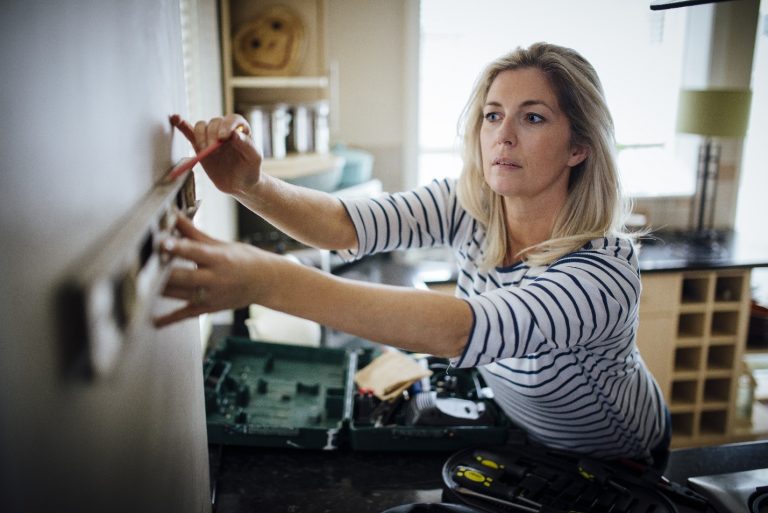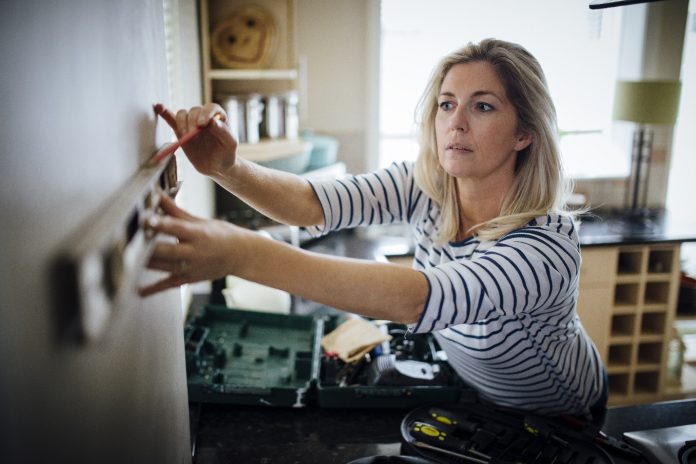 When you want to give your home a makeover, but the budget is tight, you can feel a bit like a hairdresser with dull scissors—they have a precise vision, but their resources aren't letting them achieve it, thus leaving their client with a Jeff Bezos haircut. Meanwhile, you're stuck in a house that's blah (without a Jeff Bezos bank account). 
Maybe the recent global crisis made it so that you're no longer relocating for work—or maybe you just have plain old cabin fever from working two feet away from your bed. Whatever the reason may be, you shouldn't have to let a lighter-than-usual wallet stop you from giving your home the sweet refresh it deserves.
These three tips should help you take your humble abode from drab to fab without breaking the bank.
#1 Have Fun With DIY
Choosing to give your home a budget-friendly boost can also present a bonding activity for you and your family (or a soothing hobby for a solitary DIYer). Gather any art supplies you have lying around or take a fun trip to the crafts store and try these projects out for size:
Customize your curtains by dipping large sponges in latex paint diluted in water and creating a fun pattern.
Make macrame hanging planters for a gorgeous boho decoration that doubles as a fun activity.
Give your walls a new coat of paint in refreshing colors like mint green or light blue. -If you think your ceiling also needs a new coat of paint, then go for it. Make sure to opt for good coverage and long-lasting ceiling paint.
#2 Revamp Your Kitchen
Give your kitchen a charming twist with easy-to-apply backsplash tiles. Order new doors for your large appliances to give them an updated, cohesive look (without having to pay an arm and a leg to actually replace each machine). To achieve a boho look with just a few bucks, take a trip to your local flea market to find quirky and affordable handles and knobs for cabinets and drawers. Don't forget to spruce up your bathroom as well, with the top appliances from dyson singapore.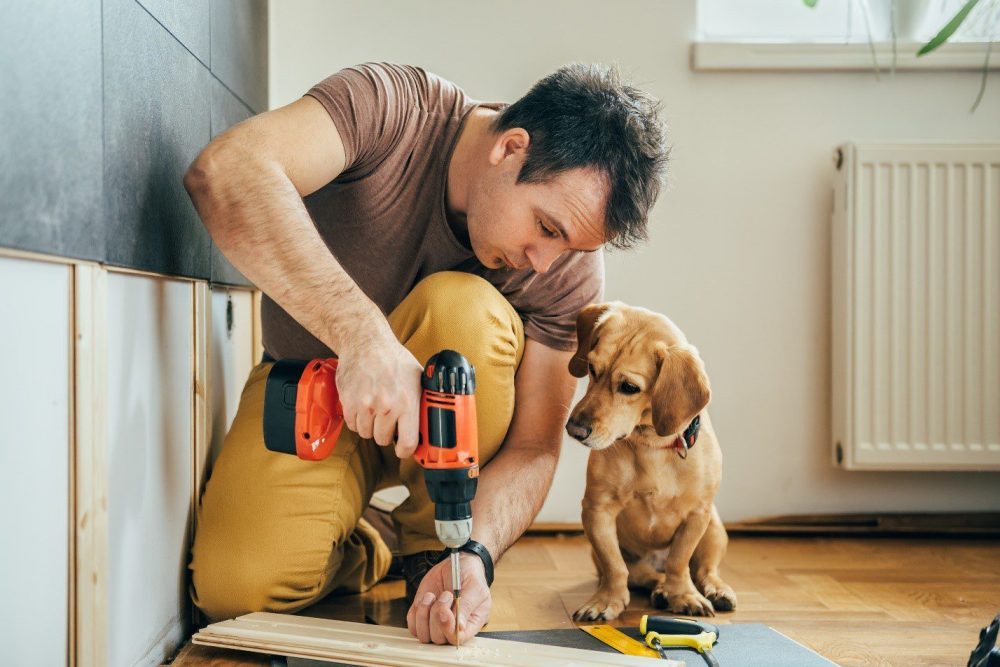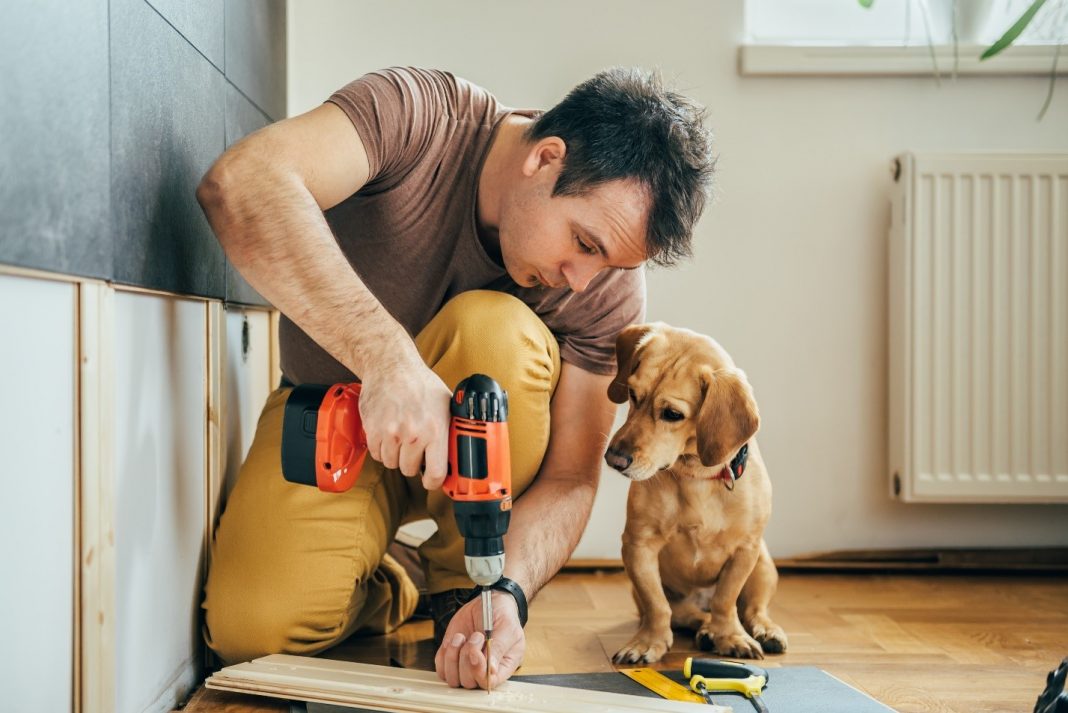 With these small, affordable changes, you can enjoy sipping your favorite green tea in your transformed culinary oasis, made only sweeter by how little it cost you!
If you're still fiending for a slightly bigger renovation (maybe your appliances do need replacing), consider applying for a personal loan from a credible lender. If you are a veteran, you may qualify for a VA purchase loan, which can make necessary renovations and energy-efficient home additions much easier on your wallet.
#3 Clean and Organize Your Space (for Free)
You might not want to hear it, but the best (and cheapest) way to revamp your home in hours is to do what your mom has been begging you to do your entire life: clean.
However, now that you've upgraded to a home, you'll be picking up far more than just a few lonely socks from the ground (how hard is it to put them in the hamper in the first place?):
Do a deep clean of all surfaces, floors, and furniture to foster an environment that's clear of stressful clutter (and far better to relax in). This includes scrubbing corners, crown molding, and even ceilings (those popcorn ceilings can hold a shocking amount of dust).
Don't limit your cleaning spree to indoor spaces only. Make sure your outdoor area is as spotless as the home it surrounds. Wash the cushions that sit neglected on your outdoor furniture, sweep any decks and walkways, and even power wash the more stubborn areas of grit and grime in your backyard (you can rent a pressure washer for less than $60 for four hours from your local home improvement store).
Change storage containers so they match each other and your house's aesthetic. No more putting old cards and tools in shoeboxes! Any big-box store will have adorable selections for you to buy in bulk.
Get Creative
Instead of looking at your tight budget as a tedious constraint, view it as an opportunity for cleverness and creativity. Get resourceful! Come up with your own projects, invite your friends over to help, or make it a competition between family members. Improving your home doesn't have to be pricey—but it can be priceless.
If you want, you can read also about home renovation Toronto.
Subscribe to Our Latest Newsletter
To Read Our Exclusive Content, Sign up Now.
$5/Monthly, $50/Yearly