How Mobile App Development Can Boost Your Company's Revenue?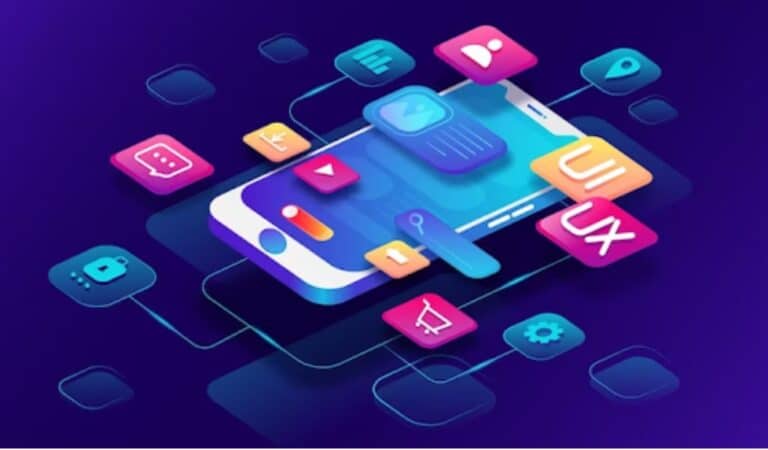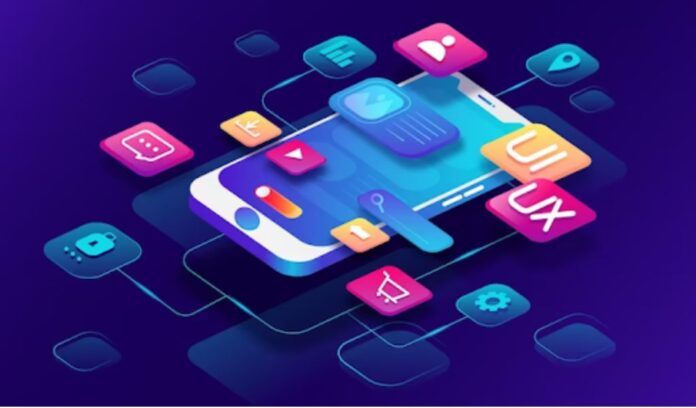 With the exponential growth in smartphone usage over the last decade, mobile app development has become an indispensable tool for businesses looking to reach out to their customers. A well-designed and expertly executed mobile app can provide a host of benefits, including increased customer engagement levels, improved brand loyalty, and, most crucially – boosted revenue! In this blog post, we'll explore how mobile app development can give your company a competitive edge by tapping into the vast potential of the expanding world of smartphones. So let's dive in and discover why investing in mobile app development could be one of the smartest business decisions you ever make!
What is Mobile App Development?
In recent years, mobile app development has become an increasingly popular and effective way for businesses to boost their revenue. By creating a well-designed and user-friendly app, businesses can reach a wider audience, promote their brand, and generate more sales.
However, developing a successful mobile app is not always easy. It requires careful planning, market research, and a solid understanding of the different platforms (such as iOS and Android) and devices that your target audience is using.
If you're thinking about mobile development and consulting for your business, there are a few things you should keep in mind:
1. Define Your Goals
Before you start development, it's important first to define what your goals are for the app. What do you want it to accomplish? Who is your target audience? What kind of features do you need to include to make it successful? Answering these questions will help you create a more focused and successful app.
2. Research the Competition
When you're planning your app, it's also important to research the competition. See what kinds of apps are already out there and what they're doing well (or not so well). This will help you avoid making the same mistakes and ensure that your app is offering something unique that users will want.
3. Find the Right Developer
Once you've planned out your app and done your research, it's time to find a developer who can turn your vision into reality. Be sure to do your due diligence here, as you'll need someone who is experienced in both design and coding for the platform you're targeting (e.g., iOS, Android).
Benefits of Mobile App Development for Businesses
Mobile app development can help businesses boost their revenue in a number of ways. First, apps can help businesses reach a wider audience. With over two billion active mobile app users, there is a huge potential customer base for businesses to tap into. Secondly, apps can help businesses improve their customer engagement and retention rates. Studies have shown that customers are more likely to engage with businesses that have a mobile app. Apps can help businesses increase their sales and conversion rates. Mobile shoppers are more likely than desktop shoppers to make a purchase after using an app.
Strategies to Improve Your Company's Revenue with Mobile App Development
There's no question that mobile app development can boost your company's revenue. But how can you ensure that your investment in a mobile app pays off?
Here are four strategies to improve your company's revenue with mobile app development:
1. Increase Customer Engagement
A well-designed mobile app can help you increase customer engagement and loyalty. Use push notifications to send timely, relevant information to customers and encourage them to use your app more often.
2. Drive Online Sales
If you have an eCommerce business, developing a mobile app can help you drive online sales. Make it easy for customers to browse and buy your products or services on their smartphones or tablets.
3. Generate New Leads
Your mobile app can also be a powerful lead-generation tool. Use it to collect contact information from potential customers and follow up with them later.
4. Enhance Your Brand Image
In today's competitive marketplace, it's important to have a strong brand image. A professionally designed mobile app can help you polish your brand and make a good impression on potential customers.
Choosing the Right Technology Stack for a Mobile App
When it comes to mobile app development, the technology stack you choose can make or break your app. Get it right, and you'll have a fast, stable, and scalable app that meets the needs of your users. Get it wrong, and you'll end up with an unstable mess that no one wants to use.
So how do you choose the right technology stack for your mobile app? There are a few key factors to consider:
Your app's purpose – What does your app need to do? The functionality of your app will dictate which technologies you need to use.
Your target audience – Who will be using your app? Different audiences have different needs. For example, if you're targeting enterprise users, you'll need to focus on security and scalability. If you're targeting consumers, you'll need to focus on making your app easy to use.
Your budget – How much are you willing to spend on development? Different technology stacks have different costs associated with them. For example, native development tends to be more expensive than cross-platform development.
Cost and Time Estimation for Building an App
If you're considering developing a mobile app for your business, it's important to understand the cost and time associated with building an app. Depending on the complexity of your app, the development process can take anywhere from a few weeks to several months. And while there are many factors that contribute to the overall cost of developing an app, you can expect to spend anywhere from a few thousand dollars to over a million dollars.
When estimating the cost of developing an app, there are a number of factors that need to be considered, including:
The type of app you want to create: Is it a simple utility app or a more complex game or social media app?

The platforms you want to support: Do you need an iOS version and an Android version? Or will a single version suffice?

The features you want to include: What functionality do you need in your app? Do you need GPS tracking, push notifications, or integration with other services?

The design of your app: How complex does your app need to be? Do you need custom graphics or can you use existing templates?

The development team: Are you going to develop the app yourself or hire outside help? If hiring outside help, how much will that cost?
Choosing a Professional Developer or Agency
When it comes to choosing a professional developer or agency to create your mobile app, there are a few key points to keep in mind. First, you'll want to make sure that the company you choose has a strong track record of creating successful apps. Ask for samples of their work and speak with past clients to get a sense of their process and whether or not they're able to deliver on their promises.
It is also important to work with an experienced and reputable app development company like VisionX. They will be able to help you create an app that meets all of your business goals and objectives while also providing a great user experience.
It's also important to consider your budget when selecting a developer or agency. While you may be tempted to go with the cheapest option, keep in mind that quality mobile app development can be expensive. You'll want to balance your budget with the experience and expertise of the team you're hiring.
Make sure you have a clear understanding of what you want your app to achieve before beginning the development process. Working with a professional developer or agency will help bring your vision to life, but it's important that you have a clear idea of what you're hoping to accomplish beforehand. This will ensure that everyone is on the same page and that your final product meets your expectations.
Conclusion
We have discussed how mobile app development can help to boost your company's revenue, as well as the multiple benefits it brings such as increased customer engagement, higher ROI and longer customer lifetime value. Companies seeking to stay competitive in their industry should seriously consider investing in an effective mobile application strategy for success. With the right tools and strategies, this could be a great way to increase visibility and foster growth in your business.
Subscribe to Our Latest Newsletter
To Read Our Exclusive Content, Sign up Now.
$5/Monthly, $50/Yearly