Importance of Amazon Advertising for Ecommerce Business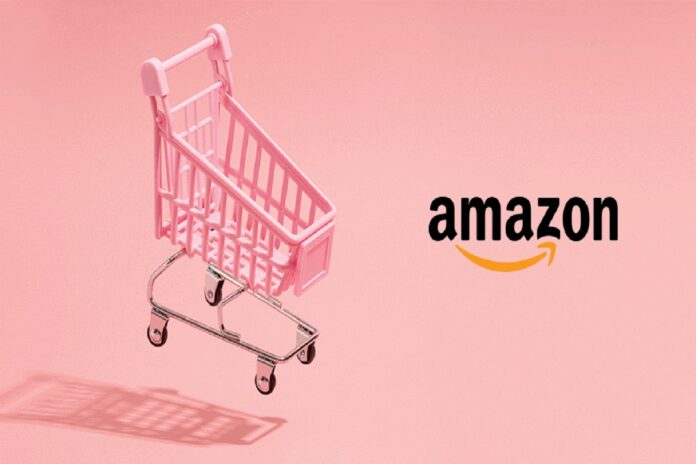 As an eCommerce business, it is important to consider Amazon advertising as part of your marketing mix. Amazon is the largest online marketplace in the world, and shoppers on Amazon are typically ready to buy. With Amazon advertising, you can target shoppers based on their search query, purchase history, and other factors. When done correctly, Amazon advertising can be highly effective in driving sales and growing your business.
As the world's largest eCommerce platform, Amazon receives millions of visitors each day. For businesses selling products online, advertising on Amazon is an effective way to reach a large audience of potential customers.
There are several reasons why advertising on Amazon is important for e-commerce businesses. First, advertising on Amazon puts your products in front of a huge number of people who are already interested in buying things online. This makes it more likely that they will see your ads and click on them, leading to more sales.
Second, advertising on Amazon allows you to target your ads specifically to the kinds of products that people are searching for. This ensures that your ads are relevant to their needs and interests, making them more likely to click on them.
The benefits of Advertising on Amazon
When thinking of advertising on Amazon or Amazon PPC, many small businesses may write it off as being too expensive. However, there are many benefits to advertising on Amazon that make it worth the investment, especially for businesses in the eCommerce space.
One of the biggest benefits of advertising on Amazon is that you have access to millions of potential customers. With over 310 million active users, if you can get your product in front of even a small percentage of those users, you're sure to see an increase in sales.
Another benefit is that you can target your ads specifically to people who are already interested in what you're selling. With Amazon's targeting options, you can show your ads to people who have recently viewed similar products or who have searched for keywords related to your product.
How to create an effective Amazon advertising campaign?
When creating an Amazon PPC campaign, there are a few key things to keep in mind in order to make it effective.  First, you need to decide what your goals are for the campaign. Are you looking to increase brand awareness? Drive traffic to your website? Sell a specific product? Once you know your goals, you can create ad campaigns that are more likely to achieve them.
Next, you need to choose the right keywords. Keywords are what allow your ads to be shown to relevant customers, so it's important to choose ones that are closely related to what you're selling. You can use Sellerapp's Amazon keyword research tool to find out which keywords are most popular among shoppers.
Finally, you need to create compelling ad copy that will grab shoppers' attention and persuade them to click through to your product listing or website.
The different types of Amazon ads
There are three types of Amazon ads: product display ads, sponsored products, and native shopping ads.
Product display ads are the most common type of Amazon ad. They are typically found on the right side of the search results page, above the fold. These ads feature a product image, price, and a brief description.
Sponsored products are similar to product display ads, but they are also featured on product detail pages. These ads feature an image of the product and a "sponsored" label.
Native shopping ads are less common than product display ads and sponsored products. These ads are found on Amazon's homepage and on category pages. They feature a carousel of images that link to product detail pages.
How can e-commerce business increase sales with Amazon advertising?
As the eCommerce landscape continues to evolve, businesses must find new ways to reach and engage with their target audiences. One way to do this is through Amazon advertising.
Amazon advertising offers eCommerce businesses a unique way to reach potential customers. By creating ads that target specific keywords, businesses can ensure that their products are seen by people who are already interested in what they have to offer.
In addition to increasing visibility, Amazon PPC can also help businesses increase sales. When done correctly, ads can lead directly to conversions, giving eCommerce businesses a powerful tool for driving growth.
By taking advantage of Amazon advertising, eCommerce businesses can reach more potential customers and increase sales. With a little time and effort, these ads can be a powerful tool for driving growth and expansion.
Conclusion
In conclusion, Amazon advertising is a powerful tool that eCommerce businesses can use to reach their target market. When used effectively, it can help businesses boost their sales and increase their brand awareness. To get the most out of Amazon advertising, businesses need to create ad campaigns that are relevant to their products and target audience. Additionally, they should track their ad campaigns regularly to ensure that they are achieving their desired results.
Author's Bio: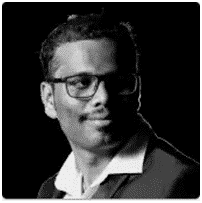 Arishekar N is the Senior Director of Marketing and Growth at SellerApp, an e-commerce data analytics solution. He is responsible for overseeing the development and implementation of marketing strategies, as well as increasing process efficiency by executing cutting-edge Search Engine Optimization strategies at SellerApp.
Arishekar has over 10 years of experience in marketing analytics and SEO. He has worked as a Digital Specialist for the tech giant IBM and most recently as the Senior Marketing Specialist for ZioTive Technologies where he enhanced their site structure by increasing website and mobile usability. Previously, he worked as a Senior SEO Analyst for Star Group where he was responsible for managing SEO Audits and analytics.
Subscribe to Our Latest Newsletter
To Read Our Exclusive Content, Sign up Now.
$5/Monthly, $50/Yearly