How to Promote Your Contest or Giveaway?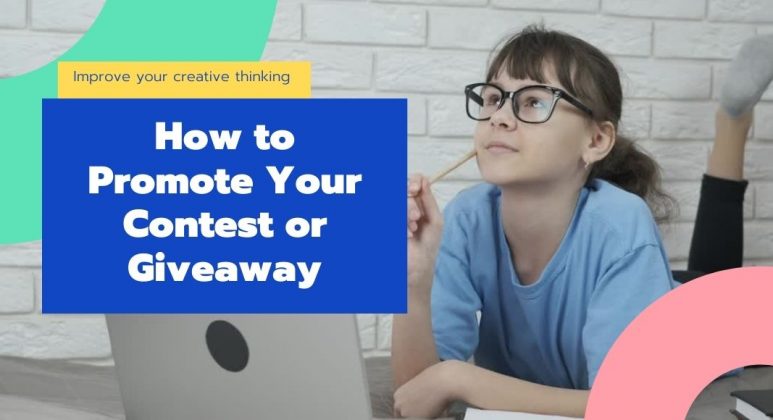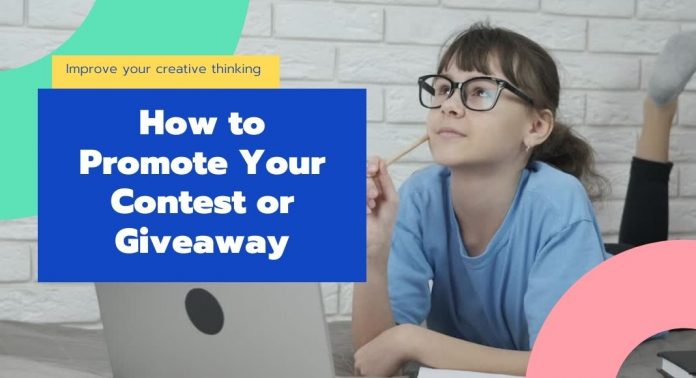 Want to increase the engagement? Consider introducing contests or giveaways. Contests are a great way to increase audience engagement and not just attention; you will also get a chance to interact with the people. Contests, along with giveaways, have emerged as an excellent tool for effective marketing, helping you generate leads, promote your business, and meet your sales targets.
Contests essentially create an aura of competitiveness amongst the target audience and engage participants in challenges or little games. The awards of these contest can help your business to retain a customer. Pushing out contests amongst your customer base is an essential tool for customer retention and will help grow customers. 
Giveaways, on the other hand, are an excellent approach to increase sales. Many big brands tempt people with giveaways, including expensive cars, gold, and other luxurious items to entice people to buy more of the business product. Giveaways prove fundamental at the launch of a new product. This ingenious marketing tool is also a great idea to give your customers a sense of importance and promote brand loyalty.
If you think you can launch the contest or a giveaway and the public will come rushing, you are wrong! As ingenious as your ideas may be for the contests or a giveaway, you will always need to promote your content. Also, Don't be mistaken that a single platform can give you a humungous number of new subscribers, email signups, or upsurge the sales. It would be best if you promoted them via various channels so that more people know about them.
Promoting a giveaway via proper means can give you a huge advantage and provide you what you are looking for to increase sales volume, reach out to new customers or potential customers, improve brand loyalty, and retain new customers. The number of channels to promote any contest or survey are numerous. Still, you need to choose one as per your business's capacity i-e a multinational company can promote their products via televised advertisement or newspaper ads, etc. however, a smaller firm will struggle in doing so.
The right approach is to promote giveaways to the target audience. An excellent literature review writing service will like to extend bonus discounts to university students rather than working-class people. Promotions done right will get the job done.
Design of the contest or Giveaway content
Designing holds the key to the success of the contest. Design your contest or giveaway, focusing on the audience. What do people like to see and how they want to see it. Use images, instructions, graphics, and engaging videos to incite the interest of your audience. Add a call of action in your design like visit our website for further info or ask the audience to challenge their friends and family to attempt contest.
The colors matter a lot. Keep the color scheme that compliments your website and design the content around it. Good design shall
Encourage users to click on the link.

Be visually attractive

Offer value to readers

Be comprehensive 

Deliver proper instructions on how to participate in contest or giveaway
Start Promotions before the contest or a giveaway
It  will completely alter the outcome of your giveaways. Ask your audience for their opinion, what will they love to have a prize in a contest or a giveaway. Gove them two or three options. Make them vote about what you are offering, and the winning vote shall proceed to be the actual giveaway or the award.
You essentially involve people in the marketing process, increasing engagement, and valuing public opinion. Most importantly, you're listening to people, and this will help you chart out future strategies. Add calls to action in this phase too. You can use Twitter, Instagram, and Facebook for such pools. Ask audience questions like if they would prefer preinstalled antivirus protection in their giveaway prize cellphone to gain more comments and start a conversation.
Use Social media to your advantage.
Today most of the youth are online and on one of many social media platforms. Promoting stuff on television or other means can be expensive and have fluctuating results as they don't offer many targeting options. On the other hand, social media platforms are cheap and offer many tools for optimizing promotional campaigns. You can target audience by age, gender, preferences, likes, and dislikes.
Social media campaigns often promise better organic reach and better conversions. You can ask people to like, share, comment, and tag friends in your contest or giveaway post.
Facebook is most useful for giveaways and landing traffic on our website via FB. Write a good post and add engaging graphic content urging users to visit your site. There you can ask the visitor to signup to enter a contest or giveaway etc. So, you will be generating leads and promoting your giveaway at the same time. Make posts in groups to increase reach.
Twitter can also aid in promoting contests and giveaways. Schedule tweets in a chronological manner urging Twitter users to know more about the contest. Use hashtags and try to trend the hashtag. 123essays strategically uses academic hashtags to promote brand awareness and the discounts on offer to early birds.
Instagram posts, however, are a great resource to create awareness and attract youth and promote posts in likely groups. For instance, promoting car giveaways in Australian car industry enthusiasts is an excellent option to consider to generate leads in Australia.
Write a detailed blog post. 
A blog post can do wonders for your promotions. Craft a well-versed blog for your contest or giveaways. Include all the essential information in the blog comprehensively. A good blog can tempt users to land on your website and take part or even make a purchase. 
Add the following info in your blog
The entry process for the contest

Contest description

Instructions to follow

The award of the contest

Time limit to enter

The selection process of the winner
Paid partnerships
Partnerships with leading influencers or companies can dramatically increase the content's reach and open doors to the new markets. An investment in this regard won't go to waste, and you will know the impact as soon as your campaign takes off.
Other tools to promote a giveaway are using a press release, using pop-ups and floaters on the website, google ads, and offline methods like handouts and brochures, etc.