How to Delete Your TikTok Videos in 2 Very Easy Methods [Image Guide]
Listen to the Podcast:
Is it time to start fresh on TikTok? Made a mistake while uploading a clip and want to delete it quickly? Are you worried about how to delete TikTok videos and clean up your account? Regardless of why you want to delete your clips from the social network, this post will help you: keep reading!
Leave no trace
There are many reasons why you might want to delete a TikTok video. Maybe the video didn't turn out right, the edit didn't sync up with the video, or the clip didn't have the expected impact. You may even want to delete your old content once you find a different style.
The good news is that it is not a complicated process. In two steps, you must keep reading to know how to delete a TikTok video.
How to delete TikTok videos?
Before you start, you should know that you can delete a video from the application at any time, from the same recording and editing screen or once you have published it.
But you have to keep in mind that it is an irreversible fact. And it is that although the process is easy, there is no way to recover the videos once they have been deleted. Do the following if you want to eliminate a particular clip or video.
Delete videos before posting
We often do not need to see how a specific video has turned out to know something is wrong. If we don't like it, we shouldn't wait to choose the cover, enter the text and publish it either: you can undo the path taken so that nothing is recorded.
1. When you see the video preview on the editing screen, click on the back arrow at the top.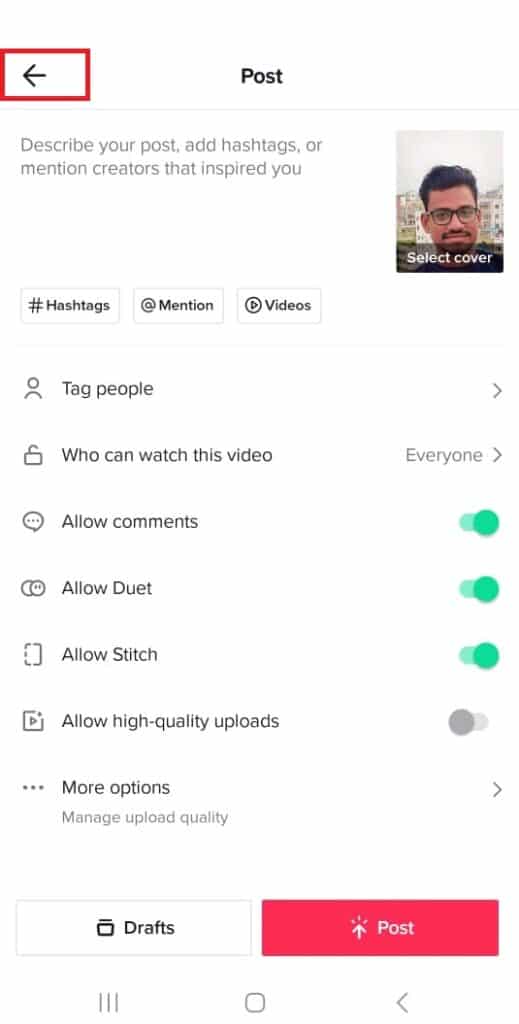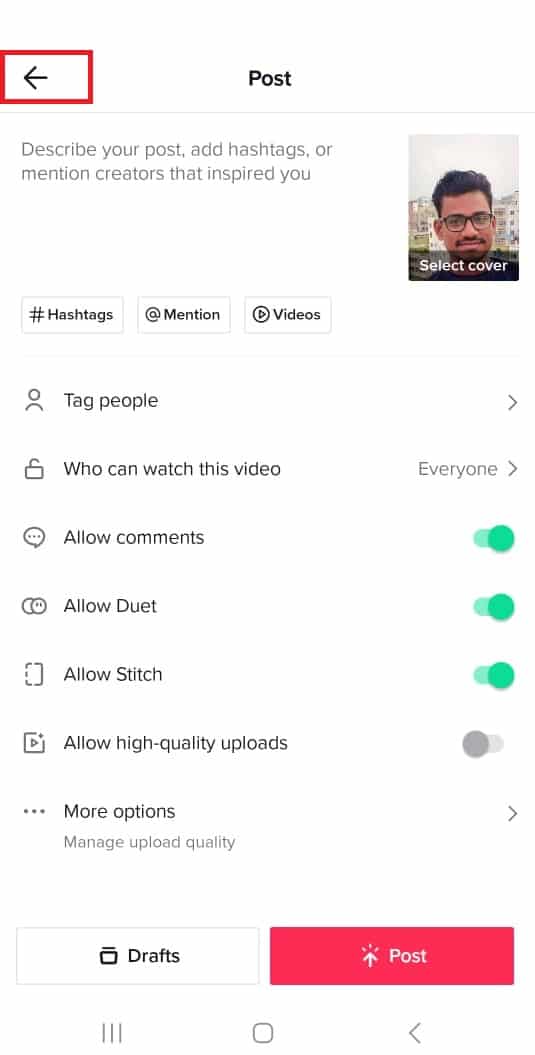 2. Keep going through the different screens until, at the top left, you see the icon of an X.
3. Click on it.
4. Select Start Over or Discard to remove the draft.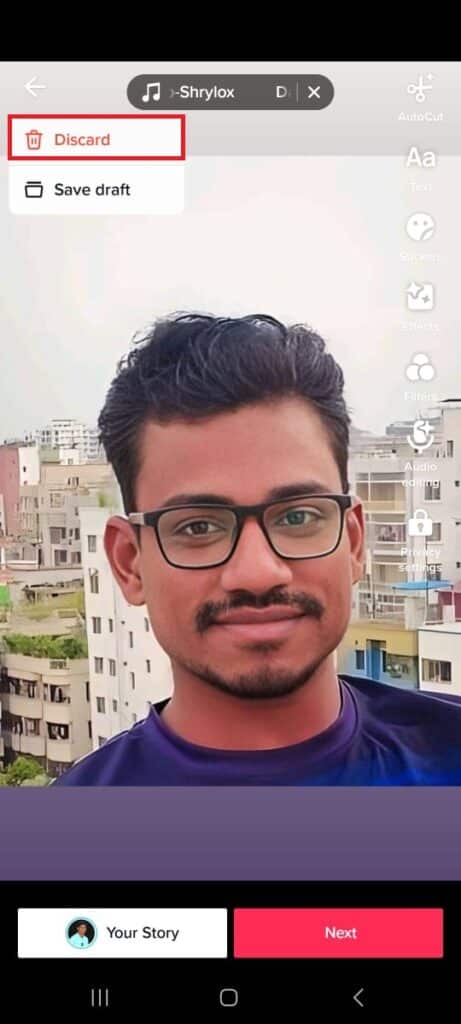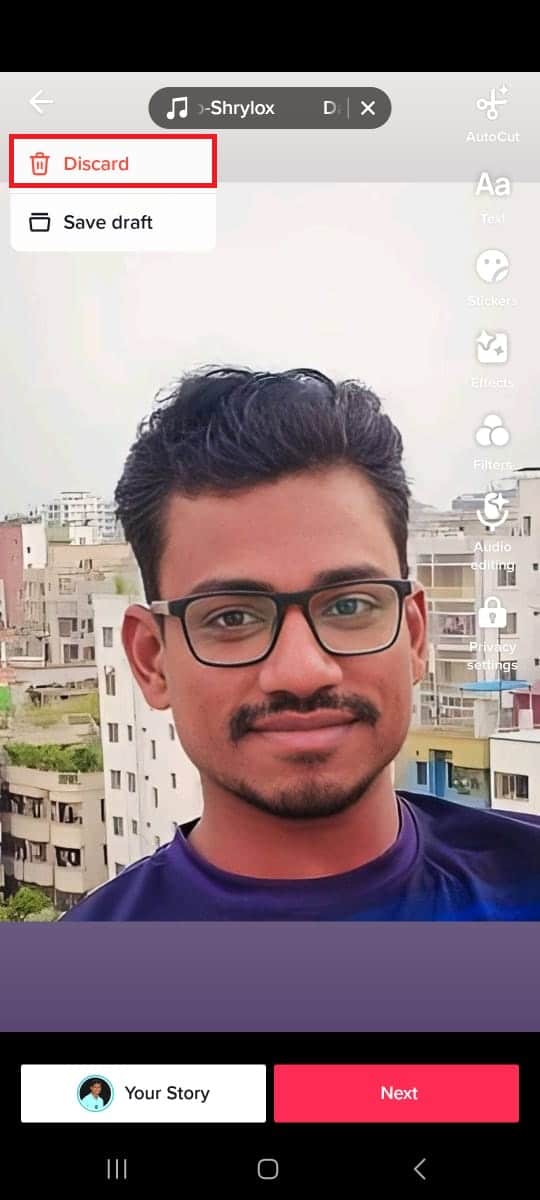 By doing this, you will return to the app's initial screen, and you will be able to continue watching the videos of your contacts or, if you want to start over, press the + button to start recording a clip.
Do you know which is the best time to post on TikTok? Read this helpful guide.
Delete already published videos
At first, you may be delighted with the video you have recorded, but after posting it, you realize that there is something wrong with it or there is something that you do not like so much, and you would prefer that no one else see it.
If you find yourself in this situation, you can delete the shared video from TikTok and repost it or forget it forever. All you have to do is the following:
Open the TikTok app.
2. Go to the Profile tab.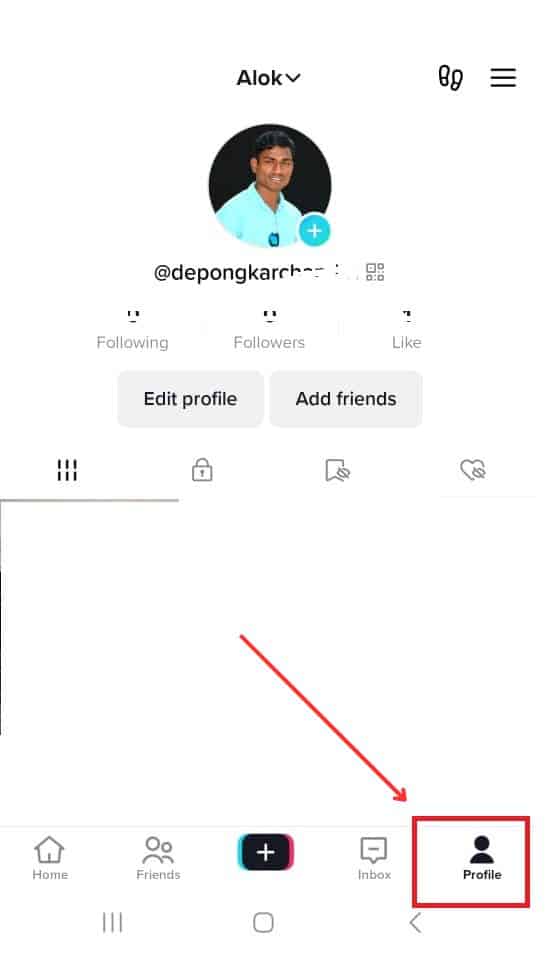 3. Locate the video you want to delete.
4. Tap the More button (three dots at the bottom right).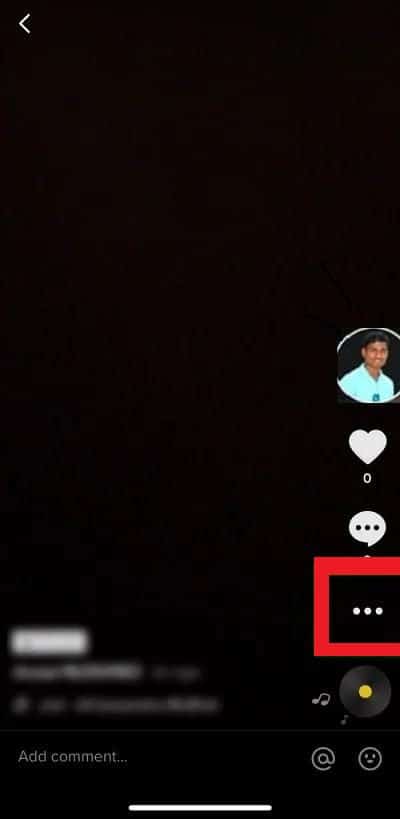 5. On the row of icons, swipe right.
6. Click on the Delete button.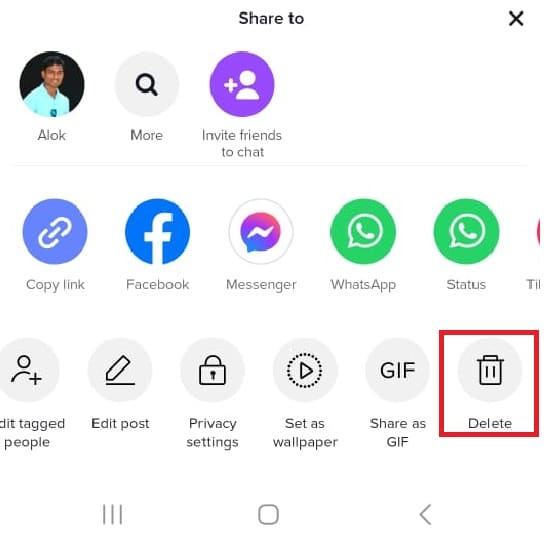 7. In the message that appears on the screen, click Confirm.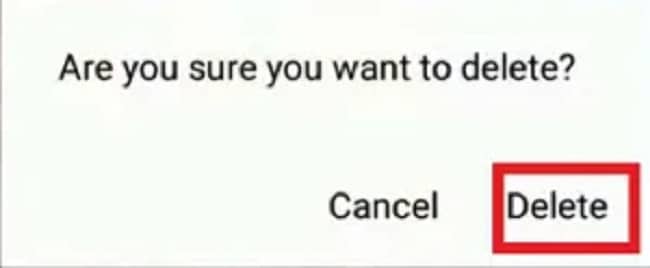 Important things to keep in mind
No matter how much you delete a TikTok video, if it is already published, it does not mean that it cannot leave a trace. It depends on whether your app settings allow other users to download your videos. If you have this option active, there isn't much you can do to prevent the video from ending up posted on the network by someone else.
TikTok marketing for beginners – A beneficial guide for beginners.
For this reason, it is vital that, for security reasons, you establish that no one can download your content from the application.
Open the TikTok app
Click on Profile in the lower right corner.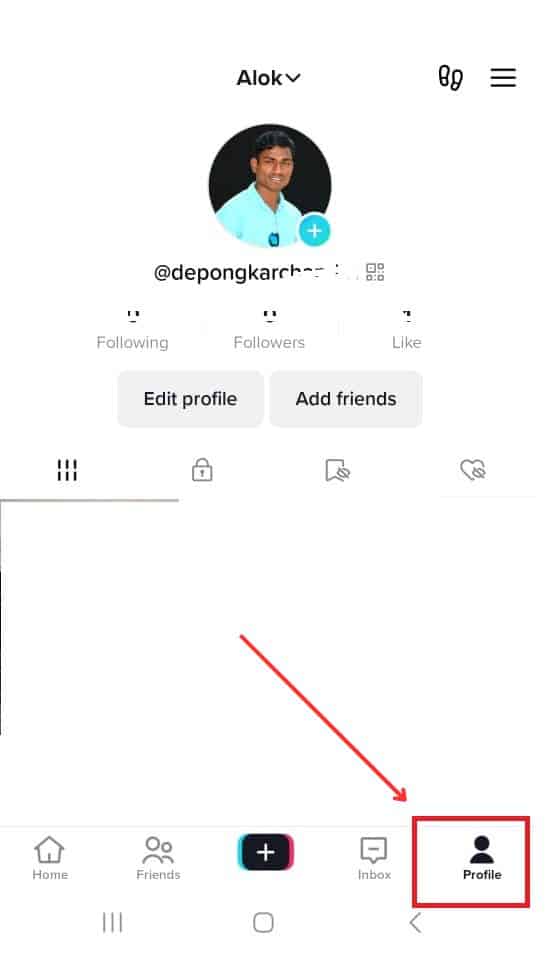 Click the three lines icon in the upper right corner to access your account settings.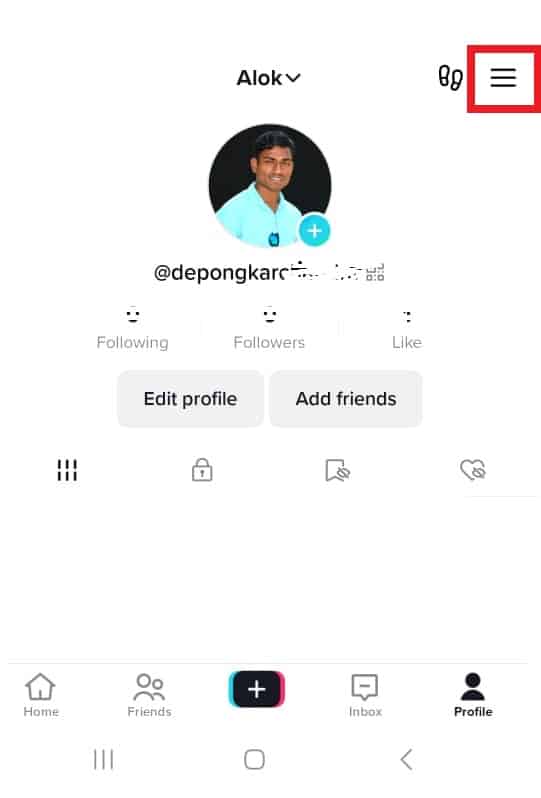 Enter the Settings and privacy menu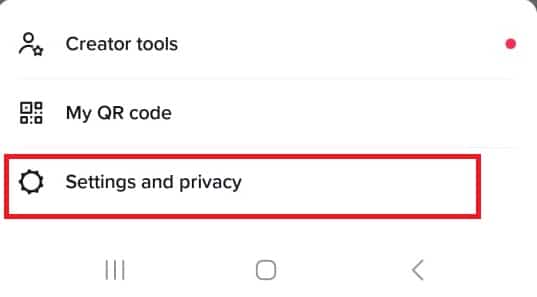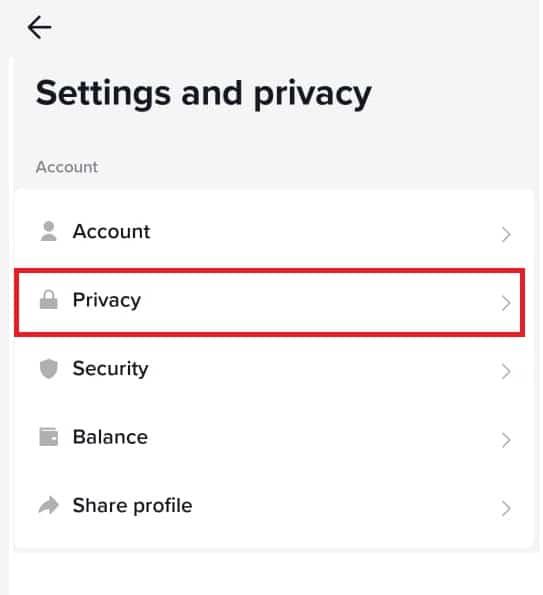 Select the Downloads option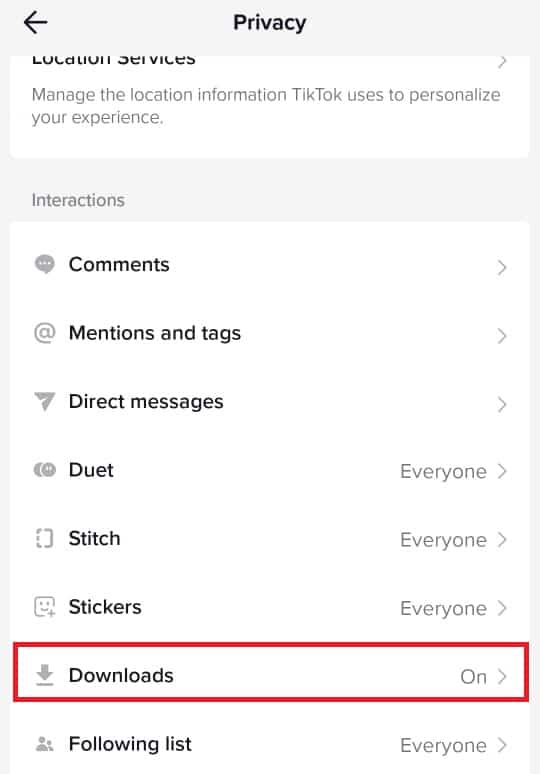 Disable the Download video option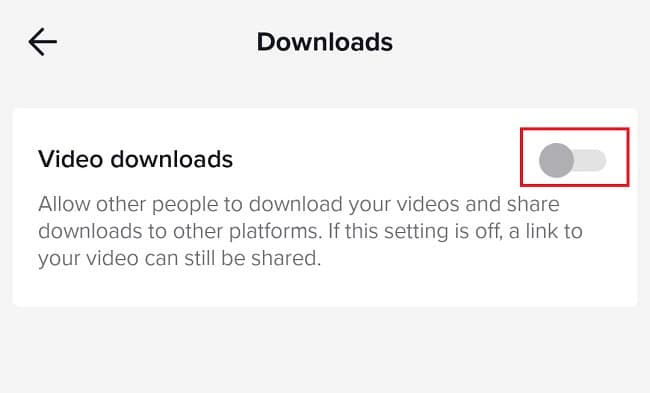 Making a mistake when uploading a video can be somewhat frustrating, especially if you dedicate yourself to creating content. Still, if you know how to react, everything will surely be a minor setback, and you can start from scratch.
Subscribe to Our Latest Newsletter
To Read Our Exclusive Content, Sign up Now.
$5/Monthly, $50/Yearly