Former Zimbabwe Captain Heath Streak Dies of Cancer at 49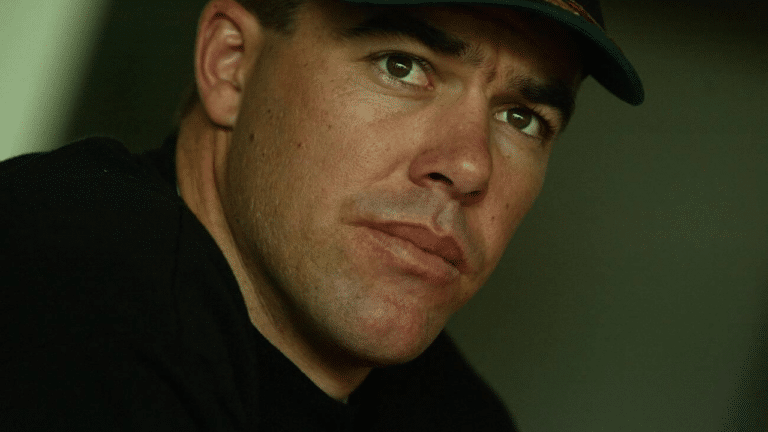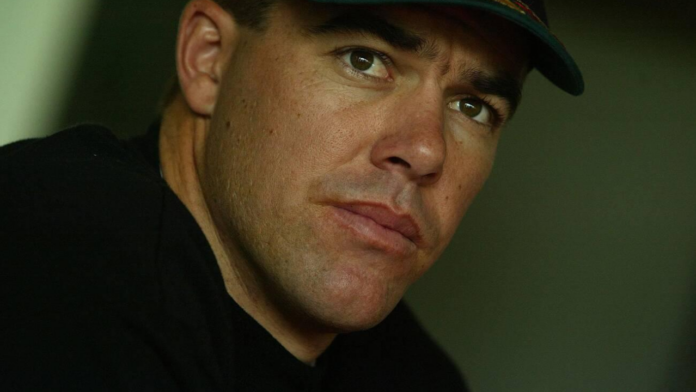 It has been a devastating day for the cricket community as Zimbabwe's former cricket captain, Heath Streak dies at 49. The legendary cricketer and only Zimbabwean to take more than 100 Test wickets had succumbed to colon and liver cancer in Johannesburg on Sunday night.
This blog post will explore his incredible contribution to Zimbabwean cricket, as well as the impact of his death on the game he loved so much. Join us in paying tribute to this man who left behind an unforgettable legacy in the world's greatest game – Cricket!
Content Highlights
Heath Streak was a legendary Zimbabwean cricketer, considered as one of the greatest all-rounders to have emerged from the nation.
He achieved notoriety for taking more than 100 test wickets and being an inspirational leader on and off the field.
News of his death at 49 due to colon and liver cancer has been met with tributes from fans, fellow cricketers, and admirers worldwide.
He had a lasting impact in transforming Zimbabwe cricket by raising its profile both locally and internationally through mentorship roles post-retirement.
Heath Streak's Cricket Career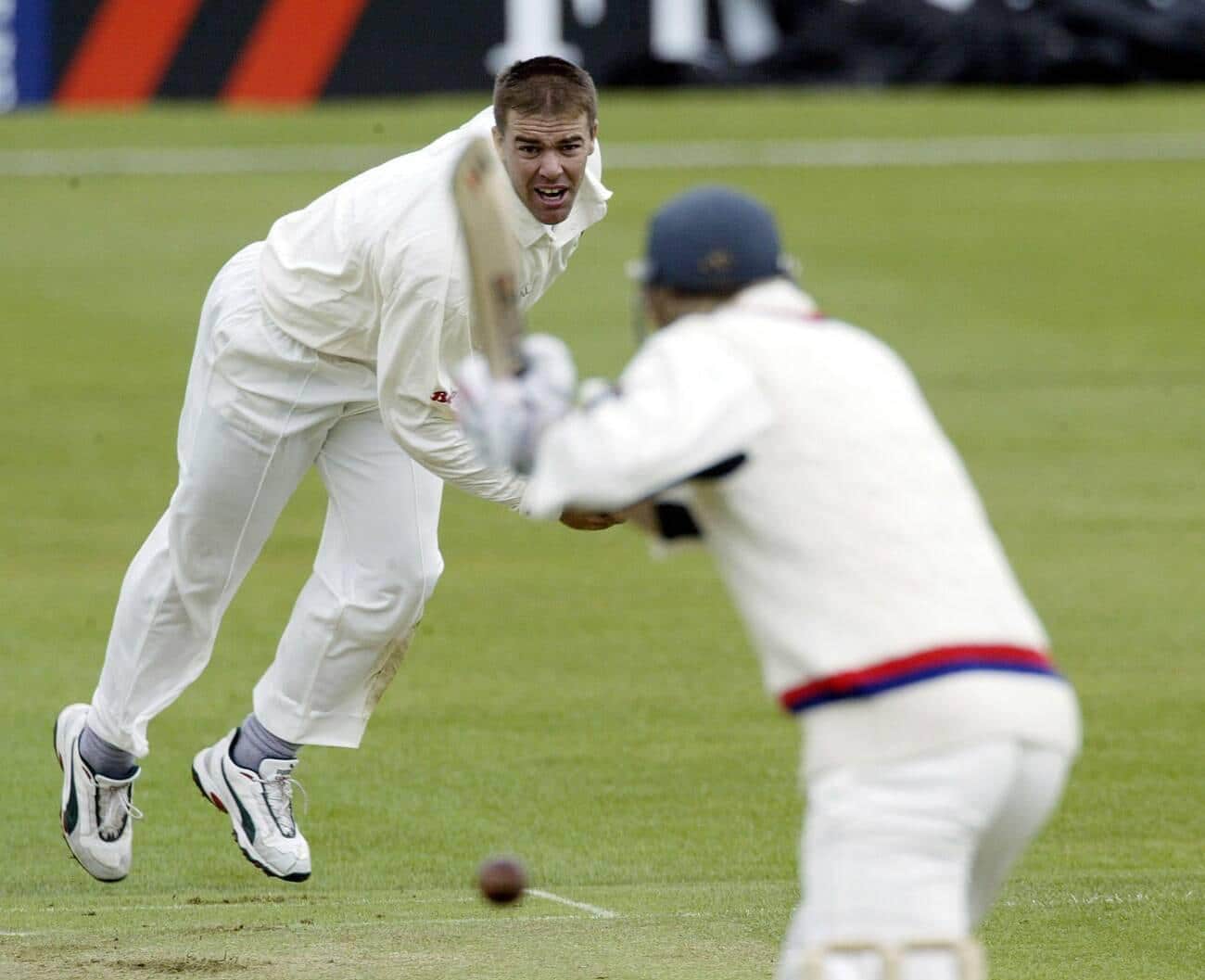 Heath Streak was a prominent figure of Zimbabwe cricket for over two decades, and served as the captain of the team between 2001-2004.
| Matches | Runs | 100s | 50s | Highest Score | Average | Wickets | Best Bowling | Average |
| --- | --- | --- | --- | --- | --- | --- | --- | --- |
| 189 | 2943 | 0 | 13 | 79* | 28.30 | 239 | 5/32 | 29.80 |
Table: Heath Streak ODI Career Records
| Matches | Runs | 100s | 50s | Highest Score | Average | Wickets | Best Bowling | Average |
| --- | --- | --- | --- | --- | --- | --- | --- | --- |
| 65 | 1990 | 1 | 11 | 127* | 22.40 | 216 | 6/73 | 28.1 |
Table: Heath Streak test Career Records
Former Zimbabwe cricket captain
Heath Streak was a legendary Zimbabwean cricketer, who was considered one of the greatest all-rounders to come out of Zimbabwe. He played a key role in Zimbabwe cricket during its most successful period in the late 1990s and early 2000s.
Heath Streak had remarkable skills as a fast bowler, and also served as captain of the national side – making him an admired figure across both cricketing communities at home and abroad.
As well as his international career success, he achieved notoriety for consistent domestic performances including taking over 100 test wickets while playing for Zimbabwe. He is undoubtedly one of the country's most influential players having helped raise the profile of Zimababwe Cricket and spur on future generations with unmatched leadership qualities both on and off the pitch.
Key member of competitive Zimbabwe teams in the late 1990s and early 2000s
Heath Streak was well-known for being a key member of the competitive Zimbabwe teams in the late 1990s and early 2000s. He played an important role in raising the profile of Zimbabwe cricket, both as a player and as a captain.
His dominance with both bat and ball enabled him to be considered one of the best fast bowlers to ever emerge from this country. As Captain, he stood out for his leadership skills on field and guided his side as they gave some difficult competition to their counterparts from bigger nations with each international engagement.
He became known for his brilliant display at ICC Cricket World Cup in 2003 where he took 16 wickets in just 7 matches which led his team through till super sixes stage before finally going out after losing three consecutive matches by narrow margins.
Related Read: Highest Paid Cricketers in the World
Only Zimbabwe cricket player to have taken more than 100 test wickets
Heath Streak was a legendary cricketer who made an everlasting impact on the history of Zimbabwe cricket. He became the go-to man for his nation's bowling needs in Test matches, and to this day is still remembered as the sole Zimbabwean player to have ever achieved more than 100 wickets in such matches.
A formidable bowler, Streak managed an impressive 216 wickets throughout his career, with key figures amounting over twenty wickets on two occasions during important series': 30 against Pakistan across three Tests and 28 against Sri Lanka from four match-ups.
His skill raised him above many other modern Zimbabwe bowlers, becoming one of their most celebrated national champions; a title that still stands today despite having ended his international work back in 2007.
Announcement of Heath Streak's Death
News of Heath's death was confirmed by his wife Nadine through a social media post on May 15th 2021, revealing that the Zimbabwe cricket captain had succumbed to colon and liver cancer.
Heath Streak Dies at 49
Heath Streak, the legendary Zimbabwe cricket captain and sports icon, tragically passed away at the age of 49. His family confirmed his passing through social media after a long battle with colon and liver cancer.
Tributes have been pouring in for Heath from around the world as his career had tremendous impact on Zimbabwe cricket and changed its course significantly. He joined the national team in 1993 and went onto become one of their most successful captains ever that led two series wins against Pakistan side in 1998-99 season along with winning numerous ICC awards.
The news of his death has left many cricketers including players from all around the globe deeply saddened while remembering him as an inspirational leader.
Heath Streak's death was confirmed by his wife, Nadine, through social media. After a false report about the Zimbabwe cricket great's passing was circulated earlier, Nadine used her official Twitter account to share that he had passed away at the age of 49 due to colon and liver cancer.
Social media provided an effective platform for his widow to communicate such news quickly and efficiently – something which could not have been done in other mediums. The swiftness of the announcement on social media ensured that only verified information about Heath Streak's death spread around civic world rapidly among fans of the game.
Health Streak's passing has highlighted just how powerful digital platforms can be in communicating messages worldwide with one click or post – helping spread awareness as well as providing solace during times of sorrow.
Cause of death: colon and liver cancer
Heath Streak sadly passed away at the age of 49 due to colon and liver cancer. Colon and liver cancer are both types of gastrointestinal cancers that can spread quickly, making them difficult to treat.
Initially, symptoms may be hard to detect as they often mimic other health issues like fatigue or abdominal bloating, but if a diagnosis is made early on it is possible for treatments such as chemotherapy or surgery help slow or stop progression of the cancer cells.
Unfortunately, common treatments aren't always successful in cases where metastasis (the spread of harmful cells) has already occurred so doctors focus heavily on providing palliative care if further treatment doesn't appear viable.
Tributes to Heath Streak
Following the news of his death, the cricket community has expressed deep sadness and admiration for Heath Streak – read on to discover the impactful legacy he leaves behind.
Reaction from the cricket community
The tragic news of Heath Streak's passing has been met with an outpouring of tributes and condolences from fans, fellow cricketers, and admirers worldwide. As the former captain of Zimbabwe cricket, he was a key member of the competitive teams in the late 1990s and early 2000s – as well as the only Zimbabwe player to have taken more than 100 test wickets.
Acknowledging his place in transforming Zimbabwean cricket, colleagues expressed their shock and sorrow at losing such an iconic figure within their community. Streak's legacy lives on through his mentorship roles post-retirement; raising awareness for colon cancer towards the end of his life helped encourage many others to receive necessary checkups earlier or access support when they needed it.
He will be remembered fondly by all those who benefitted from what he contributed both on and off the pitch.
Impact and legacy of his cricket career
Heath Streak is considered one of the greatest cricketers Zimbabwe has ever produced. The former captain and key member of competitive Zimbabwe teams that competed against larger cricketing nations in the late 1990s and early 2000s, Streak was renowned for his skills as a fast bowler as well as being a capable batsman.
In addition to becoming only Zimbabwe cricketer to have taken more than 100 test wickets, he made enormous contributions to raising the profile of cricket in his homeland. His inspirational leadership and dedication left an enduring legacy throughout world cricket with many other players taking inspiration from him during his illustrious career.
He further cemented himself in history after retiring when taking on mentorship roles within the game, allowing future generations of emerging players access to valuable knowledge that enabled them to excel even further at this great sport.
Heath Streak's Contributions to Zimbabwe Cricket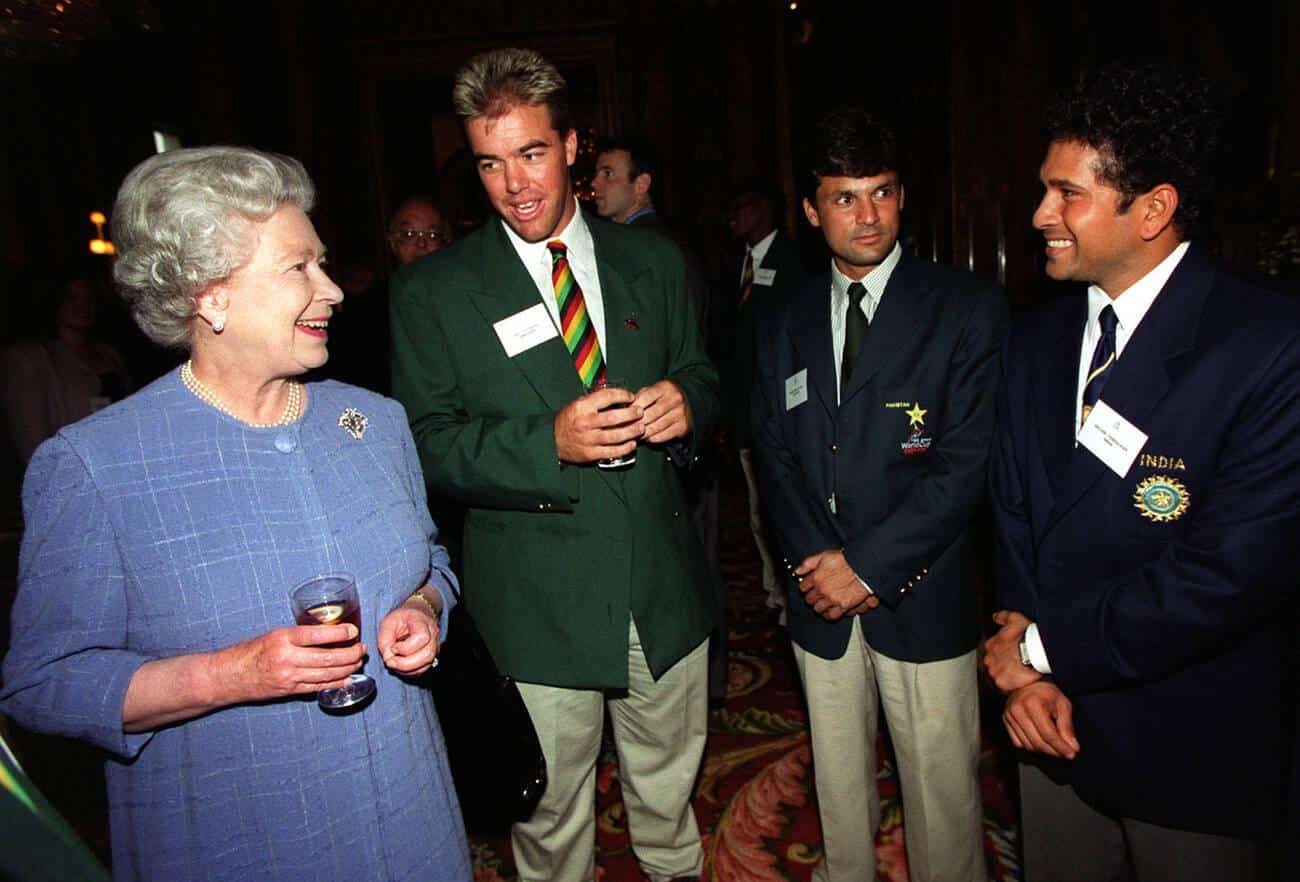 Heath Streak has been a keystone to Zimbabwe cricketing history, using his impressive career as an all-rounder and captain to inspire those around him. Read on to learn more about his legacy!
Role in raising the profile of Zimbabwe cricket
Heath Streak was instrumental in raising the profile of Zimbabwe cricket. As former captain of the national cricket team, he led many successful campaigns and made great strides towards putting Zimbabwe on the international map, especially during his decade-long tenure from 1991 to 2001.
His successes included leading a strong tournament run at the 1999 World Cup and scoring an impressive century against India in 2001—both feats being significant milestones for Zimbabwean cricket at that time.
Streak's ability as a leader both captained and coached teams to higher levels of performance gained him acclaim from his peers. After retiring as a player, Heath continued to serve as a valued mentor and coach providing wise counsel to upcoming stars who looked up to him with admiration.
Mentorship and coaching roles after retiring as a player
Heath Streak's legacy to not only Zimbabwean cricket but world cricket is his commitment to giving back. After retiring from his playing career, Streak moved into coaching and mentoring roles where he was contracted by Zimbabwe Cricket (ZC) as the bowling coach for the national team.
His focus extended beyond this position and he contributed in a wide range of activities in motivating young cricketers across all levels – Nurturing talent with experiential understanding; Teaching positional skills while emphasizing tactical discipline; Developing confidence through interaction with aspirants; Improving physical fitness without fatigue.
These initiatives were vital in raising the profile of Zimbabwean cricket both locally and internationally, especially among amateur players. As fans pay tribute to Streak, they remember his enduring contribution at all stages of development within the game which has profoundly impacted many lives on or off field for generations to come.
Personal Life and Achievements
Heath Streak enjoyed a very successful career not only as one of the greatest cricket players in Zimbabwean history, but also as a loving husband and caring mentor, inspiring many to reach for their dreams.
Get to know more about this amazing man by reading on!
Family and personal background
Heath Streak was born on the 25th of August 1971 in Salisbury, now known as Harare. His father—Raymond Streak—was also a renowned cricketer who represented Rhodesia at first-class level and went on to play Test cricket for Zimbabwe after independence.
He excelled academically and received a scholarship to attend Falcons Secondary School where he showed his prowess in life outside of cricket by playing rugby, hockey, water polo, squash, and swimming.
After graduating with outstanding grades in 1994 from Falcon College, Heath pursued a degree in finance and accounting at University of Zimbabwe before taking up professional cricket full-time.
In addition to this success on the pitch,Streak started up several businesses which included investment advise practicesin South Africa while living there post retirement back in 2016 as well as earlier attempts during his active years.
His great aunt Adele Kingham Simpson represented New Zealand Women's Cricket Team from 1935 till 1948 winning many tournaments including an Australia Touring side scorer role when she scored 100 runs off 142 balls against Australian women XI , 1951 – 1952 season setting up her label among very few independent female player tested out those days.
Notable achievements and records
Heath Streak enjoyed a successful cricket career, making a number of records and significant accomplishments. He holds the record for most test wickets taken by a Zimbabwe player with 216, and is also one of only two players to have taken five-wicket hauls in each innings of a Test match. In addition to his test successes he scored over 2000 runs in ODIs at an average of 24.
His leadership skills were also commendable as he captained Zimbabwe in 15 Tests and 38 ODIs between 2001-2005. Streak was named one of the Wisden Cricketers of the Year 2002 which is considered one of cricket's highest honors.
Finally, his campaigning was recognized when he won Cricket World Magazine's Personality Of The Year 2003 award for both Nations (Single Innings/ODI) for helping raise standards in international cricket through compelling performances on field personally & inspiring teammates contributions off field that year
Heath Streak's Battle with Cancer
An inspiring story of courage and strength, Heath Streak's battle with cancer has left a lasting legacy that can serve to inspire all who read his story.
Treatment and journey with colon and liver cancer
Heath Streak was diagnosed with colon and liver cancer in the summer of 2020. In a bid to fight his cancer, he sought professional medical help from oncologists who prescribed chemotherapy, radiation therapy and conventional surgery to treat both tumours.
Unfortunately for Heath, the treatments had no curative effect as they quickly metastasized resulting in palliative care comprising pain management remedies being administered. Despite being painfully aware of the grim prognosis that accompanied this form of aggressive treatment, Heath remained optimistic throughout and continued to battle against terminal illness until his death few months later due to complications related to colon and liver cancer.
Although it was a harrowing battle, The cricket community celebrated him courageously facing such odds by creating awareness around colon and liver cancer which provided invaluable support for people affected by these conditions all over Zimbabwe.
Awareness and impact on the cricket community
The cricket community rallied together in the face of adversity when Heath Streak's battle with colon and liver cancer was revealed. The outpour of love and support for the Zimbabwean cricketer inspired a newfound level of awareness about cancer, its devastating effects, and the need to prevent it whenever possible.
Streak himself became an example to his fellow players as he shared his experience while going through chemotherapy treatments. His bravery sparked conversations about health issues among those affiliated with cricket worldwide that led to further fundraising efforts by associations like Crowdfunder in order to contribute funds towards medical costs associated with Streaks battle against cancer.
These initiatives present not only hope but possibilities as well; raising greater awareness amongs communities and within sporting circles on disease prevention practices – encouraging more people to participate actively in seeking treatment if they are suffering any form illnesses or diseases related or not related to cancer.
Frequently Asked Questions (FAQs)
We have answered some commonly asked questions about the related topics. Check below.
1. Who was Heath Streak?
Heath Streak was a Zimbabwean cricketer, who achieved numerous successes as the national team captain and also served as head coach of Zimbabwe in 2018. He passed away on March 4th 2021 at the age of 49.
2. What awards did he receive during his career?
An accomplished player, Heath Streak won several awards for his performances over the years including: Player of the Tournament at ICC World Cup 1999, Wisden Cricketer of the Year 2002 and Top 10 Most Marketable Sports Personalities 2003 (African Union).
3. How popular was he in Zimbabwe?
Heath Streak had become an icon to cricket fans all across Zimbabwe due to his remarkable performances that brought international brands into their homes & villages throughout Africa, transcending sports boundaries and serving as a unifying force for many people in fiscal times needing hope most desperately.
4. What tributes have been paid to him since his death?
Since news broke about hte passing of Heath Streak, tributes from around the world have flooded social media platform with heart-warming messages from friends, family members & former teammates hailing him as one 'true legend'; Hisoic milestone achievements align with South African legends like Gary Kirsten or Shaun Pollock; He will always Stand out!