Where to Start When Learning Coding: The First Steps?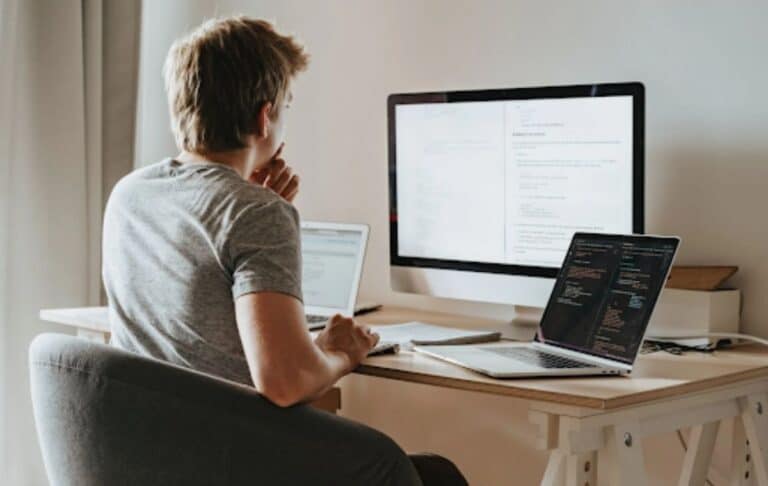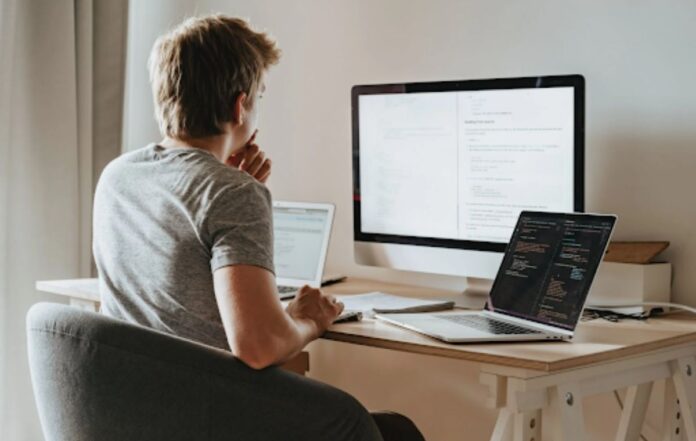 Programming is one of the most popular areas of work today. A lot of people want to start coding or to change their specialization to it. Yet, if you have never tried coding, it can seem complicated. Programming needs you to understand how computers work and learn programming languages. Choosing the languages is difficult. So, you may wonder where to start learning to code.
1. Learn how computers work
Before you start coding, you should understand the basics of programming. You should learn where you can apply your knowledge, and why it is needed. So, the first thing you should do is study how the internet and electronic machines work. You should learn the information technology basics and what languages are present today.
2. Learn HTML/CSS
Any person who wants to become a programmer should know the basic programming languages. HTML and CSS are the languages applied within any other code. After you learn them, you can create front-end projects. You will also understand how coding works. So, it will be easier for you to get started with learning to code later.
3. Learn Javascript
Javascript is a programming language that allows for launching HTML and CSS websites. It is responsible for all the processes on your website and its connection to the database. Javascript has a syntax similar to other process languages. So, if you learn it, you will easily study any other language. You can also start working using only this language.
4. Take coding courses
After you learn the basics, you can try studying with a teacher. For example, you can pay a tutor or buy coding courses. You can also apply to a programming college to get a degree in this field. In college or on courses, you will get a lot of tasks to write your code. You will also get a certificate that is good when you start working.
5. Learn a specific programming language
To become a professional, it is better to learn a specific language you are better in. This will be the programming language of your specialization. You will know it the best, and work in this field in the future. You should pay the biggest attention to this coding language, and spend more time on it.
6. Start an internship
There are a lot of opportunities for training for programmers. An internship is a way to get both knowledge and professional experience at the same time. This means that you will work in a company and do projects for them. The mentors will teach you how to code and give you feedback. Yet, in most cases, you will not be paid for such work until you have finished the training.
7. Try to work in coding
After you have learned a programming language, you can start working. First, you can take freelance projects. They are also considered as your job experience. Another option is to apply for a Junior position. If you have enough skills, you can start working without previous experience. You only need to successfully pass the application task and show your knowledge. 
Services that Write Code for Me
When you start learning coding as a student, you get a lot of homework. Sometimes, it can be difficult to figure it out without proper skills. In college, it is especially important to meet deadlines for your tasks. So, some of you may think: "Who can write my code for me?" To help you with programming, there are lots of online services today. You can pay someone to code for you, for example, in AssignCode.com. Such companies can help you with coding a program or app if you have your time is limited. They will help you to get a high mark and explain the answers.
Websites that Can Help Write My Code
If you want to study coding yourself, you can use helpful websites. Let's look at the most popular coding help websites:
1. Codecademy
Codeacademy has a wide range of resources for studying different programming languages. Here, you will find helpful guidelines and a lot of exercises. The website is great both for beginners and professional programmers. As a beginner, you can learn HTML and CSS, and do a lot of useful assignments.
2. Udemy
Udemy is a platform that offers paid courses in coding and other subjects. The course will allow you to learn coding from the very beginning. What is more, you can use regular discounts here.
3. Pluralsight
The website is another helpful platform for learning how to code. The platform offers several learning directions based on the skill you want to learn. When you follow the state schedule, you have the right learning program. So, you can learn coding step-by-step, which is more effective.
4. LinkedIn Learning
This platform offers a wide range of programming courses. For example, here you can learn how to start studying front-end development. You will also be able to improve or get data analysis knowledge. There are two other directions, which include full-stack development, and app development.
5. Team Treehouse
This project has multiple directions for students. First, you can start learning from-end development. It includes such languages as HTML, CSS, and Javascript. Then, you can learn back-end development including PHP, Python, and other languages. The other directions include app development on different devices and data analysis learning.
Can You Pay Someone to Code for You?
Sometimes, you can get stuck with your programming homework. In this case, you can pay someone to code for you, for example, AssignCode.com. Can this company write my program for me? The platform has experienced programmers to write code for me. They have a degree in this field and understand programming languages well. They can write code for me fast and do my code for me in an easy-to-understand syntax. So, if you are asking "Can I hire someone to write code for me?", you can address AssignCode.com. You will get a high mark and get clear explanations on the task.