Father of Editorialge's Founder, CEO and Editor-in-Chief Passes Away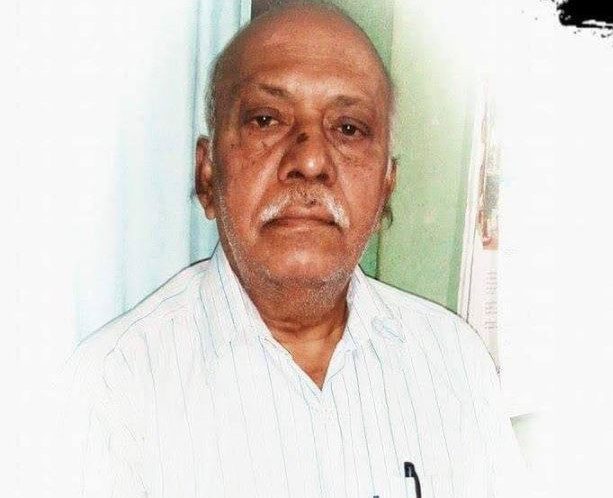 Jayanta Kumar Kundu, father of Editorialge Founder, Chief Executive Officer, and Editor-in-Chief Sukanta Kundu Parthib, has died. He was 76.
Jayanta breathed his last at 5:20pm on Sunday while undergoing treatment at AMZ Hospital in Dhaka, said a press release.
He was receiving treatment at Intensive Care Unit (ICU) under the observation of Prominent Professor of Medicine Dr. Ahmedul Kabir and Internal Medicine Specialist Dr. Mohammad Sayem at the private hospital. However, Dr. Sayem tried his best in giving treatment to Jayanta. 
Jayanta, who was a prominent person, was cremated at Dupchanchia's Mahashashan Kalibari in the afternoon on Monday.
Jayanta Kundu was a retired headmaster and former general secretary of Bangladesh Primary Teachers' Association in Dupchanchia upazila. He was also former vice-president of Bogura district unit of the association. He obtained his graduate degree from University of Rajshahi in 1967.
He had been suffering from various diseases due to old age for a long time. He took part as an organiser of Bangladesh's Liberation War in 1971, he never claim to be a freedom fighter since he did not receive any certificate as freedom fighter. He was also involved in communist politics from his student life.
He was survived by two sons, two daughters-in-law, grandsons, granddaughters, many admirers and students.
Teams and their families of Editorialge, Articleify, and Tech Idea expressed deep shock and sorrow and condolences at the death of the prominent person.
President of Bogura District unit of Bangladesh Primary Teachers' Association Zulfiqar Ali, former president Samir Uddin, President of Dupchanchia upazila Belal Hossain, President of Dupchanchia Upazila Retired Teachers Welfare Association President Makhsedul Alam, former upazila Chairman Kalyan Prasad Poddar, former Municipality mayor Md. Belal Hossain, Awami League President Aminur Rahman, General Secretary Emdadul Haque, prominent businessman Dwijendranath Basak Montu, and Professor Pijush Chowdhury were among others who expressed deep condolences on his death.