Elon Musk Discusses His Childhood and Growing Up with Asperger's Syndrome
Elon Musk is the world's richest person. We know very little about the man behind Tesla and SpaceX, even though we admire his genius.
Elon Musk can be found everywhere. Because of his omnipresence, we frequently get the impression that we know him.
In recent weeks, no other person has garnered as much attention as Elon Musk, the CEO of electric vehicle manufacturer Tesla (TSLA).
Musk has nearly eclipsed Western diplomacy since Russia's invasion of Ukraine on February 24. He agreed to send Starlink satellite internet connection terminals manufactured by his aerospace company SpaceX to Ukraine in order to prevent Russia from winning the communication war.
He then proposed a fratricidal duel with Russian President Vladimir Putin to end the war.
A Dissatisfied and Lonely Childhood
Musk opened Tesla factories near Berlin, Germany, and Austin, Texas, a few weeks later. At this latest event, billed as the world's largest party, he reiterated his promise to make all Tesla vehicles self-driving by the end of 2022.
Such news would have sufficed for more than one person, but we have to believe that Musk is not one of them. The serial entrepreneur immediately announced that he had purchased 9.1 percent of the microblogging website Twitter, which he used to build the Musk brand. There, he has more than 82 million followers, which is nearly the population of Germany.
But, as he is the only one who knows the secret, the billionaire made a $43 billion bid to take control of Twitter. Since then, a fierce battle has erupted between Musk and the board of directors, which does not appear to be willing to help.
As a result, Musk is everywhere. The man, on the other hand, remains a mystery. In a recent Ted Talk interview, the businessman attempted to clear up some of the mystery.
He claimed that he had an unhappy and lonely childhood and that he spent much of his time reading rather than playing with other children his age.
"To be honest, I did not have a happy childhood," Musk told Ted Talk host Chris Anderson. "It was a little rough."
"However, I read a lot of books. I've read a lot of books. I gradually learned more from the books I was reading and the movies I was watching. It took me a while to understand things that most people understand intuitively."
According to the 50-year-old billionaire, he did not master social codes. For example, he didn't understand social cues. Musk explained that this was due to his Asperger's Syndrome.
Musk Found Solace in Books and Computer Programming
"Everyone's experience will be unique, but I believe the social cues were not intuitive for me. I was just a bookworm who didn't understand these "Musk, the father of seven children, six of whom are boys, also shared his story.
"Others may intuitively understand what is meant by something, I suppose. I just had a tendency to take things very literally, believing that the words spoken were exactly what they meant. But that turned out to be incorrect because they aren't simply saying what they mean. There are a variety of other things that are intended. It took me a while to realize this."
Asperger Syndrome is a type of autism that does not include intellectual disability or language delay. According to scientists, those who have it typically struggle in relationships and interactions with others. They have difficulty recognizing and comprehending other people's emotions, whether through facial expressions, tone of voice, jokes, irony, or specific gestures. As opposed to the majority of people, who understand this intuitively, Aspergers must learn it. As a result, they find it difficult to form friendly or romantic bonds.
He turned to the inner world after failing to understand the outside world. He discovered this world, particularly in computing.
"I found it rewarding to spend all night alone programming computers. Most people, I believe, do not enjoy typing strange symbols into a computer by themselves all night "The tech magnate recalled. "They don't think it's fun, but I thought it was. It was fantastic. I used to program all night by myself and it was a lot of fun. But I don't think that's normal."
Elon Musk was born in Pretoria, South Africa, on June 28, 1971, to a South African father and a Canadian mother. 
He demonstrated an early aptitude for information technology and entrepreneurship. He created a video game at the age of 12 and sold it to a computer magazine. He left South Africa in 1988, after obtaining a Canadian passport, to avoid supporting apartheid through compulsory military service and to pursue economic opportunities in the United States.
Elon Musk's Search for the Truth
He began his education at Queen's University in Kingston, Ontario, and transferred to the University of Pennsylvania in 1992, where he earned a bachelor's degree in physics and economics in 1995. At the age of 24, he enrolled in a physics Ph.D. program at Stanford but dropped out after only two days because he believed the internet had far greater potential to change society than physics research.
"I was absolutely obsessed with truth, just obsessed with truth," Musk explained. "Because of my obsession with truth, I studied physics, which attempts to understand the truth of the universe. Physics is simply the study of what are the universe's provable truths and truths with predictive power."
He also added:
"Physics was a very natural thing for me to study," the tycoon added. "Understanding the nature of the universe was intrinsically interesting, and then understanding computer science or information theory was also interesting. Some argue that information theory operates at a more fundamental level than even physics. Physics and information are two subjects that I am very interested in."
This quest for the truth, which began early in his life, threw him into depression.
"I used to be quite depressed about the meaning of life when I was a young adolescent. I was reading religious texts and philosophy books to try to understand the meaning of life. I got into German philosophers, which is definitely not a good idea if you're a young teenager, as they're a little dark, and much better read as an adult "Musk, who was visibly moved, recalled.
He famously read "The Hitchhiker's Guide to the Galaxy," a comedy science-fiction franchise created by Douglas Adams that tells the story of a man who flees into space with an alien friend in order to avoid death on Earth.
Musk described it as "actually a book on philosophy disguised as a silly humor book."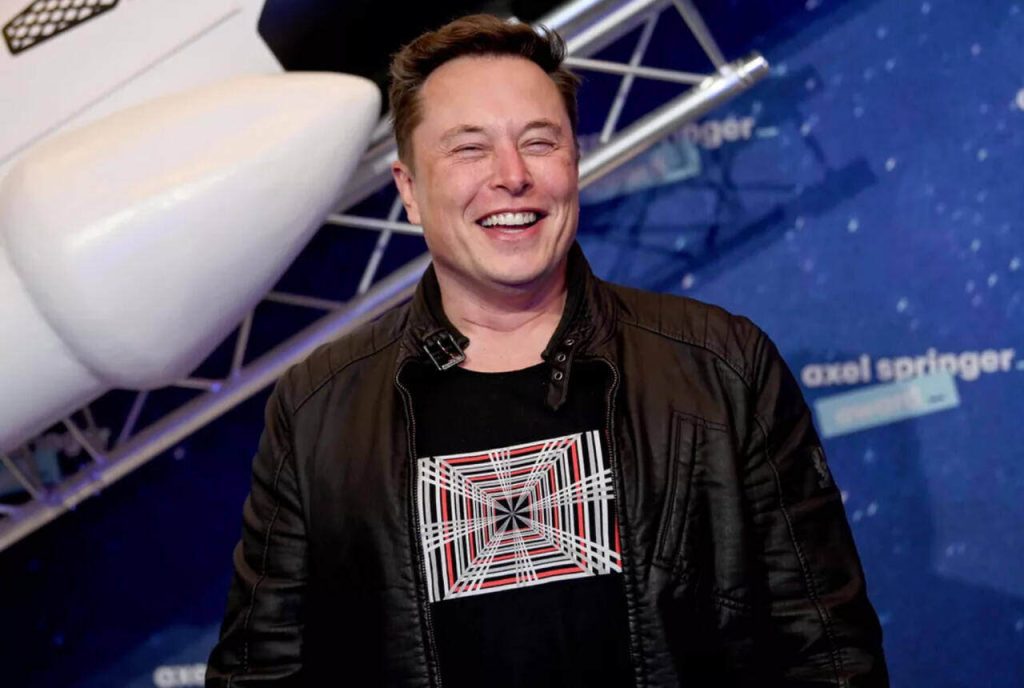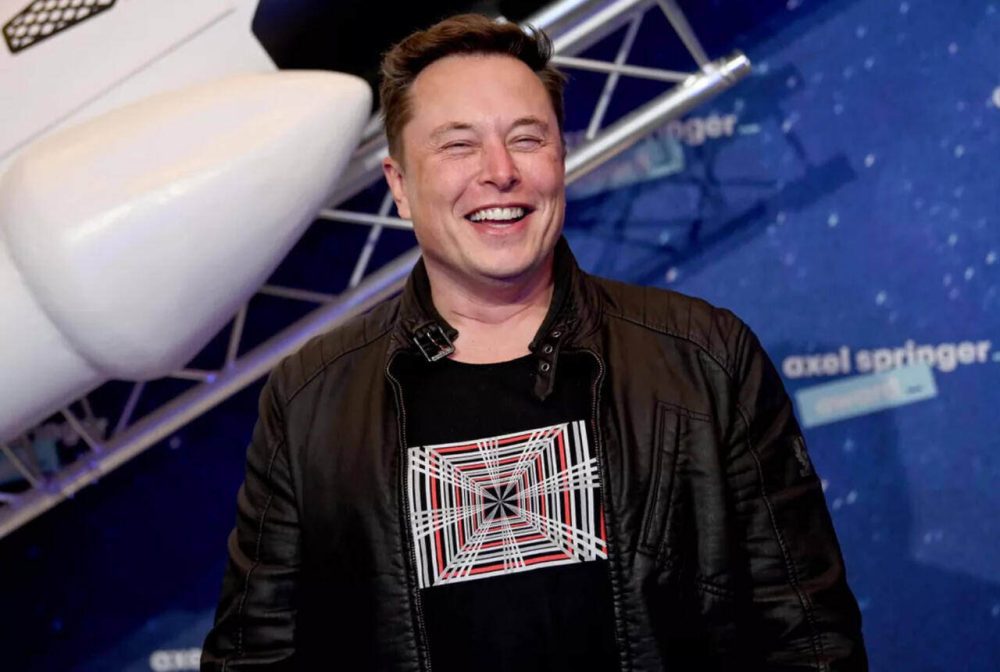 Serial Entrepreneur Elon Musk
"I have a proposal for a worldview or a motivating philosophy, which is to understand what questions to ask about the universe's answer and to agree that we expand the scope and scale of consciousness, biological and digital," the billionaire continued.
"We'll be better able to ask these questions, frame them, and figure out why we're here, how we got here, and what the hell is going on. That is my driving philosophy: to broaden the scope and scale of consciousness in order to better understand the nature of the universe."
Prior to the establishment of SpaceX in 2002 and Tesla in 2003, Musk founded Zip2 in 1995, a company that provided maps and business directories to online newspapers. Zip2 was purchased by computer manufacturer Compaq for $307 million in 1999. The billionaire then co-founded X.com, an online financial services company that later merged with software company Confinity Inc. in 2000 to become PayPal.
According to the Bloomberg Billionaires Index, Musk, who has lived in Austin since late 2021, is worth $251 billion as of April 16.
Information Source: The Street
Subscribe to Our Latest Newsletter
To Read Our Exclusive Content, Sign up Now.
$5/Monthly, $50/Yearly