DIY Lawn Care vs. Professional Lawn Care Services: The Pros and Cons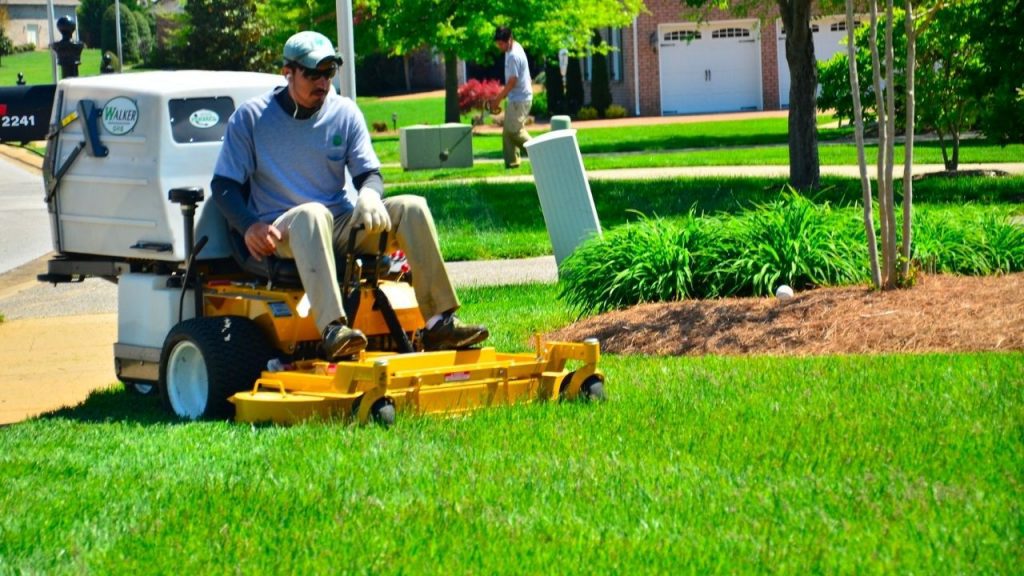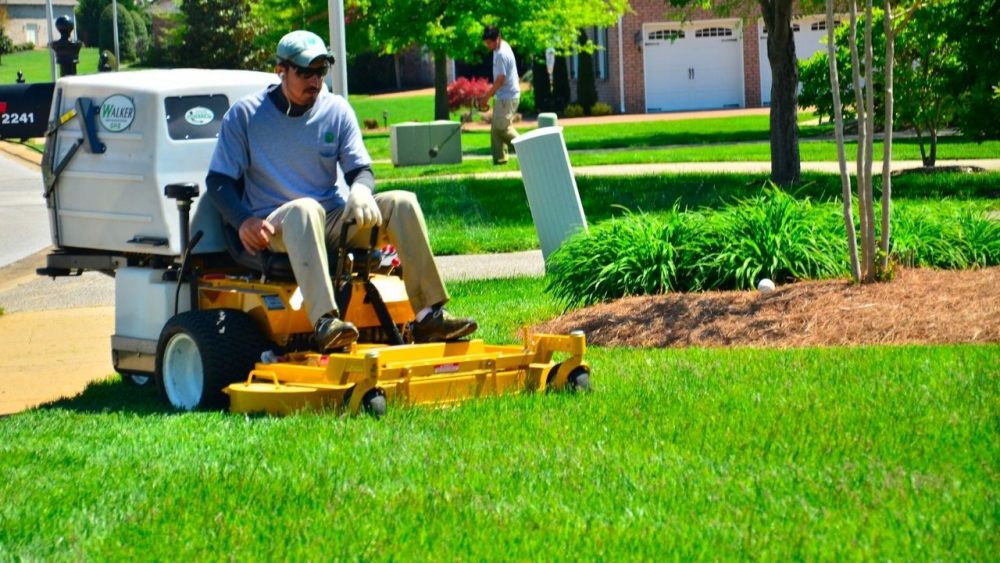 Nobody wants a patchy, scraggly, unhealthy lawn. With high-quality grass seed and expert guidance, you can grow an enviable lawn in no time. Or you could hire a professional lawn care service to handle all the dirty work for you. 
However it's accomplished, there are many benefits to maintaining a well cared for lawn. It can increase property value, prevent erosion, and improve flood control. 
Keys to a healthy lawn
No matter which route you take with your landscaping needs, there are a few must-haves that your lawn will wither without. For example, if your grass seed is weak, it won't matter how carefully you or your hired team tend the yard. If the seeds don't germinate, you're left with a plot of dirt no matter how much TLC you put into it. That's why it's vital to invest in high-quality grass seed from providers like Nature's Seed. 
You should also take care with how short you mow your grass. Professional landscapers should know the correct length already, but just in case, request that your grass be cut no shorter than two inches. You should also be watering the grass at least twice a week. 
These foundations will start you on the right path before deciding who you want to care for your lawn. If you are still unsure which route to take, read on below to learn the pros and cons of DIY lawn care versus professional lawn care services. 
The pros of DIY lawn care 
Whether you are eager to try it out or skeptical about the whole process, there are plenty of good reasons to take the do-it-yourself route for your lawn care. 
Knowledge and experience
For those interested in learning the ropes of DIY landscaping, you'll need to research and familiarize yourself with all the fundamentals of lawn care. 
Before you know it, you'll be able to share all your lawn care know-how with your friends, family, and neighbors. You just might become the neighborhood's new go-to lawn care specialist. 
Big savings
It probably doesn't surprise you to learn that DIY lawn care is cheaper on average than hiring a professional lawn care service. 
Getting your hands dirty and trending to the lawn yourself will save you big bucks over time.
Lawn care equals self-care
Many of the activities that come along with DIY lawn care can help you stay active and fit. 
Aside from the health and fitness benefits of DIY, time outside in nature has been proven to help people improve mental and emotional health. 
DIY lawn care cons
Despite the many potential benefits of DIY lawn care, there are some downsides to the practice. 
Equipment headaches
Few homeowners have the money to purchase professional lawn care service equipment, and many just don't have the space. 
You may not know how to calibrate or use lawn care equipment properly. There's nothing worse than shelling out for professional equipment only to discover the learning curb is too steep for your needs.   
Environmental concerns 
If you aren't familiar with what sort of pesticides and fertilizers to use for your lawn, you could be causing severe damage to the environment. 
Maintenance costs
If you choose to go the DIY route, you will need lots of equipment. You will also have to pay for maintenance and upkeep over the years if anything breaks. 
Professional lawn care pros
If you're leaning more towards professional lawn care service, here are a few reasons why that instinct might be the smartest choice.
Save precious time
When you hire professional lawn care services, you won't have to do any work to enjoy a beautiful yard. That means more free time for the people and things you love. 
Trust the experts
Professional lawn care companies hire qualified lawn care pros who have received training and real-world experience to master the art of a perfect lawn. 
Convenience
Professional lawn care services provide all the lawn equipment you would need. The services fuel, maintain and repair all the equipment, so you don't have to worry about mechanical expenses. 
Professional lawn care cons
As with DIY, there are many good things about professional lawn care services, but there are several drawbacks to choosing a professional lawn care service instead.
Labor costs skyrocket
Depending on what kind of lawn service you hire, you could be shelling out an obscene amount of money to pay these professionals what they are worth. 
Compliance to policy
Lots of professional lawn care services come with automatic treatment clauses. 
Many lawn care companies insist on using specific chemical treatments on all their customer's lawns, regardless of the homeowner's preference. 
Racing the clock
Lawn services are businesses, which means they operate on a fixed schedule. It's not always possible to coordinate your landscaper's schedule for your lawn's specific needs. 
Final thoughts
Everyone is different, and everyone's lawns are different too. You might like the challenge of DIY lawn care, or maybe you need to save money. Alternatively, you can find lots of reliable, reputable, and reasonably priced lawn care services all around the country. 
Either way, you have to keep your eyes on the prize: a healthy, lush lawn fit for your family. 
Aside from it, if you are looking to hire a certified tree expert in Leander, you can follow the absolute guide on Google and Google Business Map.
Subscribe to Our Latest Newsletter
To Read Our Exclusive Content, Sign up Now.
$5/Monthly, $50/Yearly