What is The #1 Most Cited Factor That Contributes to Injury or Death Due to Auto Accident?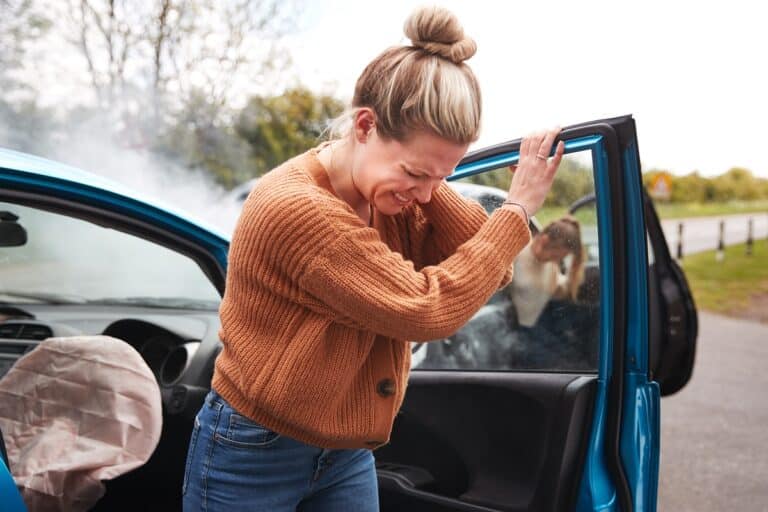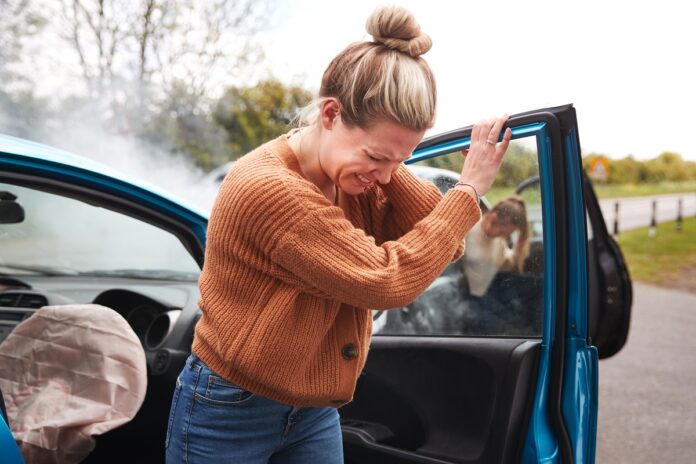 Listen to the Podcast:
Driving can be a dangerous activity, with auto accidents being one of the leading causes of injury and death on our roads. According to the National Highway Traffic Safety Administration (NHTSA), there were 38,680 deaths in motor vehicle crashes in the United States in 2020. This is a 7.2% increase from 2019, despite a decrease in the number of miles traveled due to the COVID-19 pandemic. Trent Kelly from TK Injury Lawyers said: "When someone dies in a car accident that is not their fault, an attorney with auto accident litigation experience can handle the entire process to recover damages. Unfortunately, we can't bring this human back to life, but we do as much as we can to fight for fair compensation."
It is important to note that this number includes deaths of drivers, passengers, pedestrians, and cyclists. While advancements in vehicle safety technology have helped to reduce fatalities over the years, there is still a significant need for continued efforts to improve road safety and prevent accidents.
Many things come into play when it comes to car accidents, some are more influential than others – particularly the #1 most cited factor associated with deadly collisions is driver errors. 
Studies have shown that a significant majority of auto accidents are caused by human factors such as distracted driving, speeding, driving under the influence of drugs or alcohol, fatigue, and aggressive driving. Other contributing factors may include vehicle malfunctions, poor road conditions, and inclement weather, but these are typically secondary to driver error. Therefore, it is essential for drivers to practice safe driving habits and remain vigilant while behind the wheel to reduce the risk of accidents and ensure the safety of themselves and others on the road.
However, the most cited factor that contributes to injury or death due to auto accidents is driver error. According to NHTSA, driver error is responsible for over 90 percent of all car accidents. Additionally, they have identified three main types of driver error: decision error, performance error, and non-performance error.
Decision error happens when a driver makes an incorrect decision that results in an accident. This could be caused by a variety of things, such as failing to yield the right of way, improper lane changes, or misjudging another vehicle's speed. Ben Cloward from Cloward Trial Lawyers says: "Motor vehicle accidents are among the most common types of wrongful death lawsuits in Nevada".
Performance error involves a driver's inability to execute the right maneuvering while driving. Examples of performance errors include speeding, not braking in time, or losing control of a vehicle.
Non-performance error occurs when the driver fails to act at all – either due to falling asleep behind the wheel, being temporarily blinded by a bright light, or being distracted by a cell phone or some other object.
As you can see, driver error manifests in many different ways and significantly impacts the likelihood of auto accidents.
Driving under the influence is also a common cause of auto accidents. Alcohol and drug use can impair a driver's ability to make sound decisions, cause performance errors, and ultimately lead to fatal injuries. According to NHTSA data, 28 percent of all fatal motor vehicle crashes in 2019 involved drivers who were under the influence.
Fatigue is another significant contributor to auto accidents. When drivers are sleep-deprived, they are more prone to making driving errors, such as lane drifts, slowed reaction times, or falling asleep at the wheel. Sleep-deprived drivers or those with sleeping disorders, such as sleep apnea, are frequently at risk for driving accidents.
The final factor that contributes heavily to auto accident injuries and death is improper use of seat belts or lack of use. Seat belts are designed to keep the driver and passengers safely secured in case of an accident. Wearing a seatbelt can help prevent or reduce the likelihood of severe injuries during a car accident. According to the National Safety Council, seat belts reduce the risk of fatal injury by 45 percent and critical injury by 50 percent.
Conclusion:
In conclusion, driver error contributes most to accidents resulting in injury or death due to car accidents, followed by driving under the influence of alcohol, fatigue, and improper use of seat belts. This data highlights the importance of responsible driving and adherence to traffic laws. To increase chances of safety, drivers must remain alert, follow traffic rules, avoid drugs and drinking, limit drive time, and wear their seatbelts. As a community of drivers, it is essential that we continue to educate ourselves on these factors and prioritize safety precautions to reduce the likelihood of accidents and their repercussions.
Subscribe to Our Latest Newsletter
To Read Our Exclusive Content, Sign up Now.
$5/Monthly, $50/Yearly