Top 6 Online Furniture Stores to Buy From Right Now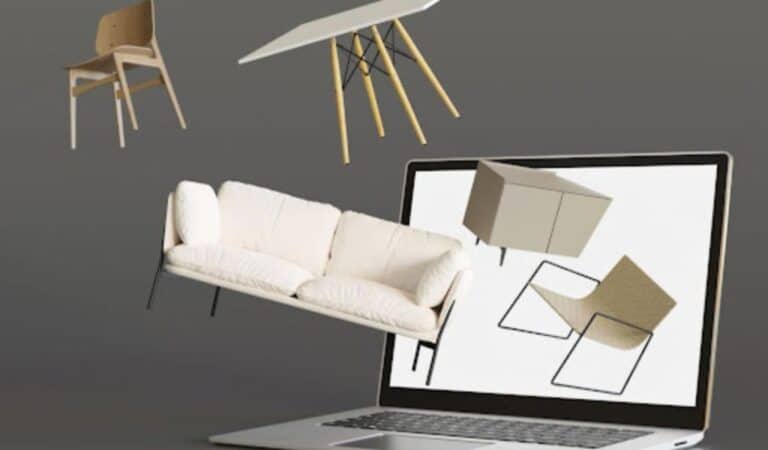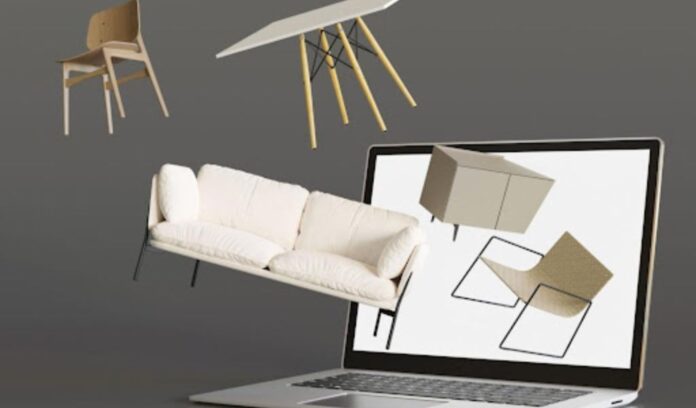 Online furniture stores are slowly replacing traditional physical retailers. Today, most of us prefer to shop online to save time and get the most affordable prices when comparing products.
But how do you ensure you still get quality furniture if you can't see it in person? Spending a lot of money on living room furniture can be dangerous, but it doesn't have to be. Buying furniture online is easier if you know where to look. And we're here to help!
The trick is to look for reliable brands with a positive reputation for quality, good customer service, and fast shipping. We've done some legwork for you by finding the best furniture stores online. Below we show you a list of our favorites, so all you have to worry about is choosing the decor and furniture that suits your home.
A wide range of quality furniture characterizes 1StopBedrooms. In addition, they offer low prices, nationwide shipping, and personal customer service.
Shopping at 1StopBedrooms is easy because you always get the highest quality furniture, no matter what you choose. While some furniture companies offer a few lovely pieces and skimp on the rest, they only offer beautifully designed and well-made furniture and accessories.
1StopBedrooms offers a wide selection of chairs, sofas, bedroom sets, and outdoor furniture for fun and comfort. In addition, they also offer bedding, art, accent pieces, decorative items, and lighting to complete your home decor project. 1StopBedrooms gives you the best prices on the furniture you love. They offer low list prices, on-site coupons, deeply discounted sales, and the best price guarantee.
1StopBedrooms offers free shipping in the US. Your White Glove delivery ensures that your furniture arrives safely and securely on time. Delivery experts transport your furniture to your home. All assembly and arrangement are made possible alongside delivery to the premises of your choice. 1StopBedrooms is committed to making your experience as pleasant and satisfying as possible.
Apt2B is a modern and contemporary furniture store that offers a wide selection of living room and bedroom furniture for mid-century and modern homes. With a focus on passing more value to their customers, their prices are more competitive on materials than other high-end retailers.
To start decorating living rooms, the Apt2B sofas and furniture are the most popular. Most customers have good things to say about Apt2B products, and happy customers report products that are easy to order and high quality for the price.
Apt2B offers competitive prices without compromising on materials and composition. Most of their selections are made in the USA for comfortable upholstered furniture, like sofas. Additionally, most of their wood-based products are made from solid wood, and most buyers describe them as excellent value for money.
Blu Dot is a discount furniture brand sold at popular retailers like Wayfair and other places. Founded by two architects and a sculptor, they showcase design styles while maintaining competitive prices. Some of their most popular categories are their large tables, desks, and benches. They offer some color and upholstery customization and require some assembly, but Wayfair offers professional assembly options through Handy.
In terms of customer satisfaction, most customers have good things to say about the Blu Dot, with happy customers mentioning its sturdy design, ease of installation, and sleek appearance. The few reported issues were mainly related to minor differences in color and dimension expectations compared to the website images.
Blu Dot is known for competitively priced furniture with sturdy design and easy assembly. Their tables are made of solid wood, including walnut, oak, and engineered wood. Sometimes, your other wooden items, like sideboards, are made with solid wood with plywood back. Its upholstered products include solid wood frames and synthetic and composite blend upholstery.
Burrow has taken the online furniture space by storm. First, the bedding and couches were great value with a modern twist. They recently launched other furniture categories, such as bookshelves, coffee tables, and rugs.
When it comes to customer experience, Burrow customers have good things to say about their streamlined experiences, especially their comfortable furnishings like sofas and chairs.
When it comes to Burrow's chairs and upholstery, Burrow uses stain and scratch-resistant olefin fibers, Baltic Birch frames, and three-ply foam padding. Its wooden items, such as tables and shelves, feature hardwood and solid wood designs. Customers report firm materials for the price, and the seats offer medium-hard padding with competitive durability, especially for the price.
Industry West is known for its mid-century modern industrial furniture, furnishings, and decor. They focus on bold designs at affordable prices. Their catalog varies by furniture scale, with different collections geared toward similar styles. They are known for their short 7-10 day shipping with curbside delivery and minimal assembly, with White Glove customization options available by emailing customer service.
Industry West is a design-oriented furniture brand that provides its customers with high-quality and modern products. Their offering includes accents in metal, wood, and even acrylic, as well as upholstery in some cases. Upholstered options are available in synthetic fabric, velour, or leather. Customers generally have good things to say about the quality of Industry West's materials, with a few exceptions for its cheaper options.
In general, Industry West customers are delighted with their purchases and the customer service they receive, with rare exceptions by product. Most customers describe quality designs with durable features that they love. As for the return policy, Industry West offers a 14-day return period, and most customers describe a responsive and helpful customer support team.
Kardiel
Kardiel specializes in mid-century modern furniture at reasonable prices. They collaborate with designers and work with small, hand-picked factories to bring their high-end looks to market. Customers know them best for their contemporary seating, including sofas and accent chairs.
Regarding overall customer satisfaction, most customers rate Kardiel as excellent value for money. Most of Kardiel's furniture is handmade in two small factories in Ho Chi Minh City, Vietnam. Materials include full-grain leather, natural oils, waxes, and solid woods such as walnut.
Bottom Line
Buying furniture online can seem intimidating, but it doesn't have to be! We've highlighted expert tips below to make the process easier. Considering all the points before buying, you are much more likely to love your furniture. In addition to choosing the right brand or store, you need to make sure you get the following right:
Always check the specifications of the items you are considering.

Please make sure the item fits the opening before ordering.

See deadlines, return policies, and shipping policies.

Always pay close attention to the dimensions.
The right online furniture store can solve all these problems, so you don't have to worry. The online furniture stores mentioned above are the ones you can trust for your furniture needs.