ChatGPT Plus Users to Receive New Feature Turbo Mode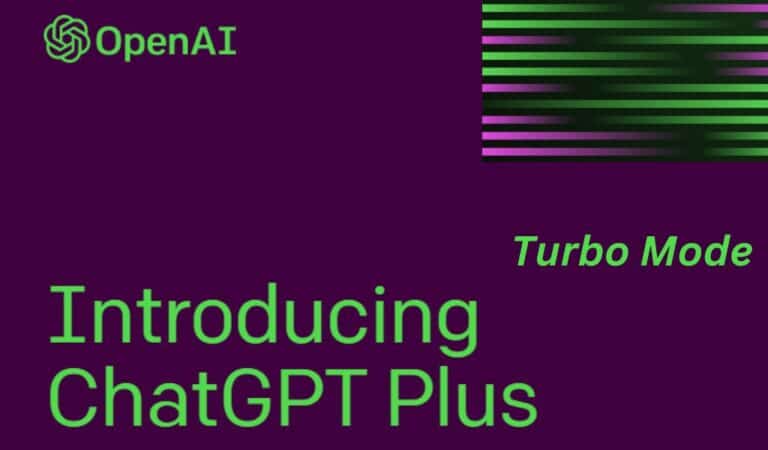 Listen to Podcast:
OpenAI only just introduced its ChatGPT Plus services in the United States, which are available on a subscription basis and cost $20 per month.
Read More: OpenAI Launches ChatGPT Plus Subscription Plan
When compared to the standard services that ChatGPT provides, the Plus subscription provides access to additional features and benefits, such as faster response times, priority access to newly added features, and access to more services during the busiest times of the day.
Users of ChatGPT Plus have reported that OpenAI has just enabled a new option for Plus members called Turbo, which gives Plus members improved speed. According to a screenshot that was uploaded by a user, the Turbo mode is now in the testing phase and will soon be made available to members of ChatGPT Plus. In addition, the mode has been set to its default state for certain customers of the Plus service automatically.
At this time, ChatGPT provides access to both the default mode and the turbo mode. Users of ChatGPT Plus have the ability to toggle between each of the modes. However, only the default mode is accessible to users who are not administrators. There are a number of posts on Reddit that point to the likelihood that the Turbo option may give faster responses of worse quality. despite the fact that there are suggestions that the turbo mode is intended to produce replies of greater quality.
Read Also: Sendfox Review
It has also been noted that some users have complained about how Turbo mode did not deliver better results than the default option. These users felt that the default mode provided a better overall experience. In contrast to this, some people believe that Turbo mode is an improved version of the default mode that requires just a little amount of processing resources and is designed for use in real-time applications.
According to a source, the Indian Ministry of Electronics and Information Technology is considering integrating ChatGPT with WhatsApp in order to provide assistance and education to Indian farmers regarding a variety of government programs. Notably, it has been suggested by a report published in The Indian Express that the Bhashini team at Meity is currently testing the WhatsApp chatbot that is powered by ChatGPT.
According to the article, the ChatGPT-powered WhatsApp chatbot would assist users by providing responses to their questions that were provided in the form of voice notes. It will be of most use to farmers in India who may not be accustomed to the keyboard layout on their cellphones.
Know More: Best AI Image Generators 
It is interesting to note that Satya Nadella, the CEO of Microsoft, also indicated at the World Economic Forum that Indian farmers would soon be able to use an In order to use a government program online, you must use the GPT interface. This was one of the topics that were discussed at the forum.
Subscribe to Our Latest Newsletter
To Read Our Exclusive Content, Sign up Now.
$5/Monthly, $50/Yearly