The 20 Best Antivirus for Windows 11 in 2023 [With Free & Paid Options]
Listen Podcast
If you want to find the best antivirus for Windows 11 in 2023, you have come to the right page. Since Windows is the most used PC operating system in the world, malware, ransomware, and phishing scams tend to infect it.
Windows 11 is a brand-new operating system that has taken the place of Windows 10. Even though the new system has a better user interface and other improvements, the built-in Windows Defender will stay pretty much the same. So, you need to use the best antivirus for Windows 11 in 2023 that you can trust.
A third-party antivirus app is an extra layer of protection against possible threats or attacks. But it might be hard to choose the right one if you know it will control your whole operating system. So, to help you out, we'll go over the main features, differences, and insights of the best antivirus for Windows 11 in 2023.
What is Antivirus Software?
Malicious software on a computer or network can be found, blocked, and removed with antivirus (AV) software. AV software is a good part of any cyber and data security system because it is often the first line of defense against malicious software, stopping it before it can do too much damage. It keeps a computer or network safe and stops a virus or other bad code from spreading to other devices.
Does Windows 11 Need Any Antivirus?
Antivirus for Windows 11 must be installed on every PC to protect against data loss and other problems. Because of this, it's always been important to keep computers safe from attacks like phishing, viruses, etc. Even if you have Windows 11, you still need the best antivirus for Windows 11.
When there is no virus protection or not enough of it, data is usually lost. If you click on a malicious link, your Windows 11 computer can quickly get infected with a deadly virus that can shut down your network, spread to other computers through the internet, and destroy hard drive storage. So, it's important to have an antivirus app to protect yourself from spyware, rootkits, phishing attacks, and other online threats.
20 Best Antivirus for Windows 11 in 2023
Here is the list of the best antivirus for Windows 11 in 2023 with their details. Let's get into it.
Windows Defender
In the list of the best antivirus for Windows 11 in 2023, First on the list is Windows Defender, which has been used for a long time and is trusted. As the name suggests, Windows Defender is an antivirus program that comes with Windows 11. It does what it says it will do. If you only use Windows occasionally and are careful about how you use it, Windows Defender is more than enough for you.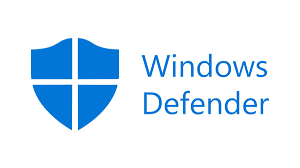 Your computer is scanned often by the free Microsoft Defender Antivirus Software. Also, if it notices anything strange, you are immediately notified. Windows Defender doesn't use any extra system resources because it's built into the Windows OS.
Norton Antivirus
Norton is the only antivirus brand that has a score of 100% for protecting against malware. Because of that, it took place in the list of the best antivirus for Windows 11 in 2023. This hasn't been done by any other brand. Its SONAR tool to protect against malware in real-time is the best.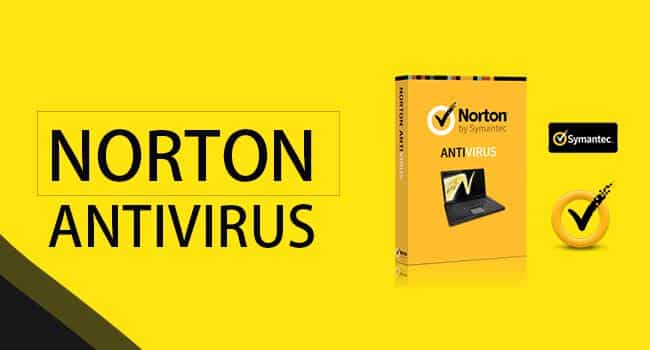 We took the average of all of the AV-test Test scores since 2016 to get this score. We also did our own tests, which showed that the Norton server could find malware attacks and phishing attempts as they happened.
Norton SONAR uses heuristic analysis and machine learning to find security risks that are already known and those that are still unknown. This means that it finds new threats not by looking for malicious code but by looking for strange behavior.
Bitdefender Antivirus – Essential protection for Windows 11
Another of the best antivirus for Windows 11 is Bitdefender. It might not be as well-known as some other antivirus programs, but it works well, protects in real-time, and has other security features. It also has a free version for people who don't have much money.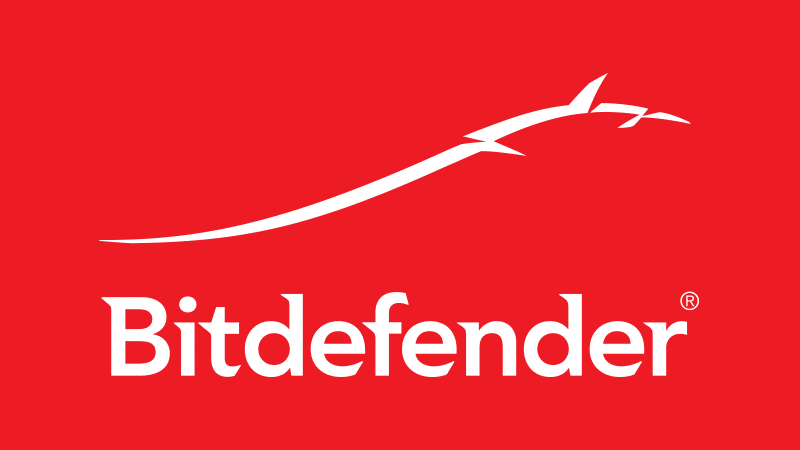 Bitdefender's best feature is the Advanced Threat Defense tool, which keeps an eye on all the processes on your device. The Ransomware Mitigation feature also backs up your files so that ransomware can't change them.
Anti-phishing, anti-tracking, and anti-spam filters, as well as webcam and microphone protection, are some of the other security measures. The package also includes a password manager, a file shredder, and a free VPN. Just keep in mind that you can only use 200 MB of traffic per device per day. A premium Bitdefender plan starts at $17.99/month and gives you better features.
Panda Antivirus
In tests of protection in the real world, Panda Antivirus gets a score of 99.9%. This is the average of all the tests done by AV-Comparatives since 2020. With this score, Panda is better than all of its rivals, including Kaspersky, Bitdefender, and Norton. For this reason, it took place in the list of the best antivirus for Windows 11 in 2023.

There are two separate testing labs, AV-Test and AV-Comparatives, which you should be aware of. Both check how well free and paid antivirus programs can scan for malware. Most of the time, we use AV-Test. But Panda only takes part in the lab tests done by AV-Comparatives, which is a separate company.
Panda scans all of the apps on your device by using big data, artificial intelligence, and machine learning. This lets it fight known malware as well as new, more advanced threats like zero-day malware, ransomware, and APIs.
ESET NOD32 Antivirus
This year, Eset's NOD32 antivirus software is one of the most powerful and flexible on the market. It's easy to see why this antivirus software was chosen as one of the best antivirus for Windows 11. It has great security and privacy features and a beautiful, easy-to-use interface.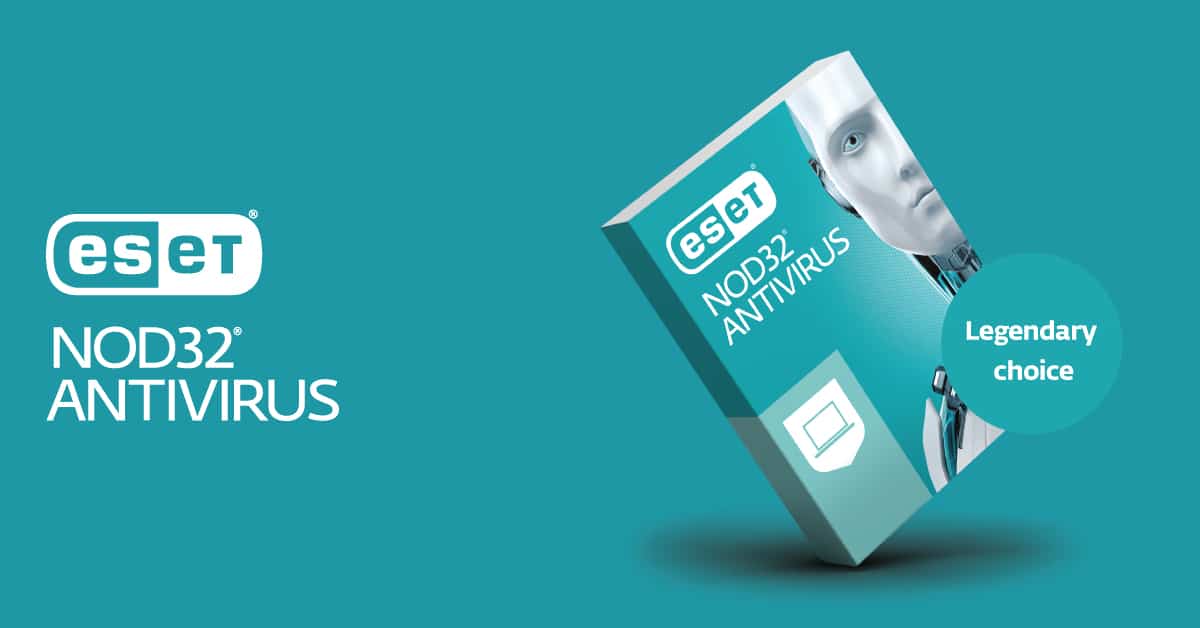 This antivirus software has great firewall protection, spam filters, and some useful parental control features that let you decide what your kids can and can't do on the web.
The parental control feature has been improved over time, and it is now a reliable and useful tool that gives you peace of mind and protects your children's development by keeping them from seeing violent content while they browse.
Kaspersky Internet Security
Kaspersky is a security company that is known for making a good antivirus. It has a range of products with different levels of security. Kaspersky Internet Security is the most popular of these products.

Kaspersky Internet Security adds features to the basic antivirus that make it even better. It checks your system for viruses by using a database of viruses that is updated every day. It also keeps you safe as you use the internet by keeping track of what you do online.
So, Kaspersky Internet Security keeps annoying online malware out of your system by stopping any downloads that you didn't authorize in the background. It also lets you know when you're about to go to a dangerous website and keeps you safe as quietly as possible.
McAfee Internet Security
Malware detection by McAfee has gotten a lot better in the past few years, but it's still not the best. Even so, the basic McAfee AntiVirus Plus is a good deal: For $60 a year, you can buy software for up to 10 (but in reality, an unlimited number) devices that run Windows, macOS, iOS, or Android. The software includes a file shredder and a two-way firewall.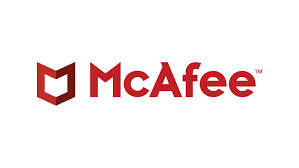 McAfee Total Protection or McAfee LiveSafe, which comes pre-installed on many new PCs, will cost you if you want parental controls or one of the best password managers on the market.
The licenses for these two security suites that cover more than one device also come with an identity protection service. But none of the McAfee products have secure browsers or webcam protection, which are common features of other premium antivirus programs.
AVAST
Avast is one of the most popular and best antivirus for Windows 11 free antivirus programs for Windows PCs. This is a good choice if we want to protect ourselves, but not so much if we want to optimize and get the most out of the device. Avast's free antivirus software protects against malware, but it also has a service for controlling online games and a password manager, which makes it very useful and easy to use.

But the free version doesn't block spam, protect against fake e-commerce, or save and protect our data. You can sign up for a premium security service that comes with an advanced firewall that sifts through your apps and only lets those that have been approved access the internet.
Sophos Home
Sophos Home is another reliable, free antivirus program that can protect up to three Windows computers. Well, Sophos Home also has a special tool for getting rid of malware that can fix problems and clean your PC.
When you shop or bank online, the free Windows 11 antivirus will protect you from phishing and hacking.
Sophos Home is also available for macOS, as well as Windows. Also, you can only protect up to ten computers with the paid version of Sophos Home.
TotalAV Antivirus
TotalAV is one of the best antivirus programs for Windows 11 because it handles cyber threats very well and has a lot of great extra features. Independent lab tests showed that it is very safe, blocking 100% of the risks that were found. Because of that, it took place in the list of the best antivirus for Windows 11 in 2023. TotalAV has one of the best feature sets in the business, and it also has some of the best prices, making it a great choice for those on a budget. There is even a free version, but of course, the paid version has the best features.

In the premium version of TotalAV, you can choose between Quick, System, Smart, and Custom scans. During our System scan tests, we got the same results as other labs: this AV caught all of the malware files in the system.
Avast Free Antivirus
Avast is a great choice if you want the best antivirus for Windows 11 in 2023. The software has been around for a long time and has a solid reputation as one of the best antivirus providers.

Independent tests have shown that Avast has always done well, with high detection rates and few false positives. The software also uses very few resources, so it won't slow down your computer. And, perhaps most importantly, it's easy to use and has a lot of helpful features for a free program.
There is also a premium version that has all the same tools as the free version plus a firewall, data shredder, and password manager.
Avira Free Security
If you want a free antivirus for your Windows 11 computer, you should also think about Avira. In terms of UI and UX, it looks a lot like Avast. This is because NortonLifeLock now owns both of these programs. It is the company that makes the well-known and expensive Norton antivirus software. Still, when it comes to features, you get real-time protection against viruses, spyware, malware, and other threats. The virus detection engine in Avira is also updated often so that the antivirus is always up to date.

AVG Free Antivirus
AVG is another popular free antivirus program for Windows 11 that has a good reputation. The app has six strong layers of protection that keep viruses, spyware, and malware from getting through. It can also stop dangerous email attachments and phishing links that could steal your information. There is also protection in real-time, and the app can be kept up to date. It can also block links and websites that aren't safe and could lead to malware or scams.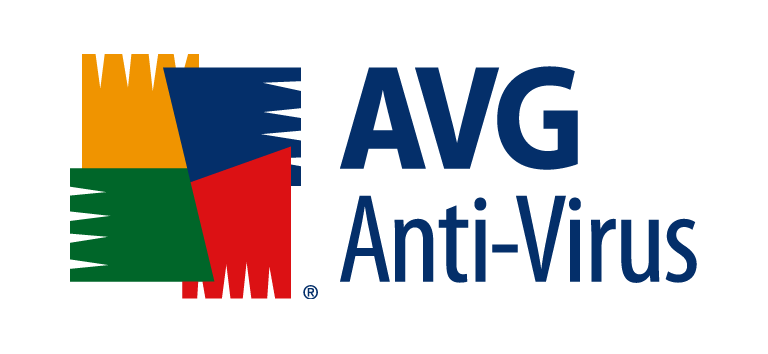 Malwarebytes Free
Check out Malwarebytes Free if you want a free tool to get rid of the malware. The software, which used to be called Malwarebytes Anti-Malware, does a great job of getting rid of malware, adware, and other unwanted files and programs on your PC.

Malwarebytes Free won't keep your PC from getting infected, unlike the other antivirus software in this article. So, you can use this program along with your dedicated antivirus software.
ZoneAlarm Free Antivirus
ZoneAlarm Free Antivirus might not be the most well-known antivirus on the list, but it still keeps your computer safe and gives you a free firewall.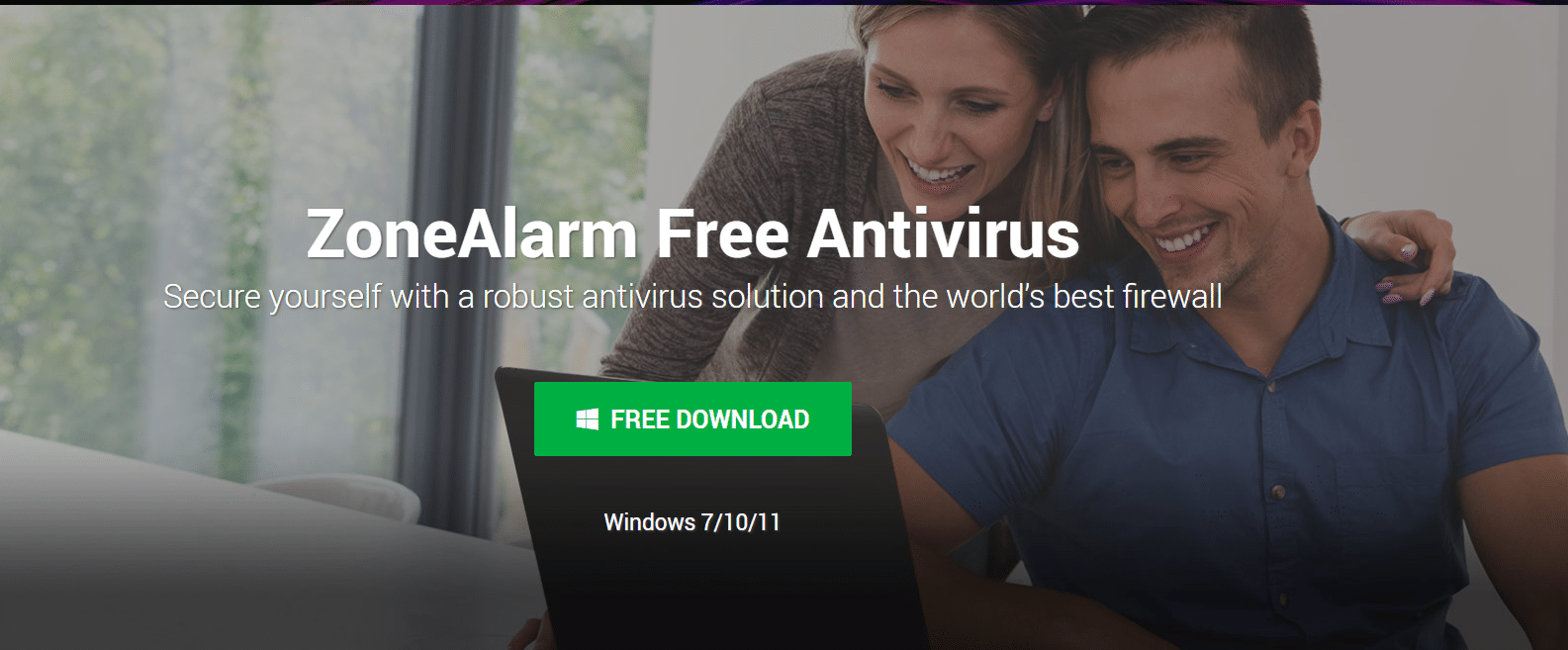 The Windows 11 antivirus tool is free, reliable, and strong. It can keep viruses, malware, spyware, trojan horses, worms, bots, and other bad things from getting into your computer. It also gives you a personal firewall that protects your data and makes your PC invisible to hackers. For this reason, it took place in the list of the best antivirus for Windows 11 in 2023.
Trend Micro
Trend Micro is another good choice for Windows 11 antivirus software. This antivirus company gives you strong protection and an easy-to-use interface. It not only catches threats well by using AI technologies, but it also has a few extra features to make sure you can browse the web as safely as possible every day.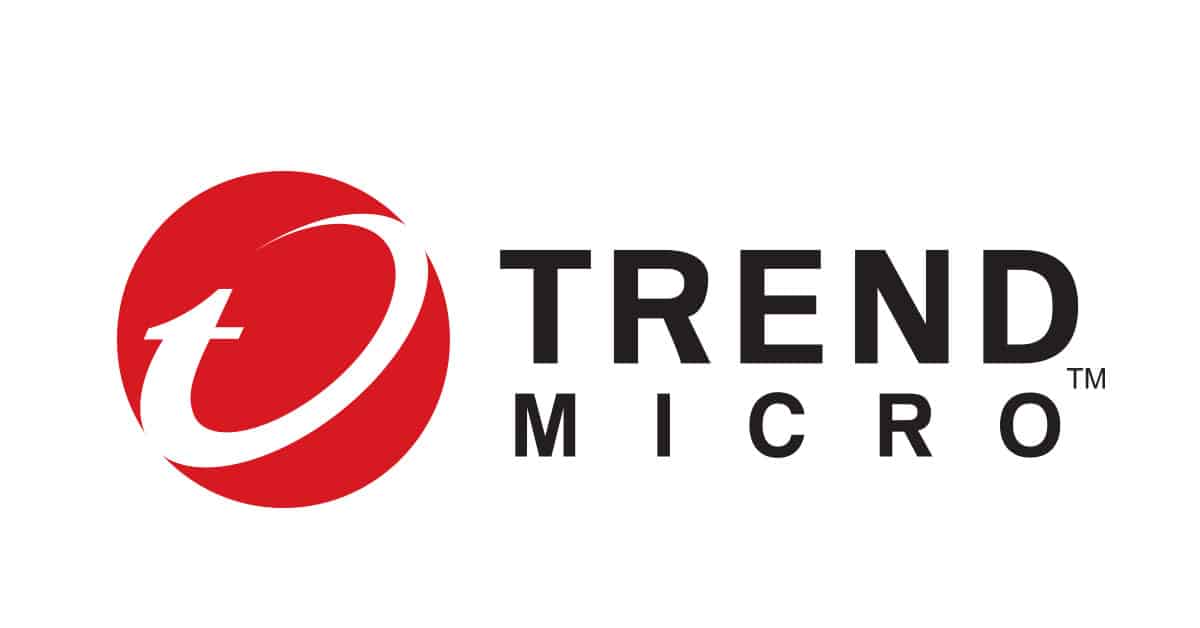 Trend Micro Antivirus+ Security is the brand's basic program. It has only a few tools, but it does have a secure web browser. The mid-range Trend Micro Internet Security comes with parental controls, a system optimizer, and a file shredder. Trend Micro Maximum Security adds a password manager, a secure browser, and file encryption. The new Trend Micro Premium Security adds a VPN and personal data monitoring on the dark web.
Surfshark Antivirus
Surfshark Antivirus is another best antivirus for Windows 11 in 2023 anti-malware programs. It's not just a simple scanning tool; you also get a full security suite with Surfshark VPN to protect you online.

This antivirus suite has extra security features to make sure your sensitive information is safe. It even has a private search engine that stops data from being tracked when you browse the web. You also get Surfshark Alert, which scans the web to make sure your information hasn't been stolen. That means checking email addresses, credit cards, and IDs.
BullGuard Antivirus
BullGuard Antivirus is the last one on the list. As a dedicated Game Booster, the Antivirus program is made to meet the needs of gamers.

It's clear that most antivirus programs that run in the background take up a lot of system resources. BullGuard has fixed the performance drop by adding the Game Booster feature, which is clear to gamers.
It also has important features like protection against ransomware, URL filtering, and a vulnerability scanner. BullGuard Antivirus only works on one device at a time.
Vipre Antivirus
VIPRE is a good antivirus program with a few features that make it stand out. These include personal profile protection, which scans your computer for hidden personal information, and a local document scanner, which checks for unsecured documents with sensitive data.

But VIPRE is missing some useful extras, like tools to improve performance, controls for parents, and a gaming mode. It also has three separate apps, which makes it less easy to use than its top competitors. After the first year, its plans get expensive. Still, there is a 30-day free trial and a 30-day money-back guarantee, so you can try it without risk.
Webroot Antivirus

Webroot is a lightweight antivirus program that runs in the cloud. It has a good malware scanner, an excellent password manager, and a few other nice extras. In my tests, the antivirus scanner found 93.1% of the malware samples I hid on my device. This is a good result, but competitors like Norton, Bitdefender, and McAfee all scored 100% on our tests.
Lavasoft Adaware Antivirus
Lavasoft's Adaware Antivirus Free is a basic way to protect yourself from threats on the internet. The product gives you the power to protect yourself online. It has real-time antivirus and anti-spyware engines, rootkit protection, download protection, and web filters for Safe Browsing.

Adaware Antivirus Free gives you full protection against malware by combining Lavasoft's innovative anti-spyware technology with traditional antivirus protection. Adaware Antivirus protects your computer from online threats so you can focus on the things that matter to you, like connecting with friends, checking your email, and watching videos.
How Does Virus Protection Work?
An antivirus app sits on your device like a watchdog, keeping an eye on the whole system and sniffing out any viruses or other threats (malware, or indeed anything suspicious). In short, it offers real-time protection against viruses and other threats. If they are found, they are dealt with right away, stopping them from doing their damage. You can also scan for viruses by hand whenever you want, in addition to this automatic protection.
Antivirus programs use what is called "definitions" of viruses to find and get rid of viruses. Think of these as the malware's fingerprints. If something comes onto your system that has a fingerprint that matches one of these, the antivirus jumps into action and puts it in a separate folder. As a second line of defense, antivirus programs use something called "heuristics" to look for files or processes that act strangely. This way, the app might be able to catch new malware that isn't yet in its database of definitions.
Why Do I Need the Best Antivirus for Windows 11?
You need the best antivirus for Windows 11 in 2023 to keep you safe from different threats and people who want to look at your files. So, a better question would be… why would you not need an antivirus? And if we're being serious, it depends on how you use the Internet every day. Here are the main reasons why you should get the best antivirus for Windows 11 in 2023: 
Finds sites that are dangerous. Even if a website looks good at first glance, it might not be what it seems to be. Antivirus software can help you not wander off to the shady side of the Web.
Keeps your device safe from bad things. Malware can be put on your device by a download that seems safe at first. Even your best friend could send you a cyber threat without knowing it. Malware can't get into your computer in the first place if you use an antivirus.
It helps keep your kids safe. If you're a parent, your main worry is probably about the safety of your kids. Some antivirus services have tools for keeping kids safe or even tracking their location.
If you're still not sure if you need a tool for finding and getting rid of malware, some companies offer a free version or a 30-day money-back guarantee. I think you should give them a try to see what they're all about.
How to Install Antivirus on Windows 11?
Putting antivirus software on your Windows computer is simple and easy.
Choose any third-party antivirus program and download it from its official website.
Whether you already have a free antivirus or are looking for a paid one, you should download the free trial first.
Find the file for setting up the antivirus software, double-click it to start the installation, and then follow the on-screen instructions until the installation is done.
Just open the app and sign in, and… voila! You can now do a scan.
These are some of the best Antivirus for Windows 11 in 2023 that you can get for free or pay for with extra features. Tell us which one you like best.
The Downside of Windows Defender
You can only use Microsoft products with Windows Defender and the other security tools and features that come with Windows. This means that Edge should be your default browser instead of Chrome or Firefox, Microsoft Office 365 should be used instead of Google Workspace or LibreOffice, and Microsoft Teams should be used instead of Slack or Zoom.
So, if you use Chrome or Firefox to go to a bad website, you'll have to rely on the browser's own security, not Microsoft's. To be fair, though, Chrome and Firefox offer pretty good protection on their own. Microsoft does have browser extensions for Chrome and Firefox, but they only work on computers running the Pro, Enterprise, or Education versions of Windows 10 and Windows 11.
In the same way, your kids must use Edge and no other browser on Windows for the parental controls to work. You can also put Microsoft Family Safety apps on your kids' Android and iOS devices, but you'll need to pay for a Microsoft Office 365 subscription to do this.
Conclusion
The market for antivirus software is very big, and there are many options to choose from. So it's not surprising that some providers are better for Windows 11 than others.
We have made a list of the best antivirus for Windows 11 in 2023 because of this. Even though all of the companies on the list offer good protection against the most common threats.
Frequently Asked Questions (FAQs) about Best Antivirus for Windows 11 in 2023
Does Windows 11 need any antivirus?
The answer to your question: Does Windows 11 need an antivirus? yes! Whether you have an old OS or Windows 11, you need a premium antivirus tool to protect your computer from viruses, malware, ransomware, and other harmful threats.
Is Windows 11 built-in antivirus good enough?
If you're okay with all of this—and in our experience, Edge is lighter and faster than Chrome—Microsoft Defender Antivirus and the other security features built into Windows 10 and 11 should be more than enough to protect you from malware and give you a few extra security features as well.
Is Windows 11 Antivirus a waste of money?
Even though Windows Defender Security is built into Windows 11, you still need a strong antivirus program to be 100% safe. It's worth it to turn on Windows antivirus because if viruses or other threats cause you to lose data permanently, it may cost you more to get it back.
Do I need an antivirus if I don't use the Internet?
No matter how much you use the internet, you need an antivirus. It's possible that a lot of computers connected to the internet are infected with viruses and working as part of botnets. So, if you don't protect your machine, it might attack other machines.
Can I Use Free Antivirus On Windows 11?
Using a free antivirus for Windows 11 is not a problem at all. We've listed a few above, which would be a good place to start. You need to make sure that it meets all of your needs without using up all of the computer's resources.
Also, watch out for free antivirus programs that come with other programs you don't want. If you don't pay enough attention when installing software, you might end up with some suspicious apps on your computer.
Does antivirus slow down your PC?
Virus software can slow down your computer. People have noticed that the slowdown rates of different antivirus programs are so small that you won't notice them unless you're playing a high-end game or editing video.
Why are antivirus companies providing it for free?
In fact, every security company wants to reach as many potential customers as possible. So, to get more people to use them, they give away basic protection for free. Then, if a user needs more security at some point, it's easy for companies to sell them a premium subscription. Even so, there are also some fake antivirus products, so be careful and only choose a brand you know you can trust.
If you feel interested
You can also read Entertainment, Numerology, Tech, and Health-related articles here: FIFA World Cup Hat-tricks history, FIFA World Cup Balls History, IT Chapter 3, Mangaowl, Scorpion season 5, Moviedle, Shoresy Season 2, New Shows on Disney plus in December 2022, New shows on Amazon Prime in December 2022, DI Ray Season 2, Homewyse, YBA Trello, Quiet BPD, Netflix December 2022 Schedule, November 18 Zodiac, November 15 Zodiac, Bayonetta 3, Hamraaz App, The Flash Season 9, November 6 Zodiac, AU Reborn Codes, Best DC Series on HBO Max, Richest Rapper in the World 2022, Hannah Kepple net worth, Red Bali Kratom, Holding season 2, Virat Kohli Net Worth. 
You can read more
Reaper 2 Trello, JoinPD, Seasonal Holidays, SQM Club, The Crown Season 5, Mismatched Season 2 Netflix Release Date, Best Movies on Star Plus, Best Free VR Games in 2022, Xbox Game Pass October 2022, Riverdale Season 7, Optimus human robot, Andrew Tate Net Worth, Dua Lipa net worth, KGF Chapter 2.
Summer Podcasts on Movistar, Best Cycling Simulator Games, MyShopify, Ben Affleck Net Worth, Filmymeet, 5Movies, September 8 Zodiac, Kengan Ashura Season 3, High School DxD Season 5, Jeezy Net Worth, Historical Series on HBO Max, F2Movies, Best Travel Movies of All Time, Vikings Season 7, How to Watch Artemis I Launch Attempt, September 2 Zodiac, Hubble's Law and Age of Universe, Steps for Casual Look, Daredevil Season 4, Tinyzone, Lady Gaga All movies, Thank You in Spanish, Openload, Subnautica, Knives Out 2, Best Basketball Anime, Red Bottom Shoes, StoriesDown, She-Hulk release date, Overlord Season 5, Samsung Galaxy Z Fold 4 Review, Feogi, Laal Singh Chaddha Review, Baki Season 5, Bflix, Leonardo DiCaprio Sneakers, Hurawatch. 
Apart from the above articles
QueenslandMax, Shower Standing Handle, August 11 Zodiac, How to pass a drug test, How to Roll a Joint, iFun, Emerald Chat, How to Play Mancala, August 8 Zodiac, Jilo Virals, August 4 Zodiac, Findsnap, Tomb Raider Anime, Netflix August 2022 Schedule, Animixplay, Upcoming Marvel Movies 2022, July 31 Zodiac, Best Lily Collins Movies, Notepadqq, Flaxseeds with Milk Benefits, Imginn, Snaptik, Picuki, Alexis Clark Net Worth, Black Panther 2. 
You can read also
Marvel Echo Release Date, Frozen Fruit Recipes, Black Tourmaline, Webtoon XYZ, Fastest VPN for Android, IFVOD, XXXX Dry Review, Highest Grossing Indian Movies of all Time, Highest Grossing Movies of All Time, Rush Limbaugh net worth. Gotham Season 7, Parag Agrawal Net Worth, Tara Reid Net Worth, Blonde Trailer, Fastest VPN for PC, Highest Paid CEO in India 2022, Highest paid athletes 2022, My5 TV Activate, Kissmanga, Highest Paid CEO 2022, Grey's Anatomy Season 19, Alexa.com Alternatives, The Resident Season 6, Kraven The Hunter, One Punch Man season 3, The Resident Season 5, Yellowstone season 5, Ozark season 4 part 2, How to Remove Bookmarks on Mac, 
Outer Banks Season 4, How to watch NFL games for free, DesireMovies, 6streams, 4Anime, Moviesflix, 123MKV, MasterAnime, Buffstreams, GoMovies, VIPLeague, How to Play Music in Discord,  Vampires Diaries Season 9, Homeland Season 9, Brent Rivera Net Worth,  PDFDrive, SmallPDF, Knightfall Season 3, Crackstream, Kung Fu Panda 4, 1616 Angel Number, 333 Angel Number, 666 Angel Number, 777 Angel Number, 444 angel number,  Bruno Mars net worth, KissAnime, Jim Carrey net worth, Bollyshare,  Afdah, Prabhas Wife Name, Project Free TV, Kissasian, Kickassanime, Moviezwap, Jio Rockers,  Dramacool,  M4uHD, Hip Dips, M4ufree, Fiverr English Test Answers, Fiverr SEO Skill Test,  NBAstreamsXYZ, Highest Paid CEO, The 100 season 8, and F95Zone. 
Thanks for reading. Stay tuned!