Cyber and Data Security: This is How To Keep Your Business Safe?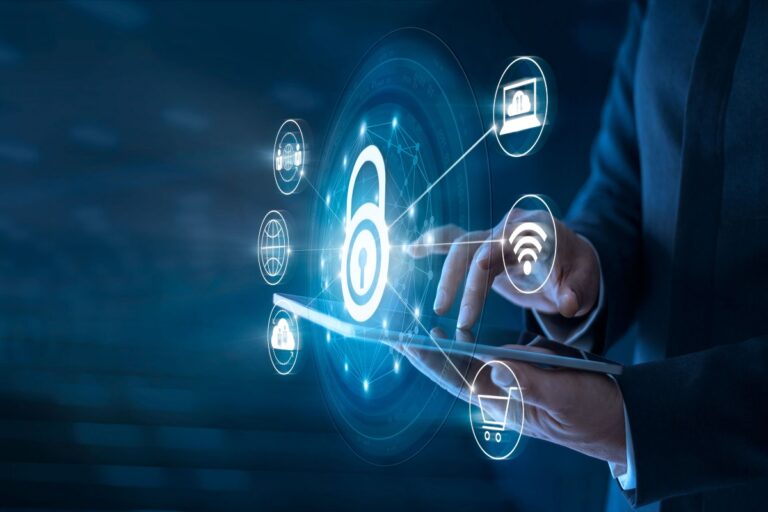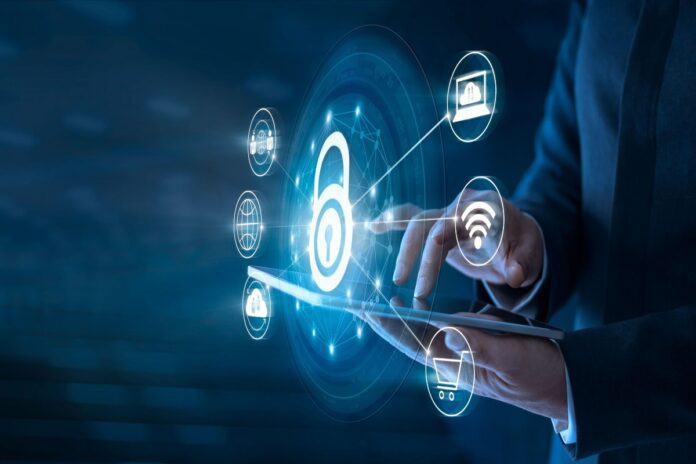 In the last year, up to 39% of businesses in the UK registered a data security threat, according to the most recent UK Cyber Security Breaches Survey. Cyber security has become crucial for start-ups and established businesses as their networks and systems contain valuable and sensitive data that need to be protected. Besides, technological advancement over the years has led to an increase in residual and inherent risks. Without a data security plan, your business might be unable to identify and protect itself from data security threats making it an easy target for cybercriminals. The crooks identify ways of making monetary gains from multiple businesses by using phishing scams and malware to collect sensitive data. Even worse, the cost of correcting a data breach can be quite massive. Some of the common data security threats businesses are facing include:
Phishing Attacks
This is one of the common, most damaging data security threats facing all businesses. In a phishing attack, a cybercriminal disguises themselves as someone you trust, say your bank or boss, and will send you an email from a familiar but somewhat altered address. Generally, you will receive an attachment or link requesting you to visit a particular website, provide your personal information or log into a malicious account. For example, you might be required to enter your bank account or social security number. Phishing recorded up to 32% of data breaches in 2019 and was responsible for 78% of all cybercrimes.
Malware Attacks
Malware attacks comprise various cyber threats such as viruses and Trojans. Generally, malware refers to malicious code that cybercriminals create to access your business networks and steal or destroy the data on your devices. They come from spam emails, malicious website downloads, or connecting to other corrupted devices or machines. These attacks can cripple your business devices or give hackers access to your business data putting your employees and clients at significant risk.
Ransomware
In a Ransomware attack, hackers will encrypt your company data make it inaccessible then force you to pay a huge ransom to unlock and access the data. You are therefore faced with a tough choice of either paying the money or crippling their services, consequently losing valuable data.
Tips for Keeping Your Business Data Safe
The good news is that as damaging as data security threats can be to a business, they can also be easily avoided by having the best safeguards in place. That said, investing in reliable and effective methods is crucial. So here are some ways of keeping your business data safe and secure.
Have a Formal Data Protection Strategy
Having a vague idea of the best data security policies and procedures is not enough. Well, businesses o all types and sizes should have formal, detailed, and exhaustive IT policies and strategies in place. The strategies should outline the various ways of protecting your valuable business data and resources and the best action to take should anything go wrong. The strategy ensures that you are always a step ahead rather than making rushed decisions that might make things worse. It is also crucial that you have the written-up strategies close to hand and constantly reviewed.
Have a Secure Wireless Network
If you have a wireless network in your business, you should be extra cautious as this is one of the hackers' favorite and easy entry points. Well, an encryption key might puzzle people who are not especially tech savvy, but for cybercriminals, it's such a breeze to bypass. It is therefore crucial that you strengthen your router with a strong and reliable encryption setting and disable to broadcasting function to keep your network invisible.
Safeguard Your Passwords
Hackers can optimize something simple as your business device's passwords, to fortify your data. That said, complex passwords offer enhanced protection to your business. Generally, your passwords should be at least eight characters long, comprising numbers, letters, and special symbols. Changing them often can also go a long way. In addition, use password managers, which ensures that your team does not always have to keep the passwords in mind and eliminates the risks of writing them down.
Protect Against Viruses and Malware
Eliminate business data security threads by securing your networks and devices against malware. Malicious software and viruses can swarm on unsecured devices without you realizing it, translating to significant data damage. This is where Avira, one of the best multinational computer security software companies, comes into play.
Advantages of Using Avira
If you are looking to protect your business from potential security, virus, and malware threats, Avira might be the best option for you. Avira brings forth a state-of-the-art antivirus engine, a VPN, and a wide range of efficient and effective goodies that protect your business data and privacy and ensure that your devices run as they should. Some of the data protection and efficiency tools provided for your business include:
Antivirus Protection Tools: Protects your devices and keeps them malware free.
Password Manager Tools: Automatically creates strong and highly secure passwords
Software Updater: Automatically updates your business devices software and eliminates the vulnerability
PC Speed and Tune-up Tools: They enhance the speed and optimize your devices.
VPN with no Data Limits: These tools allow you to browse anonymously by eliminating geo-restrictions.
Cyber security threats have become quite prevalent in the business world, but your business does not have to be part of the statistics. From staying informed about the potential business security threats to identifying and prioritizing the most significant risks and addressing them, protecting your business at security is a full-time job. It is crucial that you find a reliable technology such as Avira to keep your business data, customers and employee safe from potential threats.
Subscribe to Our Latest Newsletter
To Read Our Exclusive Content, Sign up Now.
$5/Monthly, $50/Yearly