5 Key Benefits of Using HubSpot CRM for Sales and Marketing Teams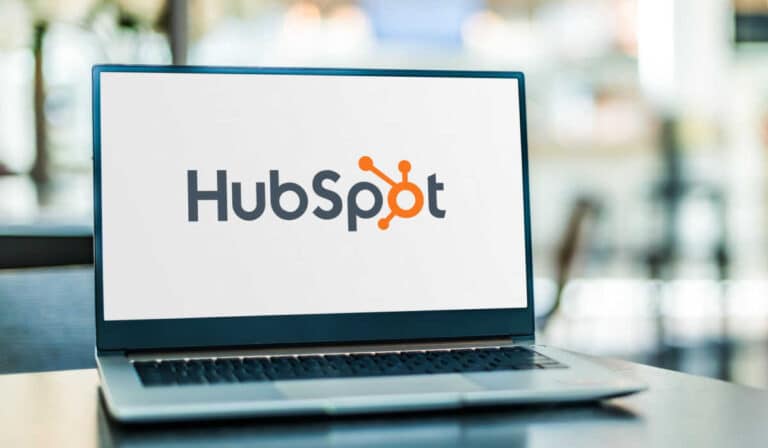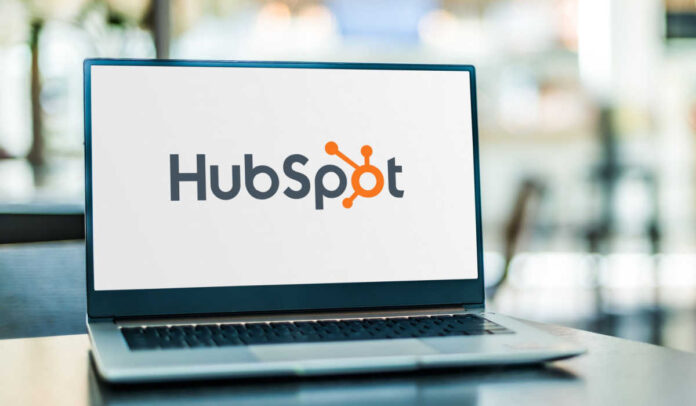 Listen to the Podcast:
In a highly competitive business landscape, it's crucial to stay ahead of the game. Sales and marketing teams need to be organized, efficient, and effective to achieve their targets and drive growth. That's where HubSpot comes in — a customer relationship management platform that's designed to help businesses manage their customer interactions and automate their sales and marketing activities.
HubSpot is a powerful tool that's trusted by over millions of businesses worldwide. It offers a range of features and benefits that can help sales and marketing teams to streamline their processes, improve communication, and drive growth. From contact management and lead nurturing to sales pipeline tracking and marketing automation, HubSpot is packed with tools that can help your team to work smarter, not harder.
In this article, we'll explore the top five benefits of using HubSpot for sales and marketing teams. Whether you're a small business owner or a large enterprise, HubSpot can help you to manage your customer data, improve your sales processes, and grow your business. Let's dive in and see how HubSpot can benefit your team.
Streamlined Sales and Marketing Processes
One of the key benefits of using HubSpot for sales and marketing teams is that it can help streamline your business processes. With HubSpot, you can easily manage your sales and marketing activities from a single platform, allowing for better collaboration between teams.
For example, you can use HubSpot to create custom sales pipelines that align with your sales process, track leads, and assign tasks to team members. You can also use HubSpot to create targeted marketing campaigns that are designed to engage your target audience and convert them into leads.
Additionally, HubSpot provides real-time analytics and reporting features that allow you to measure the effectiveness of your sales and marketing efforts. This data can then be used to make informed decisions about how to optimize your processes and improve your overall results.
Improved Lead Management
HubSpot enables sales and marketing teams to better manage their leads. The software makes it easy to capture lead information through forms on your website or landing pages. This information can then be used to create detailed lead profiles that include the prospect's contact information, browsing history, and interactions with your company.
HubSpot also helps your team to prioritize leads based on their level of engagement with your business. With this feature, you can focus on leads that are most likely to convert into customers, saving time and effort.
In addition, HubSpot enables you to track the progress of your leads through the sales funnel. You can see which leads are still in the awareness stage and which ones are ready to make a purchase. This information helps sales teams tailor their approach to each lead, resulting in more successful sales conversions.
Personalized Communications
One of the key benefits of using HubSpot is the ability to personalize communications with prospects and customers. The platform allows you to create email templates, which can be customized based on the recipient's information and behavior.
By leveraging the data stored in the CRM, you can tailor your communications to specific groups or individuals. For example, you can send targeted emails to prospects who have recently visited your website or attended a webinar. This personalized approach can help to increase engagement and build stronger relationships with your contacts.
In addition, HubSpot provides insights into the performance of your communications, allowing you to track email opens, clicks, and replies. With this data, you can analyze what works best and optimize your future communications accordingly.
Detailed Analytics and Reporting
One of the most significant benefits of using HubSpot is its detailed analytics and reporting capabilities. The platform provides sales and marketing teams with a wealth of data that they can use to make informed decisions and optimize their campaigns.
With HubSpot, you can track every interaction your leads and customers have with your business. This includes website visits, email opens and clicks, social media engagement, and more. By tracking this data, you can gain insight into what works and what doesn't, enabling you to fine-tune your marketing and sales strategies accordingly.
HubSpot also provides real-time dashboards and reports that allow you to monitor your team's performance and track your progress toward your goals. You can use these reports to identify areas for improvement and make data-driven decisions that help you achieve your objectives.
Pricing Flexibility
One of the biggest advantages of HubSpot is its pricing flexibility. HubSpot offers a range of plans, including a limited-feature free plan, making it accessible to businesses of all sizes and budgets. As your business grows, you can upgrade to more advanced plans with more features, and you only pay for what you need.
Furthermore, HubSpot's pricing is transparent, with no hidden fees or contracts. This means you can cancel or upgrade your plan at any time, without worrying about being locked into a long-term contract.
Compared to other CRM platforms that offer less flexibility and require long-term commitments, HubSpot's pricing model makes it a more attractive option for businesses looking for a CRM that can grow and evolve with their needs.