11 Reasons Why the iPhone Beats Android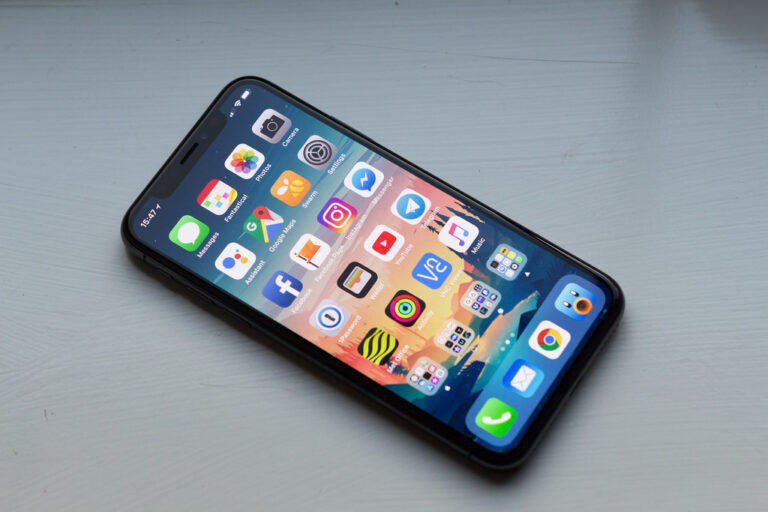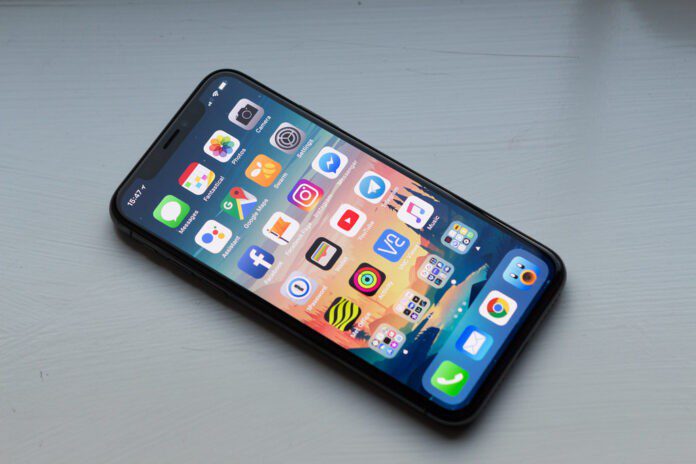 There are many reasons why the iPhone beats Android operating system's smartphone. In this article, I am describing 11 reasons rationally.
Although I like Android phones when most friends and family ask me which phone to buy, I tend to recommend the iPhone over Android. This is why.
Let me start saying it that I like Android phones. I love the variety of hardware and the countless software customization options. The Samsung Galaxy S9 and Google Pixel 2 are especially attractive for those who want respectively the sexiest design and the most powerful camera.
The reason to go to Apple's route with the iPhone is not just the platform. It's how software and hardware complement to each other. The iPhone also works perfectly with other Apple gadgets, including Mac, Apple Watch and Apple TV. There is an ecosystem factor. Here are 11 reasons why the iPhone beats Android.
Too much faster
If you are thinking of buying an iPhone, you have to know that the chip they use inside is much better than any other used in a smartphone in the Android field.
This speed difference should also make playing the most intensive games. And especially enjoy the demanding augmented reality applications, a more fluid experience.
Better hardware and software integration
The 3D touch screen first presented with the iPhone 6s, and available on all models except one that has been presented since is smart enough to detect pressure, allowing you to perform quick actions from the home screen just by pressing an application icon. The portrait mode on the iPhone 8 Plus can add sophisticated lighting effects with a touch. The iPhone X can scan your face to register, even if you've grown a beard or started wearing glasses.
These are just some of the examples of how Apple hardware and software designers work together to make the iPhone better than Android. And it is not a coincidence that Google has acquired HTC's smartphone business. It wants to recreate that same magic by better integrating his mobile operating system with its devices.
The easiest phone to use
Despite all the promises of the creators of Android phones to streamline their user interfaces, the iPhone remains the easiest phone to use by far. Some may regret the lack of change in the appearance of iOS over the years, but I think it is an advantage that works quite similar to what it did in 2007. Pick it up, turn it on and open the application.
iPhone interface
Of course, Apple has retracted improvements over the years, such as Siri and Control Center. However, the iPhone still has a zero-learning curve. With iOS 10, Apple opened Siri and iMessages to developers, and customizable widgets are available. So, you can't really argue that the iPhone is a walled garden. And with iOS 11, Apple has added the ability to edit Live Photos, send payments to friends in the Messages application and organize files through a file application (which is a delay because Android has had access to the files since the beginning).
Update the OS whenever you want
Android fans, this is going to hurt a little. A week after the launch iOS 11 was reported to be installed on 25 percent of iOS devices according to the Mix panel analysis company. In January 2018, iOS 11 was in 65 percent of iOS devices. Meanwhile, Android Oreo was at 0.7 percent of the devices at that time.
The problem is as follows: with the exception of pure Android phones such as Pixel 2, Samsung, LG and HTC, others have to go through more hoops to offer you the latest version of Google's operating system, including operator certification. In addition, phone manufacturers generally do not strive to update older phones. In fact, LG recently created a Software Update Center to accelerate updates.
If you have a compatible iPhone, an iPhone 5s or later in the case of iOS 11, it can be updated to the latest version of iOS on the day of its release (or close, depending on the status of Apple servers).
The best applications first
Now that both iOS and Android have millions of applications in their stores, the arms race is over, right? Not really. The iPhone is still favored by developers as the launch pad of choice for the most popular new applications.
iPhone applications
Google Play store is like the Netflix of app stores. you get the hits, but usually after they see their first run on iOS. For example, it took Instagram two years for its debut on Android after it was released for the iPhone. Other applications have taken only a few months to reach Android. Another application that came to the iPhone before Android was Snapchat.
The message is clear for those who do not want to be treated as citizens of second-class applications, the iPhone remains the king.
Play device
There was a time when mobile video games were dominated by Nintendo's 3DS and Sony's Vita PlayStation. iPhone changed that.
Apple devices such as the iPhone and iPod touch are perhaps the dominant ones in the mobile video game market, with tens of thousands of great games and millions of players. The growth of the iPhone as a gaming platform, in fact, has led some observers to predict that Apple will eclipse Nintendo and Sony as the leading mobile gaming platform (Nintendo has even started launching games for the iPhone, such as Super Mario Run).
The tight integration of Apple hardware and software mentioned above has allowed it to create powerful gaming technologies using hardware and software that make its phones as fast as some laptops.
The general expectation that Android applications should be free has led game developers to make money to develop first for iPhone and then Android. In fact, due to problems with the development of Android, some game companies have stopped creating games for everything together.
While Android has its share of successful games, the iPhone has the clear advantage.
No bloatware!
Bloatware is the unwanted software included in a computer or mobile device by the manufacturer.
It is not a good sign for potential buyers of Android phones that some of the most popular items on the network are bloatware removal guides.
Samsung and others have improved to minimize user pain by grouping all operator bloatware into a single folder, but it's still crap that takes up space on your phone.
You won't find a single piece of operator software preinstalled on an iPhone, which will provide a clean and ready-to-use experience. Apple includes some applications that you may not want or need, such as Apple Watch, but you have much more moderation than other manufacturers when it comes to grouping your own things. And in iOS 11, you can at least disable the integrated applications that you don't need.
It works wonderfully with a Mac
If you haven't tried a Mac for a while, you might be surprised to know how well integrated it is currently with iPhones. For example, with the MacOS Continuity feature, you can use your MacBook to send and receive text messages and even receive and make calls. All you have to do is keep your iPhone close.
I find that the Transfer function is a little less useful, but some may like that they can do things like start an email on their Mac and then continue from where they left it on their iPhone, or vice versa. Thanks to iCloud keeping everything in sync, you also have easy access on your Mac to the photos you take on your iPhone, as well as any notes or documents you create.
In iOS 11, a new Files application makes it easier to keep your files in sync on iCloud and your Mac. With macOS High Sierra, the Photos application has become more similar to iOS, with a new Memories view, the ability to edit Live Photos and an improved People album, making it easy to move from iOS to macOS.
Apple Pay
Between Android Pay and Samsung Pay, Apple has many rivals, but right now, Apple Pay is the most popular method of making mobile payments. It is also very easy to use. All you have to do to use Apple Pay is to bring your iPhone to the payment terminal supported at the check-in desk and then press your finger on the Touch ID sensor of your phone.
With the iPhone X, just double-tap the side button and then stare at your phone to use Face ID.
If you are not very excited about using your phone to pay for things in the store, you can try another alternative: iOS 11 supports sending and receiving money from friends and family from the Messages application. Yes, there are third-party applications that do this, but with the iPhone, it is integrated.
Unfortunately, the funds you send and receive are stored on a Pay Cash card and then must be transferred to your bank. I would prefer that the funds go directly to the account associated with the Apple Pay account.
Share with family
A family that plays together saves together. With Family Sharing on the iPhone, mom, dad and children can share purchases on the App Store, iTunes and iBooks with up to six people. You can also keep your own iTunes accounts. When the smallest of the house wants to make a purchase, you receive an alert through the "Ask to buy" function, so you can better control what you are downloading and also avoid the impact of the invoice.
You can choose between a 200 GB iCloud storage plan for the family.
Other Family Sharing features include shared photo albums, a shared calendar and the ability to see where your children are on the map at any time. Google does not offer easy family sharing on Android devices, but Android benefits from a much better selection of parental control applications.
Better support and help
When you have a problem with your Android phone, you can try to find a solution in online forums or by calling your provider. But with the iPhone, you can access a vast database of helpful help articles on the Apple website, get help through live chat or schedule an appointment at an Apple Store.
With the exception of Pixel, Google does not have this type of direct relationship with its customers. For other Android phones, you should turn to your operator or phone manufacturer, and you won't see the same level of service.
Source: https://www.techpond.net/2019/08/9-reasons-why-iphone-surpasses-android.html