World Environment Day 2023: Pathways to Planet Protection
Listen to the Podcast:
World Environment Day (WED) is observed annually on June 5 to promote environmental protection awareness and action. It is endorsed by many non-governmental organizations, businesses, and government entities and is the primary United Nations outreach day promoting the environment.
Since its inception in 1973, the event has served as a platform for bringing attention to environmental concerns such as marine pollution, overpopulation, global warming, sustainable development, and wildlife crime.
Over 143 countries participate yearly in World Environment Day, a global platform for public engagement. Each year, the program has provided a theme and forum for businesses, non-profits, communities, governments, and personalities to advocate for environmental causes.
History of World Environment Day
World Environment Day has been celebrated annually on June 5th since 1974. The United Nations General Assembly established the day to raise awareness about environmental issues and encourage individuals and communities worldwide to take action to protect the planet. Each year, a different theme focuses on a specific environmental concern.
This day reminds us that we are all responsible for the health of our planet, and it encourages us to take an active role in creating a sustainable future for generations to come. World Environment Day is celebrated in over 140 countries, with events like tree planting, clean-up campaigns, and environmental education programs. It serves as a reminder that we all have a part to play in creating a better world for ourselves and future generations.
Importance of World Environment Day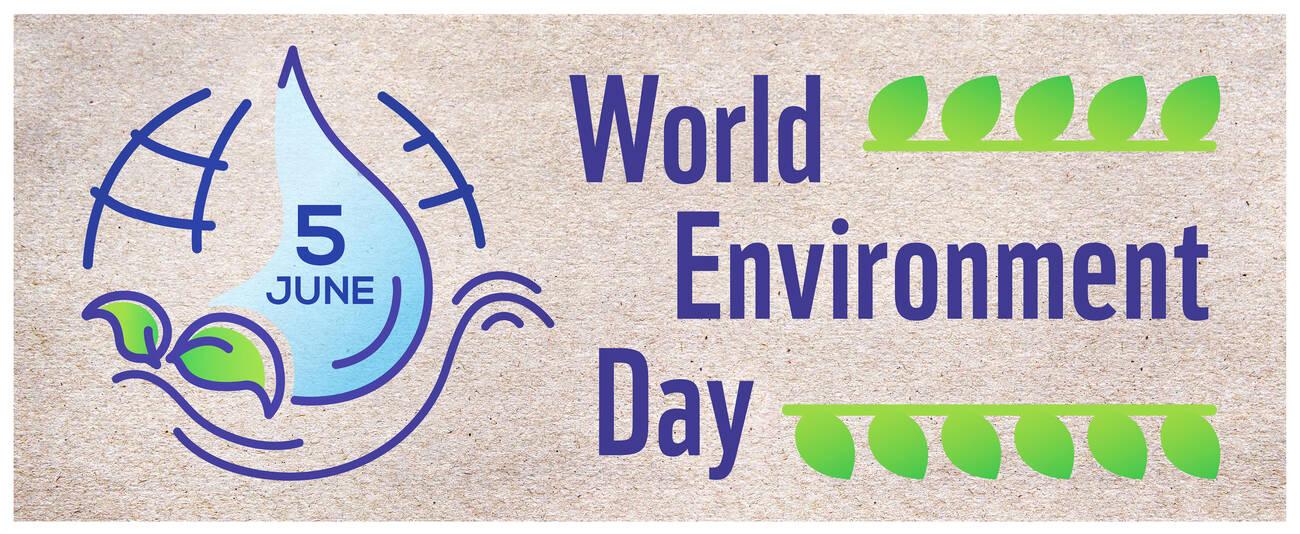 World Environment Day is an important event celebrated annually on 5th June across the globe to raise awareness about the Earth's environment and the need to protect it. The day encourages people to take positive action toward safeguarding the planet from the harmful effects of climate change, pollution, waste, and other environmental hazards.
The world faces numerous environmental challenges, such as deforestation, air and water pollution, global warming, plastic waste, and habitat destruction. The careless misuse of resources by humans has caused severe damage to the planet and its biodiversity. World Environment Day provides an opportunity to reflect on these issues and to take steps towards preserving the environment for future generations.
The day serves as a reminder that everyone has a role to play in protecting and conserving the environment. Governments, businesses, organizations, and individuals are all responsible for making more sustainable choices and introducing environmentally-friendly practices. Working together can positively impact our planet and create a more sustainable future.
World Environment Day encourages people to participate in tree planting, recycling, and reducing energy consumption. It also provides a platform for raising awareness about the environment and the need to protect it.
World Environment Day is an important event that serves as a call to action for everyone to protect and preserve the Earth's environment. We must all work together to take positive steps toward reducing our impact on the planet and creating a more sustainable future.
World Environment Day 2023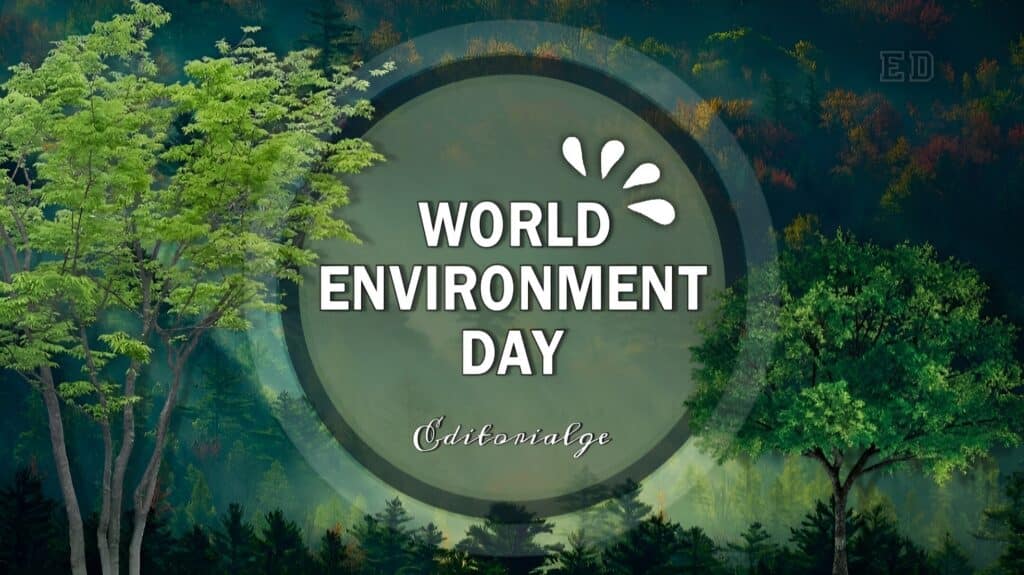 Day

World Environment Day  

Observed

June

World Environment Day 2023

June 5, 2023

Host

Côte d'Ivoire, in partnership with the Netherlands

Established by

United Nations (UN)

Theme

Solutions to plastic pollution

#BeatPlasticPollution

Aim

To inspire more people than ever before to take action to prevent the growing strain on planet Earth's nature.
Theme for 2023
World Environment Day 2023's theme is "Solutions to Plastic Pollution." World Environment Day 2023 will be commemorated with Solutions to plastic pollution, emphasizing the need for governments, businesses, and other stakeholders to scale up and accelerate their efforts to address the growing plastic pollution disaster.
Every year, more than 400 million tonnes of single-use plastic are generated worldwide, with barely less than 10% recycled. Single-use plastic that is discarded or burned endangers the health and biodiversity of all living species and pollutes the environment. The theme of World Environment Day 2023 is to use available science to find solutions to plastic pollution and to join our efforts so that we can #BeatPlasticPollution.
What is the Host Country for 2023 World Environment Day?
Annually, the location where official celebrations are held is to disseminate a positive message regarding environmental changes. This year, Sweden will collaborate with UNEP to host World Environment Day. Sweden will invite other nations and government officials to the events and activities associated with environment day to find collaborative solutions to rising environmental concerns.
In addition, this year marks the 50th anniversary of the establishment of UNEP and the first Stockholm conference. With the special celebrations to recognize UNEP's contributions, the Swedish government intends to engage the international community in shedding light on the severe climatic changes caused by global environmental issues.
How to Celebrate World Environment Day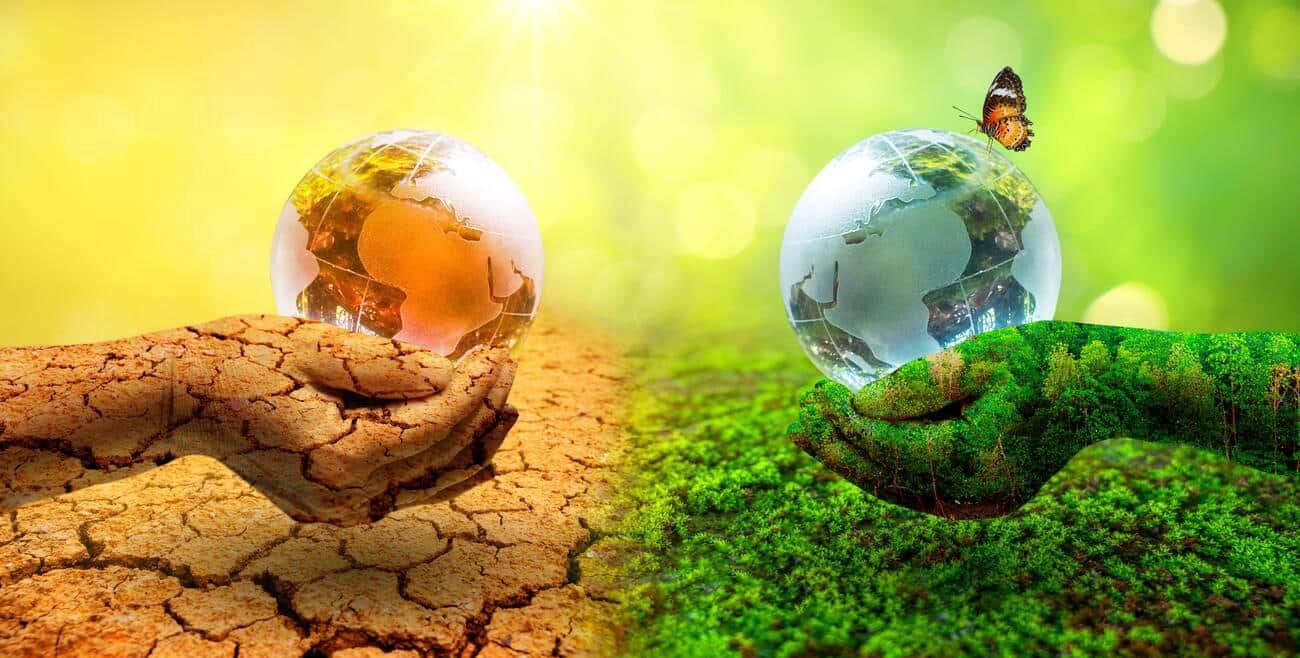 World Environment Day, observed on June 5th every year, is a day to remind ourselves of the importance of the environment and our role in preserving it. Here are a few ways to celebrate World Environment Day:
Plant Trees: Trees are essential for the environment as they absorb carbon dioxide from the atmosphere, clean the air, and provide a habitat for animals. You could organize a tree-planting activity with friends or in your local community.
Reduce Plastic Usage:

Plastic pollution is a major environmental issue, and we can all play our part in reducing it. To reduce single-use plastic waste, you could switch to reusable bags, bottles, and containers.

Clean Up Litter:

Litter harms the environment and can harm wildlife. You could organize or participate in a litter clean-up campaign in your community.

Spread Awareness: The environment must be protected; awareness is a crucial first step toward achieving this. You could share educational content on social media about environmental issues and encourage others to join in celebrating World Environment Day.
Participate in Eco-Friendly Activities: There are several ways to enjoy outdoor activities while being eco-friendly. You could go on a hike, a bike ride, or even picnic in a local park. Remember to recycle any waste you generate and leave no trace behind.
By following these tips, you can help positively impact the environment and celebrate World Environment Day 2023 – "Restore Our Earth" in a meaningful way.
Quotes 
"The only way forward, if we are going to improve the quality of the environment, is to get everybody involved." – Richard Rogers
"What we are doing to the forests of the world is but a mirror reflection of what we are doing to ourselves and one another." – Mahatma Gandhi
"Climate change is the environmental challenge of this generation, and it is imperative that we act before it's too late." – John Delaney
"We need joy as we need air. We need love as we need water. We need each other as we need the earth we share." – Maya Angelou
"Birds are indicators of the environment If they are in trouble, we know we'll soon be in trouble."– Roger Tory Peterson
"Destroying rainforest for economic gain is like burning a Renaissance painting to cook a meal." – E O Wilson
"We are using resources as if we had two planets, not one There can be no 'plan B' because there is no 'planet B'." – Ban Ki-moon
"People need to be cautious because anything built by man can be destroyed by Mother Nature." – Russel Honore
"We won't have a society if we destroy the environment." – Margaret Mead
"The environment is where we all meet; where we all have a mutual interest; it is the one thing all of us share." – Lady Bird Johnson
"Good environmental policy is good economic policy." – Bernie Sanders
"Design our world so that we have positive social and environmental side effects." – Bjarke Ingels
"The future will either be green or not at all." – Bob Brown
"The environmental problems of developing countries are not the side effects of excessive industrialization but reflect the inadequacy of development." – Indira Gandhi
"Climate change is an economic, public health, and environmental issue that we have a moral responsibility to address." – Brad Schneider
"Mother Nature comes up against reality, and the reality is that the system doesn't work." – John Garamendi
"We do not inherit the earth from our ancestors, we borrow it from our children." – Native American Proverb
"Modern technology owes ecology an apology." – Alan M Eddison
"Because we don't think about future generations, they will never forget us." – Henrik Tikkanen
Wishes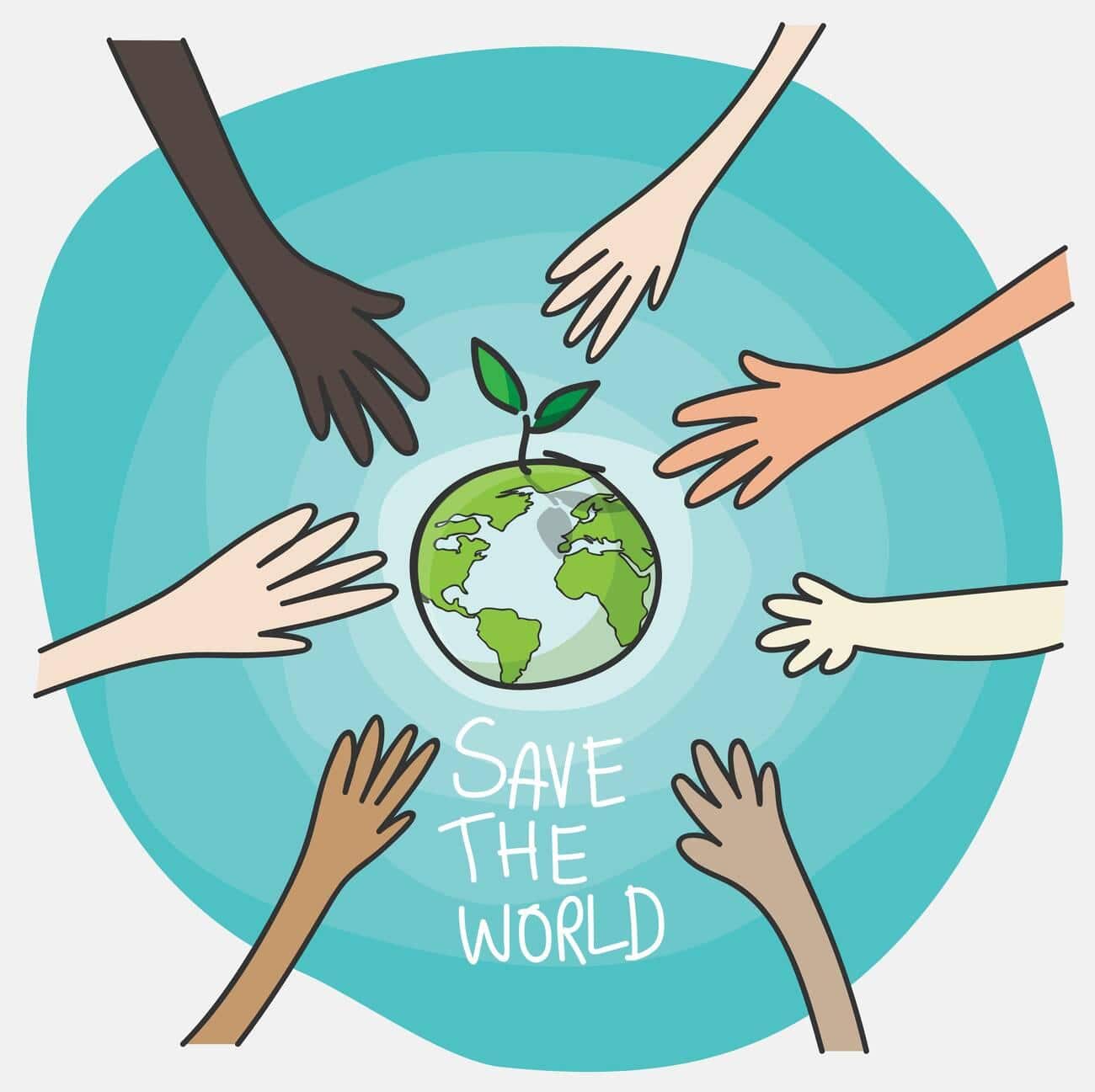 – Let us give future generations a healthier environment for a happier life…Best wishes on World Environment Day.
– We must join hands to save our beautiful planet, as there is no other place in the universe so beautiful, vibrant, and lively. Let us be more responsible. Happy World Environment Day.
– World Environment Day will keep reminding us of the wrong we did to our environment and the right we need to do to correct it all.
– On World Environment Day, let's stop harming nature… Let's join hands to bring a positive change to make Planet Earth a healthier, greener, and happier place to live.
– Save the trees our ancestors planted and plant new ones as a gift to the next generation. Make World Environment Day more successful by planting more trees!!!
– On World Environment Day, let us pledge to work hard to make Earth greener and healthier. Let us come together to plant more trees and spread greenery.
– Earth is like our home; we must keep it clean and green. On World Environment Day, let's promise to make it a better place to live.
– It is our responsibility to keep our surroundings clean and green, and we all must make the best of our efforts to do so, to save Mother Earth and live happily. Happy World Environment Day.
– We cannot imagine prosperity without an environment. We cannot imagine life without the environment. It always comes first, and we must make it our priority. A Very Happy World Environment Day.
– World Environment Day reminds us to take good care of our surroundings. Let's promise to make our planet greener for us to enjoy life.
– Nature nourishes us at every turn like a mother. So the responsibility to protect her is ours. On World Environment Day, let's promise to fulfill this responsibility sincerely.
– We must come together to protect and save our planet to make it a healthier and happier place for generations to come. Wishing you Happy World Environment Day.
– Do not pollute water, land, and air. Once it is gone, it is lost forever. Sending warm wishes on World Environment Day, promising to care for our environment.
Let's do our bit to make the world cleaner and healthier… Happy World Environment Day.
– Planting more and more trees is one of the best ways to make the world a healthier place to live and save the environment. On World Environment Day 2023, let us pledge to plant more trees.
Slogans for Environment Day
Think green. Be green. Stop polluting.

Conserve what our children deserve.

Eradicate pollution, Save the environment.

Stop polluting and start living.

Prevent pollution, and protect nature.

Plant trees to make our environment pollution-free.

Wipe out pollution before it wipes you out.

You are the key to cleaner and pollution-free air.

Love to breathe, save the trees.

Save the Earth, Save Yourselves.
Wrapping Up
With the alarming threats of global warming, pollution, and food waste, everyone should do their part to make sure that the places we live are suitable for our children and grandchildren. World Environment Day is held every year worldwide to bring attention to the most critical problems we face.
This is because human actions have direct effects on the natural world. This piece has talked about everything there is to know about World Environment Day and gives ideas for how to celebrate this special day.
Subscribe to Our Latest Newsletter
To Read Our Exclusive Content, Sign up Now.
$5/Monthly, $50/Yearly