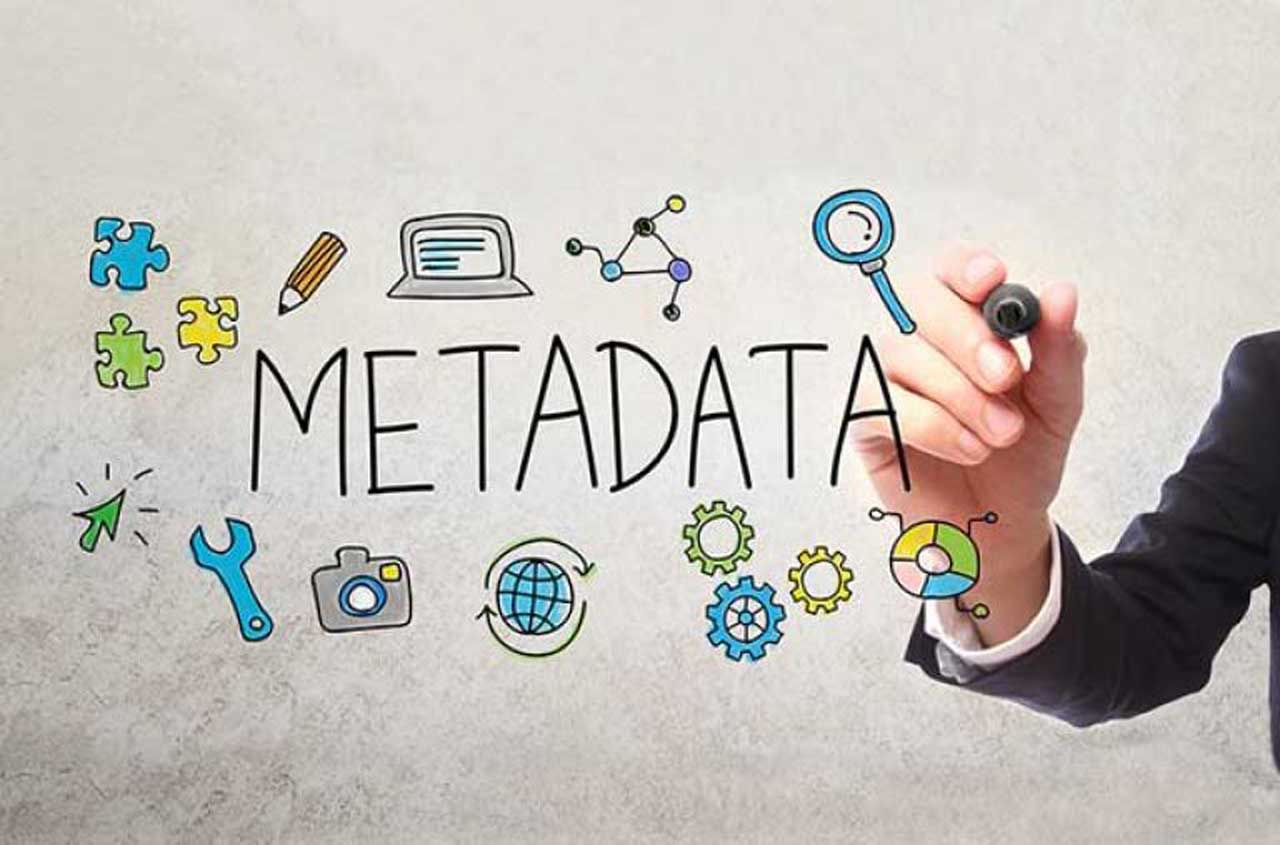 Data is the building block of high-quality business intelligence as well as investment intelligence. Thus,
no wonder that everyone in business today is interested in data science and how to make its usage more
efficient. That is what makes it so crucial to know in what shapes and sizes or, more appropriately,
types do these building blocks come. There are four foundational categories of data on which every
other classification is built. These categories are structured data, unstructured data, semi-structured
data, and metadata. Let us look at the latter of these, finding out more about what is metadata.
Data about data
One can easily notice that of the data types mentioned above, metadata is the odd one out. The other
names of the categories refer to structure, showing that we can categorize data by the way it is
structured. Metadata does not refer to structure in name, nor is the structure its primary concern. So,
what is metadata and what is it concerned with?
Metadata can be broadly defined as data about data. To expand on this definition, metadata is the data
that describes what sort of data is held in the datasets or the datasets themselves. Thus, metadata is
concerned with various features of data that is held in particular storage and structure may, but need
not, be one of these features.
Thus, for example, if we have a text document filled with information about our customers, what is in
the document is data. And what describes this data, as the size of the document, or its name, is our
metadata. That is data about the document and what is in it.
Types of Metadata
As with data in general, there is no single way to categorize metadata. Various types and classifications
have been advanced in different contexts. Metadata can function in many varying ways and have very
specific purposes when describing the characteristics of particular datasets. Thus, different types of
metadata can be recognized, depending on the purpose and criteria that we adopt when categorizing.
However, there are some basic types of metadata that are often proposed as distinct categories. These
types may include but are not limited to the following.
● Descriptive metadata is probably the most basic and easily recognizable type of metadata. This
is the information that describes and allows the identification of particular data, like titles, keywords,
authors, and related dates.
● Administrative metadata is the kind of metadata that helps to manage a particular dataset. It
usually includes permissions, type of resource, the model and the time of the file's creation, etc.
● Structural metadata. Here is where structure comes into consideration when talking about
metadata. This refers to the data that informs how particular sequences of a document should
come together, for example, when playing a video.
● Preservation metadata is the information needed to preserve and maintain a file, describing how
it should interact with the system or storage.
● Statistical metadata refers to the information about the procedures that were used to gather
and/or produce statistical data and is thus also called process metadata.
● Reference metadata is related to statistical metadata in that it informs about the quality of
statistical data.
● Used metadata is logged whenever a user accesses a particular piece of digital information.
● Provenance metadata is used to track the changes and duplications of the pieces of information
over time. For example, whenever a file is altered in some way or copied, provenance metadata
about it is created.
Another way to categorize metadata is by splitting it into two major types – business metadata and
technical metadata. The latter refers to all the technical details describing the data and encompasses
most of the metadata types mentioned above. Business metadata provides the business context to the data,
for example, when some business users create explanations of the information stored as business
intelligence in order to enhance the ability of other users within the company to understand the
intelligence.
The "what is metadata?" question in a business context
The "what is metadata question" gains a specific relevance when asked in relation to business value.
The use of metadata in business does not end with the specific class of business metadata. In fact, the
most important benefits of metadata come along with the usage of data itself.
The abovementioned use of metadata allows companies to track user activity on their website, thus
enabling predictions regarding future usage. This also provides valuable analytical insights that can
be turned into important changes in the website design and product itself.
Additionally, metadata of the website is crucial to its visibility in regard to search engines. Titles,
descriptions, tags, and particular keywords are what makes or break websites as far as search engine
optimization goes.
Furthermore, metadata is crucial for efficient data management. It allows cataloging the information in
the databases and access the necessary files faster, also preventing data loss due to mismanagement.
Finally, metadata is what helps companies in creating actionable social media marketing strategies. It
allows searching for various social media users and groups with particular interests and other
characteristics, thus enabling well-targeted campaigns.
These and other use cases make metadata as important for businesses as data itself.
Subscribe to Our Latest Newsletter
To Read Our Exclusive Content, Sign up Now.
$5/Monthly, $50/Yearly