Wharton AI Course – Benefits, Opportunities, and More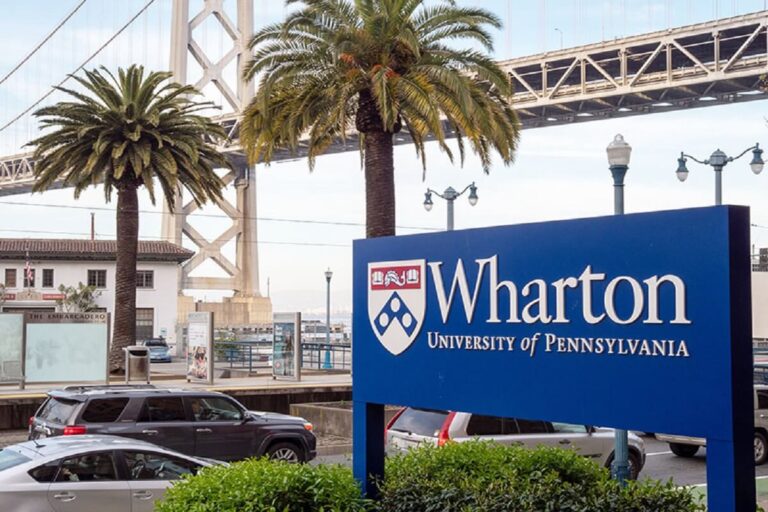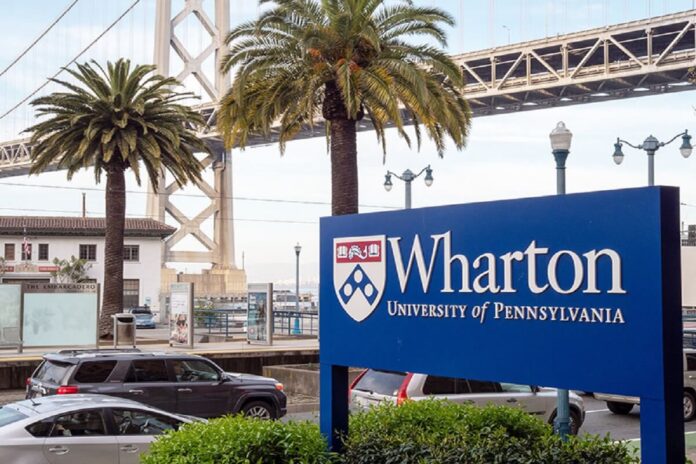 Artificial Intelligence has ventured into different industries. If you pursue a Wharton AI course, you will gain a competitive edge over numerous candidates looking for opportunities in the field. The program will comprehensively understand AI, machine learning, and big data. Dive into the article to understand the benefits, opportunities, and more about the Wharton AI course.
Benefits of pursuing an Artificial Intelligence course
The Wharton AI course can offer you the following benefits:
● Brighter Career
Pursuing an artificial intelligence course will ensure that you will have access to a massive number of opportunities. The average pay scale of an AI professional ranges from $84k to $300k. You will be able to explore a wide range of career opportunities after getting an online certification in artificial intelligence. Several prominent organizations all over the globe are looking forward to hiring skilled AI professionals.
● Enjoy the versatility
AI and Machine Learning are used in a vast array of fields. You will find the presence of AI in different industries like healthcare, banking, and finance. The use of AI in different fields is delivering outstanding results everywhere.
● Acquire the skills to improve user experience
AI helps improve the intelligence services we use daily. Combining AI tools and technologies like chatbots and visual assistants improves the user experience. A Wharton AI course will help you incorporate helpful features in existing applications.
● AI Ensures Better Disaster Management
When a natural disaster hits a region, government agencies and social workers do their best to help. But residents of the disaster-stricken area often seek help on social media platforms. Victims often post their conditions on social media platforms to alert the right authorities. Social networks use AI-enabled programs to disseminate more information about disasters.
●  AI: the skill of the 21st century
A Wharton AI course is beneficial because it teaches the skill of the century. AI is all set to replace several jobs otherwise performed by humans. You must be wondering about the need to enroll in an artificial intelligence course if it's about to replace human jobs.
The trust is that the advent of AI has also increased millions of job roles in different sectors. To be a part of the artificial intelligence workforce, you must have the relevant skills. An artificial intelligence certification will equip you with all the skills and knowledge required to fulfill all AI-related jobs.
● Learn to manage data
Every day, human beings generate tons of data. We collect information from anything we see, consume, or communicate. The collected data is fed to machine learning algorithms to identify a behavioral pattern. A Wharton AI certification will ensure that you can retrieve specialized information about customers through the vast amount of data. Companies are looking for professionals with artificial intelligence certification to increase sales and win in the competitive environment.
Opportunities after pursuing an AI course
After pursuing a Wharton AI certification, you will be able to pursue the following careers:
● Machine Learning Engineer
Machine learning engineers operate at the intersection of data science and software engineering. Their role includes leveraging big data programming frameworks and tools to develop production-ready data and scalable models. An artificial intelligence certification will help you learn about neural networks, cloud applications, and machine learning. You will also learn about several programming languages like Scala, Python, and Java.
● Business Intelligence Developer
Business intelligence developers deal with complex external and internal data to detect trends. For instance, financial companies monitor stock market trends to make smart investments. Product companies track sales trends to build the best distribution strategy. An artificial intelligence course helps business intelligence developers to design, maintain, and model complex data within cloud-based data platforms.
● Data Scientist
Data scientists gather data and analyze it. They generate insights from it for a vast range of purposes. A Wharton AI certification course equips data scientists with several processes, tools, and algorithms to gain knowledge from data and recognize meaningful data. A Wharton AI course also helps them understand statistical analysis and unstructured data.
● Research Scientist
Research scientist serves an academically driven AI role. A Wharton AI course offers research scientists knowledge about different disciplines, including machine learning, mathematics, statistics, and deep learning. An artificial intelligence course offers extensive experience and knowledge in graphical models, natural language processing, reinforcement learning, and computer perception.
● Data Analyst
The role of a data analyst was restricted to collecting, organizing, processing, and analyzing data to gain valuable insights for a long time. The tasks were usually repetitive and mundane. But the emergence of AI ensured that most of the tasks were automated.
Nowadays, data analysts need to prepare data for machine learning frameworks. They develop detailed reports from the results. Wharton AI certification ensures you have all the skills to become an AI data analyst.
You will gain knowledge of different database languages like SQL to process or extract data. You will also learn programming languages like Python to clean and analyze data. Modern data analysts must also be familiar with visualization tools and analytics dashboards like PowerBI and Tableau.
● Robotics Engineers
An AI course is great for pursuing a career in building and maintaining robots. The robots run using artificial intelligence and are often used in the healthcare industry. AI-powered robots are used to perform surgeries.
Who should pursue the program?
The Wharton AI course is perfect for the following people:
C-level executives or senior leaders want to incorporate AI into their business strategy.
Senior managers and executives who wish to manage AI-driven projects and teams.
Business heads who wish to explore different AI opportunities.
Professionals in the middle of their careers wish to upskill their knowledge with popular AI tools and technologies.
Professionals are interested in using AI to fulfill their business needs.
Ending note
Enroll in an AI course today without any hesitation. The Wharton AI certification will help you acquire the necessary skills and knowledge to build smart and intelligent machines.
For any further information, clarification, or career guidance related to the AI Wharton course, reach out to us at 1800-212-7688