3 Reasons to Use a VPN on Your Apple TV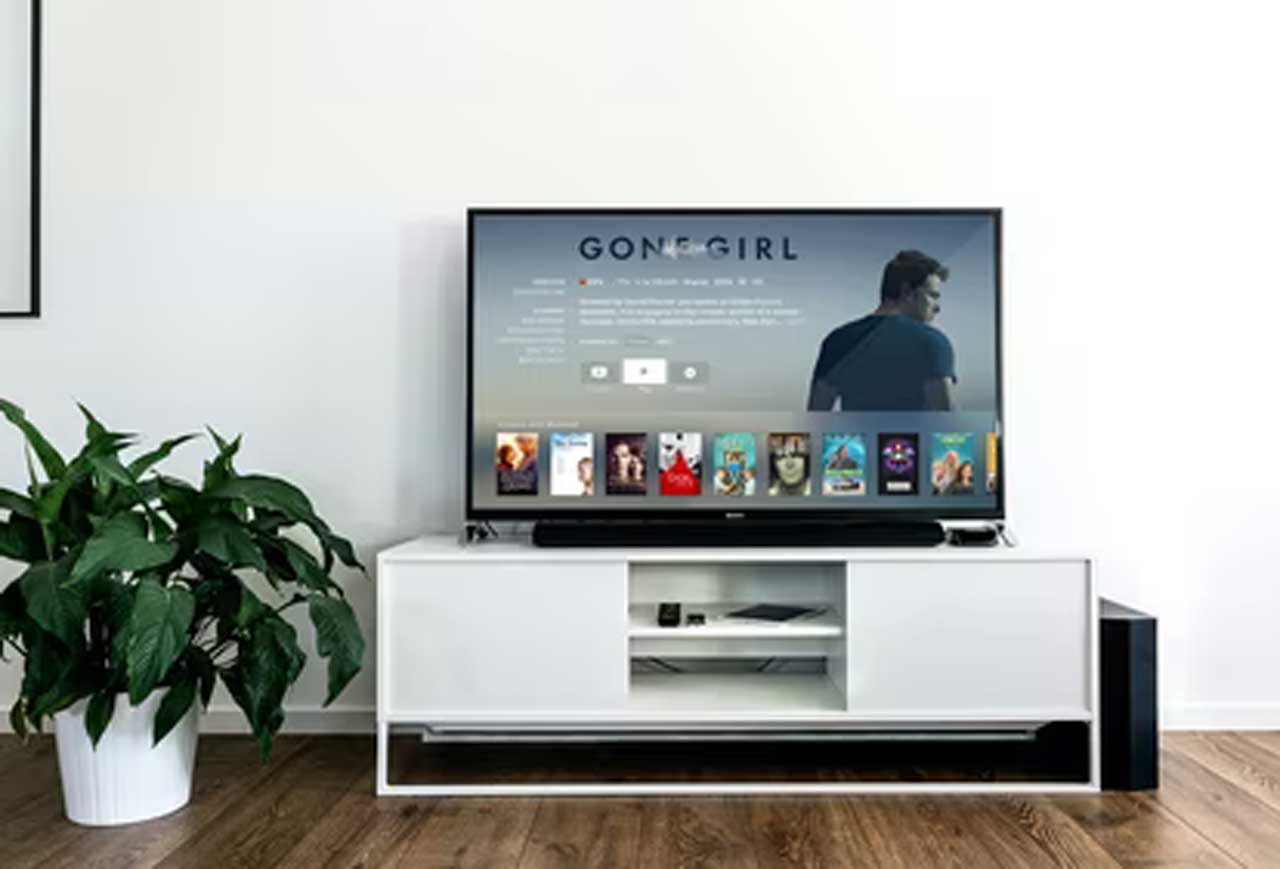 In recent years, VPNs have grown in popularity with a rapid increase in their usage. VPNs are primarily used for encrypting online traffic to ensure a private and secure connection. However, another reason why most people use a VPN on their Apple TV is for streaming. 
Whether you want live TV or on-demand content, Apple TV offers a lot of options for viewers. However, due to geo-restrictions, you might be having trouble accessing some content that is not available in your region. A VPN is able to hide your actual IP address and mask your geo-location. This will help you bypass geo-restrictions on your Apple TV and stream any content you want. 
A VPN also encrypts your online traffic, so everything you do on your Apple TV is secured from the prying eyes of your internet service provider (ISP) and snoopers. 
If you love watching movies and TV shows on your Apple TV and want to broaden your streaming experience, you need the best VPN for Apple TV. Read on to discover some key benefits of using a VPN on your Apple TV.
1. Access geo-restricted streaming services 
Due to content licensing agreements, streaming services across the world are geo-restricted. Most streaming platforms are only available in a few regions only, and some platforms like Netflix offer different content libraries for different countries. Some popular geo-blocked streaming platforms include Hulu, BBC iPlayer, HBO Max, Showtime, and more. 
BBC iPlayer is only available in the United Kingdom. As a result, if you try to access BBC iPlayer on your Apple TV from abroad, you will get the geo-location error saying the service is not available in your region. The same is for Hulu as it is only available in the US, so you cannot watch them from abroad. 
The good news is that by using a VPN on your Apple TV you can easily bypass these geo-restrictions and access any content you want. For example, if you connect to a UK server, you can make it appear that you are trying to access BBC iPlayer from within the UK. This way, you can connect to any server location and trick streaming services into thinking you are accessing it from an approved country/ region. 
So, if you are abroad, you can use a VPN to catch up to your latest BBC iPlayer shows or other streaming services on your Apple TV. 
2. Watch exclusive shows on Netflix 
Unlike most streaming services, Netflix is not restricted to any region, but it does offer different content libraries for different regions. For example, viewers in Canada get a different library as compared to viewers in the UK. 
So, viewers in the UK or Canada cannot watch Criminal Minds on Netflix as it is only available on US and Japanese Netflix libraries. If you search for Criminal Minds on Netflix, it will bring up results of related titles. 
Luckily, with a VPN, you can get the most of your Netflix subscription and unblock any Netflix library you want on your Apple TV. Most VPN services offer servers in various countries, so you can connect to any server you want and change your IP address. This way, you can stream region exclusive shows and movies on your Apple TV. 
It is worth noting that using a VPN for unblocking Netflix is not considered illegal. It is contradicting to Netflix's terms of service but is perfectly safe and legal. We have not heard of anyone having their account canceled for using a VPN for streaming Netflix. 
3. Avoid ISP throttling 
Online tasks like streaming, gaming, and downloading large files consume a lot of data. If you are a heavy streamer, chances are your ISP (Internet Service Provider) has throttled your bandwidth to avoid network congestion. The result? You might be getting slow connection speeds leading to streaming issues like buffering, lagging, and high loading time. 
In short, you will need to pause every few minutes and wait for the video to load. 
How to avoid ISP throttling your bandwidth? Use a VPN. When you connect to a VPN, it encrypts your internet traffic, keeping it hidden from your ISP. As a result, your ISP cannot see what you are doing online, and you are less likely to experience bandwidth throttling. 
VPNs are also pretty handy when it comes to online gaming. So, if you are gaming on your Apple TV, a VPN will ensure minimal lags, and pings. 
Conclusion 
These are just a few reasons why you should use a VPN on your Apple TV. With a VPN, you can also enjoy live TV and sports events like NFL, Wimbledon, Europa League, and more from anywhere in the world for free. 
Instead of paying heavy subscription fees, you can unblock free Live TV streaming platforms on your Apple TV and enjoy live coverage of events without paying a single penny. 
If you love to stream, it's definitely worth considering opting for a VPN to use on your Apple TV to enhance your streaming experience.
Subscribe to Our Latest Newsletter
To Read Our Exclusive Content, Sign up Now.
$5/Monthly, $50/Yearly