Simple Ways to Use Turmeric for Glowing Skin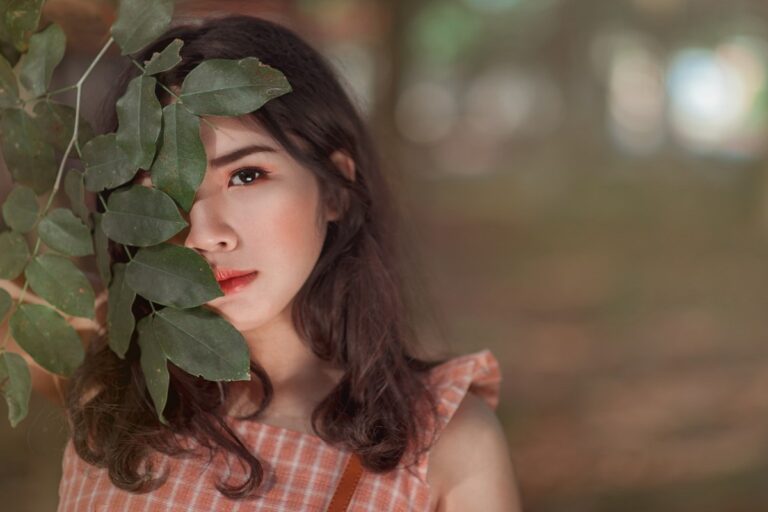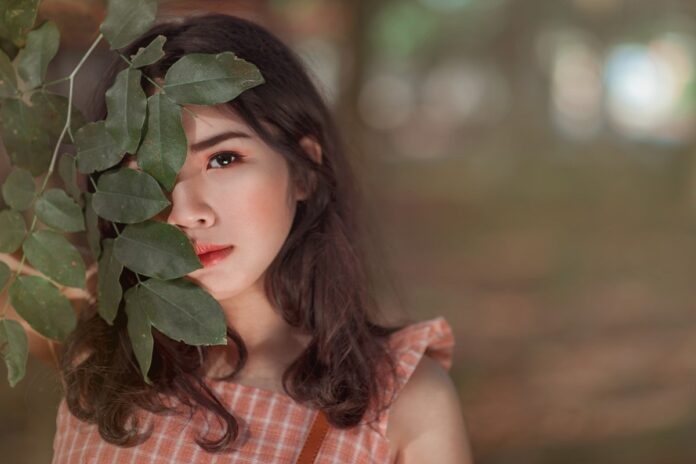 Are you looking for a one-stop solution for your skin? Trying out hundreds of different skincare products and spending excessive money can take a toll on you. Often, the solution to clear and glowing skin is in your kitchen.
Go to your kitchen cabinet and grab the magical yellow ingredient, turmeric! Many people are unaware of turmeric's antibacterial and anti-inflammatory properties. Using turmeric, you can whip up a homemade facemask that can target fine lines, dullness, acne, and dark spots.
Do you want to know how to get clear and glowing skin using turmeric? You are at the right spot because we tried and tested a few masks to target key skin issues people are facing. These turmeric remedies will undoubtedly make your skin feel like a light bulb. Let's get to the good part!
Why is Turmeric Beneficial for Skin?
Are you wondering how a mere spice can make your skin glow? Initially, we did not believe a spice could work wonders for the skin. However, turmeric has key substances that make it a prime ingredient in herbal and organic skincare. Here is why turmeric is best for your skin:
➢  Antibacterial Properties
Women and men, especially in their teenage years, get a lot of acne and pimples. While most of it is hormonal, the bacterial build-up can also cause your skin to flare up. Turmeric is enriched with antibacterial properties, which can help keep your skin clean. It has a sanitization effect on your skin, causing acne to fade away faster.
➢  Anti-inflammatory properties
Organic turmeric curcumin is known to be rich in anti-inflammatory properties. Sensitive skin with acne and pimples is often inflamed. Applying turmeric in the right quantity can help your skin to calm down. Turmeric also helps with redness and rosacea, which most people are concerned about.
➢  Antioxidant properties
Turmeric is valuable for many things, including its ability to reduce oxidative stress. Our body needs to eliminate toxins to maintain a healthier growing environment. Turmeric is a great way to consume antioxidants and flush out the body. Antioxidants are great for the skin as they help clear out blemishes and dark spots and have an anti-aging effect.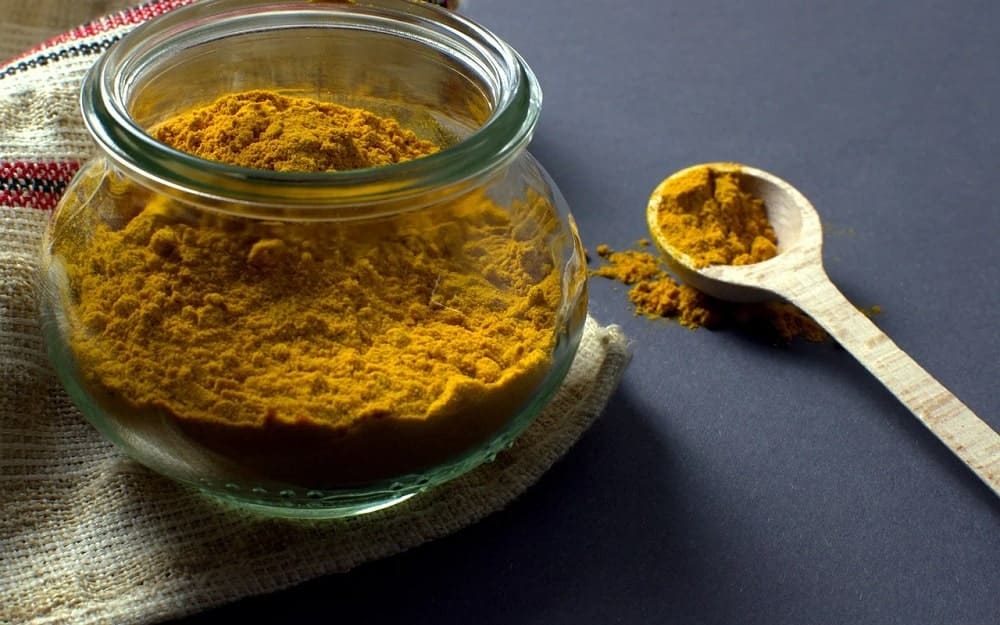 How to Use Turmeric on your Skin?
If you have never used turmeric on your skin before, you must be wondering how to apply it. Applying turmeric as a facemask is probably the best method. It is essential to use the right amount of turmeric to avoid stains. Here are some of our favorite face masks that show guaranteed results:
1. Turmeric and Gram Flour
The turmeric and gram flour mask are probably one of the most famous masks that have been around for many years. People in India and other parts of Asia swear by this mask as it helps prevent acne and brightens the skin. 
To make the mask, you need two teaspoons of gram flour, a pinch of turmeric, and water. Add water, turmeric, and gram flour to make a smooth paste. You can also use milk instead of water if you have dehydrated skin. 
Apply the mask for 20 minutes and wash it off with cold water using a circular motion. It would be best to use this mask at least once a week to see a visible difference. However, a patch test is important if you have extremely sensitive and acne-prone skin.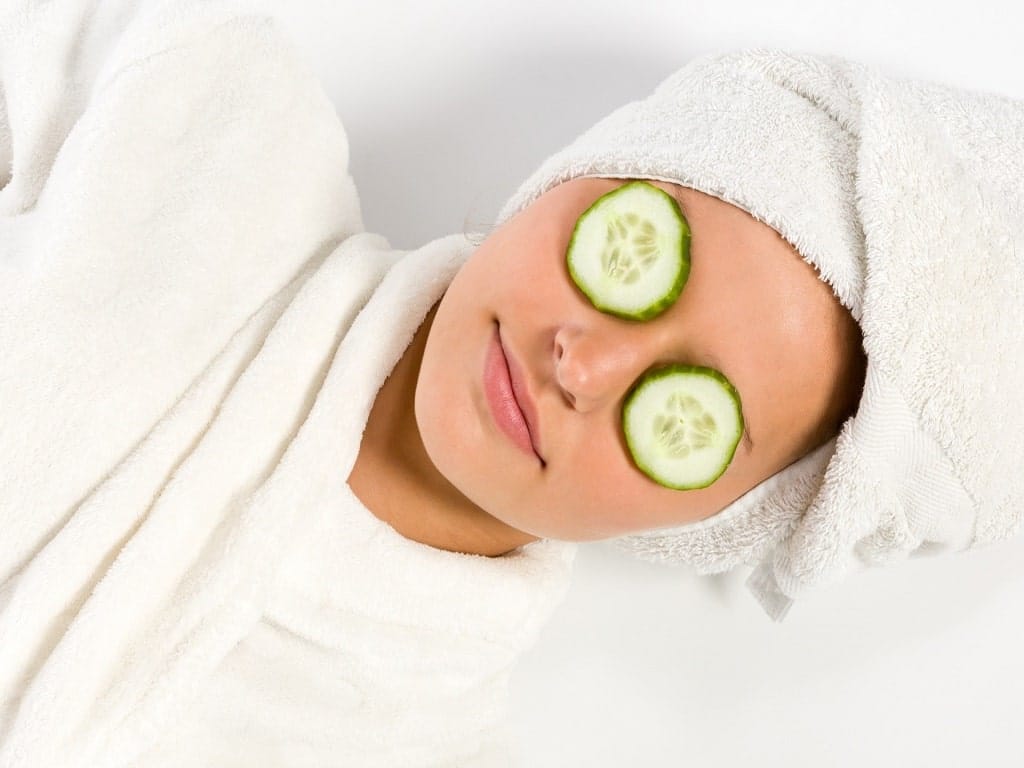 2. Turmeric and Milk
Turmeric and milk seem like a good dessert, but it makes an even better facemask. Add half a teaspoon of powdered milk to one or two pinches of turmeric. You can also add raw milk, but powdered milk is mess-free and makes the mask easier to apply.
Leave the mask for at least 15 minutes before washing off with cold water. It helps in retaining youthful skin and making it brighter. The curcumin and turmeric milk mask have a lot of beneficial antibacterials and anti-inflammatory and antioxidant properties. On top of that, lactic acid in milk helps revitalize and nourish the skin.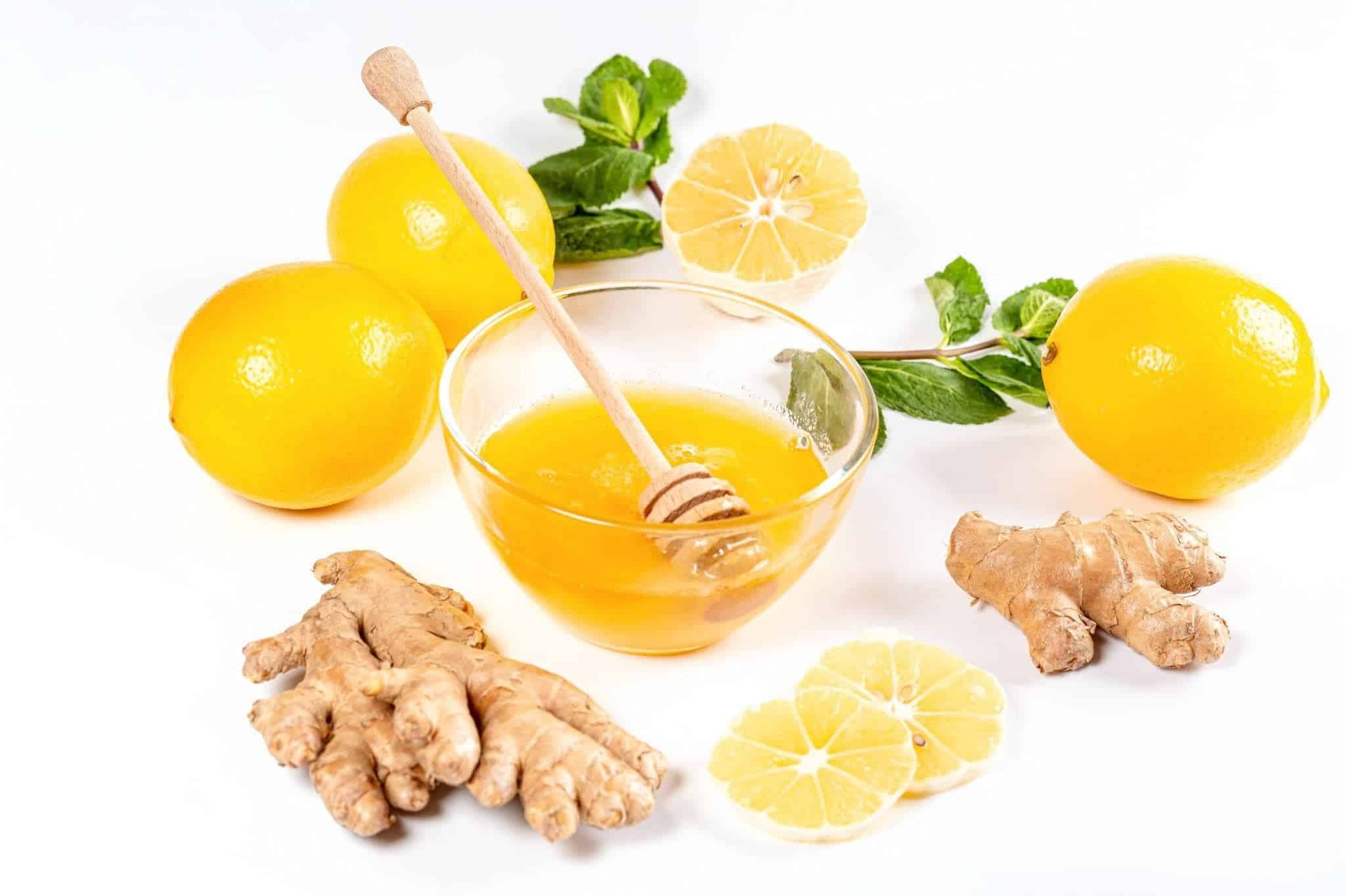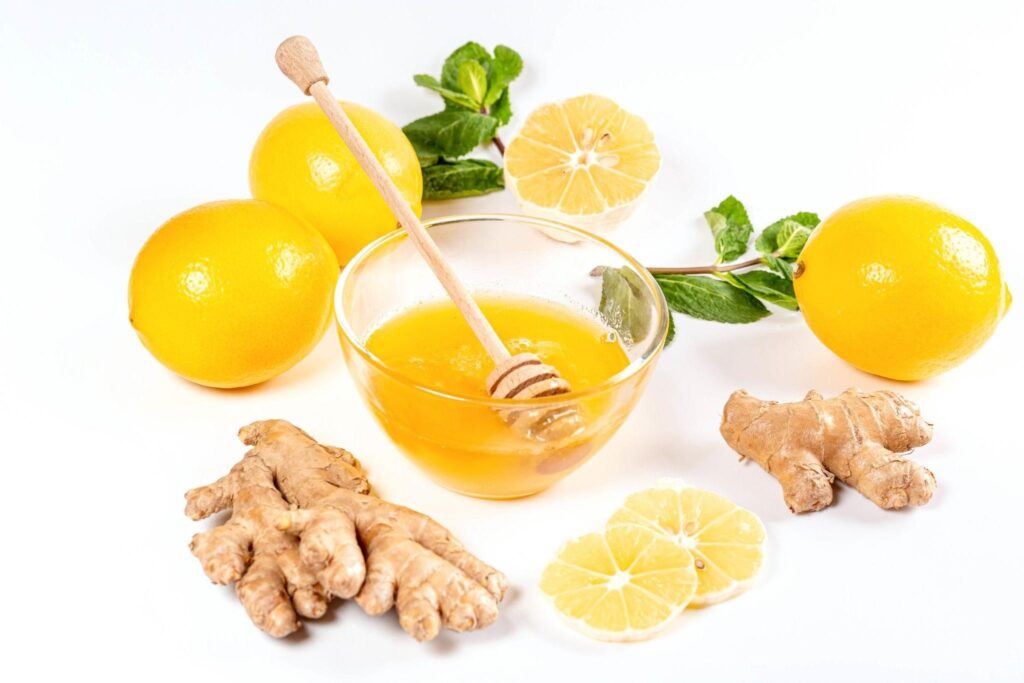 3. Turmeric, Honey, and Lemon 
If you have never applied turmeric, lemon, and honey masks on your skin, you are missing out on big-time. To make this mask, you need two teaspoons of honey, a pinch of turmeric, and two to three drops of lemon juice. Mix everything until it forms a smooth paste and applies a thick layer.
When applied every two days, the turmeric, lemon, and honey mask it quite nourishing for the skin. It is a great mask for lightening, brightening, and hydrating the skin. People notice a huge difference in their acne masks when using this mask regularly.
4. Turmeric, Honey, and Banana
Turmeric, banana, and honey masks are not very common, but people with dry skin know them. Nobody likes dry, flaky, and crusty skin. The banana, turmeric, and honey mask are great to add a thick layer of hydration and boost skin glow.
To make the mask:
Mash half a banana, and add a teaspoon of honey and a pinch of turmeric.
Mix well until the banana is in the form of a smooth paste.
Apply the mask every week for 20 minutes to make your skin shine like a tube light.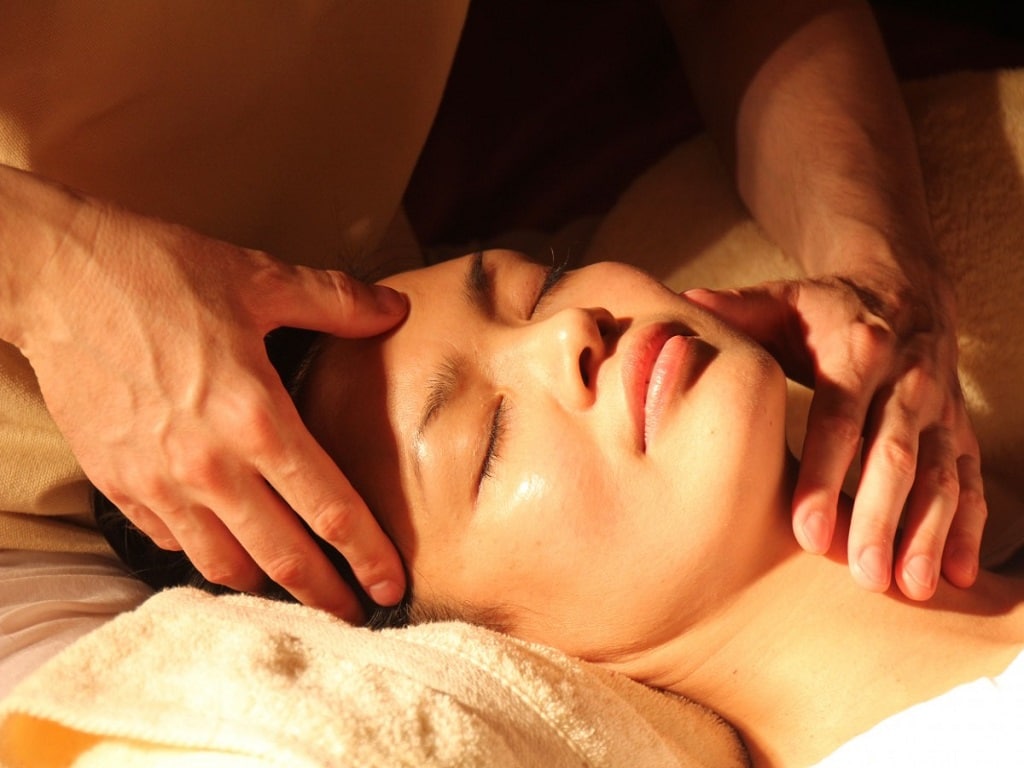 Conclusion
You don't have to go to a salon every two weeks or invest in thousand-dollar skincare to get glowing skin. You can tackle most skin problems with ingredients like turmeric without burning a hole in your pocket. Try the masks above consistently to get effortlessly beautiful skin.
Subscribe to Our Latest Newsletter
To Read Our Exclusive Content, Sign up Now.
$5/Monthly, $50/Yearly