Unprecedented Titanic View from Largest Underwater Scanning Project Ever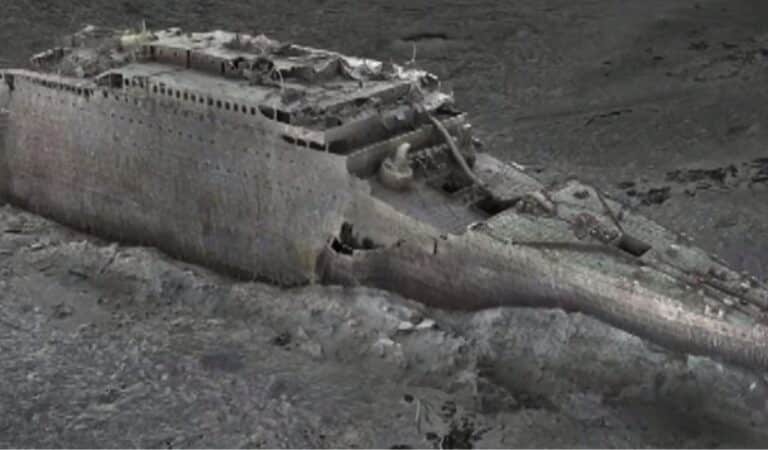 The mystery sinking of the luxury passenger ship Titanic in 1912 has always been interesting to many people.
Historians now think that a new project to scan the ocean floor may answer some of the questions that haven't been answered about the disaster that killed more than 1,500 people.
Deep sea mapping was used by a group of scientists to make "an exact "Digital Twin" of the Titanic wreck for the first time," according to a news release from Magellan and Atlantic Productions on Wednesday.
The "largest underwater scanning project in history," which was carried out on April 14, 1912, allowed scientists to "reveal details of the tragedy and uncover fascinating information about what really happened to the crew and passengers on that fateful night."
The report says that scans of the wreck were done by a ship that was stationed 700 km (435 miles) off the coast of Canada in the summer of 2022. Investigators said that the wreck was treated with the "utmost respect" because of the strict rules that team members had to follow.
A press release said that every millimeter of its three-mile-long debris field had been carefully mapped. The final computer copy has been able to capture the whole wreck, including the bow and stern, which broke off when the ship sank in 1912.
An expert who has been studying the Titanic for 20 years, Parks Stephenson, called the project a "game-changer" that has found "details that have never been seen before."
"We have real data that engineers can use to figure out how the ship broke up and sank," Stephenson said. "This will help us get even closer to the real story of the Titanic disaster."
One example of this is the serial number on the propeller, which can be seen for the first time in decades.
During the expedition, about 715,000 images and 16 terabytes of data were collected. Magellan CEO Richard Parkinson said that this is "about ten times larger than any underwater 3D model that's ever been tried before."
Parkinson called the trip "challenging," saying that the team had to fight against "the elements, bad weather, and technical challenges."
Prior to now, the ship's optical views were constrained by the 12,500 feet of water's poor light quality and low light level. The new mapping technique, however, has "effectively taken away the water and let in the light," according to a news release.
Gerhard Seiffert, an expert in 3D capture, says that the "highly accurate photorealistic 3D model" lets people zoom out and see the whole wreck "for the first time."
"This is the Titanic as no one had ever seen it before," Seiffert said.
Stephenson says that this mapping will mark the "beginning of a new chapter" for study and exploration of the Titanic.