TunesKit AceMovi: One of the Best Video Editors in 2023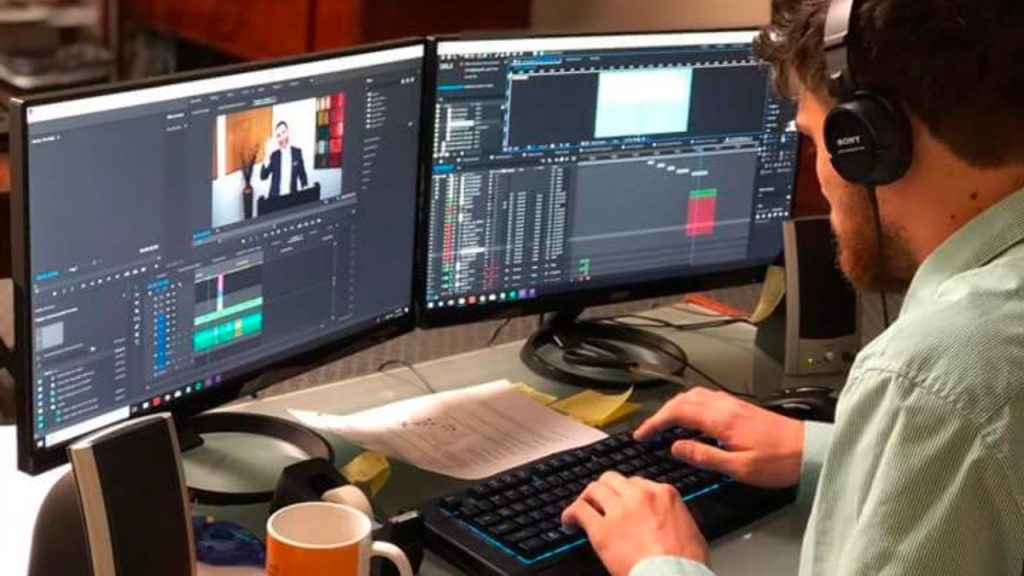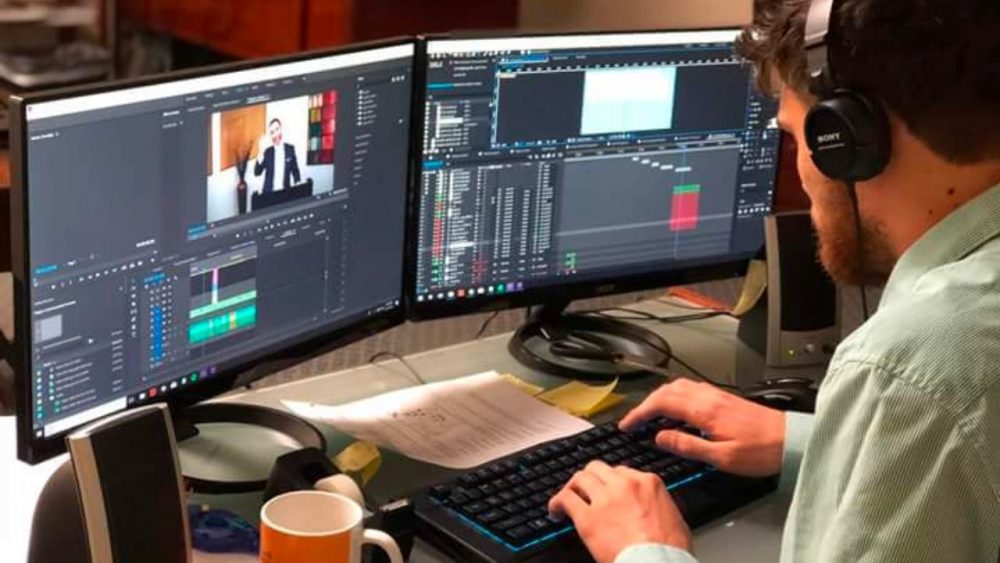 TunesKit AceMovi Video Editor is a video editing program made by TunesKit. It has advanced tools that help users tell their stories better. AceMovi is used by media professionals and outlets in more than 150 countries, according to the TunesKit website. It is an easy-to-use tool for editing that lets editors add a wide range of transitions and video effects without having to go through a lot of training. This means that users can spend less time fighting with the app and more time thinking about how to tell their stories and messages to their audiences in the best way. 
TunesKit sells multimedia software like tools for editing and converting videos and apps for recovering data from iOS mobile devices. TunesKit software systems are used by groups in more than 200 countries.
What Is The TunesKit AceMovi All About?
Are you looking for an easy way to make high-quality videos? The best tool for this is the TunesKit AceMovi video editor. This video editing software is full of great features like filters, titles, transitions, and other cool effects that make it easier for businesses and individuals to tell stories. It also has a built-in stock library with lots of videos, photos, and audio assets that you can use to edit your video in any way you want.
How can you use TunesKit AceMovi Video Editor?
To get started with TunesKit AceMovi Video Editor, just follow the steps below.
STEP-1: To get the right version, go to the official website. Now open the app and wait for the main screen to show up. To add the videos to the tool, click the "Import" button.
STEP 2: Go to the bottom of the page and look for the time line. To add effects like music, pictures, videos, etc., go to "Media Library." You can move and change the media clips in the timeline box.
STEP 3: If you like what you've done, you can watch your edited video in real time before you save it to your computer.
Best Features of Tuneskit AceMovi Video Editor:
Mirror video: With this powerful tool, you can easily make a video that looks like a mirror image of itself. This lets you choose the best way to show your videos.
Crop and zoom: With this option, you can zoom in on specific details or remove noise from your videos. You can do it easily by changing the crop and zoom settings. This will trim your videos so that they are the right size.
Split and merge: There are times when you want to show off the best parts of a frame as a whole, but you can't do that in one shot. This will help you split up your videos, and you can put them back together in any way you want.
Content Database: One of the most important things about TunesKit AceMovi is that it comes with a large library. Photos, audio tracks, templates, and movies are just some of the things you can find in this library. These can also be used to make beautiful changes to videos. Also, the library has everything you need to start processing videos right away.
Add audio: With this unique feature, you don't have to dub your videos separately. You can just make your video and add your voice over to it.
Add text: Words are the most powerful way to say something, so you can add some text to the end of your videos to reach even more people. This is the best way to make your video work well.
Advanced Recording: TunesKit can also meet all of your music needs in one place. You can record video chats, PowerPoint presentations, screencasts, and more with this amazing video editing software. You can also add animations, text, audio, transitions, and more to the recorded video to make it your own.
Slow motion: There are a few details that can't be missed, and you want them to be your best work, so slowing down the scene is the best way to show them. Yes, you should slow things down so you can see the full scope of your video and let other people see how good you are.
Rotate and flip: Have you ever taken a video with your cell phone or a small camera only to find that it's in the wrong orientation? Before you strain your neck or flip your monitor to watch your video, you should read this. This will be the best way to improve the look and style.
Filters: As a videographer, you want to try to control the quality and amount of light that falls on your scenes. But sometimes things go wrong and you have to work with footage that is badly over- or under-lit or that uses light sources with color temperatures that are very different from each other. When that happens, a corrective video filter is your last chance to avoid having to live with footage that would otherwise be unacceptable.
Transitions: When you're working on a video, the changes between scenes should be as smooth as butter and fit the flow of the video. To help you do this, we have different transition effects that give you a lot of ways to show off your content.
Green Screen: You can add a greenscreen effect to your videos, which lets you cover up the background with layers that you can adjust. This gives them an extra edge and makes it easier to shoot and remodel anywhere.
Benefits of Using TunesKit AceMovi Video Editor
The best thing about AceMovi is that video editors of all skill levels can easily use its many features and functions. It is a powerful editing suite that lets people share their messages with the world without having to learn a lot of technical skills. They can also easily add extra things to videos, like images, text, and filters, which can help them stand out and be more memorable. One of the best things about using AceMovi is that it makes every part of editing videos easier. This means that users can focus their time and energy on making the most interesting videos they can.
Pros And Cons
Now that you have a general idea of what the software is for, here are its pros and cons to help you decide.
TunesKit AceMovi Pros
Simple to use.
There are options to include text over videos
Works well on desktop
The auto-save function is great.
Not marked with water
TunesKit AceMovi Cons
Menus may be hard to read on screens that aren't as big.
There might not be much sound for video editing.
TunesKit AceMovi Video Editor Pricing
AceMovi has a variety of pricing plans to meet a wide range of video editing needs. The 1-Month plan costs $19.95 per month, or users can buy a $39.95-per-year license. The vendor says that the most popular plan is a one-time payment of $59.95 for a lifetime license. Visit the page about prices on AceMovi for more information.
AceMovi Video Editor Review
The AceMovi Video Editor lets you both record your screen and make changes to it. Videos can be brought in and changed, or they can be recorded from your screen. In the main view, there will be a preview window at the top of the screen and a timeline near the bottom.
Most people who have edited videos before should be used to this kind of setup. You can change the order of clips in the timeline to suit your needs. In the preview window, you can see how changes look. You can add audio to tracks, change the timeline in other ways, and add transitions.
This system shouldn't take you too long to learn and master. Even people who have never used a video editor before can figure out how it works quickly. All you need is a mouse and a keyboard. Shortcut keys can help you get more done in less time.
Your Windows or Mac computer will need to be set up with the right version of AceMovi. It works with Windows XP and later and Mac OS 10.8 and later. You don't need the newest computer with the newest operating system to run the software and start editing videos.
Conclusion
The program TunesKit AceMovi is great. All of the most common video file types can be played. The program won't limit you in terms of outputs or inputs. You can use text overlays, animations, transitions, and many other effects.
You can add overdubbed audio, make split-screen presentations, and stitch films together. With the built-in stock library, you will have more tools at your disposal to make your movies look and feel more professional.
Most of the time, frequent users should get a license that lasts for a year or for life. The AceMovi Video Editor has a simple user interface and works well and can be changed in many ways. It can be used to make videos quickly that are unique and interesting.
Frequently Asked Questions
What is TunesKit AceMovi?
TunesKit AceMovi Video Editor is a great tool for editing videos and making new ones. TunesKit AceMovi Video Editor is made to make editing easier than ever. It has a simple interface that is easy to use.
Is AceMovi good?
AceMovi Video Editor has made a name for itself as a reliable way to edit videos. It can make it easier to tell a story and has helpful titles, transitions, effects, filters, and other features.
Is TunesKit AceMovi video editor free?
In the trial version of TunesKit AceMovi, you can edit videos with all of the features, but when you export the video, it will have a watermark on it. To use the software and get rid of the watermark, you have to buy a license.
What video formats does TunesKit AceMovi Video Editor Support?
It can work with different types of video files, like MKV, MPG, M4V, MP4, 3GP, and more.
Does AceMovi have watermark?
The basic process for removing watermarks from videos is the same, but AceMovi is a bit different in that you can remove the watermark by blurring, covering, or cropping. AceMovi also has a powerful set of video editing tools, such as trimming, that make it easy to make changes to your videos.
Does AveMovi have a stock library?
Yes, AveMovi has a huge library of images, music, sound effects, and other things that can be used in movies.
Can I use one license on multiple computers?
No, the license for the TunesKit AceMovi Video Editor only works on one computer. You have to buy more licenses if you want to use the license on more than one computer at the same time.
What Operating systems does AceMovi support?
TunesKit AceMovi can now be used on both Windows and macOS. It works with 32-bit and 64-bit versions of Windows 10, 8.1, 8, 7, Vista, and XP. It also works with macOS X 10.8 and later.
Subscribe to Our Latest Newsletter
To Read Our Exclusive Content, Sign up Now.
$5/Monthly, $50/Yearly