Top 5 Places To Visit in Dubai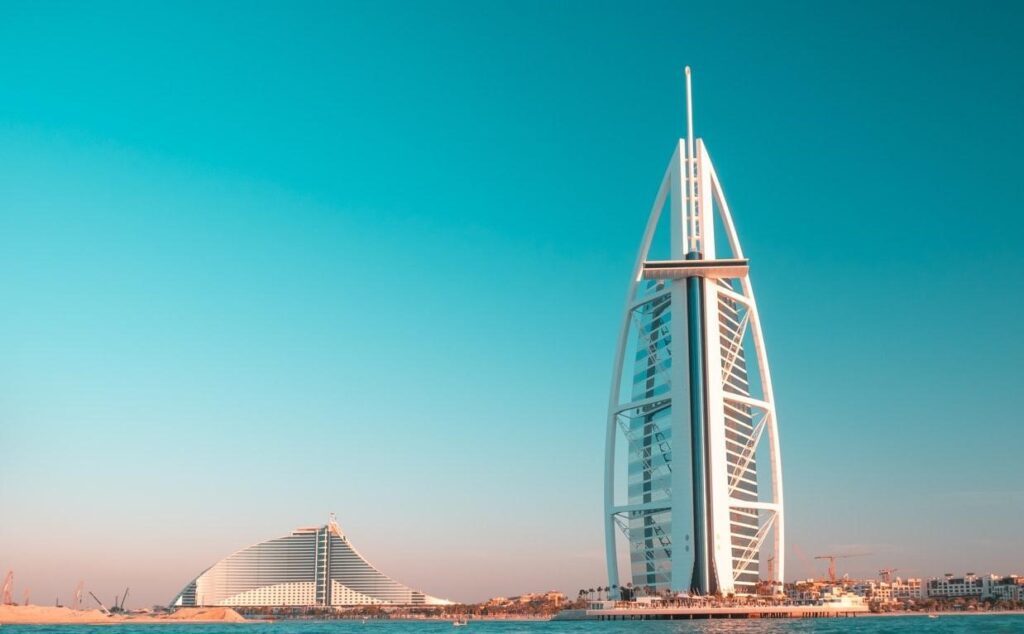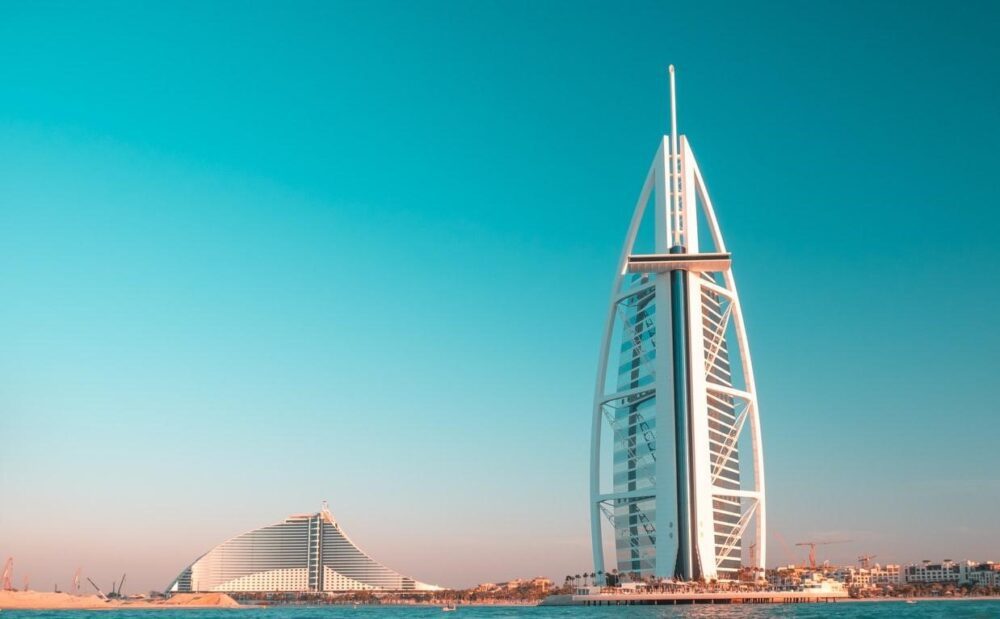 There are many Dubai tourist destinations to pick from. Simply pick an area and you'll be presented with a wide range of choices before your eyes. Dubai is truly a paradise which is why you can opt to discover marine life at the Dubai Aquarium as well as the Underwater Zoo with 20% discount on online tickets, or take a cruise on Dhow Cruise with 25 percent off. From huge theme parks to stunning retail stores, Dubai can be described as among the most urban and trendy destinations in the last few years. 
Every single attraction in Dubai is developed with extreme accuracy, taking into consideration the possibilities for its distinctive adventurers. Its infrastructure in Palm Islands is sure to amaze you, and you'll be amazed by the Burj Al Arab as well as Burj Khalifa will tower over your head and all of them are available to explore on the Dubai Half Day City Tour. Dubai is home to a variety of locations to go to for the ultimate type of fun, like The Wild Wadi Water Park, Atlantis Aquaventure Waterpark, Bollywood Parks and numerous others. From toddlers and shopping addicts to thrill seekers, there's an adventure waiting to be discovered for everyone who visits Dubai!
1. Burj Khalifa:
Get panoramic views of Dubai Scape from the Observation Deck located at the Burj Khalifa, which is the highest structure anywhere in the globe. The Burj Khalifa is the world's tallest structure and is an engineering and architectural marvel that rises to 828 meters in height. Since its opening in the year 2010 the iconic building has attracted visitors from all over the globe. Tickets for the Burj Khalifa are essential for a visit to this iconic 163-floor building that is a symbol of Dubai that represents its ingenuous essence and spirit.
The observation deck "At The Top at the Top' located on the 124th and 125th floors , as well as the observation deck 'At the Top Sky' which is one of the highest observation decks located on the 148th level, allows visitors to view the Persian Gulf from a bird's eye view. Visitors can dine in Atmosphere which is a restaurant on the 122nd floor and club, as well as experience high-rises at The Lounge, the world's most high-end lounge. 
It spans floors 152,153, and 154. The dinner menu is served at The Burj Club includes access to the club's rooftop terrace , and is the ultimate in fine dining that is not included in the Burj Khalifa tickets prices.The famous skyscraper's style was designed in response to the Hymenocallis flower that is divided into three parts by the central core. When you purchase. At the top of Dubai's Burj Khalifa ticket look out for your way to the Mashrabiya patterns on the 125th level, made to pay tribute to Arab cultural and artistic heritage and an observation deck to take an inside view of the city. When At The Top SKY is your best choice for a memorable evening of entertainment and dining on top of the world's highest building.
2. IMG World of Adventure:
IMG Kids Zone has a variety of rides, exercises and exercises for youngsters. On the IMG Boulevard there is a variety of awesome restaurants and shops. Then, Lost Valley allows you to walk amid dinosaurs. IMG world tickets allow you to meet and greet action heroes and enjoy live stage events and other unusual experiences like the Thor Thunder Spin or the Haunted hotel. Enjoy the adrenaline rush on one of seventeen themed rides, or take a break with a movie at Novo Cinemas. 
IMG Worlds offers so many things to do and see that you'll have unforgettable moments. You can skip the long lines at the park and get to the rides or attractions you desire with these IMG Worlds tickets. IMG Worlds of Adventure tickets will permit you to take full advantage of your time in this universe of experience and tomfoolery.
3. Ski Dubai
Dubai is the perfect place to experience snow, and take part in many snow activities. This is one of the most astonishing vacation spots in the Middle East, situated inside the Mall of the Emirates. You can purchase Ski Dubai tickets to visit it. There are many indoor activities at the attraction, including bobsleds and ziplines, skiing slopes, and even penguin-themed activities. You can use a chairlift to get up the hill. 
The Ski Dubai Snow Park is home to Gentoo and King penguins. Visitors have many opportunities to interact with these amazing creatures. Ski Dubai Mall of Emirates, an indoor winter wonderland that is open all year round, allows you to play in snow and feel the chill of the season. After all the snow and activities are done, you can relax with a cup of hot cocoa at Avalanche Cafe.
4. Museum of the Future:
It is not just a museum. It is a portal into the past. It is the World's Most Beautiful Building and a hub for innovation and knowledge sharing. It brings together science, modernization, and culture and aims to change people's perceptions about their futures. The Museum of Future Dubai's architecture can be as impressive as its collections and exhibits. The steel facade displays three quotes from His Highness Sheik Mohamed Bin Rashid Al Maktoum's Arabic poetry in calligraphic representations. 
However, the structure's spherical shape represents humanity. The structure's green mound symbolizes the earth and the space (void), represents an uncertain future. These exhibits cover many topics, including climate change, space exploration, health and well-being and spirituality. It offers an immersive experience with interactive displays and themed attractions, making it a unique museum experience. Book Museum of the Future Dubai tickets today to discover about the opportunities and risks facing our world today as well as the ways we can shape the future.
5. Global Village:
Global Village is a yearly celebration that happens in Dubai during winter season. It as a rule begins from November and closures at April. A worldwide town is an intriguing occasion where you could see various countries meet up to set up their structure, offering a total encounter of custom, shopping, feasting and substantially more. One structure is assigned to look like every country where they show their one of a kind contributions which make the guests to load up with satisfaction. 
Every structure having a place with a particular nation set their slows down and shows what is local to every objective. In any case, it is truly challenging to cover every structure totally and you need to skirt through some to visit more nations in a single day. As the occasion is truly colossal, an entire day isn't sufficient to finish the entire spot. The town accompanies full bundle including petitioning God rooms, a data community, latrines, and ATMs. Passage charge for the Dubai worldwide town is almost to AED 15 for each individual. There is prohibition in passage expense for kids' under 3 years and seniors over 65 years; off kilter they can witness this great occasion for nothing of charges.
Subscribe to Our Latest Newsletter
To Read Our Exclusive Content, Sign up Now.
$5/Monthly, $50/Yearly