Tips for Planning an off-Road Camping Trip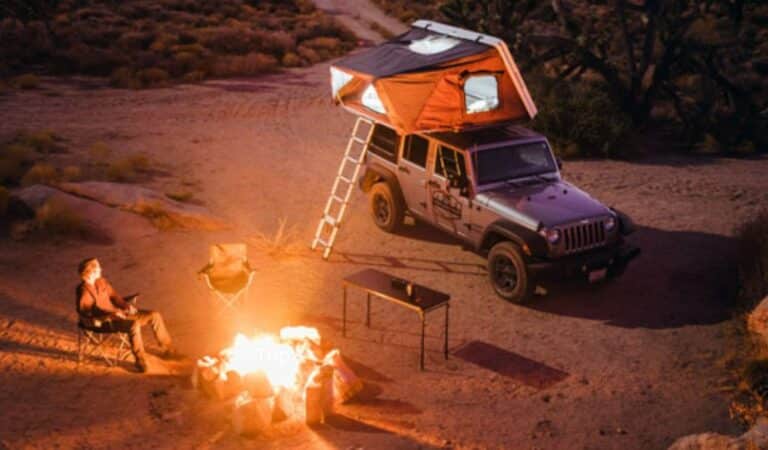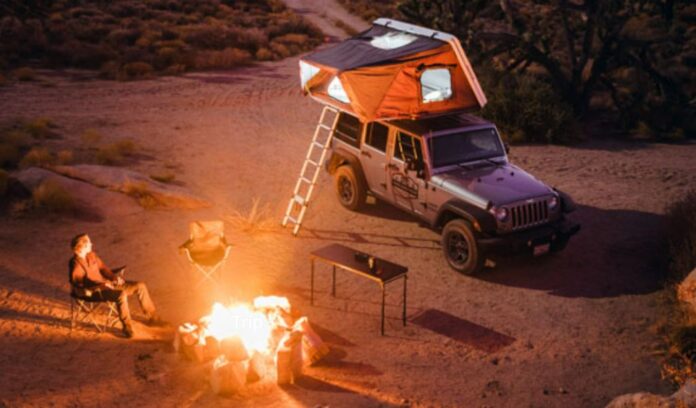 Off-road camping can be a thrilling and rewarding way to experience the great outdoors. Still, it's important to properly plan and prepare for your trip to ensure a safe and comfortable experience. Here are some tips to help you plan an off-road camping trip:
Preparing Your Vehicle for Off-Road Camping
A reliable vehicle is one of the most important factors in a successful off-road camping trip. Before you embark on your adventure, ensure your vehicle is in good working order and equipped for off-road conditions. This may include installing a lift kit, upgrading to off-road tires, and adding recovery gear like a winch and tow straps.
Have tools and supplies for basic vehicle maintenance and repairs, such as a jack, lug wrench, and spare tire. In addition, bring extra fluids like oil, transmission fluid, and coolant, as well as a first aid kit and emergency supplies.
Essential Gear for an Off-Road Camping Adventure
In addition to your vehicle, there are a few key pieces of gear that you'll need for an off-road camping trip. These may include:
A sturdy, reliable tent that can withstand wind, rain, and other harsh weather conditions

A comfortable sleeping pad and warm sleeping bag

A camp stove and cooking supplies, such as pots, pans, and utensils

A cooler for storing perishable food items

A flashlight or headlamp and extra batteries

A portable charging system for your electronics

Sun protection, such as hats, sunscreen, and sunglasses

Warm clothing and rain gear

A map and compass or a GPS system
It's important to carefully consider your gear needs and choose high-quality items that will stand up to the rigors of off-road camping.
Finding the Perfect Off-Road Campsite
One of the best parts of off-road camping is exploring and finding your own campsite rather than being limited to designated campsites. Make sure to decide on the most suitable one and have the best off-road caravan as a cherry on the cake. When choosing a spot to set up camp, consider the following factors:
Proximity to water:

Look for a campsite near a water source, such as a river or stream, for drinking and cooking needs.

Elevation:

Avoid campsites in low-lying areas prone to flooding or mud in wet weather.

Shade:

Look for a spot with some natural shade to provide relief from the sun during the day.

Distance from trails:

Choose a campsite that is far enough from trails and other busy areas to ensure privacy and reduce environmental impact.



Cooking and Meal Planning for an Off-Road Camping Trip
Proper meal planning and cooking can make a big difference in the success of your off-road camping trip. When packing food, consider the following tips:
Pack non-perishable, lightweight items like trail mix, nuts, and dried fruit for snacking.

Choose easy-to-prepare meals that can be cooked on a camp stove or over a fire.

Pack a variety of food items to keep meals interesting and satisfying.

Bring plenty of water and a water filter or purification tablets to ensure a safe and reliable water supply.
Safety Tips for Off-Road Camping

While off-road camping can be a lot of fun, it's important to prioritize safety and be prepared for emergencies. Here are a few safety tips to keep in mind:
Know your limits

: Don't attempt to tackle trails or terrain beyond your vehicle's capabilities or your skill level.

Follow the rules

: Respect any regulations or restrictions in your camping area, and be mindful of any wildlife or sensitive habitats.

Tell someone your plans

: Let a trusted friend or family member know your campsite location and expected return date in case of an emergency.

Bring a first aid kit

: Make sure you have a well-stocked first aid kit and know how to use it in case of injury.

Be prepared for emergencies

: Bring a satellite phone or other communication device for use in case of an emergency, and make sure you have a reliable way to start a fire and signal for help.
Maximizing Comfort on an Off-Road Camping Trip
While off-road camping can be an adventure, it's important to also focus on comfort to ensure a pleasant and enjoyable experience. Many times a road trip Here are a few tips to help maximize comfort on your trip:
Choose the right tent:

Consider factors like size, ventilation, and waterproofing when selecting a tent.

Invest in a good sleeping pad and sleeping bag:

A comfortable place to sleep can make a big difference in how rested and refreshed you feel in the morning.

Pack a few creature comforts:

Don't be afraid to bring a few personal items that can help make your trip more enjoyable, such as a book, music, or your favorite snacks.
By following all these tips mentioned above, you can rest assured that you will have an enjoyable camping experience.