Thinking of Going From Full-Time to Freelance?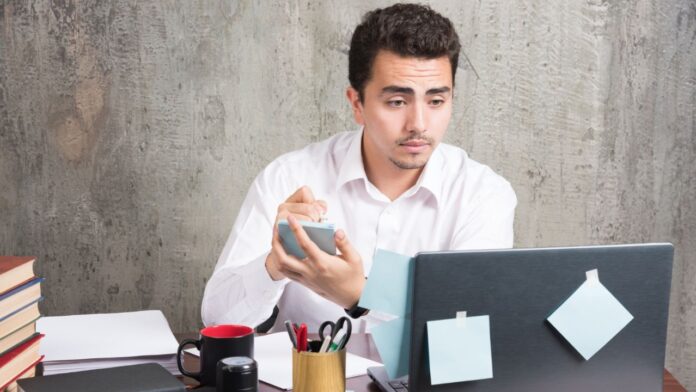 Over the last few years, many employees have traded in their full-time jobs for the increased flexibility and freedom of freelance work. As with any major professional transition, there are always factors that require deeper consideration, so here are some things to keep in mind if you're thinking of going from full-time to freelance.
Negotiation is key
Salaried employees know upfront how much they make every month. On the other hand, freelance workers should be prepared to negotiate their rates and pricing when they're in talks with a new client or taking on a new project. Accepting what is offered without negotiations may mean you're underpaid for your work, while setting rates that are too high may mean you'll struggle to find clients. It's important not only to research market rates for different industries and projects, but to also be a skilled negotiator.
Benefits need extra focus
Companies with many employees typically offer benefits like retirement plans and insurance. Self-employment means overseeing your own benefits. Look into retirement plans and research the health insurance options available to you. Self-employed individuals with dependents may also want to consider life insurance, such as whole life insurance or universal life insurance. In addition to the death benefit, permanent life insurance builds cash value over time that you can borrow against for any reason. This can help you through the ebbs and flows of freelance work.
Don't discount the important of discipline
As a freelancer, you're a one-person show. Early on in your freelance career, you may not have anyone to keep you motivated or hold you accountable for your work. You will be your own time manager and quality checker, which can be overwhelming. You also won't have the structure of an office or a set work schedule. However, you can create a productive environment for yourself with some thought. Consider scheduling your day in advance, research different time management strategies (like the Pomodoro technique or the Eisenhower matrix) and find one that suits you. Some people also find that working alongside other professionals in a co-working space helps them stay productive for longer.
You'll wear many hats
Many freelancers quit salaried work hoping that freelancing will allow them to really focus on the one or two aspects of their job that they love the most. This is partly true; you can certainly choose the tasks you want to work on. But remember that you'll be doing a lot of work that you may not have had to do in the past. Apart from executing tasks, you'll be marketing your services, finding new clients, keeping up with industry trends and providing support to clients when they need it. In a company, these tasks may be distributed among many employees, but as a freelancer, you'll be doing it all.
Freelancing is an excellent path for some people, but there's no denying that it requires discipline and an ability to multi-task. It's a good idea to talk to other freelancers about their experience and think about what freelancing might look like in practice before taking the leap. If you're unsure, consider taking on one or two clients to test the waters. 
The primary purpose of permanent life insurance is to provide a death benefit. Using permanent life insurance accumulated value will reduce the death benefit and may affect other aspects of the policy.
Source: iQuanti
Subscribe to Our Latest Newsletter
To Read Our Exclusive Content, Sign up Now.
$5/Monthly, $50/Yearly