Stellar Data Recovery Professional for Mac Review- 2023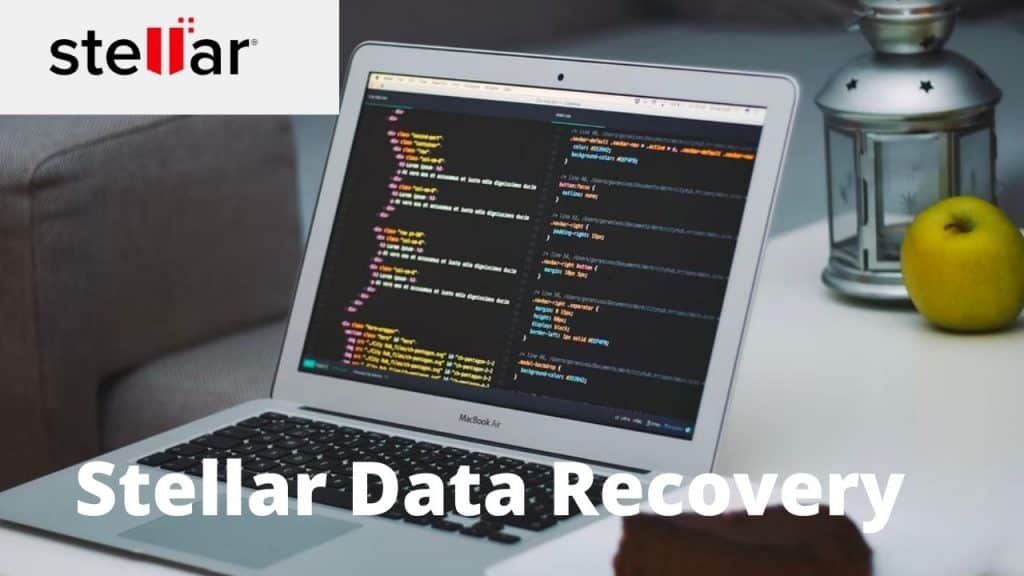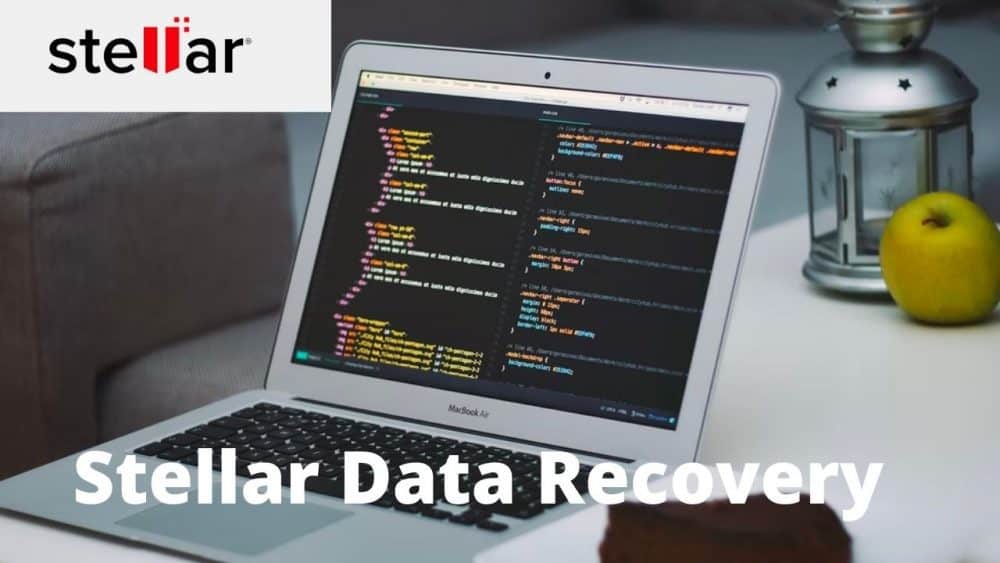 Have you ever misplaced any important photographs? Have you ever deleted a file by accident and immediately regretted it? So, if that's the case, don't be concerned. For you, we offer the ideal tool. Get your files back with Stellar Data Recovery.
Stellar Data Recovery is a data recovery software that works on both Windows and Mac computers. Today, though, we'll examine the Mac version and see what new features and data recovery capabilities it has to offer.
Overall, the software appeared to be simple to use and produced excellent results in our tests. You can recover old lost data, but it will be a half-chance to recover newly erased information. It recovered quickly and provided a pleasant user experience throughout. So, let's have a look at the app and see how you may get your info back as well.
What Is Stellar Data Recovery Professional for Mac?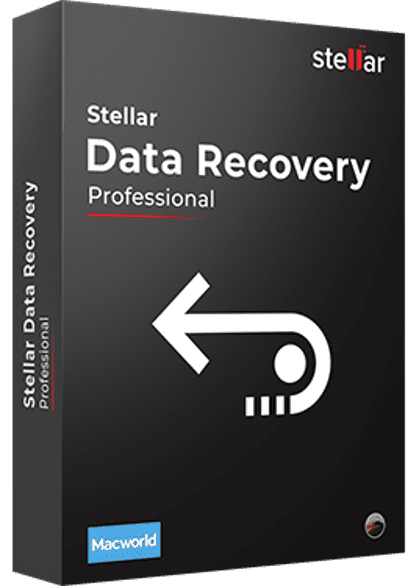 Stellar Mac Data Recovery is Stellar's world-first data recovery program for Mac.
Stellar Data Recovery Professional for Mac software not only recovers data, but also combines data, recover photos, restores videos, and monitors drive activity.
It recovers data from the system's internal and external volumes, as well as corrupt files and images in a variety of formats, including AVCHD, AVI, MKV, MOV, MP4, WEBM, JPEG, PNG, TIFF, GIF, PSD, ORF, and others.
It also keeps track of the hard disk or hard drive of the system through its inbuilt utility called Drive Monitor which checks the temperature, performance, and health of storage drives. Which is crucial in ensuring the security of your data.
You can also upgrade to a higher edition, Professional or Premium, depending on your preferences and needs, from within the software interface.
You can also try and understand the software by downloading a free version i.e. Mac file recovery software. We all prefer to know what we're getting into before we go in, right?
Stellar Data Recovery Professional for Mac Technical Specifications
Stellar Data Recovery Professional for Mac is a product that provides data recovery for Mac users.
Version: 11.2.0.0
License: Can only be used on a single system
Available Edition: Professional, Premium, & Technician
Language Supported: English, German, French, Italian, Spanish, Japanese
System Requirements: Intel Processor
Operating System it Supports: macOS Monterey 12, Big Sur 11, macOS Catalina 10.15, Mojave 10.14, High Sierra 10.13, 10.12, 10.11, 10.10, 10.9, 10.8 & 10.7
Memory: 4 GB minimum (8 GB recommended)
Hard Disk: 250 MB free space
Features of Stellar Data Recovery Professional for Mac
Recovering Deleted Files:
All mistakenly deleted files are recovered.
Recovery of Partitions:
Recovers data from partitions that have been damaged, deleted, formatted, or lost on any storage media device.
Data Recovery from a Crashed Operating System or Computer:
Creates a Bootable Recovery Drive that can be used to recover data from a crashed operating system or computer. Supports all Mac versions for recovery.
Support for Raw Recovery:
To search data based on signatures, raw recovery of volumes and hard discs is required.
Deep Scanning: 'Deep Scan' performs a comprehensive file signature-based search in order to maximize data recovery in difficult data loss situations. Deep Scan is especially beneficial for retrieving files that were not detected during standard scanning.
Image Making:
Supports the generation of hard disc images and recovery volumes.
Support for previewing files prior to recovery is available for the majority of file formats.
Save and Resume Recovery Session: This option allows you to save and resume recovery at a later time without having to rescan the drive.
Support for encryption:
Encrypted file systems are supported.
Apple Time Capsule support:
On Sparse Bundle disc images, Apple Time Capsule is supported.
Time Machine assistance: Time Machine Backup drive recovery is supported.
Display of Drive Information:
Display drive details are an option that provides more information about the specified volume and hard disc.
Support for Unicode:
Unicode Drive Name / Image support is available.
Media auto-refreshing:
The display list is automatically updated when new media is added.
Advanced options for customization: 
Preferences (Preview, Supported File Types, Add/Edit Header, Filter) and Search are features of the software that can be used to recover data according to personal needs.
Support for File Systems:
Multiple file systems are supported, including Macintosh file systems HFS, HFS+, and APFS.
NTFS, FAT, FAT16, FAT32, and exFAT are the file systems used by Windows.
CDFS, UDF, and HFS+ are three-CD/DVD file systems.
For File Systems, Simultaneous Scanning:
Supports simultaneous scanning of various file systems and provides the best possible scan results.
Supported File Types: 
Supports more than 300 File types by default. Additionally, it allows you to add and edit an endless number of custom file types.
Multiple Drive Types are Supported:
Data can be recovered from desktop and laptop hard drives, external hard drives and pen drives, memory cards, SSD drives, SD cards, and other external storage devices.
Operating System:
macOS Monterey 12, Big Sur 11, Catalina 10.15 and up to previous version macOS 10.11.
What is the Process of Using Recovery Software?
Data recovery software locates data on your Mac even after it has been destroyed. When you delete something from your Mac, such as a file, it is not immediately destroyed. It's designated as free space, and when you go to save something in the future, the new data will take precedence over the free space.
It's vital to keep in mind that if you're trying to recover data on your Mac, you shouldn't save anything new to your computer because this could wipe out the data you're trying to recover. You should back up your files to an external hard disc as well.
How to  Stellar Data Recovery Recover Data: A Step-by-Step Guide
To recover missing files, download Stellar Data Recovery Professional for Mac from official website and follow the procedures below:
Step 1: Open the software and turn on all of the relevant buttons (documents, emails, videos, audio, and images). Toggle on the recover everything' button to recover all types of data.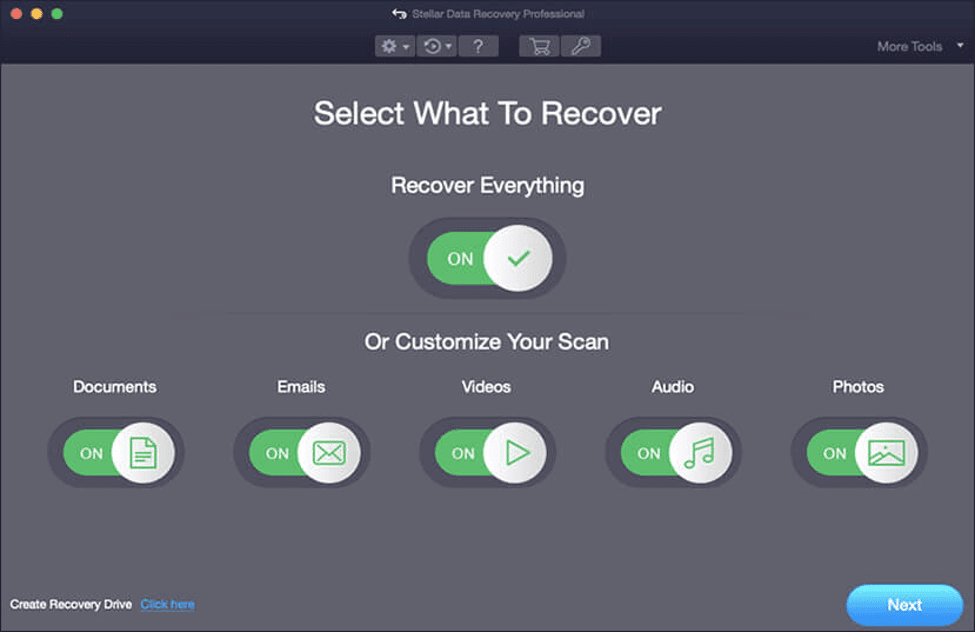 Step 2: To proceed to the storage media selection page, click 'Next' after making your selection. To begin the scanning process, select the media from which you want to recover data and click 'Scan.'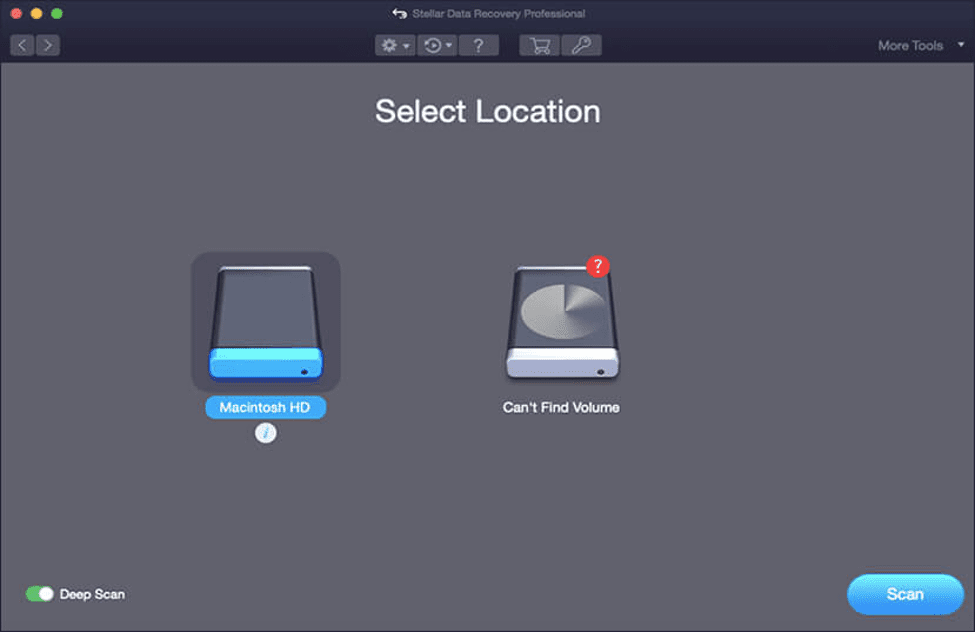 Step 3: As the scanning progresses, the software scans the specified media.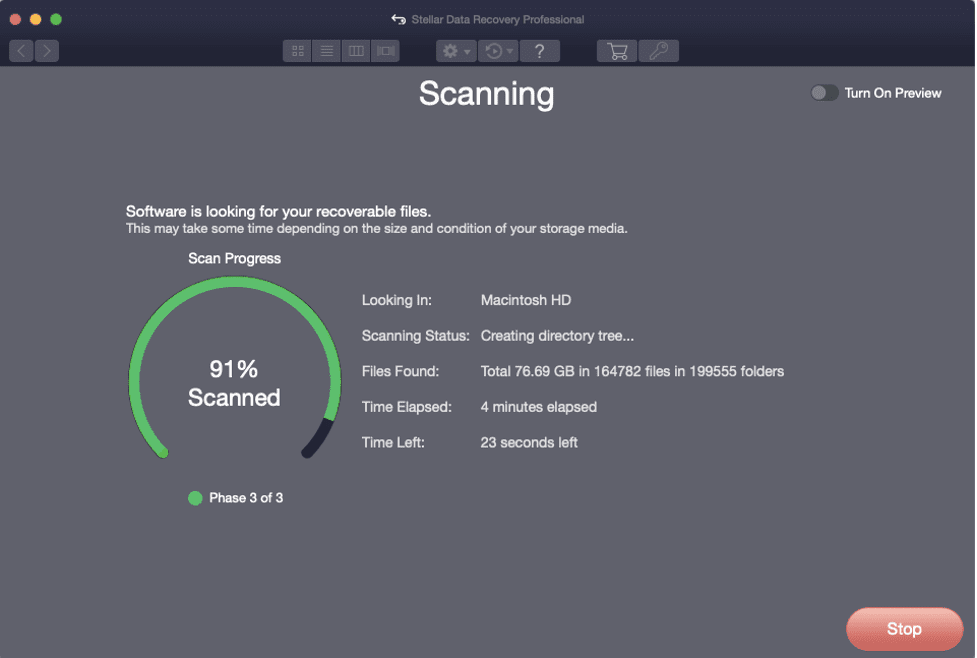 Step 4: Once the scanning is finished, the software displays a list of all recoverable files for you to preview.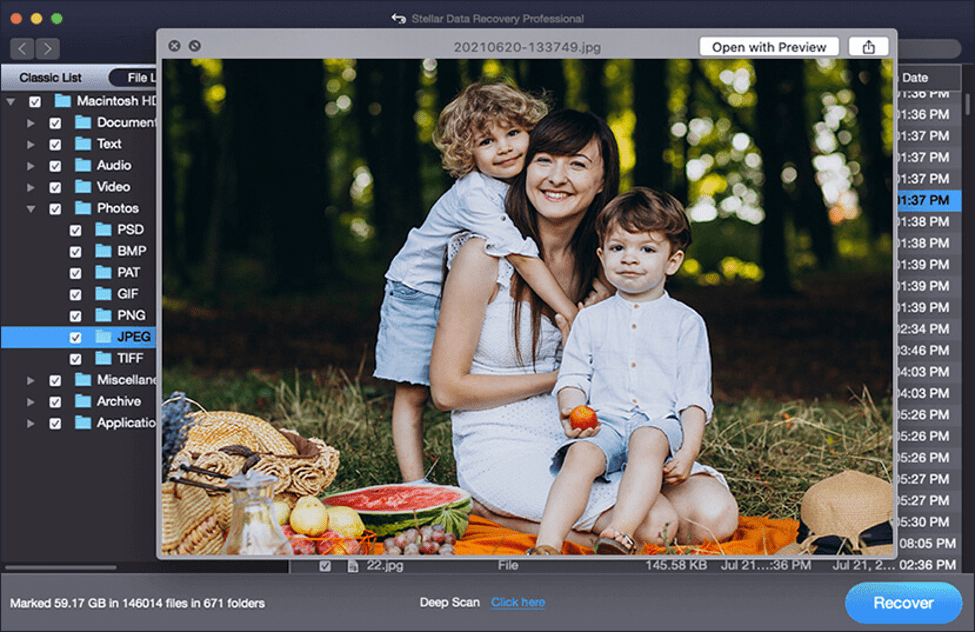 Step 5: Once you're happy with the file preview, pick the files you want to recover and click 'Recover.' Choose a location to save the files you've recovered. Stellar Data Recovery Professional for Mac gives you the ability to recover all of your lost or deleted files. In addition, the software recovers important files from Time Machine backups, BootCamp partitions, empty trash, volume formatting, inaccessible storage devices, unmounted hard discs, encrypted HDDs, and other locations.
What Editorialge Likes?
It has a variety of recovery mechanisms to handle various data loss scenarios.
The software works with a wide range of file formats and storage devices.
You can use the preview to determine whether or not files are recoverable.
The "Create Image" option is really useful.
What Editorialge Dislikes?
For both HDDs and SSDs, the scanning and recovery speeds are below average.
Model of pricing based on subscriptions.
Data recovery is inconsistent.
Customer Service
Stellar Data Recovery maintains a comprehensive knowledge base that answers the majority of common queries regarding the service and how it works. Stellar goods are backed by the company's "24/5" helpline, which is available at any hour of the day, Monday through Friday, for more difficult situations.
We contacted, claiming to have a problem with the hard drive's partition recovery (an issue we were able to duplicate a few times unintentionally first), and we were connected to a live agent after around three minutes and two menus.
Without having to search up a solution path in his system, the representative seemed to understand the difficulty we were having right away and seemed to have an answer available. An email inquiry about the same issue received a response in a little under 18 hours, which is about average for email support.
Why do we recommend Stellar Data Recovery Professional for Mac?
Stellar Data Recovery Professional for Mac is one of the greatest data recovery applications I've seen, and it has a track record of recovering files consistently.
The oldest and most reliable data recovery program for Mac devices is Stellar Data Recovery Professional for Mac. It was the earliest and most trusted data recovery solution for Mac devices.
The following are some of the main reasons we recommend Stellar Data Recovery for Mac:
1) User-Friendly
This software can be used without any form of technical assistance or knowledge.
It features a fantastic user interface that makes it really simple to use. I've also included instructions on how to install and restore your essential data with "Stellar Data Recovery for Mac Devices."
You may restore your data by utilizing this software and following a few simple steps.
2) Affordable – 
Stellar Data Recovery Mac Review Pricing
We're always on the lookout for software/tools that won't break the bank. Stellar Data Recovery for Mac offers three different plans, all of which are quite reasonable.
They are as follows:
The cost for a professional is $89.99.
The cost of Premium is $99.99.
The cost of a technician is $149.
3) Reliability
Stellar has software for a variety of data recovery issues, has a global clientele, has received numerous awards, is the oldest data recovery program for Mac devices, and has positive ratings on several platforms from all over the world, making it trustworthy.
You may put your trust in them to recover data from a variety of devices and applications.
Conclusion
Stellar Data Recovery Professional for Mac has received fantastic reviews, indicating that the software is a true data recovery champion, setting the bar high for others to follow. When calamity hits, the software exhibits an amazing commitment to providing you with a simple and clear interface to quickly restore your data.
Overall, these reviews and ratings indicate that using the utility in a data loss case will provide you with a high level of satisfaction and ideal results. Furthermore, the tool allows you to recover any deleted files as well as fix corrupted photos and videos. In addition, the software recovers data from Time Machine backups, Boot Camp partitions, empty Trash, volume formatting, inaccessible storage devices, unmounted hard discs, encrypted HDDs, and other sources.
Disclaimer:
The following evaluation is a fair reflection of what Stellar Mac Data Recovery claims to be able to do and the results I obtained after using it. It is not meant to be a formal or professional evaluation of the software. Because Stellar Data Recovery for Mac is a sophisticated tool with a slew of lesser functions, testing all of them is unrealistic and unattainable for me because I can't create those data loss scenarios.