It takes the 'Slowest' Graduate 54 Years to Finish College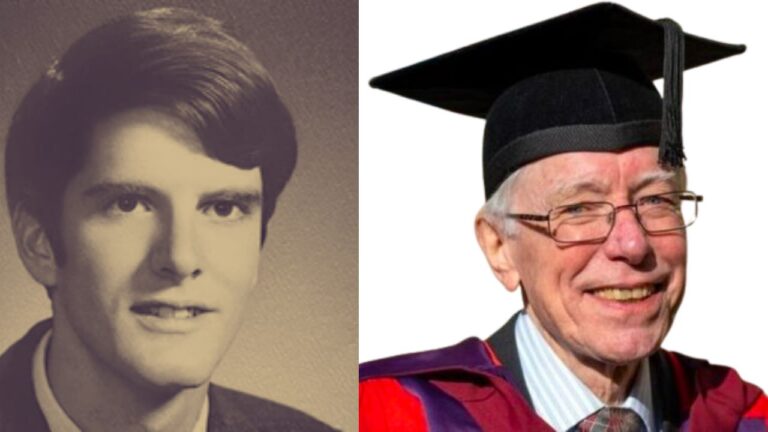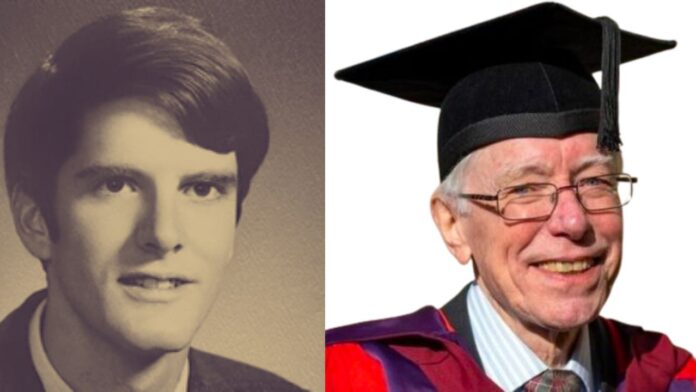 Arthur Ross started school more than 50 years ago, but it wasn't until Thursday that he went across the stage at the University of British Columbia (UBC) to get his Bachelor of Arts degree.
Mr. Ross, who is 71 years old, said that he is probably the "slowest student" at the university in Vancouver.
He may also be the slowest person on the planet. He took exactly 54 years to finish his degree, which is two years longer than Robert FP Cronin, who started his biology degree at Princeton University in 1948 and finished it in 2000. Cronin holds the Guinness World Record.
But Mr. Ross said he is not in a hurry to get his world record. He said that learning new things in his classes was the real prize.
This week, Mr. Ross told the BBC, "I just wanted to learn because I was interested." He said that his drive to learn was what made him go back to school after all these years.
When Mr. Ross started at UBC in 1969, the US had just put the first man on the moon, and The Beatles were about to release their landmark album Abbey Road.
He had just graduated from high school and wasn't "particularly focused on anything" at the time, he said. Mr. Ross joined the campus theater club, where he found that he loved acting.
After only two years at UBC, Mr. Ross chose to change his major. He moved to Montreal and started going to the National Theatre School there.
He did finish his classes there and got a certificate of completion. But Mr. Ross said he quickly realized he didn't want to make acting his job.
He said, "I thought, 'Well, maybe I should go to law school and become a lawyer.' That's kind of the last resort for people who don't know what they want to do."
Mr. Ross went back to UBC to take one more year of classes. He needed a total of three years of training to apply to law school. He got into the law school at the University of Toronto, where he got his Juris Doctor.
He went on to have a successful 35-year career as a lawyer before retiring in 2016.
Then, Mr. Ross thought it might be time to finish what he had started almost 50 years before.
"In the back of my mind, I always thought, 'Oh, maybe someday you'll go back to school and start working on that degree.'"
Mr. Ross did it at his own pace, one class at a time, until he finished.
He chose to study history because the 1909 German opera Elektra made him want to learn more about World War I.
"It's a waste not to use the chance to learn about something that interests you, anything," he said. "Here, the chance came to me, and I've taken advantage of it."
When Mr. Ross went back to UBC after all these years, he said that a few things had changed. For one thing, the school had grown, and now that he is a retired senior, his tuition was free.
Technology had also improved by leaps and bounds, so he could finish some of his classes online, just like most students during the Covid-19 pandemic.
Mr. Ross said that the experience made him admire the talented professors at UBC as well as his fellow students who were able to keep going with their studies even though the pandemic caused a lot of problems and delays.
"At that point, they definitely lost something, but a part of their character came out that said, 'OK, we'll just have to do this differently.'" Mr Ross said. "I have a lot of respect for them for finishing."
After working on his degree for six years, Mr. Ross said he was excited to walk across the stage and show everyone what he had done.
"I've been to the graduations of all of my children," he said. Now it was time for his family to have a party for him.
Mr. Ross said he is not in a hurry to figure out what to do next.
"My daughter says I should really go somewhere and get a master's degree," he said, but he will wait and see. "I'm glad I've made it this far."
Subscribe to Our Latest Newsletter
To Read Our Exclusive Content, Sign up Now.
$5/Monthly, $50/Yearly