How To Make Travel Safe During a Covid-19 Pandemic?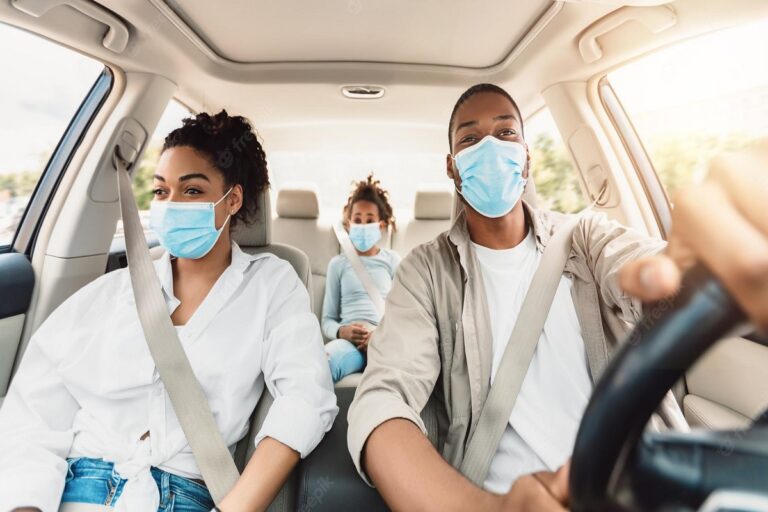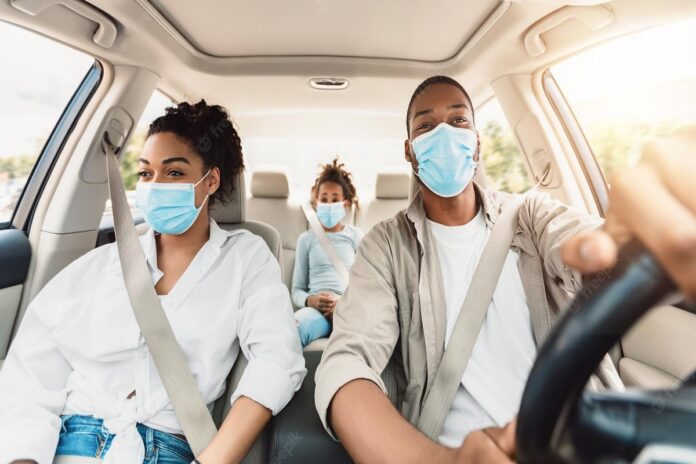 For several years now, the whole world has been living in fear of a new threat – the SARS-CoV-2 virus, responsible for millions of deaths of innocent people. Governments of all countries have long been developing new and improving old quarantine restrictions (making them stricter or on the contrary adaptive). Therefore, many states have imposed certain restrictions on entry into their territories. This is done in order to prevent the infection of the virus from one person to another, and foreigners, as you understand, are always given greater vigilance. Today you will learn about the road trip during a pandemic and how to make your vacation safe during this difficult time. Read below for all the tips we've gathered.
1. Take A Trip With Your Family
The main reason for this step is to reduce the circle of people who can infect you and others.  The fact that traveling with strangers (friends, acquaintances also include) you can not be 100% sure that they are healthy because taking them with you at the same time increases the circle of contacts, which multiplies the chance of infection.  All the same, the family is usually careful about their health, especially before departure.  Especially since many countries allow departure only to a family member who is now in another country.  Immediately before departure abroad it is necessary to do express tests for coronavirus infection and this should be done by each family member and within the time specified in the rules of crossing the border of a particular country.  In any case, during a road trip in a pandemic, you can trust only yourself and your family.
2. Avoid Crowds Of People
One of the best tourist destinations today is Canada. Among the best cities for a vacation is Calgary, the symbol of which is the famous Calgary Tower, nearly 200 meters high. Each year, almost half a million visitors pass through the observation deck of this landmark. And for a more comfortable trip around the city, it is better to order a  VAN Rental in Calgary, because it will simplify your travel between the sights. Another great place to get positive vibes is the zoo, where you can see over 1,000 animals from Africa, as well as botanical gardens, a mini desert, and rare butterfly species in a separate section. The next location is Prince's Island, which is an oasis of the wildlife of 20 hectares with many glades, trees with high crowns, as well as a lake with wild ducks, geese, and crossbills. In addition, you can go to the Elbow River, rent a van in Calgary and have a great fishing trip amidst the beautiful scenery. Go to places like the Paleontology Museum, Calaway City Fort amusement park or other attractions with enclosed spaces or crowds should either be avoided altogether or be strictly quarantined or visited during hours with minimal visitors.
3. Make Sure Your Hands Are Clean
The World Health Organization and the national medical institutes of each country recommend the use of protective masks, gloves, and disinfectants to treat hands and surfaces. Enclosed and poorly ventilated rooms are very favorable environments for the spread of viruses, so you should try to spend as little time as possible in such places. Therefore, the most prudent would be a Calgary van rental, because in such transport is always available to hand wash basins, where you can wash your hands or even take a bath. It is necessary to take a sufficient number of personal protective equipment and medicines of first necessity.
4. Get A Vaccination In Advance
Before traveling, it is necessary to have the number of vaccinations needed to cross the border. Other governments often require booster doses of the vaccine. Vaccine developers from the United States, Germany, and the United Kingdom have the greatest preference. If you have certain severe adverse reactions to the components of the vaccine, you cannot be immunized, which means you may have some difficulty entering another country. Thus, these are things you need to pay attention to during this pandemic road trip so that you don't get into a minor situation.
Conclusion
Therefore, when you plan to go on a trip abroad, it is worth taking with you a sufficient number of protective masks, antiseptics, and gloves, as well as carefully reading the rules of entry into the chosen country. It would not be out of place to get the necessary vaccinations against COVID-19. Immediately upon arrival in the city, try to avoid large shopping centers, markets, and other crowded places, so as not to catch an infection. Before starting a vacation, visit your family doctor, because he can provide you with the necessary practical advice to prevent COVID-19, as well as take care to pack a first aid kit with medicines of prime necessity. Have a great trip and don't get sick!
Subscribe to Our Latest Newsletter
To Read Our Exclusive Content, Sign up Now.
$5/Monthly, $50/Yearly