Scream 6: What We Know about the New Movie?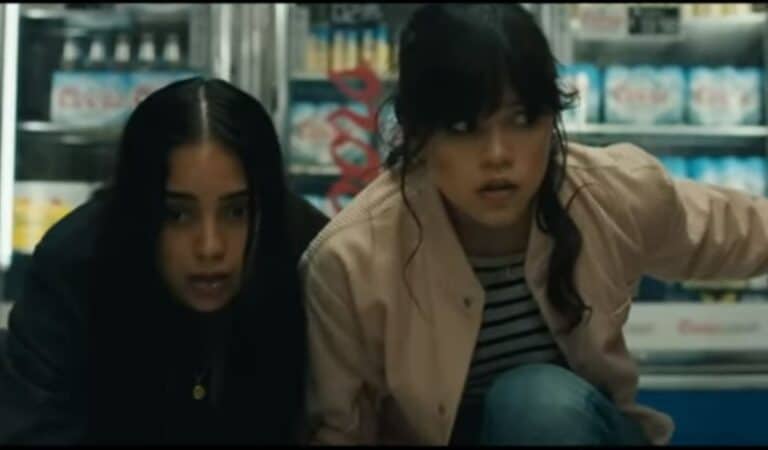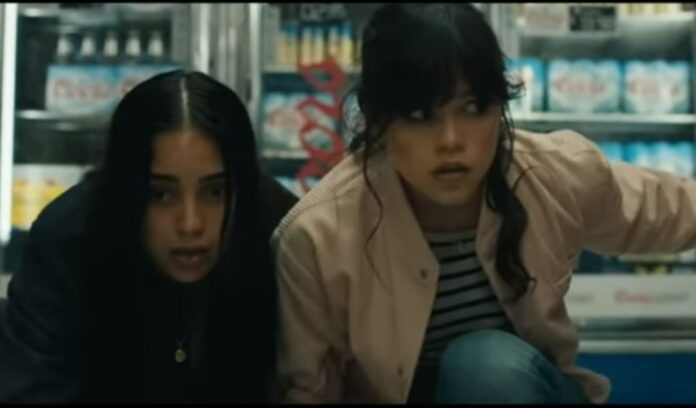 Scream 6 is coming out, and Ghostface will go to a new city full of new people to scare.
The fifth movie in the horror series came out in 2022. It brought back an old threat in the town of Woodsboro, where a group of teenagers became the target of a brutal serial killer who had done the same thing years earlier. Sidney Prescott (Neve Campbell) and Gmail Weathers (Courteney Cox) saw the signs and decided to go back to where it all started to help the new generation fight Ghostface and try to stop him for good.
Read Also: Scariest Video Games Ever
Unfortunately for the heroines, who this time included Jenna Ortega from Wednesday and Melissa Barrera, that was not the end of Ghostface. The killer is now getting ready for a new "battle" in the sixth film of the series, in which he moves away from the town where he first appeared for the first time.
A few months ago, Scream 6 was confirmed, and it was said that Ortega and Barrera will be back as the Carpenter sisters, who will now have to finish what Sidney started.
The Trailer
The first teaser for the upcoming film depicts the characters from the last film as they make their way through the subway on what appears to be Halloween night. Along the route, they come across other people who are dressed as Ghostface, which causes them to become anxious and fearful.
The teaser has been pulled out of its original setting, but it appears to show the genuine Ghostface on board the train and attacking one of the characters. This leads one to believe that he is not going to stop killing people until he has eliminated them all.
Now that the official trailer is out, we can see Jenna Ortega and her sister in the movie, along with new people who Ghostface wants to kill. He is determined to finish what he started and kill them all for good.
Read Also: European Horror Movies
There seems to be some kind of Ghostface cult, which means that more than one person could be after them. They need to find out who they are to stay alive and save their friends.
The Cast
Tara Carpenter, who was assaulted by Ghostface but managed to survive the ordeal, is played once more by Jenna Ortega, who previously appeared in the series You and portrayed Merlina Addams in the Tim Burton series. Her sister is portrayed by Melissa Barrera, who is best known for her role in In the Heights. eldest, Sam (who turned out to be the long-lost daughter of Billy Loomis, who was the original Ghostface).
Courteney Cox, who played Gale Weathers in the previous film, and Jasmine Savoy Brown, who played Mindy Meeks-Martin, reprise their roles as Gale Weathers and Mindy Meeks-Martin, respectively, in this new version of the story.
New actors are Jack Champion, Henry Czerny, Liana Liberato, Dermot Mulroney, Devyn Nekoda, Tony Revolori, Samara Weaving (from Ready or Not and The Babysitter), and Josh Segarra, who we can see together with Carpenter sisters on that train where Ghostface is seen again. Josh Segarra is also an alum of Arrow and She-Hulk.
When is Scream 6 Released?
On March 10, 2023, audiences will be able to see the newest movie.
What is Scream 6 about?
Sam and Tara are attempting to move on from what occurred in Woodsboro and begin new lives, but because the past cannot be forgotten, they must once more confront their demons and the adversary who wants to see them destroyed.
Whether or not this Ghostface is the same person who attacked them in Woodsboro and has since followed them to New York is unknown, but there is little doubt that he is someone who is aware of the identities of the four survivors and who has the plan to kill them all in the manner of the first assassin.
According to the movie's summary, after the most recent Ghostface killings, the four survivors flee Woodsboro and start a new life. Melissa Barrera (who plays Sam Carpenter), Jasmin Savoy Brown (who plays Mindy Meeks-Martin), Mason Gooding (who plays Chad Meeks-Martin), Jenna Ortega (who plays Tara Carpenter), Hayden Panettiere (who plays Kirby Reed), and Courteney Cox (who plays Gale Weathers) all reprise their respective parts in Scream VI.
Subscribe to Our Latest Newsletter
To Read Our Exclusive Content, Sign up Now.
$5/Monthly, $50/Yearly