Romantic Anniversary Decoration that Makes Special Feelings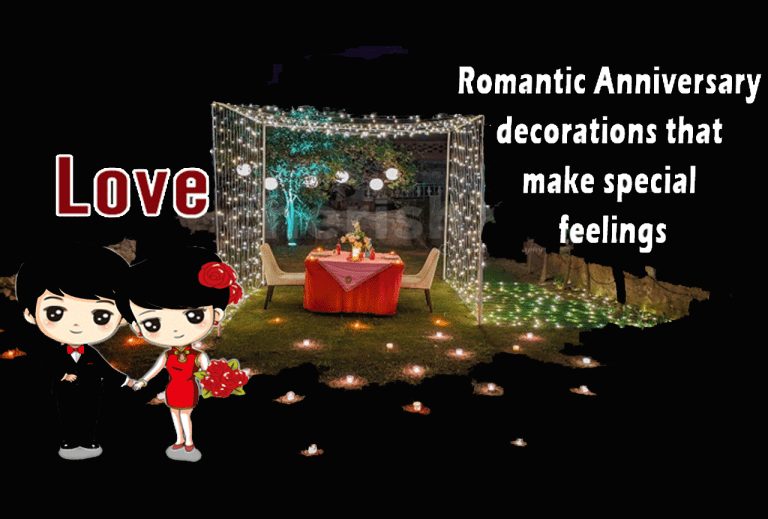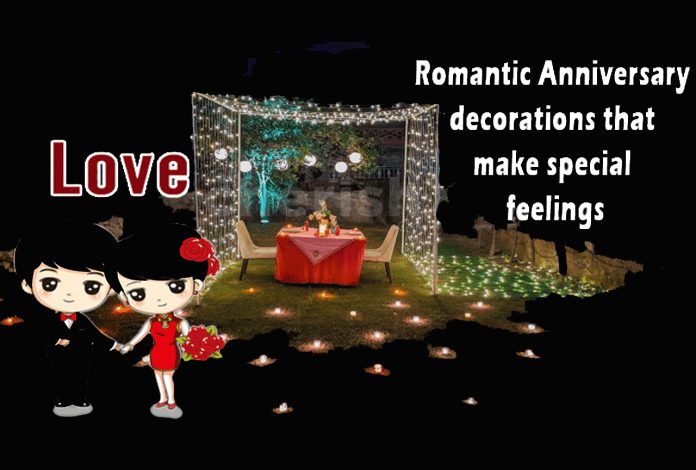 Some moments in our life are golden. We try as much as possible to collect the beautiful moments in albums, but they never come back in the way they are. The reason why we celebrate anniversaries every year is to keep the memories alive and a little closer to the heart.
As marriage is the starting of a romantic journey, it fills every emotion in the coming life of together. But what keeps it alive is the undying romance even after years and decades of marriage. Here are some of the romantic anniversary decorations to make people feel special.
1) Surprise party for them
As we are so busy in our daily lives that hardly we spend a 'normal' special moment with each other. The reason why every small thing is done for our beloved ones makes us surprised. On this upcoming anniversary, if you can throw a surprise anniversary party for your beloved couple to enjoy some beautiful moments together.
This is a way to bring them back the golden days they have spent together and to make them realize how far they have come together. It will surprise them and at the same time will make them happiest as well to have some celebration for a lifetime.
2) Balloon avalanche
There are some celebratory props that itself carries the essence of the celebration. The balloon is one of them. The colorful inflated latches filled with air make them an expression of celebration on the occasion of love. So, at the anniversary celebration, arrange for a surprise balloon avalanche at the entrance of the party hall.
Just the moment the couple takes entrance at the party, let the balloon loose. They will be surprised as well as feel happiest to have you in your life as you care for them so much. This is one of the best anniversary decoration ideas.
Red More: Birthday Party Ideas
3) Arrange spa session
The closest old couple that you see in front of your eyes is your parents. And they are so busy taking care of others and the family that they spend not a single moment for themselves. On their anniversary, make some arrangements for their make-over. A pre-booked spa session for the couple will give them the best anniversary gift ever.
And the time they come out from the session, it will take them down the memory lane to the good old days when they were young and madly in love with each other. And you can buy gifts online and send them.
4) Do their chores
Couples are not just in love but also are entangled with a lot of responsibilities. Even though they never utter, but they do feel tired at times. And on special days like anniversaries, we can give them their space.
On their anniversary days, make sure that they are free from any of the household-chores or any other daily chores they are associated with. That will be the best and simple anniversary gift for them as they love simple things only.
5) Roses on the bed
One of the best attachment strings in a couple of relationships is the physical attraction. Though it gradually fades away with time and is replaced by the mental attachment, it never dies. SO, on their upcoming anniversary day, plan for a romantic surprise.
You can engage them in other celebrations somewhere out there and you keep their bedroom ready for a surprise celebration. Just the moment they will think the day is over and they start thinking about how great it was, this surprise will make them the happiest. You can get the roses from the best flower shops in Brazil.
6) Buy romantic anniversary gift for a partner
Closer relatives will make you happy with their surprise parties and gifts. But what will make you or your spouse the happiest is a gift from the significant other himself/herself. Being a life partner for years, or maybe decades, you will know what your beloved spouse loves and expects from you as a gift. It has to be the best. So, you must order online gifts from the best anniversary gift delivery Brazil websites. They provide the best anniversary gift ideas in the whole world.
7) Serve bed breakfast
Even today, we get our breakfasts ready on our tables even when we are capable of preparing ourselves. It is still the parents who care for us so much, has been caring for a longer period. We can have a role exchange for a special occasion like an anniversary to give them the best gratitude we can.
Read More: Baby Boy Gifts
On their special day, make them feel like the king and the queen whose only job is to supervise and enjoy. Prepare their favorite breakfast and serve them on the bed with the anniversary special message. It will make them emotional.
Romance is an undying emotion and feeling that might fade away but never dies. Above are the best ways to decorate to make the couple's anniversary special.
Subscribe to Our Latest Newsletter
To Read Our Exclusive Content, Sign up Now.
$5/Monthly, $50/Yearly