The Impact of Robotic Vacuum Cleaners on Everyday Life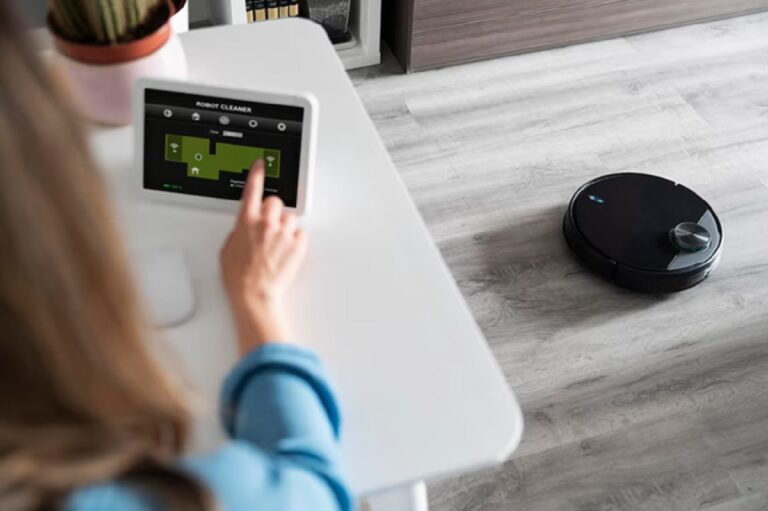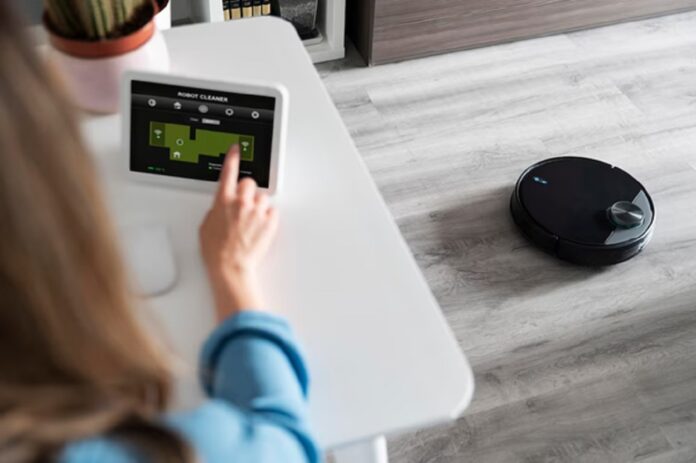 Listen to the Podcast:
The life of modern women and men is not about house tasks anymore. Instead, there are numerous entertainments at home and in town. If you are not a fan of housekeeping, there are plenty of solutions to keep your house clean and tidy without effort. 
Washing and drying machines take care of clothes, a slow cooker makes your dinner, a washing machine takes care of dirty dishes, while a robotic vacuum cleaner collects dust and dirt from your floor. The incredible future of these machines is that you need only press the start button, and all work will be performed automatically. In this article, I will summarize the pros and cons of robotic vacuum cleaners in everyday life.
Types of robot vacuum cleaners
The first robot cleaner with a charging docking station was presented in 1956. Since then, many manufacturers started to produce them with different features, and technical characteristics and for different purposes. The most popular cleaners are Deebot, Roomba, Neato, iLife, Eufy, Roborock, and Shark. 
Robot cleaners can be split into several types based on their functionality:
Dry vacuum cleaners,

Dry and wet vacuum cleaners,

Mop vacuum cleaners.
All cleaners are designed to clean hard floors, but if you have carpets, you must check this option. For carpets, check the availability of carpet sensors to switch to a maximum mode for more effective cleaning of high pile rugs. Some mops should be used only on hard floors. Depending on the type of floor, you may require special brushes or mopping pads. 
The most advanced robots also include the updated version of the charging station. It can automatically empty dustbins, refill water tanks, collects dirty water, and clean and dry mopping pads. Such robotic cleaners can maintain themselves for a couple of weeks only with an electricity connection. But such stations are much bigger in size than standard charging stations.
Many other essential features make robots big helpers in everyday cleaning jobs, which will be described in the pros section. If you are interested in more detailed information about other types of robot vacuum cleaners, you can read detailed robot vacuum reviews. 
Pros and cons of robotic vacuum cleaners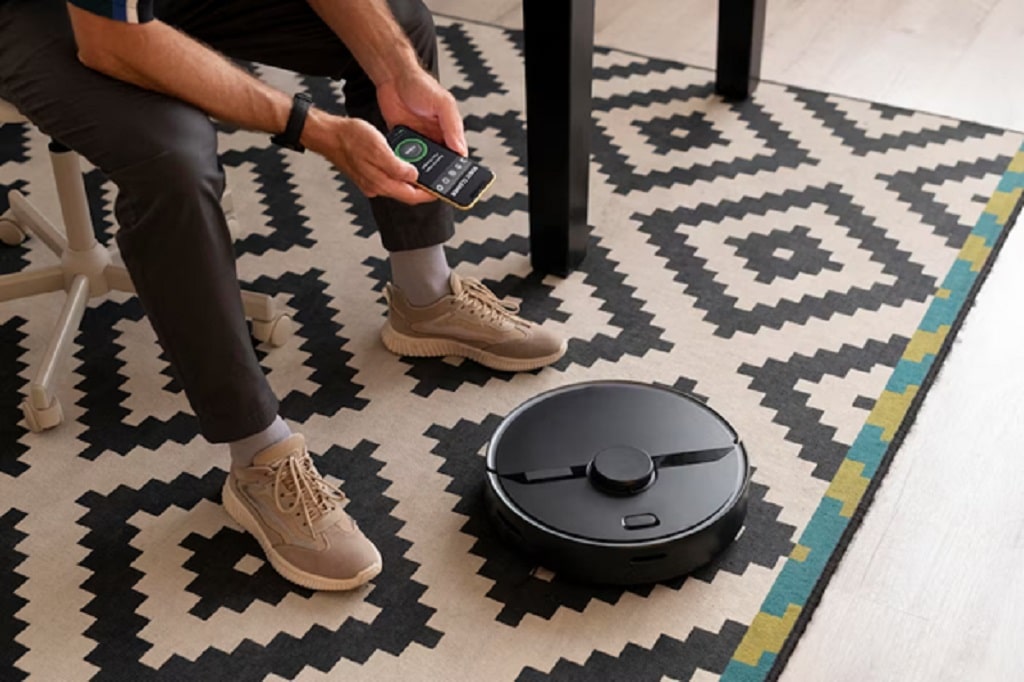 The impact of robot vacuums is better seen by analyzing their pros and cons. It is evident that not only the time you receive from these cleaners but also other benefits. And for sure, they have some disadvantages that stop homeowners from buying them.
Pros

Automatic effective cleaning.

The robot can reach tight corners and places below the furniture.

You can schedule a cleaning.

The robot can automatically start cleaning while you are away.

You can combine vacuuming with mopping.

You can set no-mop, no-go zones, and other boundaries.

Some robot cleaners can be integrated into the smart home system.

Some robots can be controlled by voice.

Most robots have several modes – auto, spot, or corners.

For regular maintenance of filters and brushes, you need only water.

You can see the progress of cleaning on compatible smartphone applications.

Auto resume function helps most vacuums return to the same place they went for recharging.

Cons

Robots can't perform deep cleaning; you need to vacuum with a more robust standard cleaner at least once per month.

Multi-functional robot vacuums are expensive.

If you have several floors, you need to manually bring the robot to another floor.

Robots can trap cables, toys, socks, or other obstacles.

You need to clean the filter and empty the dustbin after each cleaning cycle if you do not have an advanced charging station.

Filter and brushes require regular replacement after 6-10 months of work.

If you have a large house, one battery charge can be not enough for full cleaning

Some models are noisy.

You can't change the location of the charging station during cleaning. It should be placed without obstacles nearby.
As you see, the number of advantages and disadvantages is almost equal. You should understand that you can't replace traditional old-fashioned vacuum cleaners. For example, one of the most expensive and functional robot cleaners has 6000 Pa of suction power, while an old-fashioned cleaner has 12000-16000 Pa. But even this number is more than enough to collect crumbs, sand, dust, flour, and other debris on a daily basis. Also, anti-tangling brushes effectively collect pets and long hair if you have pets. 
Unfortunately, budget models do not have proper navigation, and some advantages listed above are unavailable. Only robots with LiDAR or SLAM navigation and advanced mapping technologies can build maps of your home and provide their current location status. But using a camera, such models can navigate at night, and you can use it to communicate with your pets and family while you are away. You should not be afraid of robots falling from stairs or other obstacles; almost all have plenty of sensors and a protective bumper.
It is essential to mention that even though housecleaning is one of the disliked tasks, some people relax during this process and clear their minds. If you do not feel guilty that a robot is doing such work, robotic vacuum cleaners are recommended for you. Most robot consumers worldwide feel less stressed after giving away this activity. But you should choose the model based on your flat or home size, type of floor, required control function, battery size, and charging station functionality. Please read the manual in the part about the charging station placement. 
Conclusion
This article described the convenience you receive with robot vacuum cleaners. These small disc-shaped robots can give you from 30 minutes to 1 hour of free time from regular floor cleaning. They effectively clean hard floors and some carpets, including space below the furniture. Using a smartphone application, you can control them, send them to the dirtiest areas, or set no-go zones. Their charging station can charge batteries, empty dustbins, and refill water tanks. No matter the vacuuming or mopping model you choose, you will find plenty of advantages of these robots; just follow the installation rules, do not forget to clean and change all replicable details, and you will have plenty of time to spend more enjoyable than cleaning.
Subscribe to Our Latest Newsletter
To Read Our Exclusive Content, Sign up Now.
$5/Monthly, $50/Yearly