Mistakes Realtors Make When Using Virtual Staging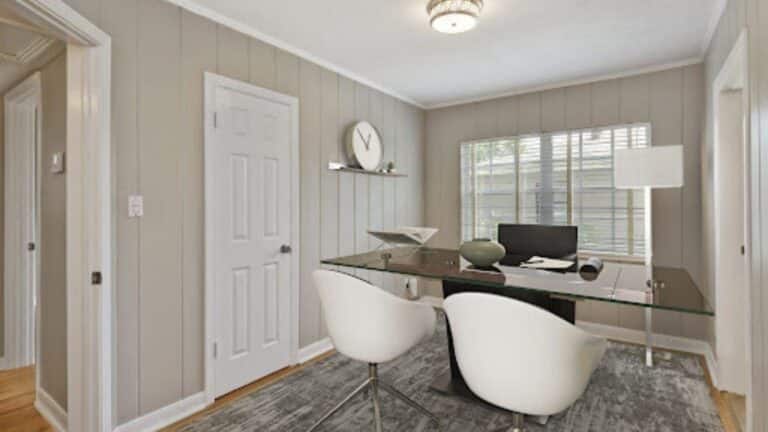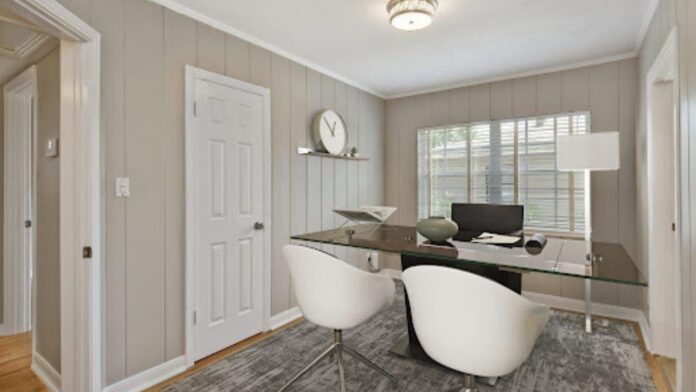 Home staging in virtual space is the process of creating an image of a home using a graphic editor. Real estate agents, interior designers, and photographers have all used virtual staging to help sell homes. It's a growing trend in today's real estate market, and it's easy to see why. In this article, you'll learn about the benefits and tools, and avoid making common mistakes. Read on to learn more about professional service!
Benefits of Using a Professional Virtual Stager
A virtual stager can help your home to look its best while selling it. Unlike in the real world, a virtual stager does not visit your home and can create a design that is as appealing as possible without the help of personal belongings. These can take hours to remove manually. Because virtual stagers create a design without personal belongings, you don't have to. 
Another benefit is that it's totally digital. There's no need for expensive labor. The software can do all the work for you, and you can easily update it with new furnishings, renovations, and repairs. Because it is entirely virtual, there's no need for your buyers to be impressed with it. Moreover, you can even renovate entire spaces with just a click of a button.
The benefits are numerous. One of the most obvious is that it enables you to stage your home without removing any furniture. Rather than removing existing furniture, virtual staging software enables you to add a variety of items that add color and warmth to your home. This makes it easier to sell your home faster than ever before! 
Besides being affordable, it helps you to maximize your ROI by showcasing your property and attracting more tenants. In addition to its convenience, it is also an effective sales tool for busy professionals, those with chaotic leasing schedules, and senior living communities. It is estimated that 85% of consumers today have virtually no human interaction with companies. This trend is further fueled by technology and digital content. 
Tools Available for Virtual Staging
The tools available vary according to what is being staged. While some are geared toward enhancing the interior of a home, some are more suited for the exterior. A few tools allow agents to virtually stage an entire home for sale. One, Cedar Architect, uses augmented reality to enhance pictures of rooms by adding furniture and other decors. Another tool, Housecraft, lets users stage empty rooms, and even offers custom branding and discounted hardware.
VisualStager is a browser-based virtual staging tool that comes with over 2500 furniture and decor items. Users can work on the program anywhere, anytime, and can easily remove and replace unwanted details. Users of VisualStager have praised the ease of use, affordability, and realistic results. Users say that VisualStager is constantly improving and is a great option. However, there are a few cons to this program.
The use of staging design software can help you enhance listing photos. The software can help you remove clutter and add high-quality furniture and decor. Once the pictures are cleaned up, the seller can use them as listing photos. It is a great way to compete with real estate listings. It captures consumer attention quickly and can save a lot of money. If you're selling a home, it is a great way to increase your sales.
Staging should also take into account the lifestyle and taste of the prospective buyer. A condo in Key West, for instance, wouldn't look appropriate with midcentury industrial decor. For ideas, try Architectural Digest. This design magazine allows regular people to receive professional interior design ideas. Traditional Home, meanwhile, offers color palettes and breakdowns of different furnishing styles. You can also check out magazines like Veranda and Traditional Home.
Cost
It is a good option if you want to increase your chances of selling your home. It will give potential buyers the impression that the home they are looking at is more than just empty space. Instead of wasting time and money hauling furniture from room to room, virtual staging lets you drag and drop furniture and accessories to enhance the virtual appearance of your property. The added benefit of it is that it does not require travel expenses. It can be completed in 48 hours.
The cost depends on the service that is required. It can cost anywhere from $75 to $300 for one or more virtual staged rooms. You may be wondering how much you should spend. Virtual staging services can help your home stand out online, especially in a competitive market. By adding a few pieces of furniture to the living room, you can create a warm, inviting ambiance. A new area rug can do wonders for a room.
A good virtual stager will use photos of the interior of a property, either vacant or not, and photoshop digital furniture to create the right look. Moreover, you don't need to remove real furniture or disvalued items, which can distract prospective buyers. It can also help you avoid having to remove any interior styling during an inspection. If you don't want to spend thousands of dollars on interior styling, you can simply hire a professional virtual stager to do it for you.
Misleading Buyers with Virtual Staging
Using virtual staging to sell your home is an excellent way to get more attention for your listing. More than 90% of buyers begin the search for their next home online and 20% to 35 percent make an offer without even visiting the property. The technology is rapidly advancing, and many homeowners use multiple tools to increase their exposure. Here are four common mistakes that real estate professionals make when using it to sell their homes. Listed rooms are not viewed fully, and the wrong pictures make buyers unsure of what to expect in a home.
Using virtual staging to stage a home for sale is not illegal, but it should be used cautiously and without creating an unrealistic appearance. When using, make sure to add a watermark to any photos that show empty spaces, as this can lead to disappointment from buyers. When using, it's essential to include accurate and clear watermarks. When using staging to sell a house, it's critical to avoid any language or changes that are illegal or might make the home appear smaller than it actually is.
While it can improve a buyer's experience, agents should make sure to disclose the use of virtual staging to their potential buyers. Using it to stage a home without revealing its flaws may lead to problems in the real estate transaction. As with any other real estate practice, it is important to communicate this information to prospective buyers. If the prospective buyer has any doubts or questions about the legitimacy of staging, he or she should seek legal advice before proceeding with the project.
Subscribe to Our Latest Newsletter
To Read Our Exclusive Content, Sign up Now.
$5/Monthly, $50/Yearly