Taking eCommerce to the Next Level with Progressive Web Apps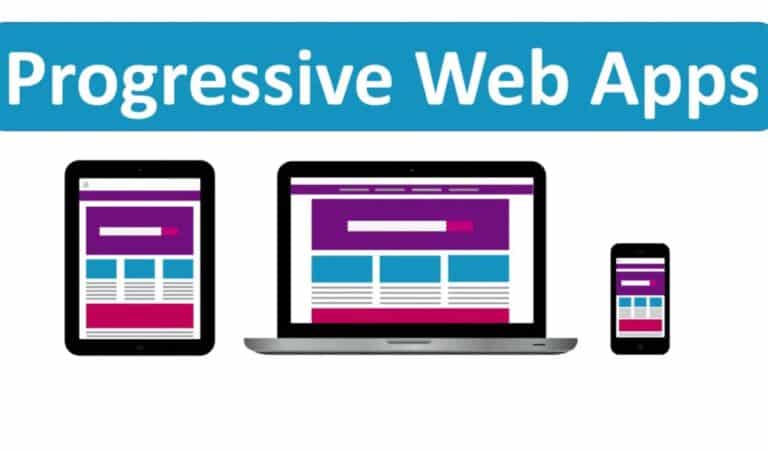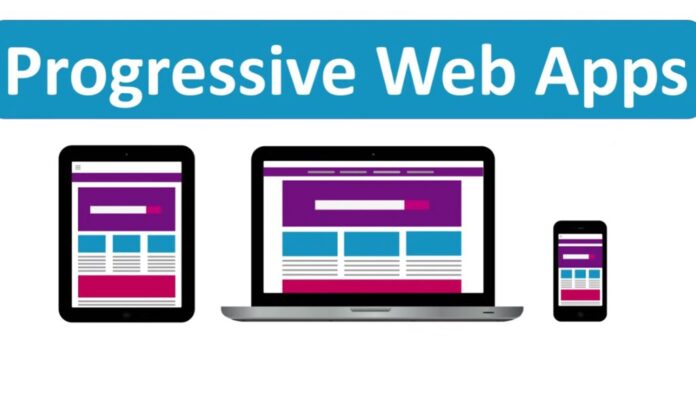 Have you ever given up on shopping for the products you needed just because the website was legging too much? Many businesses do suffer due to the poor performance of their eCommerce websites. However, there is a way out of this situation. And the answer is PWA. You may wonder what it is. Let us bring you up to speed.
PWAs, or progressive web apps, is the next generation of web applications that provide a seamless and engaging user experience similar to native mobile apps. Such apps are designed in a special way that leads to smooth functioning across all types of devices and platforms, like desktops, laptops, smartphones, and tablets. The magic happens due to advanced web technologies such as service workers, app manifest, and push notifications. Altogether, they provide fast loading times, offline access, and push notifications.
Obviously, the eCommerce industry didn't hold it back from adopting this technology. PWAs have quickly become part of eCommerce products. According to Google, PWAs can increase user engagement by up to 137%, and they also see a 52% increase in conversions compared to traditional mobile websites. So, if you are interested in all the benefits it has, we welcome you to involve in your business with a progressive web app for eCommerce from Otakoyi. 
What are the Benefits of PWAs?
It can take a long journey to talk about all the benefits of progressive web apps. We will give you the most attractive of them that make eCommerce choose PWAs over other options.
Improved User Experience
PWAs provide users with a seamless and friendly experience. It keeps leads engaged, and bounce rates reduce significantly.
Fast loading times
Contrary to traditional apps, PWAs offer very fast loading times. Moreover, such apps are rather responsive. Customers are able to access sites quickly and get way more customer satisfaction. As a result, your business gets high conversion rates.
Better Performance
The unique thing about progressive web apps is that they can easily perform on slow or unstable connections, as they can cache content and operate offline. This feature is defining and makes sure customers can continue shopping even if they lose the internet connection or have a weak one. Overall, it brings a better experience.
High Engagement and Conversion Rates
There are various features that lead to increased engagement and conversion rates. Such features of PWAs include push notifications, home screen installations, and offline mode. All of it helps keep end users engaged with the website and promotes repeat visits.
Lower Development Cost
One of the most important benefits of PWAs is a lower development cost. Sounds enticing that an app has so many benefits that can reduce such costs. However, the development of PWAs eliminates the need to create a separate mobile app. So, there is no need to create and maintain multiple apps across different platforms.
All these benefits and even more make them an excellent choice for eCommerce businesses.
Things to Consider When Developing a PWA
First things first, the development of PWA for eCommerce requires a lot of careful planning and rigorous attention to detail. But let's talk about what it takes to create an attractive progressive web application.
1. The right tech stack
The first and essential step is choosing the right technology stack. The tech you select should correspond to the needs and requirements of the eCommerce store and market specifics. The options to consider are HTML, CSS, and JavaScript, as well as PWA-specific technologies like service workers and app manifest files.
2. UI and UX Design
A successful PWA happens only with a user-friendly and easy-to-navigate design. The design should also be appealing and responsive to all types of devices. Developing a great UX and UI design is half of the success of your business.
3. PWA-specific Features
What is the point of implementing PWAs without their specific features? Exactly! Such features as offline mode, push notifications, and home screen installation are critical to the success of the application and or business on the whole. As mentioned earlier, offline mode allows users to keep on browsing and shopping even when they don't have a stable internet connection. At the same time, push notifications to inform end-users about new products and promotions. And if you want to increase engagement and repeat visits, home screen installation is the thing, as it allows users to easily access the app from their device's home screen.
4. Testing
There is no successful application that hasn't undergone testing and debugging. Such testing should cover checking performance, security, design, responsiveness, loading, etc. In general, it is important to test both the functional and usability aspects of the application.
5. Launch and Promotion
And finally, the magic happens! Your dedicated software developer like Otakoyi, e.g., submits your app to various stores and lets customers enjoy their shopping! Of course, it also requires plenty of promotion (through various channels, like social media, email marketing, and paid advertising) to make it really successful. 
Following all these steps, you build a PWA solution to win over the competitors and drive your sales.
What does the Future Hold?
Not surprisingly, the future of PWAs looks really promising. Businesses keep searching for ways to increase conversions and deliver better user experience. So the development and improvement of PWAs are ongoing.
In the coming years, if not months, PWA creation is going to be strengthened and boosted with such solutions as machine learning and AI. These smart technologies can make PWAs even more customized and personalized, resulting in even higher engagement and conversions.
It is also possible that virtual reality and augmented reality solutions will be incorporated into PWAs. Customers may get a way more realistic experience while making a purchase. 
There can be many other improvements to PWAs in eCommerce to make it even more powerful and attractive in the years to come.
Wrapping up
eCommerce has never been so happy to incorporate all the features and benefits PWAs have to offer. With the development of new technologies and solutions, progressive web apps can deliver even more advantages for all eCommerce businesses. In general, PWAs represent a new era in eCommerce. They offer really exciting opportunities for businesses looking to stay ahead of the competition. So why wait? Start exploring the world of PWAs today and see how they can help take your eCommerce business to the next level.
Subscribe to Our Latest Newsletter
To Read Our Exclusive Content, Sign up Now.
$5/Monthly, $50/Yearly