Key Characteristics of Online Teaching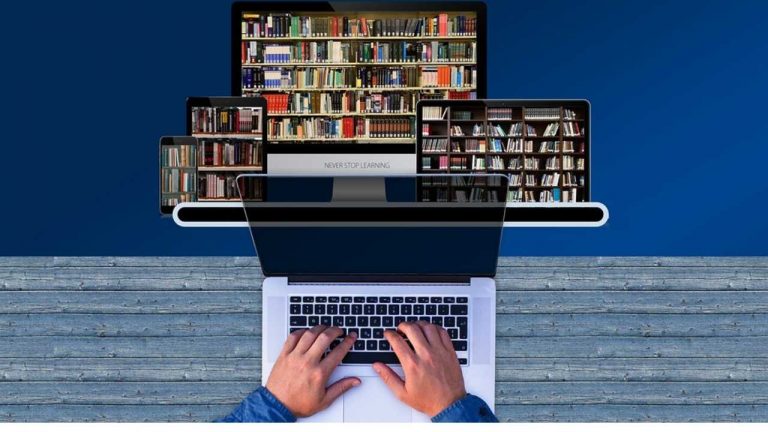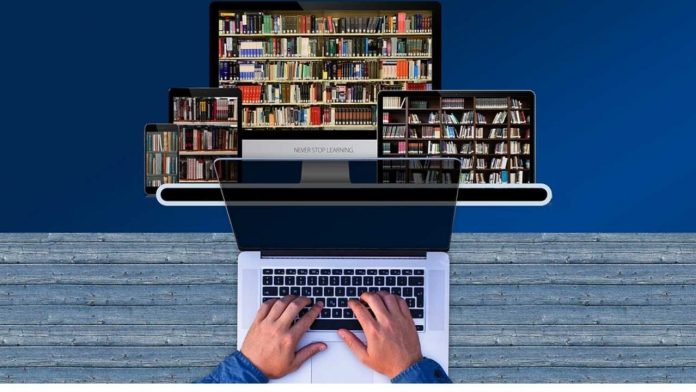 Online teaching provides a flexible learning platform or system and a well-established environment. An online teaching system provides you the freedom to receive education "anytime – anywhere". One can build a virtual classroom and can connect to students all across the globe. With the help of a good internet connection and network devices such as Mobiles or computers, the education process can be carried out. Online teaching apps provide us with several advantages and benefits. Let's read a few key characteristics of online teaching apps. 
Promote collaborative approach – Online teaching apps promote and help to develop collaborative techniques in teachers and students. It helps students to interact with each other effectively with the technical tools. It helps students to interact and collaborate more properly while working on different projects and presentations. This also promotes teamwork among the learners. Doing teamwork will also train and prepare them for future jobs and businesses. Quizzes, animations, and fun-filled lessons are a few examples that show how online teaching apps are collaborative and engaging in nature. They have combined education and technology which has made learning very fun-filled. The entertainment factor is also added to the education process. These techniques are providing a high success rate to the e-learning facility.  With these pre-existing techniques are more modern forms, online teaching platforms will keep excelling at a very good rate. 
Online classes apps help students to opt for asynchronous courses without any stress and confusion.  In traditional learning methods, the teacher and students have to travel and reach a particular space to impart and receive education respectively. The ones who are working and carrying out their professions find this method for learning quite difficult and unsuitable. Whereas online teaching apps help to learn via asynchronous learning. This type of learning includes, a teacher recording the lectures and uploading the content on the app. The students can listen to the lectures and continue their studies at their convenience and time. 
It also practices Omni – synchronous learning. This means live streaming integrated with online courses. This type of learning includes teaching online with live streaming. In this process, teachers provide live learning facilities to students. The instructors and students connect and take the class in the live conferencing, live chatting process. Online teaching is now moving towards Omni-synchronous learning because of the growth and qualities achieved by this process. It is more interactive and communicative. Two-way communication is always engaging and knowledgeable as compared to any other form of learning and education. In this way,  teachers, and students get a better understanding of each other. There are continuous interactions and communication which makes one's communication skills strong. The confidence level is also increased via this method of teaching. 
The main thing which we can see happening in the online teaching process is innovation. A company like The Lakota Language Consortium makes maximum use of innovation to bring new technologies to education. Innovative learning is being practiced by the instructors and students here. Online teaching apps help to do learning creatively and innovatively. It helps teachers to deliver effective learning material and content to their students. Innovative learning is the center as well as the core of online teaching. Teachers and students impart and receive education respectively in different forms. It helps in the development of one's technical skills as well. Making ppts, presentations, animations, graphics, graphs, and modules
make learning so much for everybody. The difficulty level is also reduced. The animations and presentations have attractive pictures and other details which make learning very easy for the learners.  It is very helpful for the students who find learning and memorizing difficult. Because here students are learning from their convenient place and location. They don't have to travel anywhere. The types of learning methods are also different. Pen paperwork is also reduced to a great extent. This saves a lot of time as well. Time management and time conservation can be achieved with the help of online teaching apps. 
Times have changed and hence requirements and necessities of learned and educators have also changed. Modifications in each and everything is happening. To ensure efficient learning, online teaching apps should create an engaging platform. It should have the basic essence and qualities of classroom teaching along with innovative forms of learning. In the future, technology will develop more and there will be more advancements. Online teaching platforms will also grow and develop. More information technology tools will be used to enhance the learning quality for teachers and students.  Online teaching is providing an interactive and encouraging learning environment to teachers and students all across the globe. 
Apart from this, you can also read Entertainment, Tech, and Health-related articles here: Bollyshare, Samsung Galaxy F22 Review, 1616 Angel Number, 444 Angel Number, Moviezwap, Y8, Jalshamoviez, Website traffic checker, Project Free TV, Kickassanime, 777 Angel Number, September 8 Zodiac, Kissasian, 666 Angel Number, 333 Angel Number, Holiday Season, Samsung Galaxy Z Flip 3 review, PUBG Launch Date in India, Sears Credit Card, GoDaddy Email, Free Fire Redeem Code, Mangago, Jio Rockers, New iPhone 13, Vivo Y53s Review, Eye Shapes, M4uHD, Fever Dream, Moon water, iPhone Headphones, Spanish Movies, Hip dips,  M4ufree, NBAstreams XYZ, CCleaner Browser review, Avocado Calories, Bear Grylls net worth, Rihanna net worth 2021, Highest Paid CEO, The 100 season 8, Sundar Pichai net worth, Grimes net worth, F95Zone, how to change Twitch name, Sherlock Season 5, Homeland Season 9.