Temu: Your Questions Answered About the New E-Commerce Platform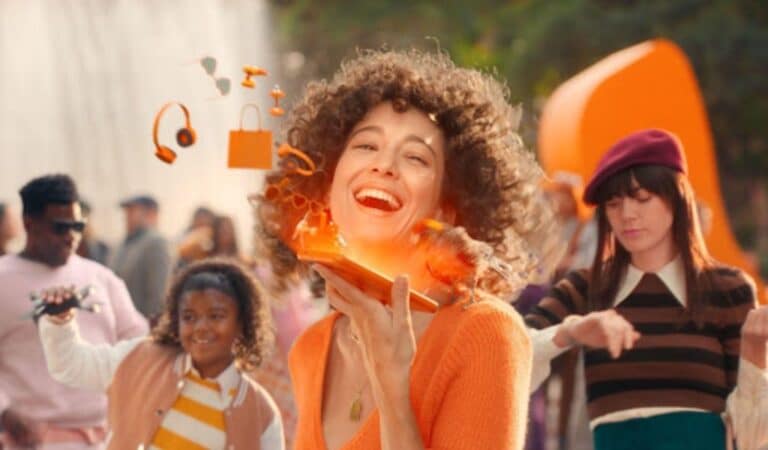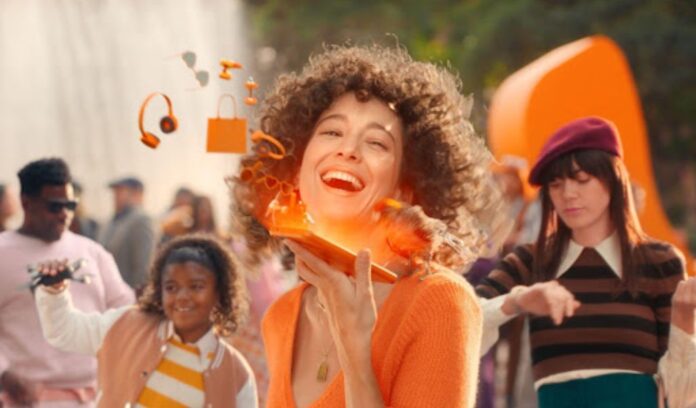 Listen to the Podcast:
Temu is a Boston-based e-commerce platform founded in September 2022. It's known for its low prices on products ranging from clothing to electronics and home decorations. Temu has quickly become the most-downloaded app in the U.S., and it was even featured in a prominent Super Bowl ad, encouraging shoppers to "Shop Like a Billionaire" without breaking the bank.
Despite its increasing popularity, shoppers may still have questions about the upstart company. Read on to learn everything you need to know about Temu.
What Is Temu?
Temu is an e-commerce platform that connects customers to thousands of quality brands and sellers. It offers products in 29 categories with the goal of empowering shoppers to find any product they need at the lowest possible price. Car parts, musical instruments, men's and women's fashion, and garden design are just a few of Temu's product categories.
The company has pioneered a Next-Gen Manufacturing model that involves working with manufacturers at every point of the supply chain, from design to delivery, to cut costs and pass on savings to the consumer. The result is a streamlined supply chain that enables fast delivery times for quality products at prices that often approach wholesale levels. And on Temu, shipping is frequently free.
What Does Temu Mean?
Temu means "Team Up, Price Down." The phrase refers to the company's collaborative approach to manufacturing, which fits supply to demand to offer consumers the items they want at low prices.
By teaming up with manufacturers to provide demand forecasting and an efficient supply chain infrastructure, Temu enables sellers to save on the costs of doing market research and carrying excess inventory. In exchange for design and development support, Temu asks its partners to pass on cost savings to the consumer in the form of lower prices.
This collaborative approach is mutually beneficial for both buyers and sellers. Sellers cut costs and increase sales by manufacturing only the items fit to consumer demand, and shoppers receive the quality items they actually want at lower prices.
Why Is Temu So Cheap?
Temu is so cheap because of its Next-Gen Manufacturing model. Next-Gen Manufacturing involves Temu collaborating with brands and sellers to design and manufacture only products fit to consumer demand. Temu also provides an efficient supply chain infrastructure for a global network of suppliers and manufacturers. It utilizes expertise in managing complex supply chain logistics and partners with experienced and reliable partners to help cut inventory management costs.
Traditional approaches to manufacturing often result in lags between product development and the time the goods hit the market. This could mean the item isn't manufactured to fit current demand, resulting in excess inventory that's both costly and wasteful.
By contrast, Next-Gen Manufacturing provides manufacturers with consumer insights in real-time during the design and development stages. Products are tailor-made to precise demand forecasts, reducing manufacturing costs associated with excess inventory. Sellers can dramatically reduce the prices of quality items while still meeting their margins. Temu sells quality products at lower prices because its manufacturing partners operate efficiently and cut unnecessary costs.
E-commerce analysts are recognizing the game-changing potential of this cost-saving approach. "Temu might be exposing a white space in the market wherein brands have been producing at extremely low cost, and along the value chain there's been so much bloated cost passed on for margin," Michael Felice, an associate partner at management consulting firm Kearney, recently explained to CNN.
How Do You Use Temu?
You can use Temu by accessing the company's website or downloading the Temu app on a smartphone or other mobile device.
Shoppers can search the website or app by category, such as electronics or beauty and health. They can also search for the latest arrivals, bestsellers, or specialty sale items.
Each product is displayed with a picture, price, and product description. Shoppers can also view aggregate star ratings of products and read individual reviews. Temu posts how much the item's price has been reduced on the platform, tells users how many shoppers have already bought the article, and how many units are left in stock. This information is updated in real-time, with customers alerted to how many shoppers have purchased the merchandise in the last hour.
To place an order, shoppers can simply click on the item and add it to their cart. Temu accepts various online payment methods and offers free shipping on many purchases.
What Does Temu Sell?
Temu sells a wide variety of items, ranging from small accessories and jewelry to large automotive parts, appliances, and electronics. The company partners with leading brands and reliable sellers to produce both products with mass appeal and products that serve niche markets.
Does Temu Have Good Quality?
Yes, Temu sells quality products. The low prices of Temu's wares are a result of its streamlined Next-Gen Manufacturing approach, not lower quality.
The sellers in Temu's global network have years of experience and expertise in supplying products to international brands and consumers. This experience, coupled with Temu's consumer insights and collaborative approach to fitting supply to demand, enables manufacturers to produce quality items at the most efficient costs.
Temu stands behind the quality of all products on the platform, offering guaranteed deliveries and free returns for 90 days.
Is Temu Safe to Order From?
Yes, it's safe to order from Temu. Temu doesn't share customers' payment information with any third parties. The company accepts all major credit cards, Apple Pay, Google Pay, PayPal, and several other online payment options. It's received security certifications from Visa, American Express, MasterCard, Discover, JCB J/Secure, the Payment Card Industry Security Standards Council, and TrustedSite.
Temu provides 24/7 customer service to assist clients with any issues regarding products or shipping.
Is Temu American? Where Is Temu Located?
Yes, Temu is American. Its headquarters are located in Boston.
Temu is available to consumers in the U.S., Canada, Australia, and New Zealand via its network of manufacturers and suppliers across the globe.
Where Does Temu Ship From?
Temu ships from several locations, with the origin depending on the product purchased. It operates warehouses in California and New Jersey. Temu works with leading package carriers, including UPS, FedEx, and USPS to ensure prompt and secure delivery of all orders.
Is Temu Ethical?
Yes, Temu is an ethical company. Temu is committed to sustainability and equitable labor practices and has implemented policies to align its business model with the company's values of empowerment, integrity, inclusion, and social responsibility.
Next-Gen Manufacturing fits supply to demand, which cuts down on the environmental impact of producing excess inventory. Temu's packaging and shipping methods are designed to minimize the company's carbon footprint. It combines packages to mitigate pollution and it's committed to offsetting the emissions of each delivery.
Temu is also dedicated to ensuring all its suppliers and contractors adhere to strict and transparent labor standards, including a zero-tolerance policy for the use of forced labor and child labor.
How Big Is Temu?
Temu has grown at an exponential pace since its establishment in the fall of 2022. The company currently employs approximately 10,000 employees worldwide working in a variety of positions, from data analytics to supply chain management. It has a merchant base of over 11 million and processes 61 billion orders annually.
Subscribe to Our Latest Newsletter
To Read Our Exclusive Content, Sign up Now.
$5/Monthly, $50/Yearly