Powerful Marketing Tactics for Lawyers: Adapting to Different Practice Areas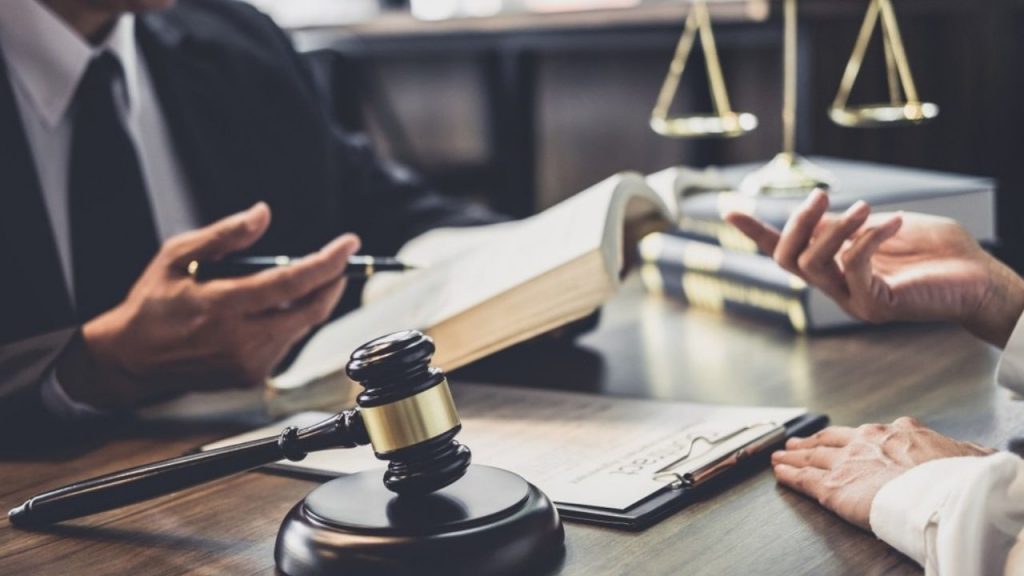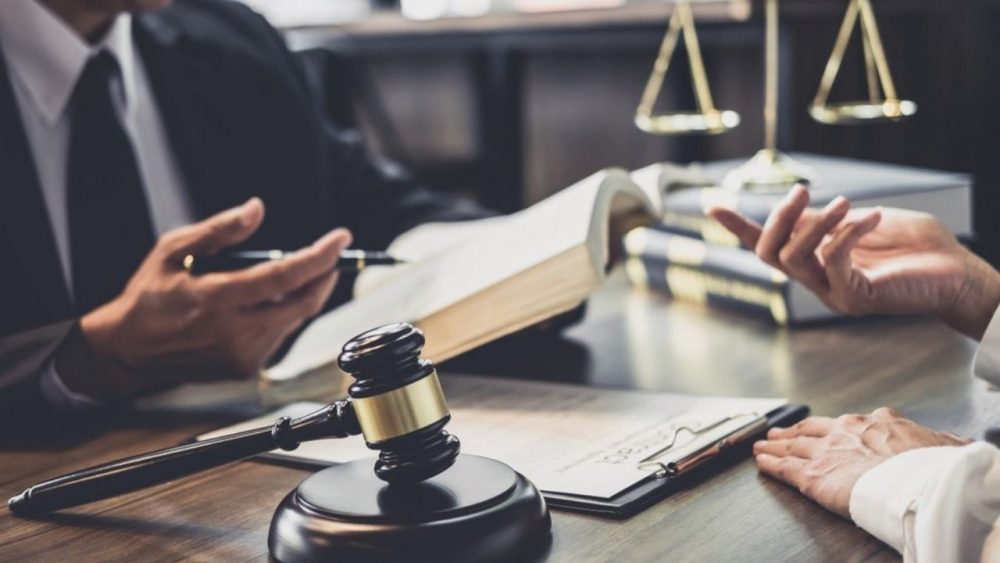 For any law firm, being able to spread the word about what you do, connect with good potential clients, and stand out is totally key. Finding a law firm marketing company that really understands your needs can make all the difference. There are so many kinds of law firms out there, from criminal defense lawyers and divorce attorneys to big corporate firms and real estate outfits. It's so crucial to get what each one faces. Lawyers have to deal with a million specific issues, rules, and types of clients to make their marketing work and bring in the right clients. 
Realizing that tailored plans based on your focus area and clients matter means lawyers can position their firm perfectly, show what makes them the best, and tell prospects why they should hire them.
A smart law firm marketing company will create custom campaigns aimed at what a firm does and who they want to work with. They've got their finger on the pulse of what's happening in the legal world and know all the newest ways to find new potential clients. 
Partnering up with a law firm marketing company means lawyers can concentrate on practicing law while the marketing team improves their online reputation, makes their website even better, gets them ranked higher in search engines, runs pay-per-click ads, and more. The result is more qualified leads, increased sales, and long-term success. The right law firm marketing company becomes like part of the team to help them thrive even when the competition is crazy. 
The bottom line, law firms have to spread the word and keep bringing in new clients to stay in business. A law firm marketing company, not some general marketing group, focuses on the legal field so they understand how to make that happen.
Understanding the Target Audience for Each Practice Area
Understanding the target audience is crucial for lawyers in different practice areas. By grasping the specific needs, concerns, and motivations of potential clients, lawyers can tailor their marketing strategies effectively. Because they really get what each kind of law firm is up against, they can come up with messages, solutions, and ways of connecting that are perfectly tailored to their audience. And that's what ends up making the firm so successful. 
Criminal Defense Marketing
For criminal defense attorneys trying to market their services, getting to know their target audience inside and out is totally key to coming up with any strategy that will actually work. To figure out their target audience, criminal defense lawyers have to look at a few really important things. They've got to check out the latest stats on crime, what's going on legally these days, and details about the kinds of people most likely to need a criminal lawyer. The main focus has to be on folks who might find themselves needing legal help because they've been accused of committing some kind of crime.
You need to understand what these potential clients are thinking, worrying about, and hoping for is so important when you're trying to market to them in a way that will grab their attention. Criminal defense lawyers should be able to put themselves in the shoes of someone dealing with the stress of possible jail time, huge fines, or a damaged reputation because of criminal charges against them. 
Potential clients will be feeling major anxiety about how the whole legal process works, scared of harsh punishment, and freaking out about what may happen to their good name. So lawyers have to tap into those emotions and fears through their marketing if they want to convince these people in crisis that help is out there. The only way criminal defense marketing is gonna be effective for attorneys is if it's tailored specifically to address what's really on the minds of the people most likely to need a criminal lawyer's services.
 While addressing these concerns directly in marketing messages, lawyers can establish trust and position themselves as advocates who can provide the legal support and guidance needed during challenging times. Create marketing content that directly addresses these concerns and provides reassurance. Additionally, provide educational resources that explain legal procedures and potential outcomes to position yourself as an authoritative source.
Divorce Lawyer Marketing
Similarly, in divorce lawyer marketing, understanding your target audience is a critical step in developing an effective marketing strategy. For divorce lawyers, the target audience is typically people going through a divorce or facing family law issues. Analyze factors like age, income, location, and marital status. Recognize their challenges regarding assets, child custody, spousal support, and the legal process.
Get to know your potential clients as real people. Try to see the world through their eyes and understand  what they're going through emotionally during this difficult time. Ask former clients about their experiences going through the divorce process and what really mattered to them in the legal counsel they chose.
Do some reconnaissance on other divorce lawyers in your area. See who they tend to serve and the unique strengths they claim to offer. Look for groups of people whose needs aren't being fully addressed or ways you could customize your services that competitors may have missed. The goal here isn't to duplicate what everyone else is doing. It's to get specific enough in understanding different clients' situations that you can provide the customized help they really need during this life transition. The more you understand your potential clients as whole human beings, the better positioned you'll be to genuinely help them.
Bankruptcy Attorney Marketing
start by putting yourself in the shoes of individuals struggling with debt. Consider their fears of losing homes or assets, stress over damaged credit, and desire for financial stability. Recognize their emotional needs and tailor messaging to offer reassurance, relief, and a fresh start.
Do thorough research to understand local bankruptcy trends and economic factors influencing financial hardship. This helps determine geographic areas and demographics with the greatest need for legal counsel. It also shapes marketing strategies tailored to effectively reach these target audiences.
The key to successful bankruptcy attorney marketing is understanding the human side of financial crisis. Acknowledge clients' emotional and legal concerns. Let them know you understand their situation and are there to guide them through the bankruptcy process with compassion and expertise. Convey your ability to provide solutions and help thememerge in a better position. 
When bankruptcy attorneys show clients they understand the human side of financial struggles, it builds trust and lasting relationships. Gaining insight into clients' experiences and needs allows attorneys to create marketing that truly resonates with people seeking bankruptcy help. In the end, it means being able to offer clients real support and optimism during what is often one of the hardest times of their lives. 
Marketing for Estate Planning Attorneys
Marketing for estate planning attorneys requires targeting individuals and families interested in estate planning and wealth preservation. This specific audience is seeking professional guidance in securing their assets and planning for the future. Understanding their desire for asset protection and future planning is key to developing effective marketing strategies. When attorneys tap into clients' deepest priorities—the things that drive them and keep them up at night — it changes everything. It allows attorneys to talk about what they do in a way that really resonates.  And it means they can offer services that are tailored to what matters most to clients. When clients see that their attorney gets what's really important, they feel heard and trust that the attorney truly has their best interests at heart. Through targeted marketing efforts, attorneys can highlight the importance of estate planning in providing peace of mind and securing legacies. 
Tailoring Marketing Strategies to Each Practice Area
Building a Strong Online Presence
If you want to market your services in a way that really speaks to your clients, start by building a solid online foundation that highlights what you do best. Develop a professional yet friendly website showing your experience and expertise in your focus areas. Share real examples of cases you've won or challenging situations you've helped clients navigate. Help people see not just your qualifications on paper but your passion for the work.   
Make sure you also claim and optimize your online profiles on sites that serve your practice areas. Being active on the right directories and review sites for your specialties increases the chance of people finding you when it matters most. It allows potential clients to get to know the real you and see why you're uniquely suited to handle their needs.
Tailoring your marketing to match your practice areas comes down to demonstrating mastery and sharing the human side of your work. It's about crafting an online presence that feels as genuine and nuanced as the counsel you provide. When people gain insight into both your skills and knowledge as well as your judgment and character, that's when they become clients for life.
Content Marketing and Thought Leadership
Creating relevant and informative content that addresses the pain points and concerns of potential clients is key. By offering valuable insights, tips, and guidance through blog posts, articles, or videos focused on each practice area, lawyers can position themselves as thought leaders and establish credibility within their respective fields. Sharing knowledge and expertise not only engages potential clients but also builds trust and confidence in the lawyer's capabilities.
Utilizing Social Media Effectively
Social media remains one of the most useful digital tools available for attorneys looking to make meaningful connections with clients beyond traditional marketing approaches. Identifying which platforms are best suited for a particular niche market is key when engaging with prospects through this channel effectively; Linkedin or Twitter may prove most relevant over Facebook depending on your focus area. With informative content promoting industry expertise as well as achievements shared regularly among selected profiles followers are kept abreast of both practical information and opinions from practicing attorneys in your field.
Conclusion
It is crucial for lawyers to invest time and effort in understanding their target audience. By gaining insights into their concerns, motivations, and pain points, lawyers can create compelling marketing messages and strategies that resonate with potential clients. Adapting marketing tactics based on this understanding not only enhances the effectiveness of campaigns but also builds trust and credibility.
Furthermore, the dynamic nature of the legal landscape necessitates ongoing analysis, experimentation, and adaptation. Lawyers should continuously evaluate the results of their marketing efforts, stay updated with industry trends, and be willing to make necessary adjustments to stay ahead in the competitive legal field.
By recognizing the importance of adapting marketing tactics, understanding the target audience, and embracing continuous improvement, lawyers can position themselves for success and effectively grow their practice in their respective practice areas.
Subscribe to Our Latest Newsletter
To Read Our Exclusive Content, Sign up Now.
$5/Monthly, $50/Yearly