Leh-Ladakh Travel Guide: All You Need to Know Before You Go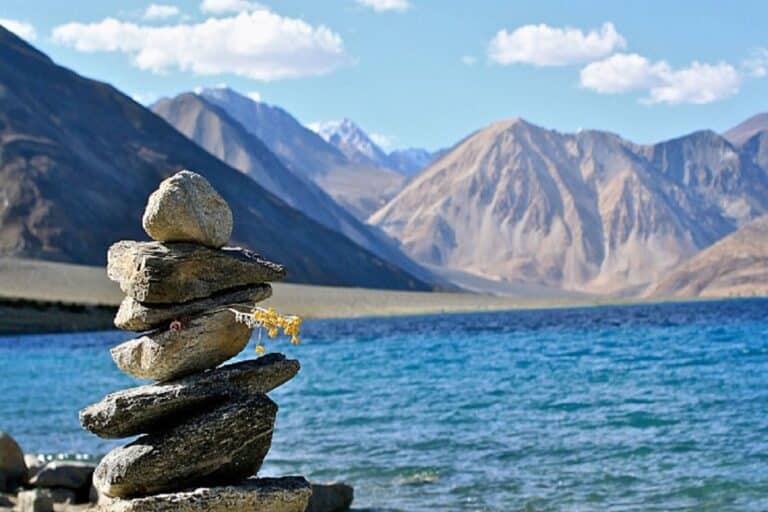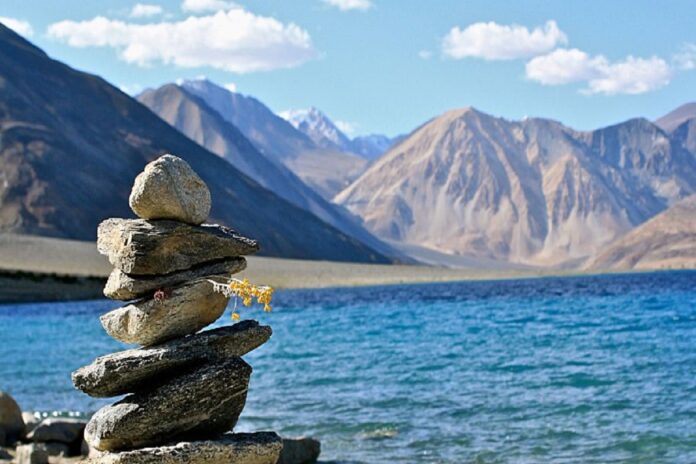 Listen Podcast
If you're thinking about traveling to Leh-Ladakh, this is the Leh-Ladakh travel guide. We'll cover everything from the best time of year to visiting the must-have gear for a perfect Leh-Ladakh Travel Guide.  
Leh-Ladakh is a region in India that is located in the Himalayan mountains. It is known for its stunning scenery and is a popular destination for outdoor enthusiasts. The best time to visit Leh-Ladakh is from April to July when the temperatures range from 15 to 30 degrees Celsius. However, this is also the busiest time of year so you'll need to book your trip well in advance.
When packing for your trip, make sure to bring plenty of warm clothing as the nights can be very cold even during the summer months. You'll also want to pack plenty of sunscreen and sunglasses as the sun is very strong at high altitudes. Finally, make sure you have all the gear you need for your chosen activities, such as hiking or camping.
Best Time to Visit Leh-Ladakh
The best time and weather for Leh-Ladakh is in the summer, from April to July, when the temperatures range from 15 to 30 degrees Celsius. Ladakh is known for having really cold weather almost all year long.
Ladakh is a high-altitude cold desert in the rain shadows of the Himalayas with 300 days of sunshine and only 100 millimeters of precipitation annually. Even though it hardly rains in Ladakh, storms and localized heavy downpours can cause flash floods and mudslides. In Leh, at 3,500 meters altitude, the average temperature reaches 25°C during the day in summer while it dips to -15°C at night in winter. At higher altitudes, where temperatures can drop below zero at night even in the summer, it can be much colder. When traveling in Ladakh, you should always wear warm clothes and protect yourself from the sun.
Top Places to Visit in Leh-Ladakh
Nubra Valley
Nubra Valley is north of Leh. To get there, you have to drive over Khardung La pass, which is the highest road you can drive in the world. The name of the valley comes from the Ladakhi word Ldumra, which means a garden or orchard. Laura does a good job of describing the green valley with gardens and orchards that is tucked into the high, snow-covered mountains.
To get to Nubra valley, you have to cross the amazing Khardung La, which is the world's highest motorable pass. The wide, flat Nubra valley is cut by the winding paths of the Shyok and Nubra rivers. From far away, the valley looks dry and parched. But most of the valley is good land for farming. So it's no surprise that the valley has been called the "Orchard of Ladakh."
Tso Moriri Lake
Tso Moriri Lake is the largest high-altitude lake in all of India. It is surrounded by snow-capped mountains. It is at an elevation of 4,530 m and can be as long as 26 km and as wide as 8 km. This big lake shows the blue sky by day and the stars by night. It is surrounded by high mountains, green pastures, and groves. It is part of the Tsomoriri Wetland Conservation Reserve, which is a wetland reserve under the Ramsar site. You can't build anything near the lake or set up a tent there. It is the world's highest Ramsar site. There are a lot of plants and animals in the area. Because Tso Moriri is so close to the Line of Actual Control, you need an Inner Line Permit to go there.
The view is a miracle that everyone should see at least once in their lives. Streams from the melting snow on the nearby mountains and springs flow into the lake and help keep the water level up. There is no clear way for this lake to drain, so its solutes have settled on its bottom. 
Indus Valley Monasteries
When you go to Ladakh, or more specifically Leh, you should definitely take a day trip to the monasteries in the Indus valley to the southwest of the city to experience a real Buddhist atmosphere. The most photogenic Thiksey monastery is the biggest draw. Get here as early as you can, preferably first thing in the morning, to avoid the crowds of tourists and see some ceremonies. 
The monastery Stakna or large Hemis, which is high above the valley, is an interesting place to stop. On the way back, stop at the ruins of Shey, where you can get a great view of the green Indus Valley.
Famous Food of Leh Ladakh
1. Thukpa
It is buckwheat noodles cooked in a curry with yak meat or dried fish for flavor. Thukpa is a popular dish in all parts of Sikkim, and many people like to eat it with Momos. It is a food that everyone in Ladakh eats every day.
Thukpa is a very popular food in Ladakh, and it is also very popular in other parts of the Himalayas. It is cheap and can be found in all of Leh's restaurants. It is the perfect winter dish to keep you warm.
2. Chutagi
Chutagi is a popular Ladakhi dish that tastes like pasta with a rich sauce made of vegetables. In Ladakh, chu means water and tagi means bread. The bow-tie-shaped pasta dough is cooked in a thick soup made from potatoes, carrots, and local leafy green vegetables. There is also a version made with lamb.
3. Khambir
People who live at high altitudes in the Western Himalayas eat khambir, a traditional flat bread made from wheat that has been left to rise.
Khambir is a tasty traditional wheat-based bread that has been left to rise. The round, fermented dough is made by hand and then baked over a hot stone and then right in the fire. When the bread is still warm and just out of the oven, it tastes even better. Breakfast for most Ladakhis is Khambir with scrambled eggs or vegetables. With butter tea, the bread is also served as a snack. Khambir can last for more than a week at room temperature and is a popular staple food in Ladakh.
Conclusion
When planning your Leh-Ladakh trip, make sure to have the following essentials in your travel bag: a map, some money in small denominations (for taxis, food, etc.), and your passport. Make sure to book your flights as far in advance as possible, as the busiest season is during the winter months.
If you're planning to hike any of the amazing treks in Leh-Ladakh, be sure to pack adequate supplies like water, snacks, and a first-aid kit. And if you're feeling adventurous, sign up for one of the many hiking tours available in Leh-Ladakh.